Home ideas: the ultimate guide to interior design at home
If you love the stylish home ideas you see in Homes & Gardens, but aren't sure how to transform your own rooms, we're here to help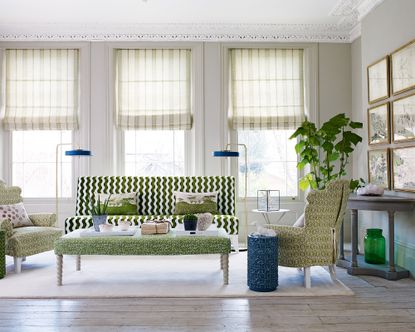 (Image credit: Future)
Sign up to the Homes & Gardens newsletter
Decor Ideas. Project Inspiration. Expert Advice. Delivered to your inbox.
Thank you for signing up to Homes & Gardens. You will receive a verification email shortly.
There was a problem. Please refresh the page and try again.
All great looks start with beautiful and inspiring images, so indulge in a research session with our decorating section, then build a moodboard for your project. Read on for all the home ideas you need to get your interior design projects off the ground in style.
What are the basics of interior design?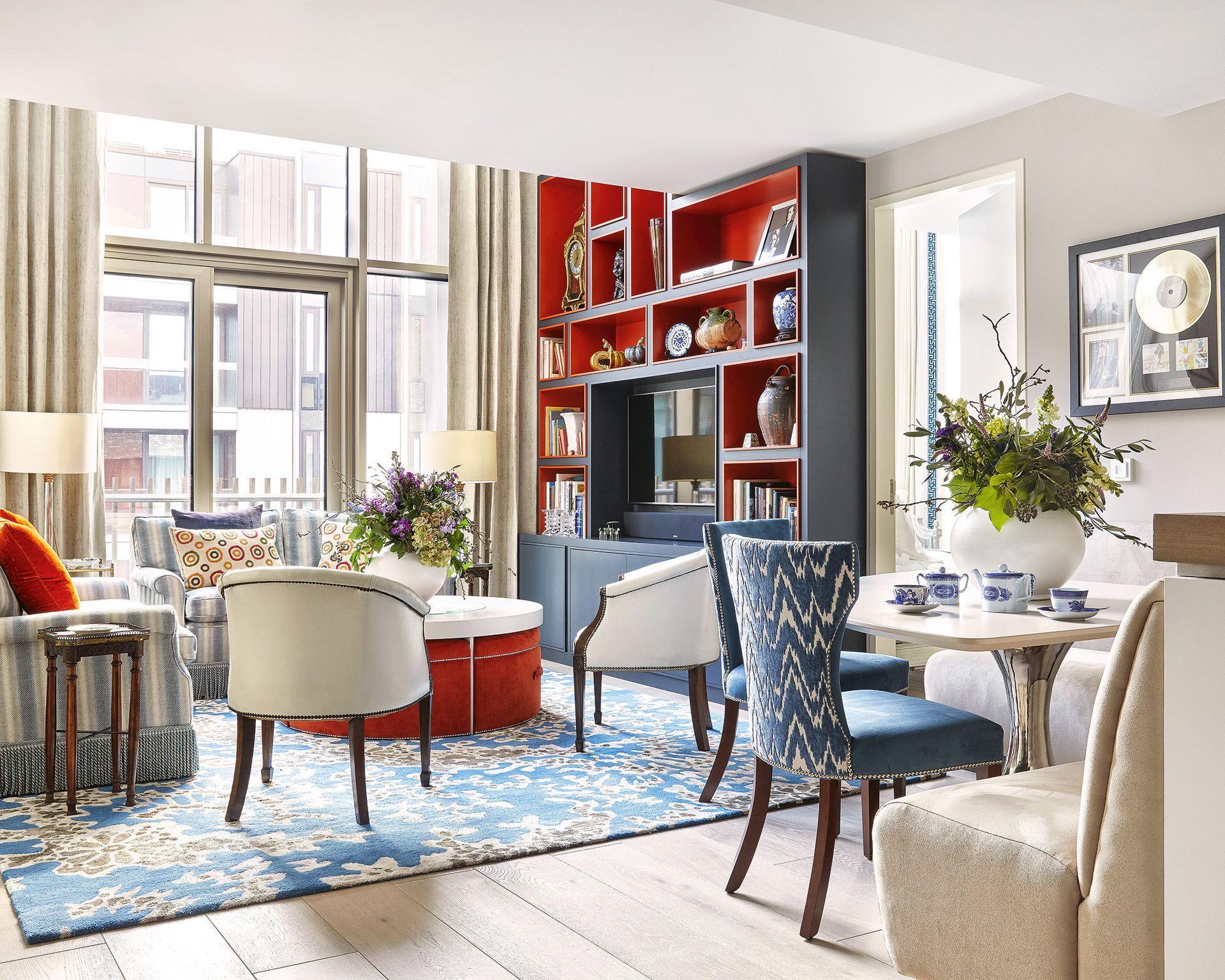 The basic interior design principals are the layer of decoration on the interior of a space within a building, be it residential or commercial.
The whole purpose of interior design is to create a room or rooms, which answer the needs of the individuals living in them whilst reflecting their personalities with good design, space and functionality.
A well-planned and well-designed interior design scheme not only looks beautiful but should also improve your quality of life.
Interior design is an intricate and extremely personal process, however there are a few key things you can do to get started,' explains interior designer Emma Sims Hilditch at Sims Hilditch.
'First, you need to decide on a theme for your interior; this can be inspired by many things – a particular color palette used in a piece of artwork, an item of furniture from a certain era that you particularly like, or you can start from scratch by creating a virtual moodboard on Pinterest. Once you have identified your preferred color scheme and style, you can use this to inform the rest of your design,' advises Emma Sims Hilditch.
'It's about making a space feel like home and catering to the wants and needs of the people living there, and making sure that the space is practical and fully functional for day-to-day living. Once the practicalities are met, you then need to ensure the room looks beautiful and is designed to the tastes of those living there,' explains Emma Deterding, Founder and Creative Director, Kelling Designs.
Collect images from magazines or online as a moodboard to help determine your palette. They don't have to be interior images – scenes 
from nature, fashion magazines and travel can all inspire your interior design scheme. Once you've collected your images, learn how to make a moodboard to get your design underway.
How do I know my decorating style?
'Your decorating style is something that will come in time, but it's also something that will evolve as you enter different stages of your life,' advises Emma Deterding.
'As a singleton, for example, you may want a more design-led interior, whilst when you have children, there are many more practicalities that will need to be met to ensure your home functions fully for everyone using it.
For me personally, my decorating style is all about using color and pattern whilst blending antiques with new pieces. It's something that has emerged over the years as I am exposed to more events and grow in experience and age. It has evolved as time has gone on.
Ultimately, your decorating style should be a reflection of your personality, and your home should be filled with things that you love, adore and make you feel safe, comfortable and at home.'
According to Colin Wong, Creative Director at Development Direct: 'You should go with colors that you are strongly drawn to and have been for as long as you can remember. Everyone has a colour that they relate to and this should form the basis of your choice. The space is your own and you should finish it in a way that enhances your mood'
How do I start interior designing at home?
'As an interior designer, I always start by asking the clients what they are trying to achieve, and then try to adapt and share my thoughts and experiences with them so they can get the optimum from the design process,' explains Emma Deterding.
'It's the same for designing your own interiors at home – always think about what it is you're trying to achieve, who'll be using the room and think about how you can ensure the spaces meet your design needs whilst being fully functional.'
According to Sims Hilditch: 'Once you have identified a theme that speaks to you, you can start to choose the fabrics, wallcoverings and soft furnishings for your interior.
Start by ordering samples and laying them out on the floor or kitchen table so you can see them next to each other. This will give you a good visual confirmation as to whether you want to go ahead and order these items.'
What are the top interior design styles?
There are many different interior styles that are worth noting when it comes to planning and designing your own home.
Do experiment and don't be afraid to take inspiration from different styles to create a space that means something to you.
Modern interiors
Contemporary architecture can make a style statement while perfectly chiming with its environment. Success depends on using the right materials and opting for a sleek design that results in an effective blend of old and new.
Less is more, so be careful not to over design. Bear in mind too that very modern designs can sometimes feel stark and industrial, so balance this by introducing warmth with plenty of layered lighting and textured furnishings to add interest.
Play with textures when it comes to creating something modern. Shiny, flat glass looks wonderful against rough stone, while steel, used sparingly creates a sleek, modern contrast.
Traditional interiors
A traditional interior scheme will stand the test of time and there are plenty of variations available so you can tailor your look to the period of your home and personal taste.
Opting for classic clean lines doesn't mean avoiding details altogether. By keeping modern appliances and accessories in a neutral colour palette and choosing simple designs, Traditional furniture can take on decorative beading around doors and drawers and still look fresh and contemporary.
The devil's in the details when it comes to designing a traditional scheme – cornicing and plinths can change the feel of a classic home.
Country interiors
While interior trends come and go, the popularity of the 'classic country' look has never waned. The secret of the country home's unremitting appeal lies in its simple charm and laid back comfort. There are no pretensions, just a convivial atmosphere that makes everyone feel at home.
This look is ideal for period properties packed with character features, but equally it's easy to recreate in more modern homes with the addition of traditional furniture, – think scrolled arms and button backs – a nature-inspired palette and some rustic features dotted throughout. Motifs of British flora and fauna, such as sheep, deer, birds and leaves are an easy way to add countryside charm, and the whole look should capture a relaxed and unfussy appeal.
Scandinavian interiors
Scandinavian design is distinctive for several reasons: pared-back, unfussy, uncluttered spaces and a winning combination of form and function create aesthetically pleasing, yet practical interiors.
The main purpose of Scandinavian design is to improve daily life. Furniture is therefore not only about stylish elegance, but also about functionality – it should serve a purpose and stand the test of time.
Select a few key pieces of furniture in each room that look good but also work hard, paired with a few carefully chosen accessories, fittings or soft furnishings to tie the room together.
Modern farmhouse interiors
The modern farmhouse look is the contemporary take on the rustic style, so everything is tailored into making sure you have everything you need to continue to live a modern life, just with a farmhouse appearance.
Modern farmhouse style also celebrates the historic, reminding us of simpler times, without forcing us to give up any of the contemporary lifestyle elements to which we are accustomed.
Minimalist interiors
Minimalism used to mean stark, glossy furniture with a sleek, mid-century vibe. Now, it's warmer and earthier, with a blend of Scandinavian and Japanese accents.
Take the clinical edge out of an all-white scheme by working in some rattan lighting, artisan-style vases, a chunky wool rug and rustic raw wood furniture. Color comes in the form of neutrals inspired by natural earthy tones – brown, caramel and dusty sienna.
Storage is key to help create this pared-back look – art wall-hung units to keep floor space open and clear.
Maximalist interiors
The maximalist trend is all about embracing excess. More might be more, but the current trend for maximalism doesn't equal mess.
Think of your space as a carefully curated Aladdin's cave of treasures, with each item on display even more fascinating than the last.
The key to this look is decorating with vivid hues, luxurious pieces and deluxe patterns. Invest in lavish looks that wouldn't look out of place in the grandest of palaces.
Vintage interiors
Upcycled, salvaged and retro pieces all have their place in a vintage scheme. The key is to reference the look rather than slavishly reproduce it, using strong colors, favorite pieces and a less-is-more approach for a vibrant, cohesive scheme.
Think strong colors, and work in two main accents, bearing in mind that you'll need at least one item that features both colors to be the linking element. This could be a fabric on an armchair or cushion; a piece of artwork or a floor rug. As long as one decorative item links the bold colors, your interior will come together.
For inspiration, look to design movements of the era, such as Bauhaus from which you could choose from primary colors such as blue and mustard yellow, or lavender purple and tomato orange. The colors need to be bold but not bright, so choose hues that are knocked back to give them a more authentic tone.
Industrial interiors
A reclaimed or industrial-style interior remains an on-trend look: it adds depth to a scheme, complements period buildings such as lofts and warehouses as well as new-builds and adds an updated edge to a country style too. But it can create a cold look if used over-zealously.
The secret is to blend industrial elements with softer furnishings for a lived-in and comfortable scheme. Avoid mixing it with dark wood; instead opt for light walls and woodwork coupled with an occasional splash of color. It's a strong statement so stick to one theme – mixing industrial elements with chintz or bold pattern is best avoided – instead opt for sleek lines to complement the look.
Shabby chic interiors
This timeless trend epitomises faded elegance and an unrefined sense of luxury. To create the feel of timeworn opulence from scratch try mixing new buys with vintage market finds. Look for decorative accessories such as chandeliers and mirrors that haven't been perfectly restored, but have aged with character, and opt for furniture and textiles that feel lived-in. Chipped paintwork, faded fabrics and blemishes all add to the charm.
Look for the signature curved silhouettes and decorative flourishes in pieces such as fabric or rattan-back chairs, upholstered beds and cabinets on dainty legs.
Whether antique or made to look old, distressed paintwork adds vintage charm to furniture, woodwork and accessories, which taps into the imperfect appeal of this trend.
Mid-century interiors
With their classic looks and pared-back style, mid-century designs are enduringly popular. Spanning the decade between the Thirties and the Seventies, these shapes were inspired by earlier design movements, including the Bauhaus school in Germany. Materials such as moulded plastics allowed designers to explore new textures, colors and forms.
Mid-century style is characterised by clean straight lines and flowing organic curves. Simplicity in design and styling is key, along with a lack of ornamentation, plus a limited color palette. Although mid-century style was driven by advances in technology, it was also inspired by the natural world, and wood is the most widely used material for furniture.
Modern rustic interiors
This look is a crowd pleaser, appealing to anyone who loves their modern home comforts but wants to inject some character details into their living spaces, too. It works ideally in homes that already have some interesting features, such as exposed beams, original floorboards or paneled walls, but can equally be re-created with a considered balance of old and new pieces that work together in harmony.
The overall result is a home that is more likely to blend with its environment and can breath naturally within its surroundings. This is a popular approach for new-builds, as it creates an organic, weathered, not-too-new look. However existing properties can also benefit from this aesthetic. It can be achieved as simply as exposing the qualities of the original building by removing the coverings to reveal brickwork, timber joists or original floors. These elements can then be complemented with reclaimed or untreated timber fittings.
Retro modern interiors
This trend gives the traditional retro look a contemporary overhaul with a peppier color palette, lighter woods and practical, functional pieces designed for modern living.
Simple silhouettes are met with offbeat touches and punctuated with patterns and accessories that lend a generous nod to the retro era.
This look works well in new and open-plan homes, which provide a blank canvas for experimentation with colors and layouts.
When should you hire an interior designer?
Whether you are buying or building a new house, planning a major structural change to your home or simply want to renovate or remodel your existing space an interior designer can help you bring your ideas to life.
The interior design process is a complex one involving knowledge of both the construction industry and the creative arts. Depending on the project, an interior designer will need to interpret your brief, identify potential problems, comply with any relevant regulations and monitor works on site as appropriate.
But where to start? The British Institute of Interior Design (BIID) is the professional Institute for interior designers in the UK. The BIID's growing national and international membership represents both the commercial and residential sectors, from heritage to cutting edge.
In addition to rigorous entry requirements that assess training, experience and professionalism, the Institute requires members to continue their professional development throughout their career, ensuring their continued expertise in design process, practice and regulatory matters.
The BIID has a search facility on their website that allows you to search for a designer either by their name or by the project criteria and budget you have in mind.
'I think you should always engage an interior designer at the very beginning of any design project,' says Emma. 'Not only can they save you money from making costly mistakes, but they will make sure that your design scheme is fit for purpose and ensure that it does the job intended. They'll take into account elements that you may not think of, and will look at your home in an objective way to ensure that you get the best out of it.
Interior designers have years of hard earned experience, learning what fabrics work where and what looks good in every situation, so why wouldn't you take advantage of this knowledge and expertise?'
Sign up to the Homes & Gardens newsletter
Decor Ideas. Project Inspiration. Expert Advice. Delivered to your inbox.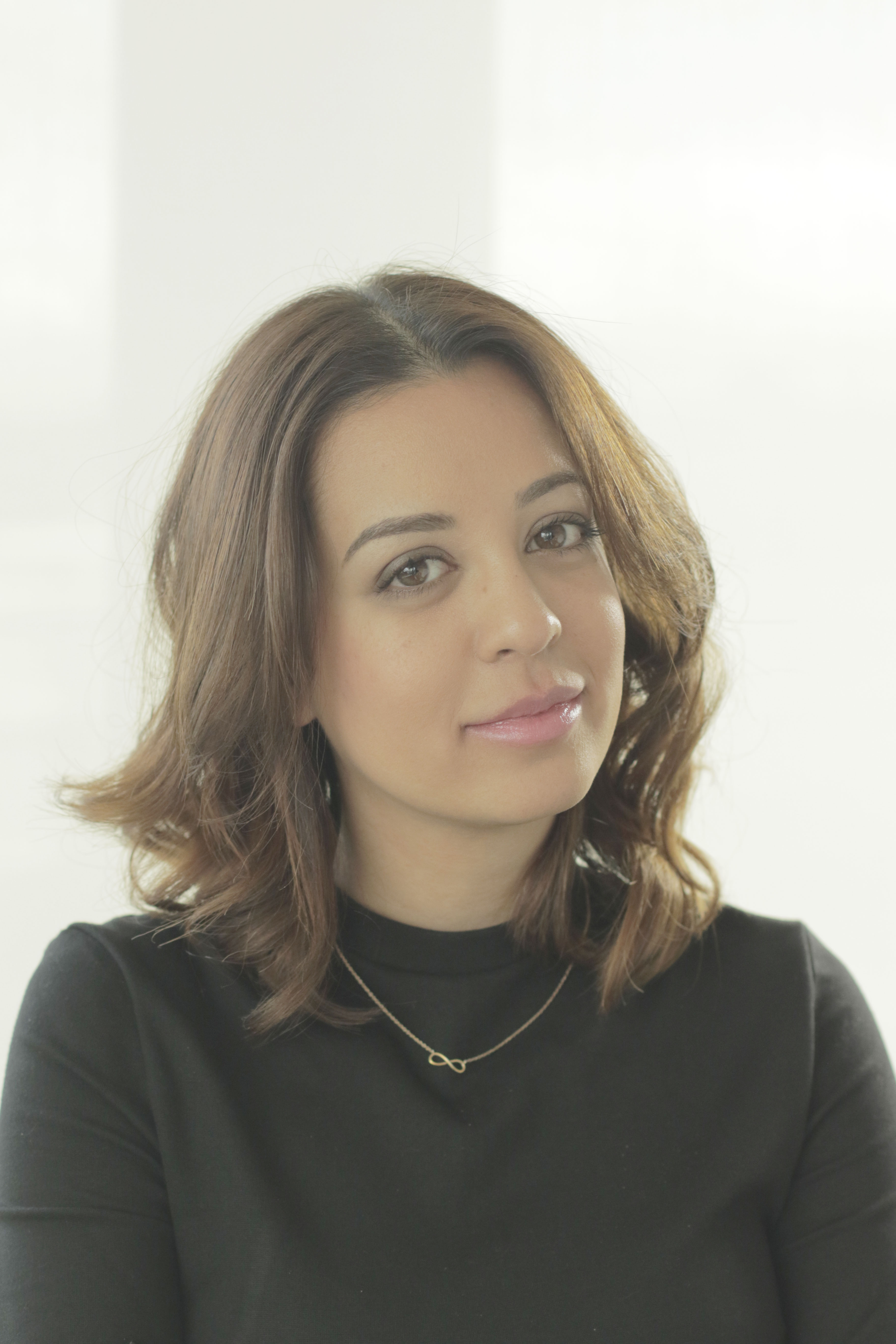 Jennifer is the Digital Editor at Homes & Gardens. Having worked in the interiors industry for a number of years, spanning many publications, she now hones her digital prowess on the 'best interiors website' in the world. Multi-skilled, Jennifer has worked in PR and marketing, and the occasional dabble in the social media, commercial and e-commerce space. Over the years, she has written about every area of the home, from compiling design houses from some of the best interior designers in the world to sourcing celebrity homes, reviewing appliances and even the odd news story or two.