How to make a moodboard – take your interior design to the next level
Take your interior design to the next level by learning how to make a moodboard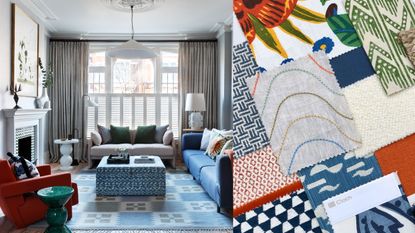 (Image credit: Studio Peake/Alexander James)
Knowing how to make a moodboard is essential when curating your interior design. We've all seen those pretty pictures on Instagram – flat lays of colors and fabrics that are supposedly the inspiration for a room. However, curating a moodboard that will prove useful to your interior project is far more complex than just grouping together a load of colored items on a white background.
Whenever you start a new interiors project, your first port of call should always be the color wheel. Applying the rules of color theory to your interiors will ensure that all the elements of your room work in harmony, creating a professional look.
How to make a moodboard
When done correctly knowing how to make a moodboard is a valuable skill which will help you to curate your space, ensuring it looks perfect before you jump in with the paintbrush. Creating a moodboard is also a great tool if you are planning to hire an interior design as it provides a clear and tangible way for you to communicate your home decor ideas.
Here, designer Sarah Peake, founder of Studio Peake, talks us through her top tips for designing the perfect moodboard.
1. Start with the largest areas first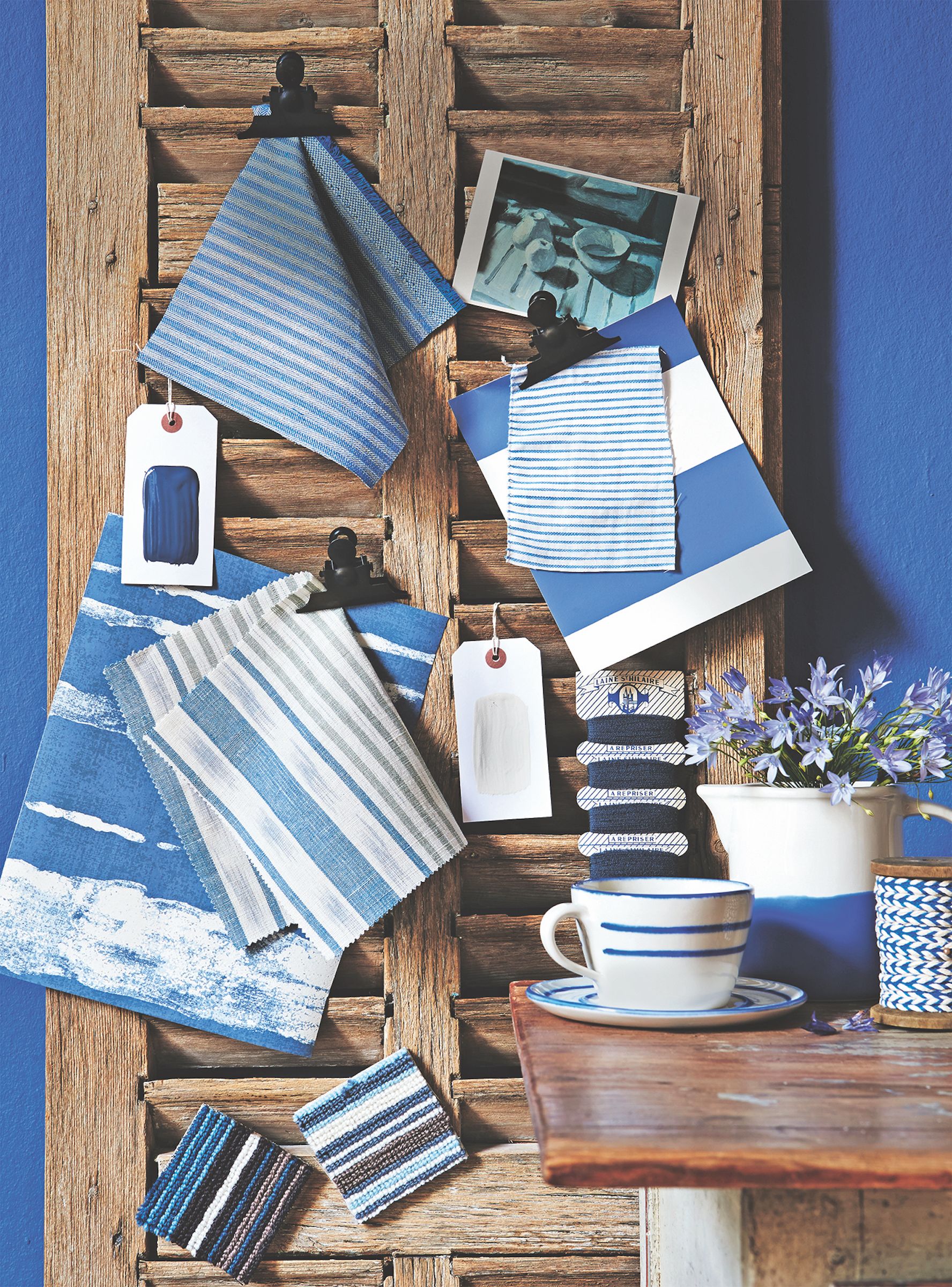 The first step in learning how to make a moodboard that will help you to realise your decorating ideas is to pick your color scheme.
'Usually the walls, curtains, and floor, these areas will dictate and anchor the colors in the wider scheme. Get those right and then the rest of it will fall into place. If you're wondering where to start, paint a board in your wall colors and then use this as a base for your fabrics and other pieces – that way you can be confident that everything will work in the room,' says Sarah Peake.
2. Contrast is key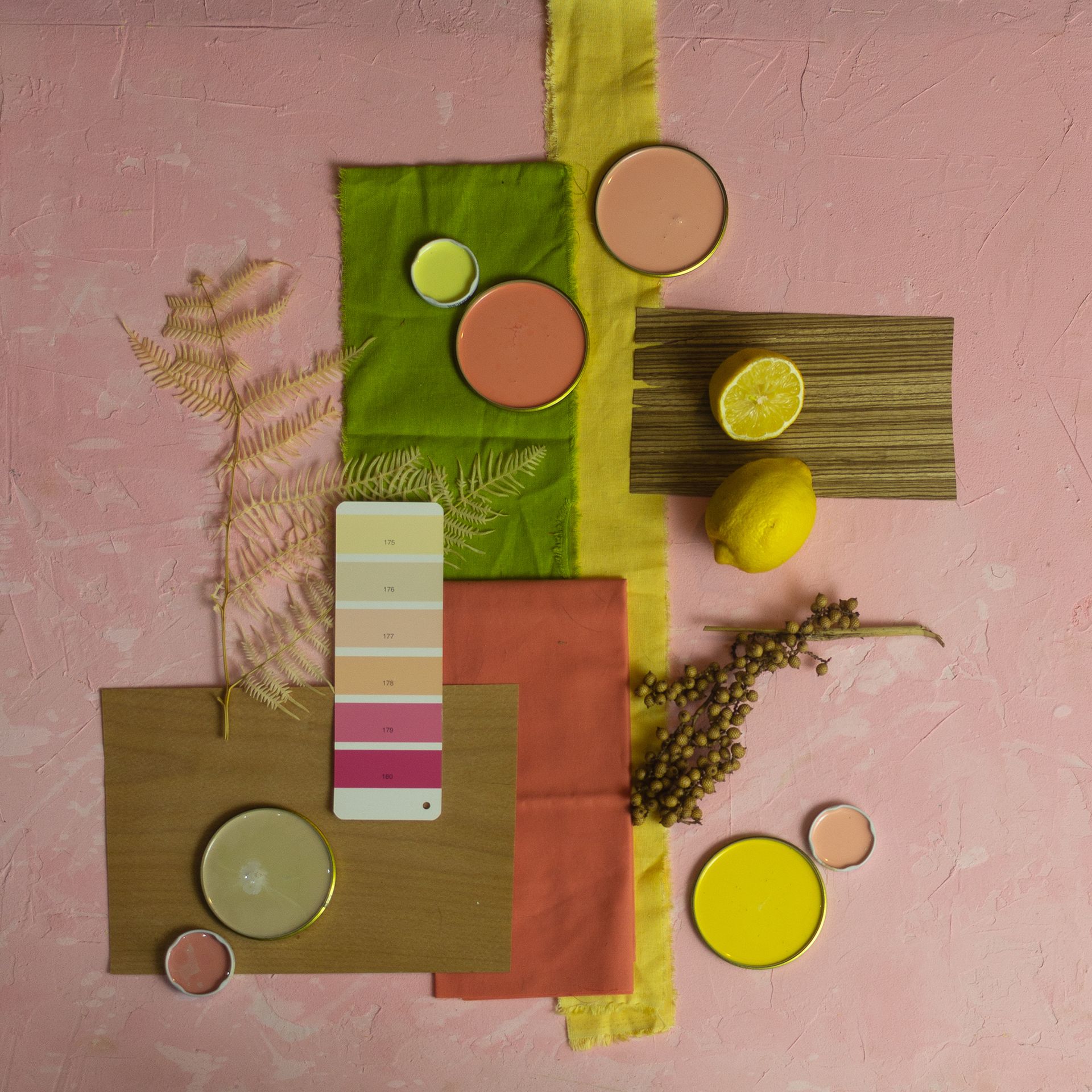 If you want to give your home ideas a professional edge, the secret is to embrace contrast. 'Play around with a variety of colors, patterns, and textures to really bring a room to life. A moodboard is a catalyst for the overall scheme – so it should fizzle with contradiction and potential! This is what gives a scheme its energy,' adds Sarah.
3. Find some common threads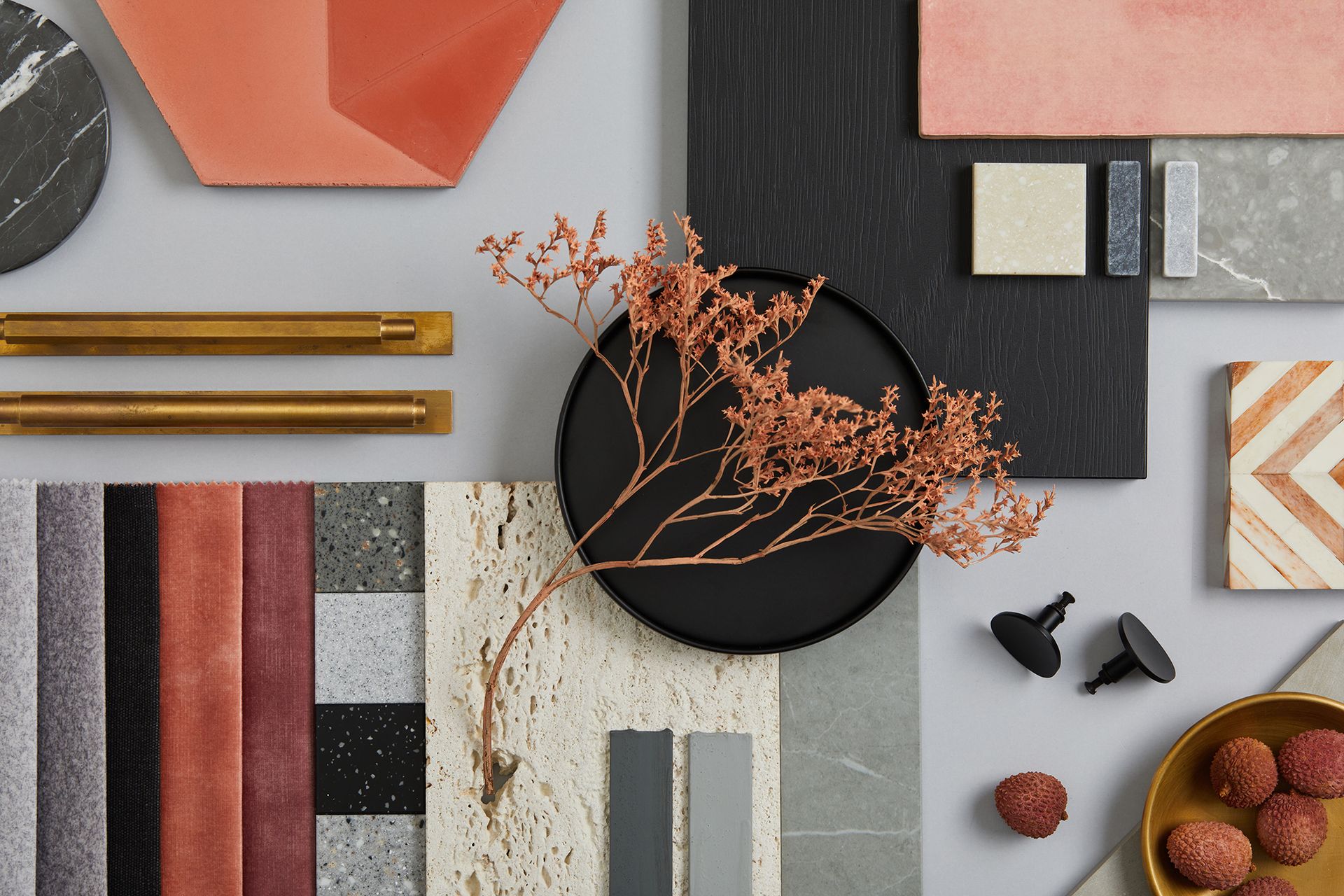 When bringing your space together, look for common threads in your design and then accentuate them. 'It could be one or two colors that keep popping up, or a pattern that is picked up in several places. Contrast may give a space energy, but it is important also to have structure – you don't want a room to feel chaotic,' recommends Sarah.
If you're struggling to find a running thread throughout your design, then look for something that could ground your space. For example, you could echo the color of your bed frame in a pendant light shade or you could pick out a color in the fireplace tiles and reflect it in a rug. There are also lots of interior design tips that will provide plenty of ideas to inspire your scheme.
4. Don't forget the hard finishes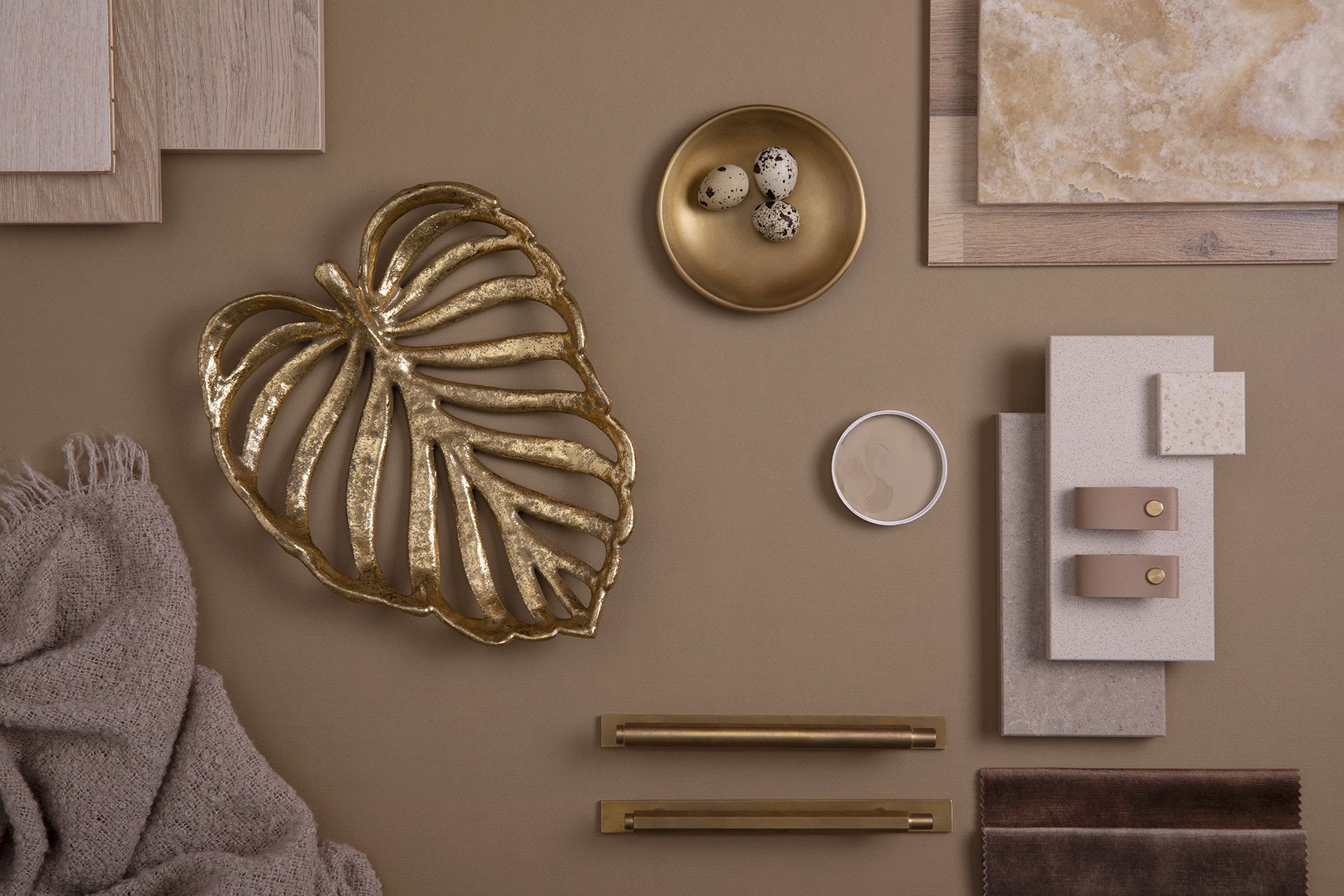 When you're learning how to make a moodboard, it can seem daunting to try and make all the different facets of your scheme work together. Thankfully, your moodboard is the perfect place for testing out your ideas and seeing how they will work together in real-life.
'Fabric schemes are important, but you must think about the timber floor, fireplace hard finishes and metal finishes as well – it all needs to work together. This will help you when it comes to turning your moodboard into a fully-fledged scheme – you will have done all the thinking around all the finishes and so it won't be such a leap,' explains Sarah.
5. It's a marathon, not a sprint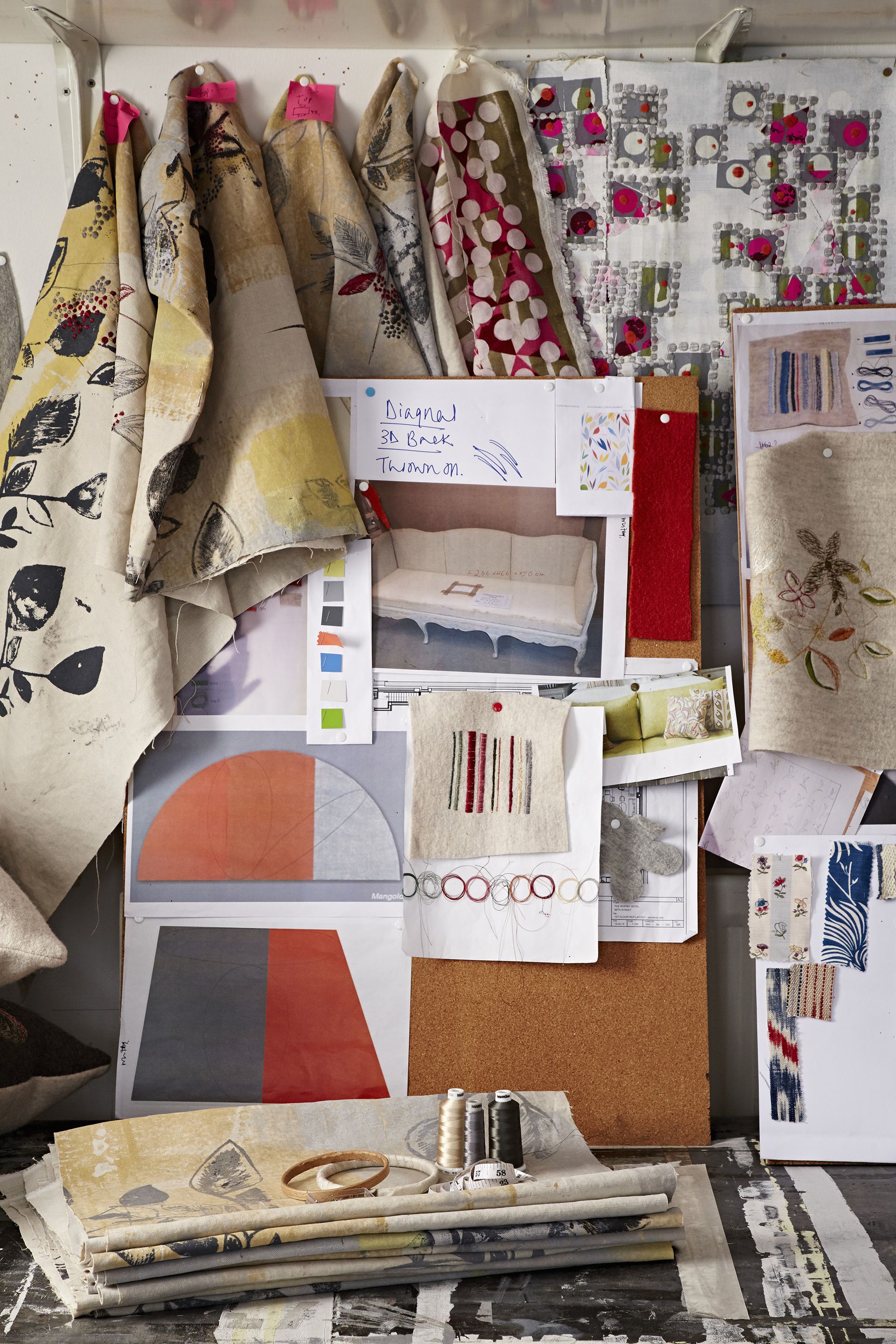 Don't be afraid to let your moodboard grow organically. 'Play around with different options and let things sit for a while – it pays to put in the time. If you don't have an extensive fabric library, take a trip to fabric showrooms or order lots of samples online so you have a wealth of options,' explains Sarah.
6. Context is critical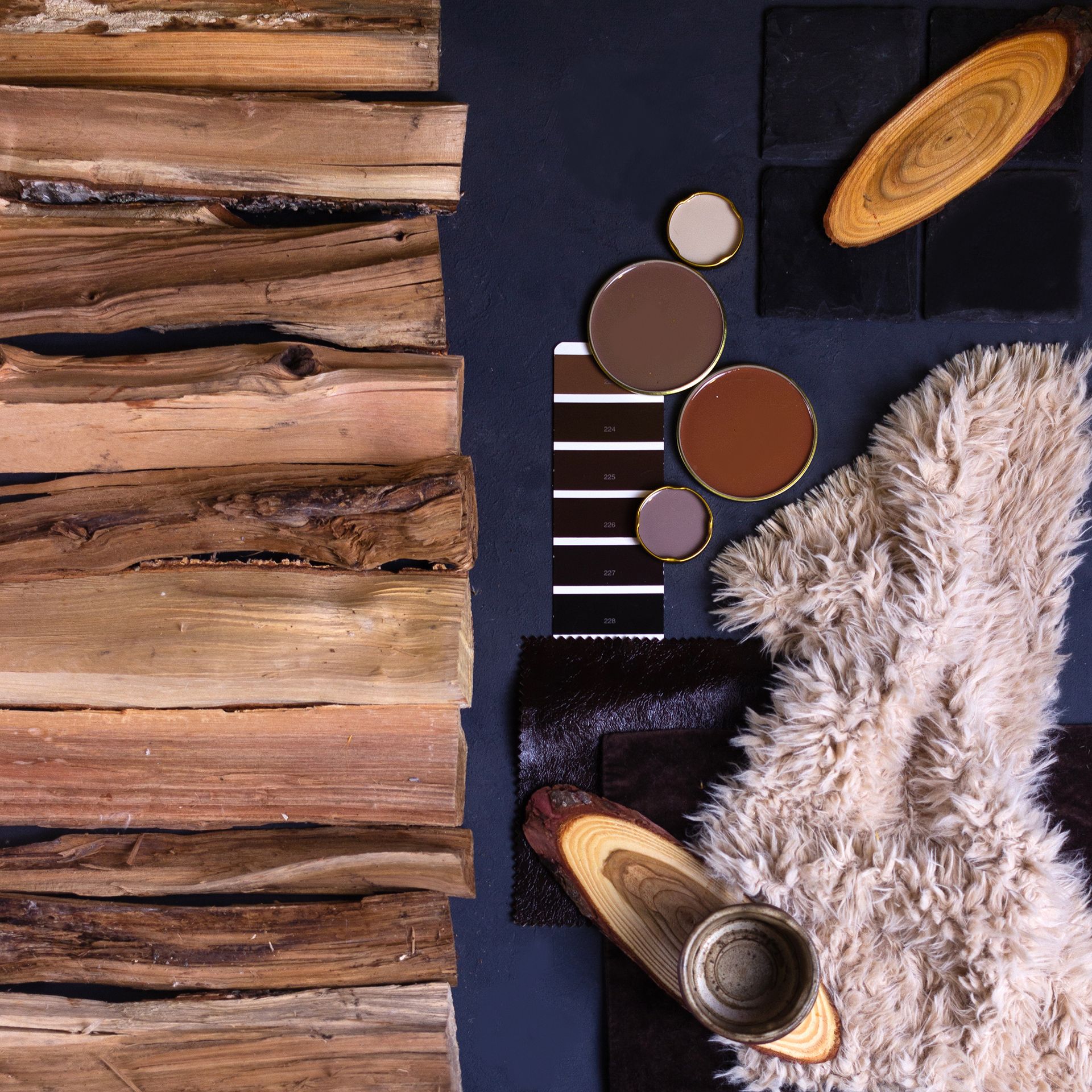 While everything might look good on paper, there is no replacement for trying the look out in real-life. 'Bring your moodboard into the space to check how the fabrics and paints look in the room itself before you press the button. Things can look very different depending on the light in a particular space. I find that curtain fabric in particular can sometimes look so different depending on whether their windows face north or south!' says Sarah.
What is a moodboard for interior design?
A moodboard for interior design is a collation of colors, textures, furniture and finishes that will assist you in designing your room.
'A moodboard will not only help you clarify your vision for your new room, but you can also compare it to the existing rooms in your house, to ensure your design is coherent with what you've already created in your home,' says Andy Briggs, resident interior designer at Spaceslide.
How do I start an interior design moodboard?
Start an interior design moodboard by defining the key colors of your scheme. You don't have to have finalized the exact hue but knowing whether you are gravitating towards warm reds, oranges and yellows; a cool and aquatic bluey-green theme or something more minimalist and monochromatic will certainly help you on your way.
'Starting a moodboard actually begins weeks or even months earlier than the physical creation of your collage, as you need time to compile inspirational magazine cuttings, wallpaper samples, paint swatches, materials, and maybe even some fake foliage. There is no limit to what you can include,' says Andy Briggs.
What should be included on an interior design moodboard?
In an interior design moodboard, you should include:
Paint colors
Wallpaper
Window treatments
Flooring
Tiles
Having established these key ideas, you can then build up the bigger picture incorporating furniture, artwork and accessories. 'However, it's really important not to center your whole design on one piece of furniture or ornament you may have seen. While you might really like that particular piece, you must build it in with your wider color scheme, before completely committing to it,' advises Andy.
Sign up to the Homes & Gardens newsletter
Decor Ideas. Project Inspiration. Expert Advice. Delivered to your inbox.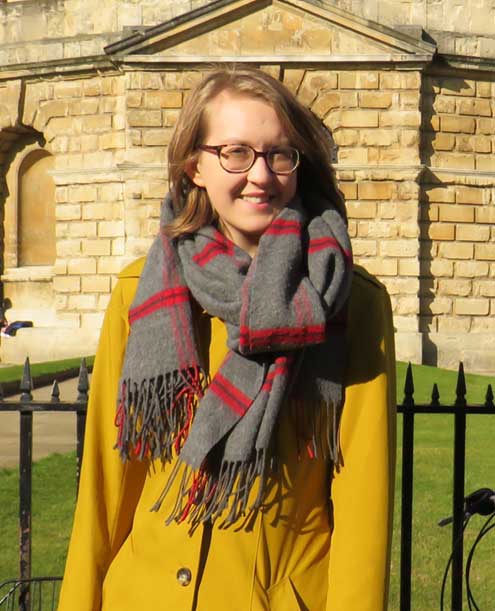 Content Editor and Sub-editor
Having graduated with a first class degree in English Literature, Holly started her career as a features writer and sub-editor at Period Living magazine, Homes & Gardens' sister title. Working on Period Living brought with it insight into the complexities of owning and caring for period homes, from interior decorating through to choosing the right windows and the challenges of extending. This has led to a passion for traditional interiors, particularly the country-look. Writing for the Homes & Gardens website as a content editor, alongside regular features for Period Living and Country Homes & Interiors magazines, has enabled her to broaden her writing to incorporate her interests in gardening, wildlife and nature.