Decorating ideas – 24 ways to create stylish and enduring designs
Be inspired by these decorating ideas and make a home that's chic, functional and individual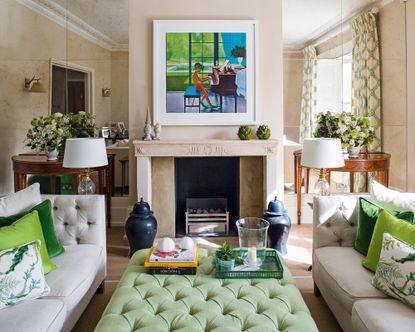 (Image credit: Future)
Sign up to the Homes & Gardens newsletter
Decor Ideas. Project Inspiration. Expert Advice. Delivered to your inbox.
Thank you for signing up to Homes & Gardens. You will receive a verification email shortly.
There was a problem. Please refresh the page and try again.
Well executed decorating ideas create a home with rooms that are functional as well as beautiful, meet the needs of everyone who lives there, and are individual and reflective of your personality.
Great interior design allows you to realize your home decor ideas, delivering when it comes to the practicalities, as well as aesthetically and in a way that caters to your tastes. And the best designs have durability, too, both in terms of style but also because they will stand up to the day to day demands on a room.
We've collected decorating tips and decorating ideas on a budget to inspire your own designs for rooms around your home here, along with expert guidance.
Decorating ideas
These decorating ideas cover everything from using the color wheel to create perfect color palettes to working with pattern – and even designing outdoor spaces. Follow our simple home ideas and formulas to get your home decor spot on first time.
1. Zone an open plan space with cabinetry
In an ample sized open-plan living room, designate a home office with custom carpentry. Interior designer Isabella Worsley explains, "When creating an inbuilt desk area within joinery, it is important to take time to think about electrical requirements and to keep cabling discreet.
'In this home study area, we created a desk within bookcases; we positioned outlets at upper level for ease of access on the joinery side returns, as well as within the lower-level cupboards, to allow for a printer and kit that we wanted to keep out of view.'
2. Install a show-stopping chandelier
Boost style with living room chandelier ideas. A neutrally decorated room with warm natural textures in wool, jute and ceramic can be elevated with a multi-tiered cylindrical frosted glass ceiling light. Bring the room design together with seating in a similar cylinder shape, and accessorize with textured glass vases.
3. Go for gloss
Paint finishes can have a dramatic effect. Paint a small home office all in one shade of gloss for a glamorous cocoon-like result and accessorize with burnished brass pieces for a rich luxurious effect. Add pattern by placing inspirational images and artworks on a small display shelf at eye level.
4. Play with pastels
Small bathroom ideas can make a compact room super stylish. Treat a small white bathroom like a Memphis artwork by introducing block colors. Colored sanitary ware, painted woodwork and a checkerboard floor are playful ways to add character. Finish with a shower curtain that continues the color-blocking theme.
5. Embrace frills and florals
Embrace pretty decoration. Team living room wallpaper ideas like this Indian block print style floral with a skirted accent chair. Prevent the scheme becoming twee by restricting your palette to neutrals and plaster pink. Bare floors and white woodwork ground and modernize a traditional chair and wallpaper.
6. Paint everything
Don't neglect circulation spaces when it comes to adding style and character with paint ideas. Try landing ideas that make it attention grabbing with different colors below and above dado level, and for doors. It's a great way to bring a contemporary twist to an older home.
7. Make a bed in a nook
If you need guest bedroom ideas for small spaces, a built-in cabin bed offers a sweet solution. Nook bed ideas can be positioned next to a window so your visitors can take advantage of the view, raised high to create storage space beneath and install a curtain to provide privacy.
8. Fall for geometric floors
Choose a rug with a graphic pattern to create a focal point in a pared back modern living room. Create harmony by teaming it with at least one piece of equally modernist furniture. Decorate with eclectic artwork and objects you love to create warmth against such cool designs.
9. Decorate the ceiling
Consider a patterned ceiling among your dining room ideas. Ceiling ideas like this are unexpected and create a talking point for dinner guests. This Maddux Creative designed room uses the repetition of rectangles in the ceiling throughout the room.
Scott Maddux explains, 'Symmetry in interior design is often the easier option to create in an interior scheme and often foolproof; it allows you to layer and build upon texturally or tonally.'
10. Use vintage prints outside
Make an inviting area in the yard to relax on a vintage-inspired sun lounger. Interior designer Birdie Fortescue tells us how to dress it with cushions. 'Pick fade-resistant fabrics if you can and don't worry too much – slight fading adds to the charm,' she says. 'You could swap cushions in and out, too. Mix floral and geometric patterns to create a relaxed look.'
11. Get creative with color
It's tempting to play it safe when it comes to injecting color into your home, but interiors that experiment with bold tones are often the most striking. The key is to do your research, make use of the color wheel, and test contrasting palettes out before decorating.
'Adding color to a room can instantly change both the look and feel,' advises Michael Curtis Green, Mahout Lifestyle.
'Vibrant shades will create an uplifting, positive mood whereas cool hues and soft blushes will create a calming ambience. Always add a surprise, whether it's a feature wall, a large rug or a bright couch; it's a great way to create a focal point.
'If you're mixing colorful patterns, use large with medium, or medium with small. Choose prints and patterns with one color in common for a scheme that feels coordinated.'
12. Display books
Think book storage ideas for a cozy atmosphere. 'You can spend a huge amount of time, money and effort on creating a beautifully designed space, but it's not until you add books that it becomes a home. Stunning furniture and lighting and so on are all very well, but it is books that are essential to completing a project, and giving it character,' says designer Michael Curtis Green.
Work to style a bookcase properly to create the best effect.
'Start with key books and build around them. Try to develop a rhythm, so you might have lots of big books spread out across the shelves, punctuated with smaller ones in between. It's not an exact science, but then I don't like things to look too perfect.'
13. Let your fireplace take center stage
Fireplace ideas are always a central focus in a room. There's nothing quite like a fire in the winter, when you're tucked up under a cozy throw with the flames flickering from the fireplace.
However, it's not only the fire itself that can add a magical touch – the surround itself can be turned into a fabulous feature to show off. Dressing and accessorizing the space around the fireplace can be key to making the best of it.
A large fireplace, offset by a symmetrical arrangement of chairs and identical shelving either side, is a tried-and-tested classic, and makes an inviting setting to sit in front of.
14. Add character to a rental property
If you are a renter, there are plenty of ways to make your home your own.
While significant changes such as structural improvements may not be an option, you can still enhance a property's best features with a host of decorative touches from striking wall treatments to freestanding pieces.
A good way of injecting new life is to paint the walls – if you plan to rent long-term, most landlords will permit a fresh colour scheme as long as you agree to revert to the original décor.
But if that isn't an option, look to enliven the walls by choosing art, bearing in mind that large-scale pieces look more generous.
15. Enhance an entrance
Entryway ideas and hallway ideas are often overlooked, despite setting the decorative tone for the rest of your home. Think of your entry or hallway as a room in its own right and not just as an interim space.
Once you've made the most of its natural features, consider how to personalize it from a decorative point of view.
Though very dark colors can be tricky to incorporate, avoid the opposite approach, which can result in a bland finish. Instead choose a hue that harmonizes with the rest of your design and try highlighting the baseboards and door frames in a stronger shade for definition.
Add texture with rugs and stair runner ideas, such as an unusual runner made of antique Persian rugs, or opt for a smart hardwearing covering such as a large bouclé sisal or herringbone jute.
16. Be bold with block color
Block colors can create sophisticated living room color schemes, adding interest and personality. It takes courage to create a look like this, but a confident approach pays dividends.
The key is to contrast bright color with plenty of neutrals and natural tones to avoid an overwhelming look. But used carefully, a scheme like this can create a powerful style statement.
The secret is to break up color with a neutral base, such as white, which really allows bright tones to pop. Stick to a maximum of three colors, and try to introduce them creatively. Look for areas within your scheme that will allow a block color to really sing out, such as a chimney, sliding panel, the back of a bookcase, or a door.
17. Lay down a rug
Used for upholstery, wall hangings and soft furnishings, the characterful motifs and delicate shades of Persian carpets and kilims are an inventive starting point for richly textured schemes.
The large-scale pattern of this floor rug makes a design statement, which is balanced by monochrome wallpaper for a harmonious overall effect.
18. Style your space with stripes
From highly tailored pinstripes to bold and broad lines, the diversity and timelessness of decorating with stripes makes them suitable for every room of the house.
According to Roselind Wilson, founder of Roselind Wilson Design: 'Stripes bring order and structure to a space and have the ability to redirect the eye. When incorporated into an interior scheme, they inject a dose of understated elegance and sophistication.'
To prevent stripes overpowering a room, choose your color palette and then add pattern and accents of that palette in darker and lighter shades.
If you feel hesitant about decorating with stripes, perhaps start with a small room or space in your home. Or as an introduction to bringing graphic pattern into your interior scheme, use a decorative element, such as a striped vase or striped pillows.
19. Decorate with white
Decorating with white evokes purity and cleanliness alongside confidence and sophistication and it's a wonderfully versatile color for interiors.
'Small accents of white are a stylish way to lift and freshen any color scheme,' explains interior designer Katharine Pooley. 'Accessories made from mother-of-pearl, white candles and white flowers will elevate the whole palette and draw the eye.
According to Chrissie Rucker, founder of The White Company: 'In a predominantly white home, texture is absolutely key. By using different weights and weaves of fabric, you can animate a room, adding depth, warmth and visual interest.'
Here, crisp white walls act as the perfect backdrop to display art and make the pieces sing out. Sticking to a smart monochrome palette will give added impact and the idea can be extended to set off other decorative elements, such as a collection of black and white ceramics.
20. Put the focus on florals
From delicate blossom to big, showy blooms, floral room decor and flower motifs can add a new dimension to every interior.
'Flowers are an integral part of interior decoration and have been for centuries,' says Gillian Newberry, director, Bennison Fabrics. 'Floral textiles can furnish every room, as curtains, upholstery and wall coverings. They have a softening effect and also bring the garden indoors.'
Classic floral designs often have a symmetry that is particularly pleasing to the eye and a fine proportion that complements the arrangement of furniture in both traditional and contemporary schemes. The historical designs that tend to work best in modern interiors are those that have a lot of space between the motifs, giving an illusion of depth.
Here, floor-length curtains and mismatched florals conjure up country cottage style. To prevent the scheme from looking dated, keep everything else simple. In this space, untreated floorboards and a roll-top bath create a modern rustic feel.
21. Add wow factor with a window dressing
Whether you have a tricky bay window, an awkwardly shaped recess or a floor-to-ceiling wall of glass, there are a host of clever design solutions that will finish your scheme to perfection.
'I like window treatment ideas that create an informal, relaxed feel,' says interior designer Adam Bray. 'Instead of complicated or flamboyant styles, I prefer something simple and clean-looking made from high-quality fabric softened with hand-tied curtain headings.'
Curtains in plain silks or linens, carefully made and well finished, allow the beauty of the fabric and the architecture of the room to shine.
Blinds work well in settings where curtains would be unsuitable or impossible to fit, perhaps due to the complex architecture around a window.
Flat-panel sheers are useful for privacy, and blinds for protecting furniture and curtain linings from sun damage. Beautifully tailored curtains, however, are best for adding balance and completing the design of a well-dressed room.
22. Hang a mirror
Decorating with mirrors can add instant glamor and interest, while maximizing light and boosting the sense of space.
'Placing mirrors near light sources will brighten your space and maximize the reach of the light,' explains Astrid Limal, founder, Perch & Parrow.
'To create an extra light source in a room, try placing a full-length mirror between two windows. Alternatively, reflect daylight and your garden in your home by positioning a large mirror opposite a window.'
According to Rupert Bevan, 'Heavily antiqued mirror is currently on trend. It will utterly transform a room and bring real drama to any space.
There are many mirror finishes you can experiment with, including antiqued, mottled, sand-blasted, etched, glided, hand-decorated and églomisé. Bevelled, hand-blown and cut glass are also available.'
23. Build a stylish study space
Whether it's a fully fledged home office or a dedicated corner of a room, ensure your work area is as inspiring as it is functional.
'It is best to situate your work zone where there's plenty of natural light, although task lighting can always be incorporated into a design,' advises interior designer, Emma Sims-Hilditch. 'Practical features, such as power and data outlets, will need to be considered. Always opt for more outlets than you think you'll need and include a charger drawer with power built in for your cell phone and tablet.'
She goes on to say: 'I like to keep the colors calm in a home office to promote a good working environment. Try combining florals with fresh, white paint to give the room a crisp, uplifting feel.'
'Make sure your desk is the right height (around 27in (70cm) is perfect) and that the screen isn't facing a window, so you are not dazzled by daylight. The room should also be warm – underfloor heating is more practical than radiators if space is tight.'
24. Set up an outdoor room
From canopied seating areas to bespoke banquettes, ensure that the garden becomes a true extension of the home with stylish outdoor living room ideas.
'The key to making an outdoor space an extension of the home is to continue elements of the interior scheme outside,' says Charlotte Rowe, design director of Charlotte Rowe Garden Design. 'This can be done with materials, such as stone flooring, or by bringing the color palette into the garden.'
Small backyard ideas lend themselves particularly well to creating an outdoor room, as they have a feeling of intimacy. Designing a room within a larger space requires some form of portioning in order to delineate the space and give it a sense of coziness. 'I prefer to do this using "green architecture" such as trees, hedging, shrubs or plant pots,' explains Charlotte.
How can I decorate my house cheaply?
There are many ways to redecorate your home on a budget. For example, flea markets, auction houses and second-hand boutiques often stock well-loved, good quality pieces for affordable prices.
If hiring an interior designer is out of your price range, then make the most of readily available resources, such as Homes & Gardens as well as Pinterest and Instagram for inspiration.
How do I know my decorating style?
'One of the staples of interior design is to create a truly timeless interior, and to do this you must make sure that you choose pieces for your home that you genuinely love,' advises Emma Sims-Hilditch.
'Inspiration can be found in a variety of places, and the chances are you have already accumulated furniture, artwork and furnishings that you have a particular affinity with. These are a great starting point, and you can use the array of beautiful imagery on Instagram and Pinterest for inspiration on how to progress these ideas into a design scheme for a room.
Once you have identified a theme that speaks to you, you can start to choose the fabrics, wallcoverings and soft furnishings for your interior. Start by ordering samples and laying them out on the floor or kitchen table so you can see them next to each other. This will give you a good visual confirmation as to whether you want to go ahead and order these items.'
Sign up to the Homes & Gardens newsletter
Decor Ideas. Project Inspiration. Expert Advice. Delivered to your inbox.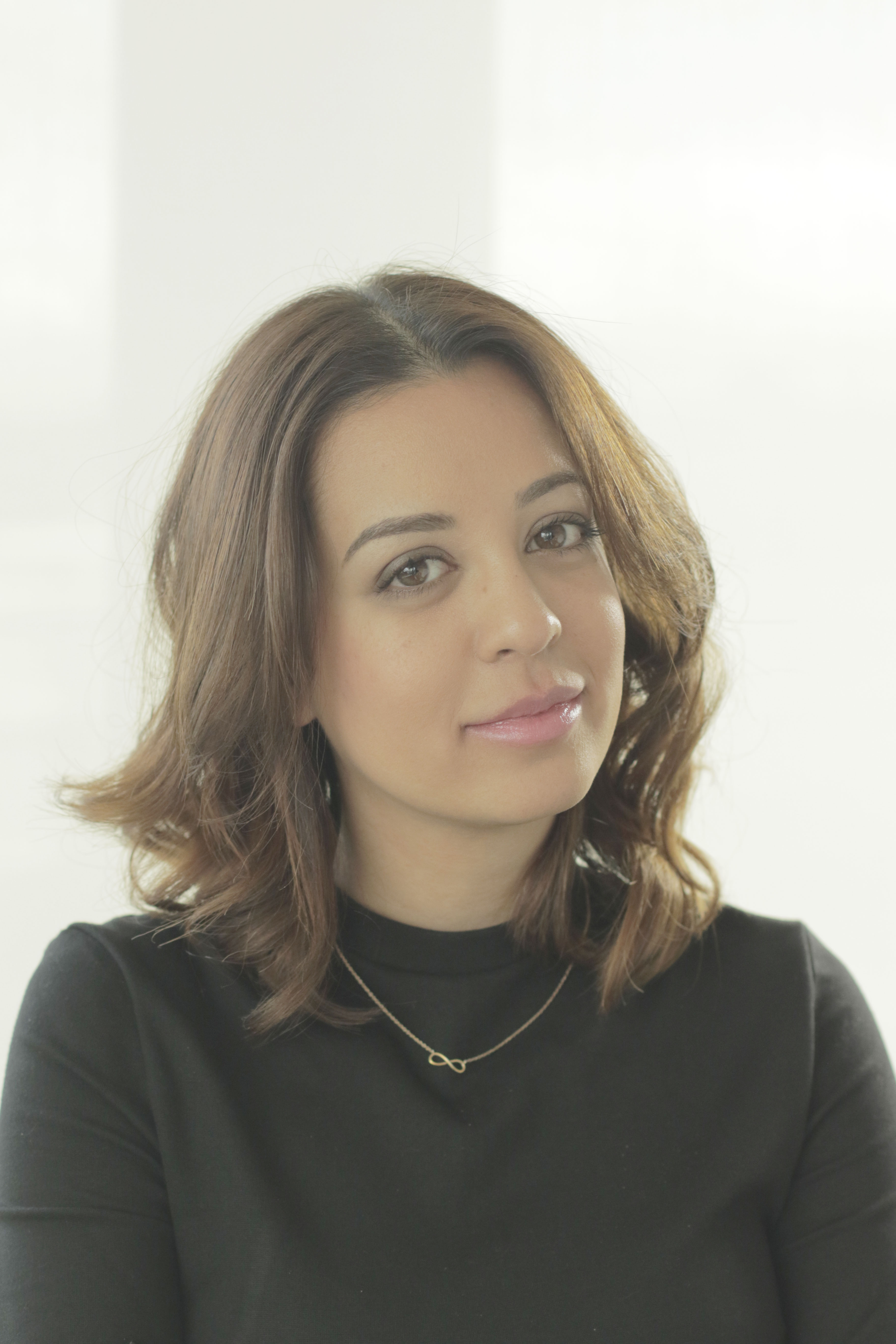 Jennifer is the Digital Editor at Homes & Gardens. Having worked in the interiors industry for a number of years, spanning many publications, she now hones her digital prowess on the 'best interiors website' in the world. Multi-skilled, Jennifer has worked in PR and marketing, and the occasional dabble in the social media, commercial and e-commerce space. Over the years, she has written about every area of the home, from compiling design houses from some of the best interior designers in the world to sourcing celebrity homes, reviewing appliances and even the odd news story or two.