Gloss paint – a guide to how and where to use it
With its high-sheen finish and reflective quality, gloss paint is great for kitchens, bathrooms and woodwork – here's our guide to where and how to use it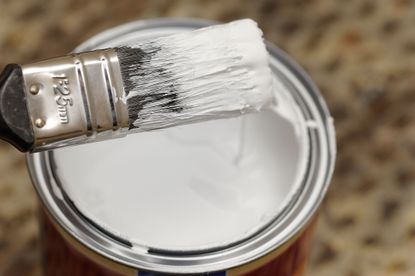 (Image credit: Alamy)
Sign up to the Homes & Gardens newsletter
Decor Ideas. Project Inspiration. Expert Advice. Delivered to your inbox.
Thank you for signing up to Homes & Gardens. You will receive a verification email shortly.
There was a problem. Please refresh the page and try again.
As its name suggests, gloss paint has a glossy finish with a high sheen and reflecting tone that can make dark or smaller spaces feel much larger. Unlike matte and eggshell, gloss is best used sparingly. So, think feature walls, architectural details and woodwork such as trim, banisters, coving and cabinet doors.
As well as being light-reflective and available in a wide choice of colors, gloss is also one of the best paint finishes for high-traffic areas such as entryways, hallways, kitchens and bathrooms, as it's hardwearing and scuff-resistant.
'Gloss paints have a reflective finish,' confirms Dominic Myland, CEO of Mylands, 'and are also extremely practical. They are highly durable and easy to clean, making them a perfect choice for any room of the house, particularly high traffic areas and woodwork. Layering gloss paints allows you to create intense color with a bold finish and their shiny appearance gives interiors a polished, modern feel.
'Gloss colors have come to the fore and are now being used for high impact schemes inside and outside the home. Practical as well as beautiful, a reflective finish can bring interest and dimension to any room of the house, whether highlighting architectural or design details or bouncing light around a darker space.'
What is gloss paint?
Gloss paint is essentially a finish with a high paint sheen level. This means it reflects or bounces light around a room and can make smaller areas feel larger. It's also easier to clean and more hardwearing than other finishes, such as matte paint, making it perfect for hallways and as a paint finish for trim and all kinds of woodwork, where it's resistant to scuffs and scrapes.
'Gloss paint can be used on all the same surfaces as eggshell paint, such as woodwork and metal, but has a higher sheen, which will reflect more light,' explains James Greenwood, paint and wallpaper expert at Graham & Brown. 'Which finish you go for is ultimately down to personal preference, but you may want to choose gloss over eggshell for higher traffic areas, as it is slightly more hardwearing and easier to clean.'
What are the benefits of using gloss paint?
Marianne Shillingford, creative director at Dulux, agrees that gloss paint is ideal for woodwork such as doors, window frames and furniture. 'The smooth surface helps to repel dirt and makes it easier to clean,' she says. 'It also reflects lots of light, which makes colors look a little lighter than they do in a matte finish.
'You can see this difference if you choose to paint the same color on the walls and trim but in different finishes. A gloss finish also looks best on a surface that is really well prepared and smooth because it highlights imperfections and can be pretty unforgiving when it comes to lumps and bumps.'
The gloss 'sheen' explained
Gloss paint is available in varying levels of sheen and it's important to choose the right one for your project. Semi-gloss has the lowest sheen – between 35 and 60 per cent – with a soft look while still being hardwearing and durable. In the head to head of satin vs semi gloss? Semi-gloss has more sheen and is therefore more reflective than satin paint.
Gloss paint is the most widely used, especially as a paint finish for bathrooms and hallways as well as for woodwork. With between 60 and 85 per cent sheen, it's easily washed down if it gets dirty.
At the top end of the sheen scale is high or full gloss, which has over 85 per cent sheen. It's incredibly reflective with an almost glass effect.
'Offering an elegant and durable finish, high gloss sits on the top of the sheen chart,' says Helen Shaw, UK director of Benjamin Moore. 'It is easy to clean, stain-resistant and is often used on trims and doors due to its hard-wearing properties. Many interior designers and adventurous homeowners like to experiment with high gloss in unexpected areas, such as using it as a paint finish for a ceiling or an accent wall. Keep in mind however, that high gloss paints require careful application and preparation. It's important to prime surfaces to ensure they are even and clean prior to paint application. Since a gloss finish reflects light and can accentuate blemishes, avoid using it on areas that are not completely smooth.'
What is the best way to apply gloss paint?
Gloss can be a bit daunting if you're new to decorating but there's no need to be nervous of using it. 'The thought of gloss paint can be scary,' agrees David Harris, design director at Andrew Martin.
'It's thought that you need lots of preparation and it's often a product thought of as thick and odorous, tricky to apply and difficult to clean up afterwards. Times have changed however! Many gloss paints are water based and need barely any preparation, have virtually zero odor and are really easy to apply and work with. No primers are needed either. A quick rub down of existing paintwork and you can paint straight over the top in minutes. It looks gorgeous on front doors, paneling and woodwork.'
How do you get a good finish with gloss paint?
'The best way to ensure a good finish with gloss paint is to first prepare the surface well,' says Homes & Gardens Editor in Chief Lucy Searle. 'Any dents in the surface should be filled and sanded, then finished with a fine sandpaper; the surface should be flat and even so that bumps and lumps don't show up. Then, apply thin layers of gloss with good quality, gloss-appropriate paint brushes or rollers, allowing each layer to dry thoroughly before applying the next layer.'
Choosing gloss colors
'Available in all Paint & Paper Library colors, our Oil Gloss finish is extremely durable, dries to a beautiful lacquer-like high sheen and will really maximise the textural depth of your scheme,' says Andy Greenall, head of design at Paint & Paper Library.
Sign up to the Homes & Gardens newsletter
Decor Ideas. Project Inspiration. Expert Advice. Delivered to your inbox.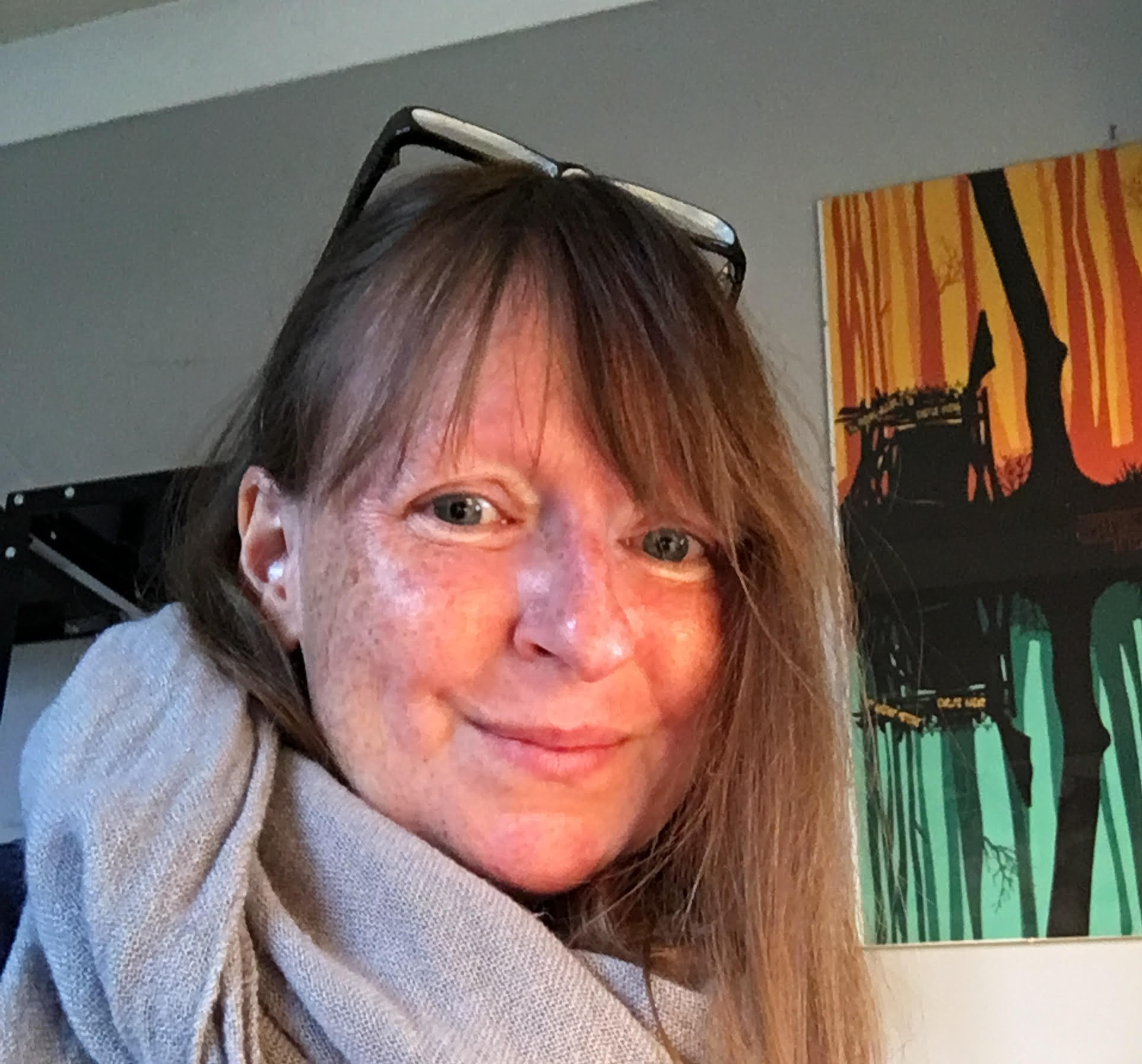 Hayley is an interiors journalist, content provider and copywriter with 26 years experience who has contributed to a wide range of consumer magazines, trade titles, newspapers, blogs and online content. Specialising in kitchens and bathrooms, she has twice won the CEDIA Award for Best Technology feature. Hayley writes for H&G about kitchens, bathrooms, cleaning, DIY and organizing.