A guide to eggshell paint – and when to use it
A great all-rounder, eggshell paint is easy to apply and cleans well – here are the best ways to use it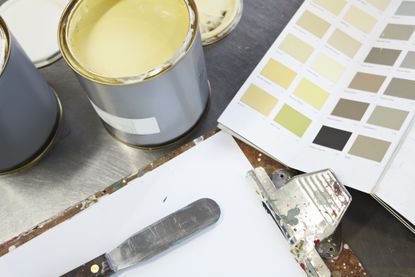 (Image credit: Getty Images)
Eggshell paint is a popular option, a sheen that is extremely resistant to everyday wear and tear, making it a great choice for all around the home. When it comes to decorating the home, of course, we all love to spend the majority of our time thinking about the colors. With so many to choose from, there is a tone, shade and palette to suit every interior and every mood. But as well as the color, it's also important to consider paint finishes, which is where hard-wearing eggshell comes in.
Rather than being an afterthought, selecting the right sheen for the job will not only enhance your design but it will also be hardwearing, durable and easy to clean at the same time. But what is it exactly is eggshell paint and how do we use it?
'Eggshell is a finish perennially popular with professional and DIY painters alike,' explains Helen Shaw, UK director at Benjamin Moore. 'It has a low-sheen reminiscent of flat or matte paint but is infinitely more durable. Widely available in a variety of colors, eggshell provides a smart, easy-to-clean, nearly shine-free finish. It's an ideal choice for wood trims and perfect for areas that suffer from high wear and tear such as kitchen cabinets.'
Dominic Myland, CEO of Mylands, agrees, 'Eggshell is a popular paint sheen, as it works universally on all colors, but is also very resilient and easy to clean which makes it ideal for wood and metal surfaces. Eggshell has a slight gloss that reflects more light to give your paint pigment a soft glow.'
So if you are about to tackle painting a room, here's what you need to know about when and how to use eggshell paint.
What is eggshell paint?
Eggshell paint looks and feels flat in essence but actually has a slight gloss to it. This means it falls somewhere between matte and satin paint sheens, reflecting subtle light for a low luster to give rooms a delicate glow. It's easy to care for, durable and hides any bumps or blemishes well.
What is eggshell paint used for?
Use eggshell when painting walls in dining areas, hallways, home offices, basements and bedrooms. It's one of the best paint finishes for living rooms; it can be used for busy spaces such as kitchens; and it is one of the possible paint finishes for bathrooms. It's not generally recommended among paint finishes for ceilings, as these should ideally have a flat rather than shiny sheen.
Is eggshell paint suitable for wood?
Eggshell paint is a great choice among paint finishes for trim.
'Eggshell is a traditional, tough, washable, low-sheen paint finish designed for woodwork like doors, window frames and furniture,' says Marianne Shillingford, creative director at Dulux.
'In recent years this finish has become hugely fashionable again and because it reflects less light than glossier surfaces, it helps to hide imperfections and makes colors look richer and smoother. Choose a premium eggshell finish, which has a quick drying high quality professional formulation that is easy to use and has less impact of the environment because it is water rather than solvent based.'
What are the benefits of using eggshell paint?
There are many reasons to use eggshell paint. For one, it isn't that reflective or shiny, so it won't show up any surface bumps and blemishes. This makes it ideal for older properties where walls may have a little pitting, hairline cracks or an uneven finish. Eggshell paint is also easy to apply without that horrible overlapping effect that you can get with a glossier paint.
What's the difference between eggshell, satin and other finishes?
Satin vs eggshell? Eggshell has less of an obvious sheen than satin paint. Eggshell vs matte? Eggshell has more of a sheen than matte or flat-finish paints.
'Eggshell paint is a mid-sheen finish,' explains James Greenwood, paint and wallpaper expert at Graham & Brown, 'meaning it sits in between matte and gloss paint in terms of paint sheen levels. For an idea of where this finish sits on the scale from matte to gloss, our eggshell paint has a 35 per cent sheen level whereas our matte resistance paint sits at 1 per cent and our gloss at 70 per cent. Its sheen level makes it slightly more hardwearing than matte paints and so it's a great finish to use for woodwork such as skirting boards and doors or metal such as radiators and furniture.'
What's the best way to apply eggshell paint?
'Every type of paint has a certain way of applying it for best results and eggshell is no different. Eggshell paint is a silk sheen, water-based, durable, washable and scuff resistant paint that is usually used on interior woodwork,' reveals Cathryn Sanders, head of creative at Earthborn Paints.
'Eggshell paint can be applied by brush, roller or spray. For best results, paint on to untreated, bare wood. Wood surfaces should be prepared with primer, such as our Multi-Purpose Primer and lightly sanded prior to application. We recommend following this with two full coats of eggshell. Sanding in between dried coats will provide an extra smooth finish. Don't forget to use a face mask and take care if dry sanding.'
Sign up to the Homes & Gardens newsletter
Decor Ideas. Project Inspiration. Expert Advice. Delivered to your inbox.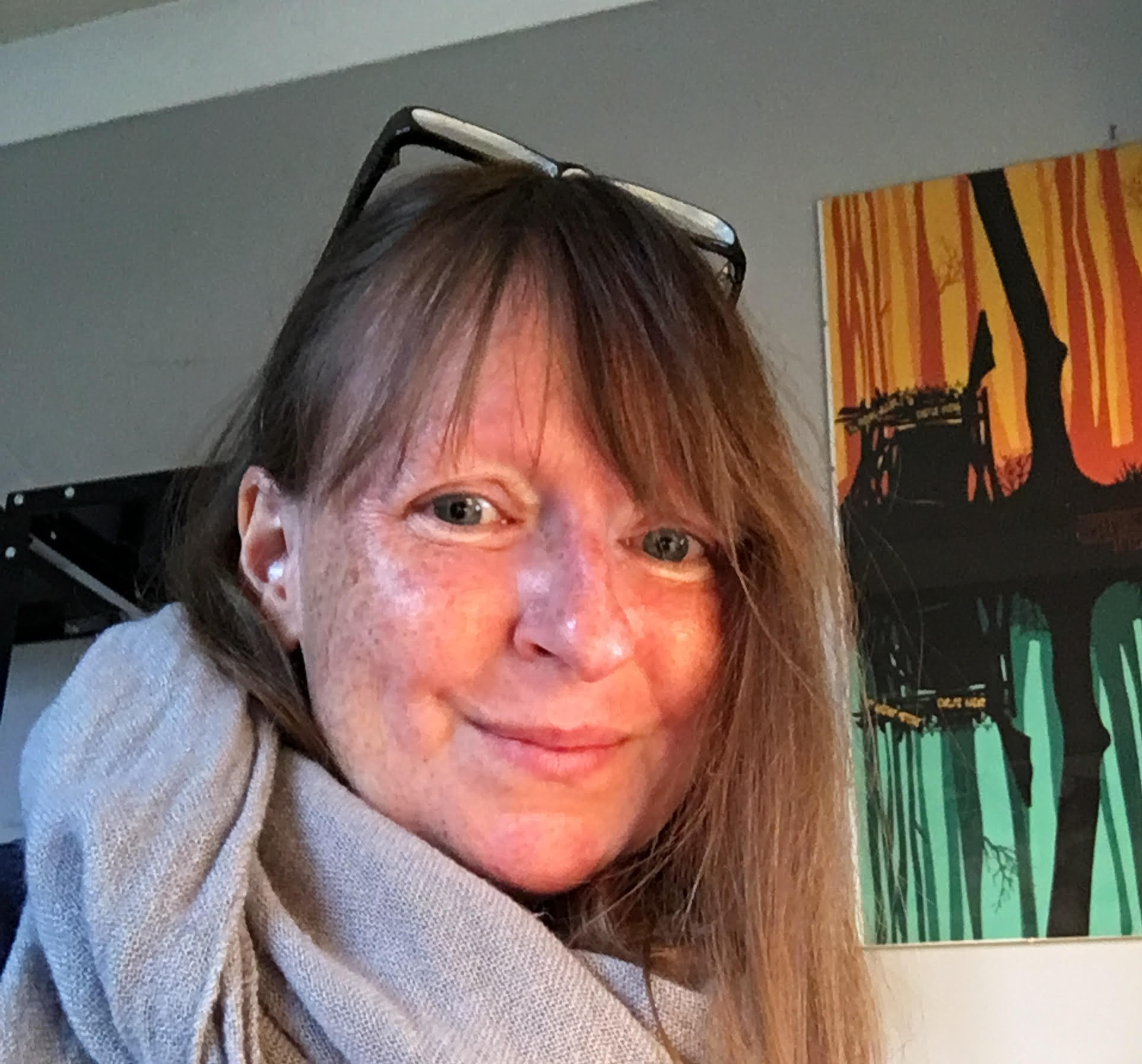 Hayley is an interiors journalist, content provider and copywriter with 26 years experience who has contributed to a wide range of consumer magazines, trade titles, newspapers, blogs and online content. Specialising in kitchens and bathrooms, she has twice won the CEDIA Award for Best Technology feature. Hayley writes for H&G about kitchens, bathrooms, cleaning, DIY and organizing.