Paint sheen levels explained – everything you need to know
The higher the sheen, the higher the shine – here we explain paint sheen levels so you can choose the best finish for your project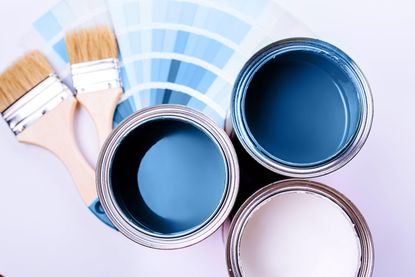 (Image credit: Alamy)
When selecting a paint for your next decorating project, as well as the color, it's vital to choose the right sheen level for the surface, the room and the overall effect you wish to create.
Paint comes in varying sheen levels and the higher the sheen, the higher the shine. So, if you want a really flat looking wall for instance, you need to go for a matte or flat emulsion. When you want something super-shiny, it has to be high gloss. The other thing to bear in mind is that the shinier and more sheen a paint has, the more durable and hardwearing it will be, as well as more reflective too. Paint finishes can have just as much of an impact on a room as the color, so it is important to make an informed decision when trying to bring your paint ideas to life.
'As well as selecting your perfect color it is important to consider the paint finish,' confirms Ruth Mottershead creative director at Little Greene. 'Are you looking for a matte, chalky finish or a high sheen gloss? The surface you are painting will also determine your choice, as different surfaces have differing requirements. Sheen level, like color, is really a personal preference. I love the luxurious matte finish of Absolute Matt Emulsion, as it appears especially rich and sumptuous in darker shades such as Obsidian Green, Pompeian Ash or Lamp Black, as its flat matte finish affords a real depth to the color due to the subtle texture of its chalky surface.'
Helen Shaw, director of Benjamin Moore agrees, 'Sheen, or paint finish, is a measure of how much light is reflected from a painted surface, resulting in gloss – or a lack thereof. Different levels of sheen can affect how colors appear, how paint finishes look – and add dimension to rooms.'
Paint sheen levels and where to use them
'There are several key paint sheen levels, ranging from matte paint (low sheen) to gloss (high sheen),' explains Dominic Myland, CEO of Mylands. 'In the middle are eggshell and satin, both medium sheen, and semi-gloss (mid to high sheen). A matte paint sheen lacks the reflective qualities of its glossy counterparts and is best for hiding imperfections, while shinier finishes are more resilient and washable as well as an easy way to add style to walls, cabinets, furniture, trim and woodwork.'
To help you determine which sheen is best for your next decorating project, here's a breakdown of what each sheen level means:
High gloss
Gloss paint is the most durable and easiest to clean of all. It's super-shiny and reflects light really well. As it's so tough, it's the perfect paint finish for trim made from wood such as baseboards, stair rails and window frames as well as cabinets and doors and metal, too. Don't be tempted to use it for interior walls and always prepare your surface well, as gloss will show up every imperfection.
Semi gloss
Semi gloss is a great paint finish for rooms with moisture such as kitchens and as a paint finish for bathrooms, as well as architectural trims, and this highly durable paint combats grease and humidity. Wondering about satin vs semi gloss? Semi gloss has a higher sheen than satin.
Satin
For a paint finish with luster that isn't too shiny, satin paint is more of a velvety paint that's easy to clean and ideal for high traffic areas. Consider it as a paint finish for living rooms, entryways, children's bedrooms and playrooms. It can be tricky to touch up if any scuff marks do occur but it's a great all-rounder. Use for woodwork and metal. Satin vs matte? Satin is a little glossier.
Eggshell
Lying somewhere between satin and sheen, eggshell paint is named after a chicken's egg as it has a similar look. This is a flat paint with no sheen and it can be used to hide blemishes on walls or woodwork. It's not as hardwearing as gloss or satin but works well in living areas and dining spaces as well as bedrooms.
When it comes to choosing between satin vs eggshell paint, the main thing to bear in mind is that eggshell has a lower sheen than satin, which means it is duller and closer to a flat or matte emulsion – but when lining up eggshell vs matte eggshell does have a slightly higher sheen level.
Matte paint
The most popular choice when it comes to decorating interior walls and as a paint finish for ceilings, matte paint soaks up light rather than reflecting it, so it provides good coverage and hides any imperfections well. It's not that easy to clean however, unless you go for a specialist easy-clean emulsion. Use in kitchens, powder rooms, living spaces and bedrooms.
Flat matte
This one is even flatter and reflects even less light than matte so colors look stunning and walls will look even and smooth. Use in all rooms for an instant refresh.
How to choose the perfect sheen
When you want a dark, dramatic color without the shiny finish, go down one on the sheen scale. The richer the color, the more colorant it has, which increases sheen. Also bear in mind that the more sheen a paint has, the more any imperfections will show up.
Sign up to the Homes & Gardens newsletter
Decor Ideas. Project Inspiration. Expert Advice. Delivered to your inbox.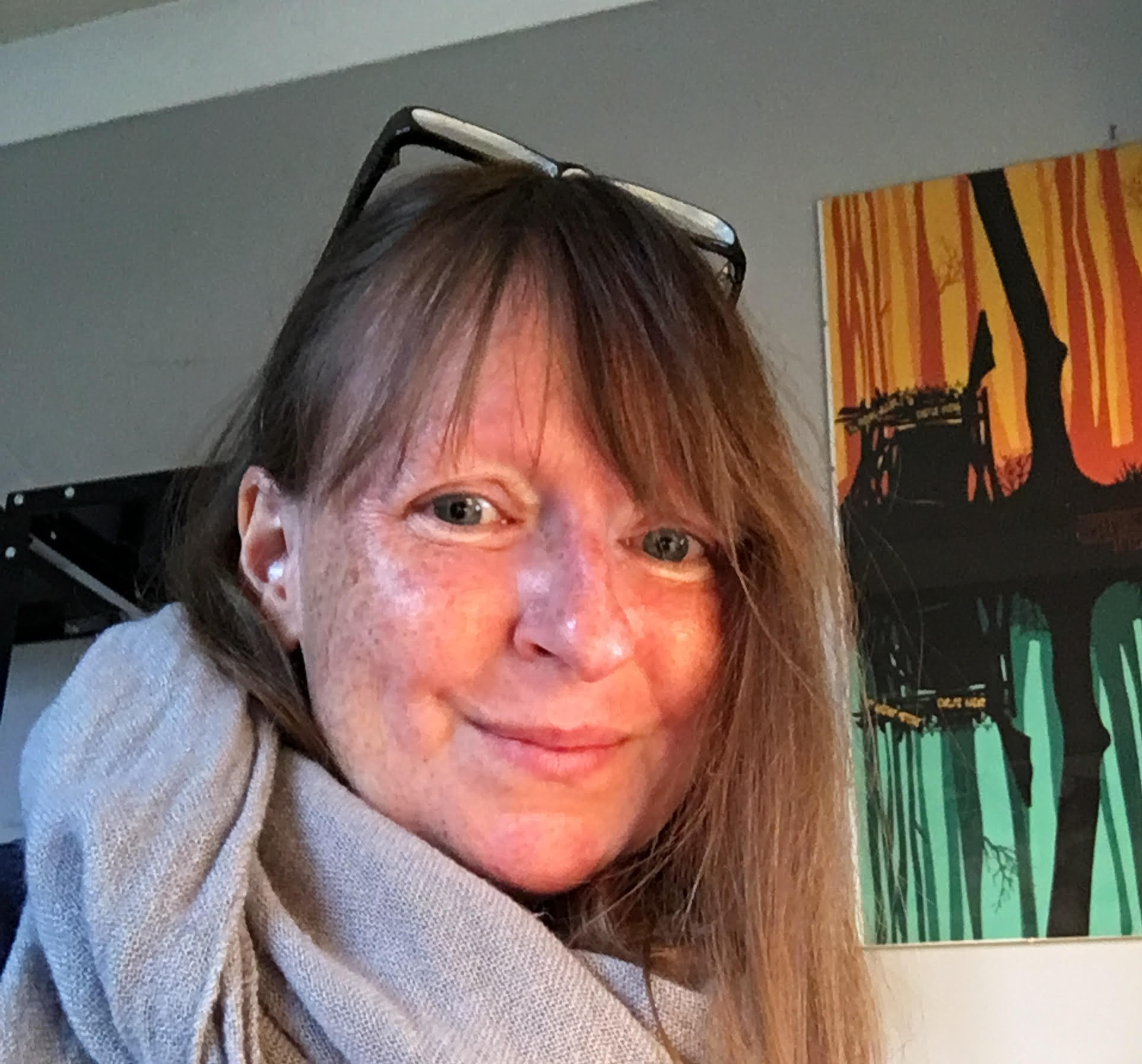 Hayley is an interiors journalist, content provider and copywriter with 26 years experience who has contributed to a wide range of consumer magazines, trade titles, newspapers, blogs and online content. Specialising in kitchens and bathrooms, she has twice won the CEDIA Award for Best Technology feature. Hayley writes for H&G about kitchens, bathrooms, cleaning, DIY and organizing.