Eggshell vs matte paint – what's the difference?
What's the difference between eggshell and matte paint? Our guide to choosing the right finish will ensure perfect results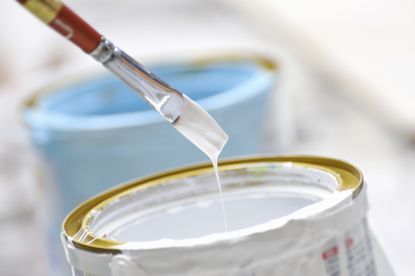 (Image credit: Getty Images)
Sign up to the Homes & Gardens newsletter
Decor Ideas. Project Inspiration. Expert Advice. Delivered to your inbox.
Thank you for signing up to Homes & Gardens. You will receive a verification email shortly.
There was a problem. Please refresh the page and try again.
When deciding between eggshell and matte, the main thing to keep in mind is that eggshell is essentially designed for woodwork and furniture while matte is designed for walls. You can of course find flat matte finishes for woodwork but they will be harder to maintain and keep clean than a traditional eggshell finish.
The other thing to consider in the eggshell vs matte paint finishes debate is the paint sheen levels. 'A matte finish is nearly as shine-free as flat, providing excellent ease of application and depth of color,' explains Helen Shaw, director at Benjamin Moore.
'It's most commonly used on walls and ceilings in rooms which have lower levels of traffic such as dining, living and bedrooms. Matte paint is less resistant to scuffs and bumps and is therefore more difficult to clean, so is a less practical choice for hallways and children's bedrooms.
'Eggshell has a slightly higher sheen level but is far more durable than matte finishes. It works well in medium to low-traffic areas and trims, as it can be more easily cleaned. While it reflects more light than flat or matte finishes, its soft glow casts colors beautifully.'
What are the differences between eggshell and matte paints?
The main point of difference is that matte paint has very little in the way of reflecting qualities so it creates a smooth, uniform look. Eggshell paint on the other hand has a subtle sheen and it's washable with good stain resistance.
'Matte finishes are not as reflective of light as eggshell paints, making them smoother in nature,' confirms Tobie Lewis, senior brand manager at Valspar Paint. 'Matte paints are great for evening out and concealing imperfections and uneven walls. Eggshell encourages more light reflection and sheen, whereas matte has a smoother more muted finish.'
Victoria Yardley, director of Victory Colours, agrees that matte emulsion looks great on walls and ceilings in any room whereas eggshell should be used on any trim such as door and skirting boards, as these paints are super durable. 'Make sure to use a primer or undercoat first if painting over existing oil-based paint,' she says. 'If it has yellowed over time, it is likely to be oil based.'
Where to use eggshell and matte paints
The surfaces you are planning on painting will influence which paint finish you should choose.
Eggshell for instance is best suited as a paint finish for trim. Use it for baseboards, window and door frames, stair railings and other architectural features. It can also be used on walls in low to medium traffic areas, as it can be easily cleaned so think living and dining rooms, and bedrooms.
'Eggshell paint has a higher sheen level than matte paint,' says James Greenwood, paint and wallpaper expert at Graham & Brown, 'making it better for baseboards and doors whereas matte has less sheen and is thus better for walls. If you were to use eggshell on walls then the finish would be too shiny whereas if matte paint were used on woodwork, it may not be durable enough so it is best to stick to their intended uses.'
Dominic Myland, CEO of Mylands, adds, 'Eggshell paints have a high sheen and durability, whereas matte paints are better at hiding imperfections on surfaces. We recommend matte paints for bedrooms and as living room paint finishes where the walls are exposed to less moisture, choosing a glossier eggshell finish for kitchens and as a paint finish for bathrooms, which are more prone to moisture, as well as children's rooms, which might need more regular cleaning.'
Wondering about eggshell vs satin, too? Satin paint has higher shine than eggshell.
Matte paint is the least reflective of all the paint finishes, so it's ideal for interior walls and as a paint finish for ceilings. If decorating a high traffic area such as the hallway or kitchen, look for a washable matte. Matte is also great for walls with surface blemishes or imperfections, as it hides them well and creates a smooth, uniform look. This is because it has a low-sheen and light-absorbing quality, which helps to reduce the visibility of any indentations.
Which is better: eggshell or matte paint?
While both eggshell and matte finishes are pretty durable, eggshell wins by a margin. This is why it's the better choice for skirtings, trims and frames. It's also washable with good stain resistance, too.
Can I use eggshell and matte paints for exteriors?
Eggshell can be used on the exterior of your home and is a popular choice for refreshing HardiePlank, stucco, horizontal wood and any exterior trims, doors and frames. Matte on the other hand is not recommended for outside application as it won't stand up to rain, snow, wind, sun, mildew or extremes in temperature.
Sign up to the Homes & Gardens newsletter
Decor Ideas. Project Inspiration. Expert Advice. Delivered to your inbox.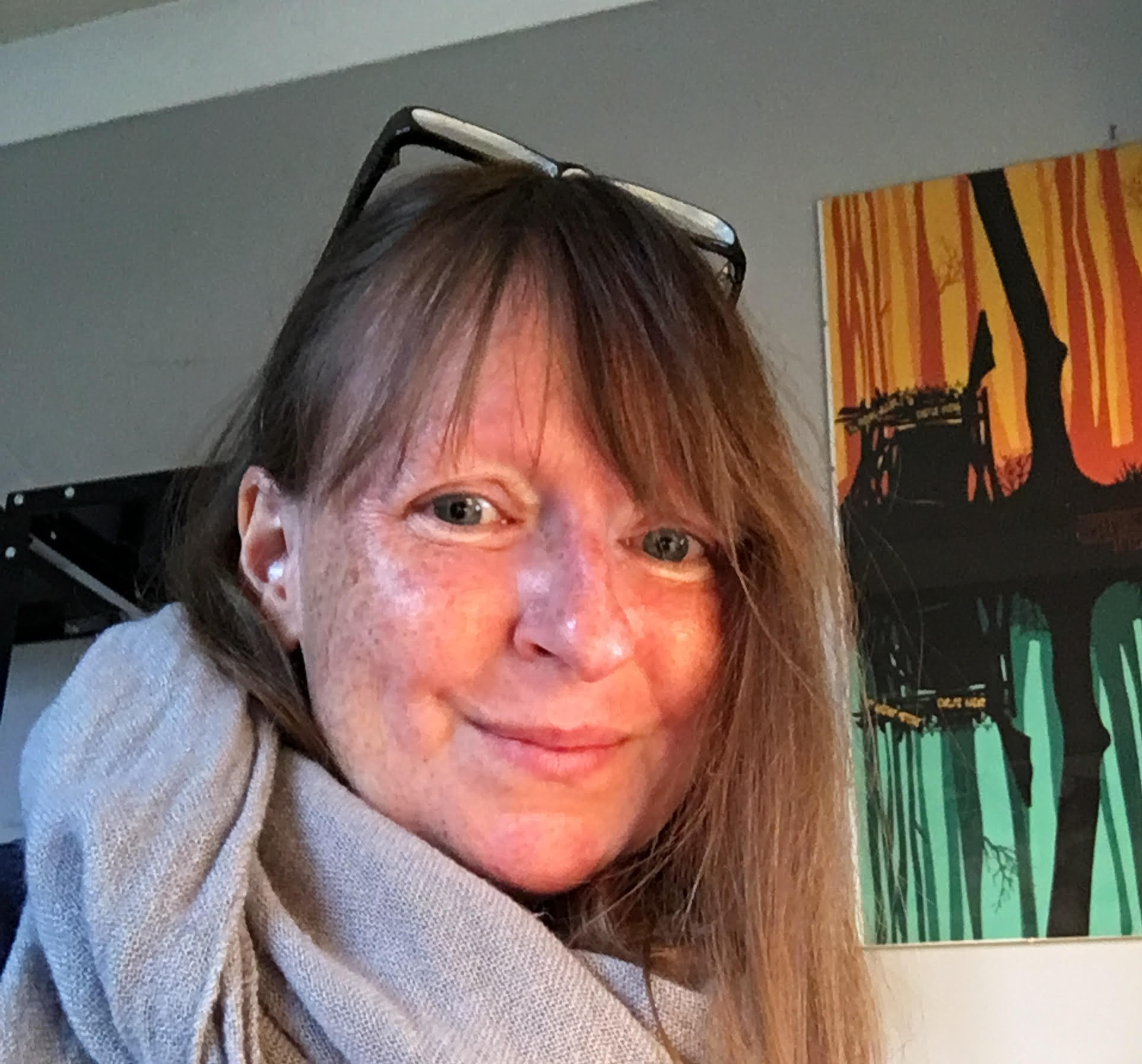 Hayley is an interiors journalist, content provider and copywriter with 26 years experience who has contributed to a wide range of consumer magazines, trade titles, newspapers, blogs and online content. Specialising in kitchens and bathrooms, she has twice won the CEDIA Award for Best Technology feature. Hayley writes for H&G about kitchens, bathrooms, cleaning, DIY and organizing.