Best pillows: 10 top options to sleep better – from feather pillows to memory foam pillows
Our pick of the best pillows will help you sleep well and free you from aches and pains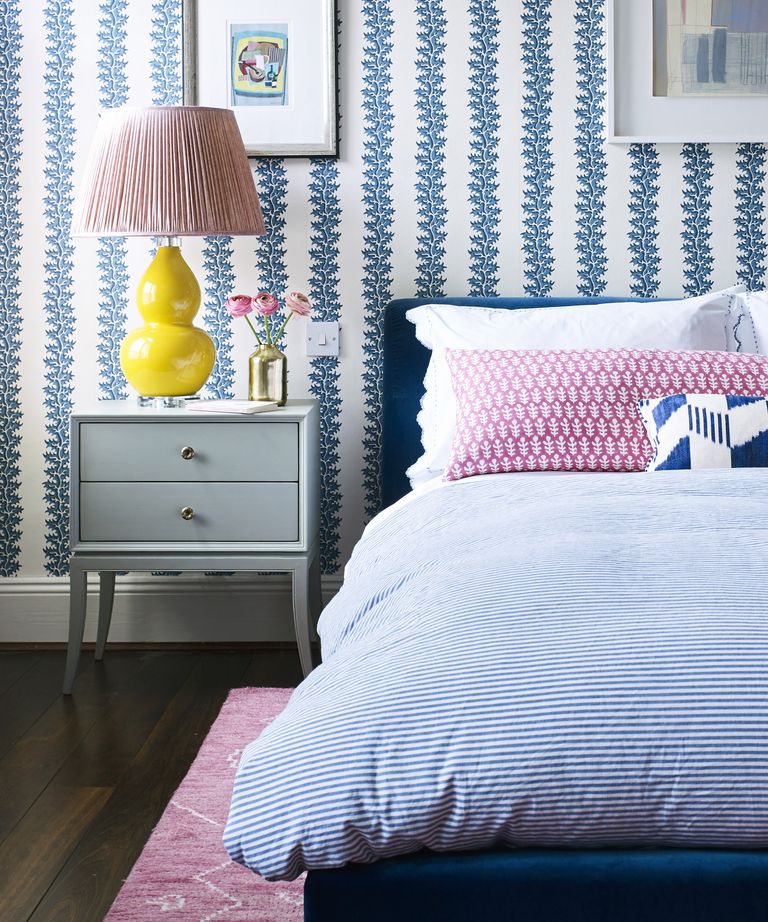 (Image credit: Future)
Resting your head on one (or two) of the best pillows can make a big difference to how you sleep, and how well you sleep. You may be finding that you're spending more time in bed with lockdown and the grey weather outside so you'll need a solution to the discomfort your head is experiencing, in more ways than one. Or perhaps you like to watch television in bed and need a pillow which doesn't require regularly fluffing to keep your body and (later) sleepy head propped up.
Either way, now we're into 2021 a fresh set of pillows could be just what you need to help settle you in to the year ahead. It could be high time you replace your pillows anyway because, according to sleep experts, we should replace our pillows every two to three years. And yet finding the best pillow for the perfect night's sleep is no mean feat.
There are many options to choose from with alternative fillings and varying degrees of firmness to suit every sleeper. You'll just need to make sure that your head and neck align when you're lying down. No matter your sleep style – side sleepers, back and stomach sleepers – you'll also need different levels of support to ensure that you're in the correct position for the entire eight hours of bedtime. Getting a pillow type with a filling which you are (knowingly) sensitive to could cause an irritable night's sleep so best to avoid those when shortlisting a selection and stick to what you know.
To help, we've researched and pulled together an edit of the best pillows to help you decide. We're also fortunate enough to be trying out some of the pillows so you know you're getting the best of the best. Keep scrolling to see what we have selected then, head over to our best mattress guide for some more top sleep buys.
Best pillows for 2021
1. Casper Original Pillow
Best pillow for all sleepers
Specifications
Dimensions: 50cm x 70cm or 50 x 90cm
Filling: Hollowfibre
Firmness: Medium
Cover type: 100% cotton
Reasons to buy
+Great for every sleep position +2-in-1 pillow design+Even distribution of fibres
Reasons to avoid
-May not be firm enough for some
A soft yet supportive down-alternative pillow with a breathable cotton cover for keeping your head cool at night, this Casper pillow has claimed our number one spot, and it's easy to see why…
The design encompasses not one but two pillows. It has an inner pillow to give you support for your head and neck. And the outer pillow is super-soft and fluffy, like a cloud. It'll also stay plump for longer thanks to the individually blown cluster of fibres, with the two inch gusset along the sides keeping them all evenly distributed.
All types of sleeper – side, back or front – can benefit from this choice because of the use of those two pillows. You'll be able to adjust the height of it whilst keeping cool thanks to the crisp cotton cover.
It's available in two sizes options - the standard 50cm x 70cm and the superking 50 x 90cm. One thing to note is if you go for the super king size and you have a single bed, the pillow will fit the width of your mattress so may not give you too much wriggle room.
2. Eve The Microfibre Pillow
Best pillow for neck pain
Specifications
Dimensions: 46cm x 67cm [designed to fit a 50cm x 75cm pillowcase]
Firmness: Soft
Filling: Hollowfibre and microfibre
Cover type: 100% cotton cover with 230 thread count
Reasons to buy
+14-night trial offer+Machine washable+Hypoallergenic
Reasons to avoid
-Synthetic filling-Unconventional dimensions
Designed with a subtle wedge shape, this pillow will suit back, side and front sleepers or those that wriggle around. Side sleepers will prefer the 'boxier' edge which offers good neck support, whereas the thinner tapered edge will suit those who snooze on their backs as it helps to align the spine.
The construction is made up of a hollowfibre centre for firmness surrounded by a softer microfibre – this pillow feels like a supportive cloud. To enable air flow there are breezy mesh side panels plus the 100% cotton cover will prevent sleepers from overheating.
Machine washable at 40 degrees makes it easy to care for and a regular clean will help keep bugs at bay.
To keep your pillow extra happy Eve suggest you shake and plump it every morning. They also offer a 3-year warranty so if your pillow fails within that time they will exchange it for a new one.
3. The White Company Hypo-Allergenic Soft & Light Breathable Pillow
Best pillow for allergy sufferers
Specifications
Dimensions: Standard 50cm x 75cm (20in x30in); Large Square 65cm x 65cm (26in x 26in); Super King 50cm x 90cm (20in x 36in)
Firmness: Available in soft or medium
Filling: Modal micro-fibre
Cover type: 200 thread count cotton
Reasons to buy
+Anti-allergy+Machine washable+Affordable
Reasons to avoid
-On the firmer side-Synthetic filling-No trial period
If you have ever had the privilege of flying Business Class with British Airways, you might recognize this pillow. Super soft with a lofty, down-like, micro-fibre filling, this bed-fellow is a best-seller from trusted brand, The White Company.
If you love the fluffy feel of feather but don't want to spend too much or have a lot of beds in your household to dress then this pillow is a winner. It's also hypoallergenic – a great option for kids beds, too.
Available in a soft or firm support, it should suit most sleeping styles – even if your shut-eye is sky high on a plane!
Front sleepers will prefer the softer option whilst back and side sleepers will need more support from the firmer filling – although be warned the firm option doesn't have much give.
The casing is made from a high thread-count cotton jacquard and the entire pillow can be bunged in the washing machine at 40 degrees.
4. Puredown Quilted Pillow
Best pillow with feather fillings
Specifications
Dimensions: Standard or kingsize
Filling: Grey goose: down 10%, feather 90%
Firmness: Soft-medium
Cover: Polyester
Reasons to buy
+Soft and sumptuous+Good value for money
Reasons to avoid
- If you sufferer from dust allergies
Already in a pair, this set of Puredown pillows have been filled with copious amounts of Grey Goose Down (10%) and Grey Goose feather (90%) for a soft yet supportive space for your head.
They offer good value for money since they come in a set of two. This means that you can either replace the pillows on your side of the bed, or think of your partner or guests. One thing to note is that the cover is not removable but you could wash these pillows on a cool wash when following the care instructions – just make sure they are thoroughly dried out before resting your head on them.
They're available in two sizes – standard or king size – which can be bought to suit the size of your bed, or your preferred sleeping arrangement.
5. Scooms Hungarian goose down pillow
Best feather pillow for allergy sufferers
Specifications
Dimensions: Standard – 50cm x 75cm/20 in x 30in or King Size – 50cm x 90cm/20 in x 36 in
Firmness: Medium support
Filling: Goose down and feather
Cover: 300-thread-count sateen cotton
Reasons to buy
+Quality, high thread-count casing+100% natural+Anti-allergy
Reasons to avoid
-A more expensive filling-Will need a daily plumping-No trial period available
Free from chemical nasties, new premium sleep brand, Scooms have thought of everything when creating their bedding. Light and fluffy their 'Perfect' pillow is super soft yet firm and supportive in all the right places.
The clever construction is made up of a firm core of natural Hungarian goose feather surrounded by an outer layer of soft Hungarian goose down that contours perfectly to your head and shoulders.
The feathers are ethically sourced and certified by Downafresh which guarantees the geese have been well treated and had a happy life – no barbaric live plucking!
Washed in thermal spring water, the pillow is hypoallergenic, too. Co-founder, Emily Attwood is allergic to dust mites so this was a priority when designing their bedding.
The casing is made up of a 300-thread count sateen cotton – this tight weave makes it dust mite proof and for peace of mind the pillow has been certified by the Nomite anti-allergen standard.
With a 12cm height you will only need one. It is malleable enough to shape it according to your needs so it should provide good support whatever your sleeping position.
6. Soak & Sleep Soft As Down Microfibre With Silk Pillows
Best budget pillow
Specifications
Dimensions: 50cm x 75cm/20in x 30in; 50cm x 90cm/20in x 36in; 65cm x 65cm/26in x 26in
Firmness: Soft/Medium or Medium/Firm
Filling: 90% microfibre and 10% Tussah Silk
Cover type : 200 thread count jacquard cotton
Reasons to buy
+Hypoallergenic+Two firmness levels +Moisture-wicking, cool cotton cover
Reasons to avoid
-No trial period-Needs regular plumping-The firm option might not be firm enough for some
With two firmness levels this fluffy find should suit any sleeping style. The soft/medium will appeal to front sleepers and the medium/firm will suit back and side sleepers.
The 10% silk filling adds a little luxury which for the price, is an unexpected quality touch – silk will help with breathability and keep you cool at night. The silk filling is combined with a microfibre which helps keeps the price down. This plump pillow is like sleeping on a cloud and as the name implies, it mimics the feel of down.
The microfibre is a very fine denier polyester fibre that creates a light and fluffy filling.
It is hypoallergenic which makes this pillow a great option for anyone who can't sleep on down or feather.
Easy to care for, they can be machine washed at 30 degrees and tumble-dried – for allergy sufferers, if you like your bedding extra clean, this is ideal.
7. The Wool Room Deluxe washable wool pillow
Best for children
Specifications
Dimensions: 48cm x 74cm (19 in x 30 in)
Firmness : Adjustable
Filling: 100% traceable and washable British wool
Cover type: 200 thread count organic cotton
Reasons to buy
+Machine washable+Fully recyclable and/or compostable+Temperature regulating
Reasons to avoid
-On the heavier side -Needs a good fluffing every morning-No trial period
Like Marmite or – more pertinently – memory foam, you will either love or hate a wool-filled pillow. But wool has a lot going for it and is fast becoming a popular option when it comes to bedding.
Wool is excellent at repelling dust-mites, will keep you warm in winter and cool in summer, and is natural and environmentally friendly. It's also a great choice for children thanks to it's temperature regulating properties. Nor will the pillow won't move around the bed as it is quite weighty.
What this best-seller also boasts is the adjustable filling. Stuffed inside the wool-quilted, organic cotton casing are clusters of wool balls. If you find the pillow is too lofty (too high), unzip the case and take out clumps of wool until it feels just right. You can safely stash the excess wool in the calico bag the pillow comes in. Equally, you can buy extra balls of wool to adjust its height and firmness.
Unlike other wool pillows this deluxe range (after extensive scientific research) can be machine washed on a delicate/wool cycle at 30 degrees. They recommend using a wool detergent and a low spin speed.
8. Simba The Hybrid Pillow
The best memory foam pillow for every type of sleeper
Specifications
Dimensions:: 50cm by 75cm (20 inches by 30inches)
Firmness:: Adjustable from low to firm
Filling:: Memory Foam Nanocubes and microfibre
Cover type:: 100% Cotton
Reasons to buy
+Innovative design+Temperature regulating+Machine washable outer cover
Reasons to avoid
-High price point-Not as supportive as some memory foam pillows-No trial offer
It may not be 100 per cent memory foam but this pillow really does tick a lot of boxes so many, in fact, you'll also see it featured on our best memory foam pillows buyer's guide. Simba would claim they have thought of everything and that the Hybrid pillow will suit every type of sleeper, thanks to its adjustable height, firmness and breathability. It is also vegan-friendly!
The construction is made up of different layers. The top layer is made from Simba's own space-inspired material – Stratos®. It is designed to help regulate your body temperature throughout the night. The technology is applied to a sustainably-sourced, soft cotton which absorbs, stores and releases heat as and when you need it.
The middle section is an inner pillow stuffed full of individual memory foam Nanocubes. You can simply unzip and remove handfuls of Nanocubes to tailor the pillow to your needs and store them in the drawstring bag provided. What this pillow also boasts is a stylishly designed, breathable mesh border to keep air flowing.
If your budget allows, this bespoke sleeping experience is a gentle introduction to memory foam and might just change your life.
9. Nanu The Perfect Pillow
Best pillow for all sleeping positions
Specifications
Dimensions: 48cm x 74cm (19in x 30in)
Firmness: Tailored to your needs
Filling: Polyester hollow fibre
Cover type: 100% cotton
Reasons to buy
+Seven night sleep guarantee+Allergen-free+Two-year quality guarantee+Made from recycled materials
Reasons to avoid
-Synthetic filling-Not sure how custom-made each pillow really is-Level of questions could be more thorough
Designed by you, this is the world's first personalised pillow brought to you by the revolutionary bedding company, Nanu.
When making the pillow, Nanu consider how you sleep (front, back or side) what level of firmness you prefer and ask for your height and weight. By answering these three simple questions online, a special algorithm will create the 'perfect' pillow for you which will be hand delivered to your door only a few days later.
The filling is made up of rolled clusters of polyester fibre, this synthetic filling is actually made from recycled plastic bottles (17 bottles per pillow) so you can rest assured you are doing your bit for the environment, too. If you like a fluffy pillow the filling acts a bit like down and will respond well to a bit of plumping.
If you are prone to overheating at night, the 100% cotton cover is super breathable and its hypoallergenic, too. Alternatively, you can order the Classic Nano Pillow without any customisation for just £25.
10. Gingerlily 100% Silk Filled Pillow
Best pillow for sensitive skin
Specifications
Dimensions: Standard 50cm x 75cm (20in x 30in); King 50cm x 90cm (20in x 36in); Square 65cm x 65cm (26in x 26in)
Firmness: Medium/Firm
Filling: 100% mulberry silk floss
Cover type: 100% mulberry silk ticking
Reasons to buy
+Great for the skin and hair+Temperature regulating+Hypoallergenic
Reasons to avoid
-The filling can get flat-Expensive-Not suitable for vegans
This isn't just a luxurious, silk pillow case. You're looking at a mulberry silk covered pillow filled with 100% mulberry silk floss.
Pure indulgence. Mulberry silk is the highest quality silk available and it is more breathable than cotton. It's a natural heat conductor, so will help to regulate your body temperature keeping you comfortable and dry all night long.
Naturally hypoallergenic, these pillows are ideal for anyone with sensitive skin, too. Silks soothing properties also help to prevent poor circulation, asthma, arthritis and night sweats
Silk has been recommended by dermatologists as an anti-aging tool for decades, it can improve skin and hair hydration, prevent fine lines, wrinkles, frizzy hair and split ends! They don't come cheap but nor does a high-end pot of anti-aging cream – perhaps, overtime, these pillows might just be a worthwhile investment.
They can be spot cleaned but a professional launder is recommended.
How do I choose the best pillow for me?
A good pillow should keep your head, neck and spine in neutral alignment. To support the head fully the pillow should be nicely tucked into your neck and shoulder.
According to The Sleep Council, a pillow that is too soft will cause your head to flop and a pillow that is too hard will cause neck pain and stiffness. Side sleepers will need more height whereas back and front sleepers will prefer a thinner, flatter design.
To choose the right one for you, think about how you sleep and in what position. There are pillows recommended for side, back, front and combination sleepers but there are also different fillings to choose from offering a variety of benefits.
For example, allergy sufferers might want to consider microfibre, silk or memory foam. Other important features to consider are the pillow height or loft, support and breathability.
This does, of course, mean that if you have a partner, you may each need entirely different pillows, so don't shop assuming that one size (and shape and filling) fits all.
Which pillow filling is best?
There are four main types of filling and prices can vary hugely from £10 for a synthetic filling to well over £200 for a 100% Canadian goose-down pillow. Here are the four main pillow types explained:
Down pillows
This premium pillow type is perfect for snuggling, mouldable and oh so soft. Officially, a down pillow has to be made up of at least 70% down feathers – down is fluffier and more delicate and they tend to form a cluster as opposed to a more rigid feather which has a quill that runs down the middle and sometimes pokes out of your pillowcase.
The feathers come from duck or geese – the latter is more expensive as the clusters formed on geese are larger and therefore softer. They will need regular plumping and may not suit side sleepers who need more height.
Other things to note: they're obviously not vegan, some people are allergic and you can experience pillow noise from some.
Polyester-pillows
This synthetic man-made filling is made from polyester. It is basically a plastic but woven into tiny soft and silky fibres. Premium designs can feel down-like whereas cheaper designs can flatten quickly and therefore don't have much of a lifespan.
If you're concerned about your plastic usage, there are more sustainable fillings out there but if you prefer to sleep on microfibre look for brands that only make their filling from recycled plastics.
This is also a good option for allergy sufferers as they tend to be naturally hypoallergenic, they also come in a range of heights and levels of firmness so should suit all types of sleepers.
Memory foam pillows
First invented in the 1960's by NASA scientists who were looking for ways to improve seat cushioning for astronauts and crash protection, memory foam can offer really good support for anyone suffering from back pain or joint problems. The foam moulds to the shape of your head, neck and shoulders and when the pressure is removed the pillow bounces back to its original shape so no flumping required.
They tend to be very firm and heavy and the height for most cannot be adjusted so they are best suited to side or back sleepers – if you wake up on your front you will find it very uncomfortable on your neck and lower back. On cheaper designs, the air flow isn't great so you might complain of overheating or prefer to sleep on a different filling during the warmer summer months.
Wool pillows
The new kid on the block, wool pillows are fast becoming a popular option for lovers of natural fillings but they are also great for small children and allergy sufferers, too.
So what's the big deal? This natural fibre can help regulate body temperature so will keep you warm in winter and cool in summer. It is hypoallergenic and it also keeps dust mites away. Studies also show that people who sleep on wool bedding have a lower heart rate and less sleep disturbance.
Wool is the most environmentally friendly bedding option with most brands helping to support British farming using only 100 per cent certified British wool. Once you try wool, you might not go back.
What pillows do five-star hotels use?
When you slide into a cloud-like, hotel bed, what is it that makes them so heavenly? The pillows they use will be mostly 100% goose down-filled or a down alternative if you specify a feather allergy.
They are always super fluffy, plumped to perfection and tend to be larger than standard size. Hotel beds always come with an abundance of pillows, too (plenty to prop you up for your morning coffee and paper) and they often use crisp, white Egyptian cotton bedlinen with a high thread count of at least 250.
What is the best pillow?
To recap... the best pillow you can buy is the Eve microfibre pillow because it tackles a problem close to our hearts: neck pain. It is subtly wedge-shaped so that it can be turned to suit your sleep position, but side sleepers in particular – who often suffer from neck pain the most – will enjoy the thicker end of the wedge. It's also breathable and washable, which is a bonus.
We also love The White Company's Hypo-Allergenic Soft & Light Breathable Pillow, which is soft to the point of cloud-like, with the fluffy feel of feathers, although the filling is actually micro-fibre. It feels incredibly luxurious.
You've reached the end of the page. Jump back up to the top ^