Best mattress topper for dorm beds 2023: certified for great sleep on campus
We've tried and tested the best mattress topper for dorm beds – so you can upgrade your dorm bed and get your well-needed rest this semester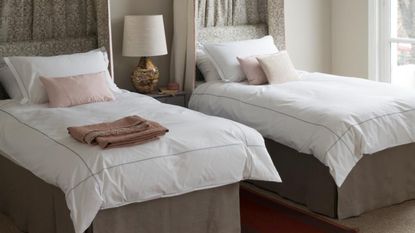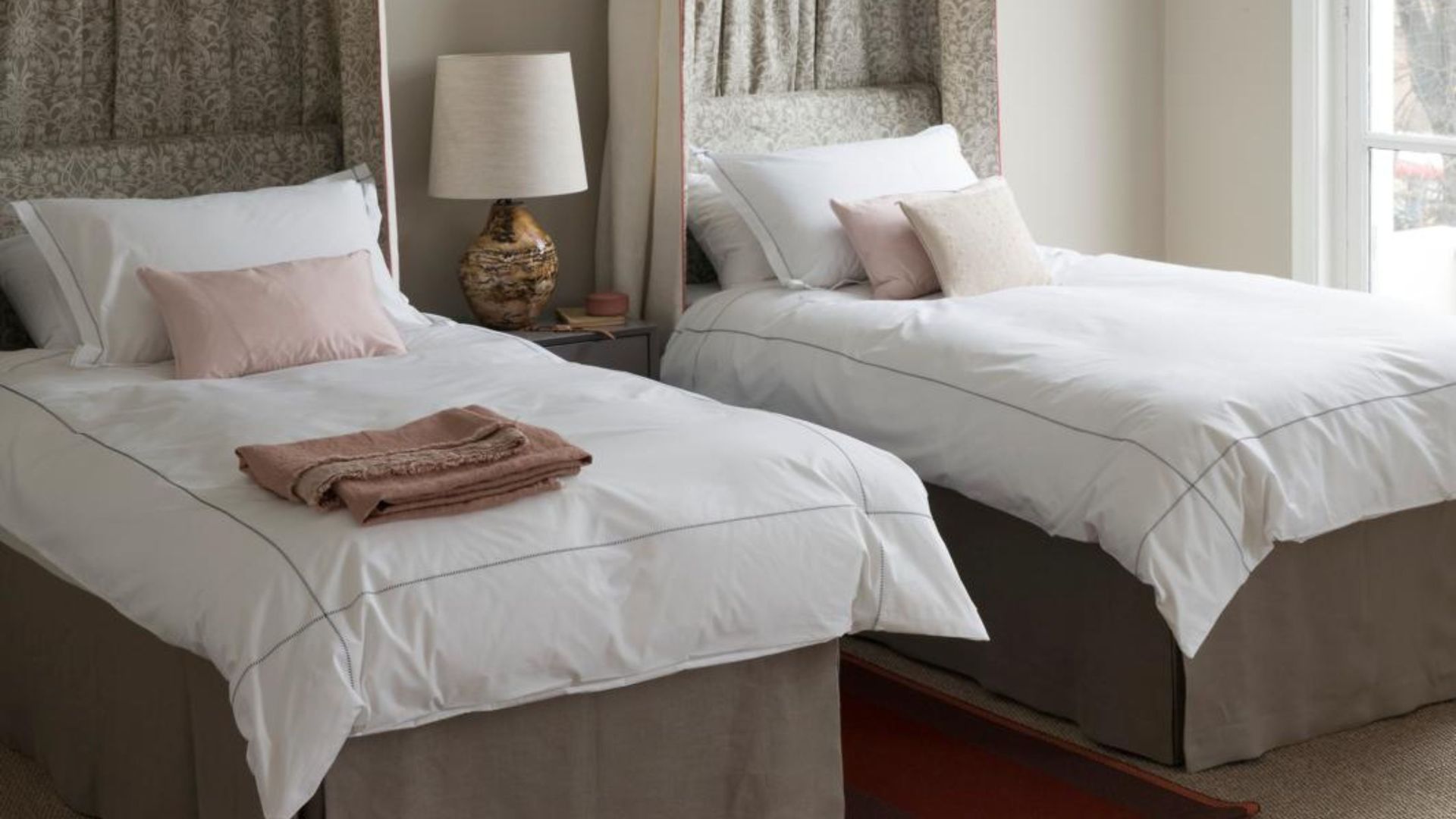 (Image credit: Future)
Sign up to the Homes & Gardens newsletter
Decor Ideas. Project Inspiration. Expert Advice. Delivered to your inbox.
Thank you for signing up to Homes & Gardens. You will receive a verification email shortly.
There was a problem. Please refresh the page and try again.
Getting a good bed at college is a rarity. The mattress provided in your dorm is probably basic, old, and uncomfortable. But buying a brand new mattress is likely beyond your student budget, and if it's not, it's usually banned by your school. That's where a mattress topper comes in. They're affordable, portable, and the perfect way to transform your sleep surface.
The best mattress topper for dorm beds will be cheap, comfortable, and provide some basic features for you to sleep better. They should offer an extra layer of support for a sagging bed, and be made of plush materials to make your spring-mattress more snug.
To help you find your student-sleep solution, we've tried and tested some of the best mattress toppers on the market. The toppers on the list have been chosen based on value for money, firmness rating, and whether they offer Twin and Twin XL sizes – since not all mattress brands offer toppers for single sleepers.
Best mattress toppers for college dorms 2023
You can trust Homes & Gardens. Our expert reviewers spend hours testing and comparing the latest products, helping you choose the best for you. Find out more about how we test.
When adding a mattress topper to your bed, don't forget that it will add height. If you're sleeping in bunks, you'll want to opt for a thinner mattress topper so that the room doesn't feel cramped. You'll also need to buy deeper bed sheets to accommodate the added depth.
Best mattress topper for dorm beds
Best mattress topper for dorm beds
Specifications
Type: Memory Foam
Firmness : Medium
Thickness: 4"
Sizes: Twin, Twin XL, Full, Queen, King, Cal King
Reasons to buy
+
Uses copper, which is known for cooling and anti-microbial properties
+
Washable cover
+
Affordable
Reasons to avoid
-
Straps struggle over thick mattresses
It might have an imperfect 4/5 stars, but the Viscosoft mattress topper is the best mattress topper to take to college. It's suitable for all sleepers, it offers a great balance of comfort and support with the added benefits of a cooling layer to let you rest comfortably.
Our reviewer Lauren says that it offers pressure-point relief when sleeping on your side, but it's also firm enough for sleeping on your stomach. There are two inches of ventilated memory foam to increase breathability and provide support. This combines with 2 inches of copper-infused memory foam to wick away heat from your body and keep you cool.
A great note for students is that the cover is washable, and the topper utilizes a breathable mesh anti-slip backing and elastic straps that conveniently connect it to the bed. It's also a relatively affordable mattress topper that will last you a long time.
Our ViscoSoft Active Cooling Memory Foam Mattress Topper review has more details.
Best firm mattress topper for dorm beds
2. Nolah mattress topper
Best firm mattress topper
Specifications
Type : Airfoam
Thickness : 2 inch
Firmness : Luxury firm
Sizes : Twin, Twin XL, Full, Queen, King, California King
Reasons to buy
+
Affordable
+
Pressure relief points to relieve neck, hip, and back pain
+
Excellent motion isolation
+
Very good edge support
Reasons to avoid
-
Short return period
-
Strong off-gassing smell
The Nolah mattress topper is the perfect solution for a sagging mattress. Most college mattresses will be pre-loved and probably softened over time. This firm mattress topper will improve comfort levels by offering the support your spine needs.
Our expert reviewer Jamie found that this mattress topper made her bed much more supportive. In fact, it solved her partner's back pain. Long hours studying or sitting at a desk can take a toll, so a firm but supportive topper like this can help your posture.
It's also quite a thin mattress topper, which is better for dorm rooms that need as much space as possible. The only downside of this topper is a short trial period of just 30 days and a very strong off-gassing smell that takes at least a day to dissipate – hopefully, your roommate won't mind.
Our Nolah mattress topper review has more details.
Best eco-friendly mattress topper for dorms
3. Earthfoam mattress topper
Best eco-friendly mattress topper
Specifications
Type : Specially developed earth foam
Thickness : 2 inches
Firmness : Firm
Sizes : Twin, Twin XL, Full, Queen, King, California King
Reasons to buy
+
Affordable
+
Made from eco-friendly fabrics
+
Firm for added support
+
Great edge support
Reasons to avoid
-
Too firm if you're needing softness
If you're like most young people (or buying for one) and are trying to better your future, then shopping sustainably is likely to be a high priority. Unfortunately, most mattress toppers are made from foam or materials that are likely to contain chemicals, and organic latex types are disproportionately expensive. The Earthfoam topper is one of the only eco-friendly toppers that won't break your bank account.
I'm currently testing this topper on top of my rental mattress, which in many ways resembles the type you'd be provided in your college dorm. It's a slim 2 inches, so it won't add an unnecessary amount of height, and while it is described as being on the firmer side, it has a softer surface for the best of both mattress topper worlds.
Covered in GOTS-certified organic wool and cotton is a tick in the eco box, but does mean it's spot clean only. Just add one of the best mattress protectors and you can prolong laundry day even longer.
My test of the Earthfoam is ongoing; these are my initial thoughts
How we test mattress toppers
Homes & Gardens' mattress review process is editorially independent and not influenced by any third parties. Our expert mattress testers sleep on each rated mattress topper for at least a month, if not several, and in some cases more than a year.
All of the mattress toppers on this best list with rankings have been personally reviewed by members of our team, who take into account value for the money, construction, comfort, support, and accuracy of any special features. When it comes to testing the toppers in terms of suitability for dorm rooms, we've paid special attention to cost and comfortability. Students understandably have small budgets but won't want to compromise on support.
For more insight into our hands-on review process, refer to our Homes & Gardens review guidelines.
Meet the team
Louise is our dedicated Sleep Editor, covering mattresses, mattress toppers, pillows, bedding, and anything else you need for a good night's sleep. She has plenty of experience in the industry. She previously covered on mattress reviews and news for Real Homes, as well as a stint on the other side of the aisle as a PR representative for a mattress company.
Lauren is a freelance journalist based in the Pacific Northwest. She often covers topics and products related to sleep or home appliances. She's serious about getting eight hours of sleep each night and will nap every day if time allows. Besides sleeping and writing, Lauren enjoys rock climbing and traveling to places no one has ever heard of.
Jamie Davis Smith is a product reviewer who's been testing all types of bedding and sleep products for over ten years. As a working mother of four, Jamie values a good night's sleep above all else.
She tried the Nolah Luxury Firm mattress topper version of the mattress topper, though the topper also comes in a Plush version, which shares many features of the firmer version she tested.
How to choose a mattress topper for your dorm room
Size: It sounds obvious but you should make sure your mattress topper matches the size of your mattress. If you're yet to move to college and are buying a topper as part of your back-to-school checklist, then it's worth getting in touch with your school to find out the size of your bed. Most college beds will be a Twin or Twin XL, depending on the size of your room and how many you're saving. Not all mattress toppers are available in these single sizes, so you should check if you can buy the right size in stock.
Budget: As a student, it's likely you're working with a small budget. As the mattress world is, toppers can be expensive, especially from some of the top-rated brands like Saatva or Plushbeds. Yes, you can get some cheap toppers from Amazon, but they're unlikely to transform an uncomfortable bed if you're paying below $100. You should look at spending around $200-300 for a middle-of-the-range mattress topper.
Firmness: Most college beds are likely to be old and sagging, which means they're lacking in support. If your bed is dipping or you can feel the springs as you sleep, you should look to add firmness. A mattress topper made of high-density foam will be best for support and comfort, and if given the option, we recommend choosing a firm or even extra firm option.
FAQs
How thick should a mattress topper be for college?
A mattress topper's thickness isn't always an indication of how well it will change your sleep surface. A mattress topper of at least two inches will offer enough support and softness to help you get to sleep better. When it comes to buying a topper for your dorm, you won't want anything too thick either – especially if your room has bunk or day beds. College dorms tend to have low ceilings and not a lot of room, adding a huge mattress topper will only make the space feel smaller, but you'll have to buy deep fitted sheets too. Thinner mattress toppers are also easier to store and transport when you're in between accommodations, or taking it from home to university.
What size mattress topper should I get for my dorm?
The majority of dorm room beds will be Twin XL size, so a mattress topper of the same measurements is best. It would be a good idea to confirm the size of your college mattress before you buy any bedding, as it will also dictate the size of bed sheets, comforters, and quilts you have too. Most bedding brands will offer Twin XL sizing. In case the one you want isn't stocked in the right size, we'd suggest shopping for a different topper altogether. There's no point investing in your sleep if your mattress topper is sliding and not feeling secure at night.
---
There are many ways to make your college dorm more comfortable. As well we literally upping comfort levels with a mattress topper, choosing some affordable bed sheets that suit your style will make your room feel more you, and promote better sleep.
Sign up to the Homes & Gardens newsletter
Decor Ideas. Project Inspiration. Expert Advice. Delivered to your inbox.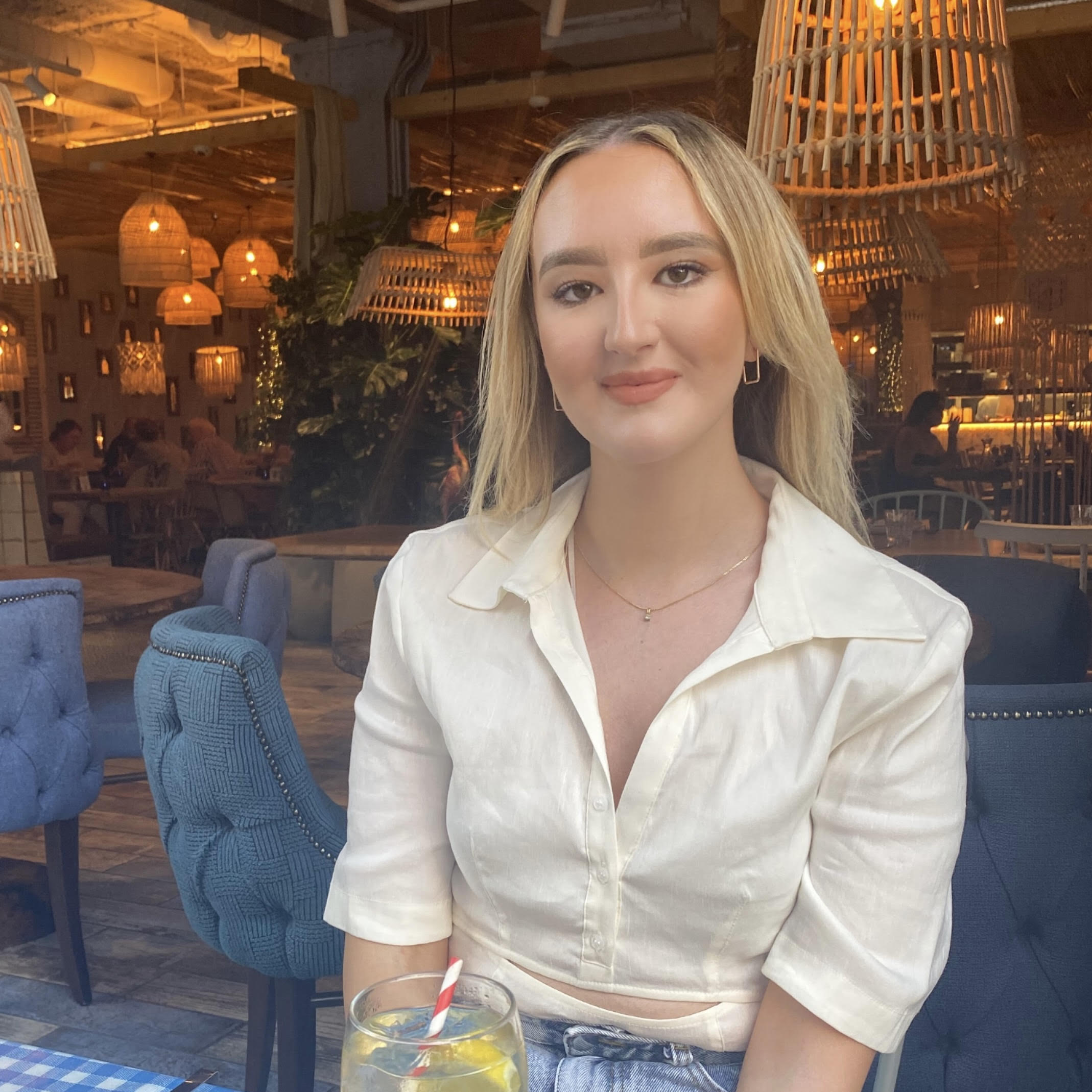 Louise is your eCommerce Editor and sleep specialist to help you wind down well. A connoisseur of the mattress world, Louise previously covered sleep and wellness (as well as the occasional organizational buy) at Real Homes, and has tried, tested, and reviewed some of the buys for your bedroom. With an MA in International Journalism and PR experience, Louise brings bags of bedding expertise and enjoys nothing more than helping readers find solutions and products that best suit their sleep needs.