Cyber Week mattress sales: the best time of year to snag a mattress deal
We've tracked the cyber week mattress sales 2022 at top brands like Avocado, Casper, Nectar, Tempur-Pedic and more to bring you the best deals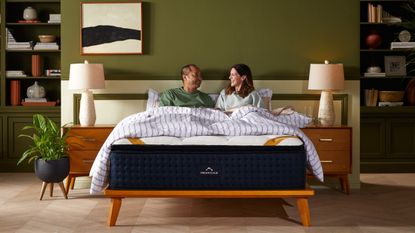 (Image credit: Dreamcloud)
Cyber Week mattress sales are still going strong, and it's the perfect opportunity to save on a new mattress, with some of the deepest discounts of the year.
Not only are you likely to get a great deal in the next few days, but we have picked out the best mattresses at the best prices for you.
As a team, we have tried and tested many of the most popular mattresses on sale, so can offer real insight into guiding you through this process.
With our expert guidance, lengthy mattress trials, and the promise of a great deal, you're in a great position to find something that matches your needs.
Cyber week mattress sales with the biggest discounts
We track mattress sales all year long, and these Cyber Monday mattress deals are the absolute best savings we've seen this year. We promise.
Best Cyber Week mattress deals
Cyber Week Mattress Sales
Listed in alphabetical order.
Black Friday or Cyber Monday for best mattress deals?
As a mattress expert I can tell you honestly that there are good mattress sale deals to be had year round, but that Black Friday and Cyber Monday are the two days when you will see the biggest discounts. A Sunday morning is a typical time that mattress sales get the most clicks from us consumers, so you often see great deals on a Sunday. For this reason, you'll often also get the best mattress discounts on Cyber Monday, though Black Friday is still a great time to snap up a bargain if you've found the mattress you want at the right price.
When's best time of year to buy mattresses?
The best time of year to buy mattresses is in winter, early spring and holiday weekends. The biggest of these holiday weekends for mattress sale deals is Black Friday through to Cyber Monday, when you will often see the lowest prices all year round for mattresses as manufacturers try to clear their stock to make way for new in the New Year.