Best mattress for a guest room: tested beds for guaranteed comfort, without the cost
Be the best host ever by having a comfortable mattress in your guest room – these tried and tested beds are sure to keep visitors comfortable all night long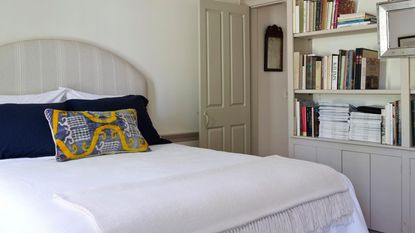 (Image credit: Future)
Sign up to the Homes & Gardens newsletter
Decor Ideas. Project Inspiration. Expert Advice. Delivered to your inbox.
Thank you for signing up to Homes & Gardens. You will receive a verification email shortly.
There was a problem. Please refresh the page and try again.
Nothing beats your own bed. Whether you're staying with a friend or visiting a relative, it's hard to get a great night's sleep on a mattress you're not used to. Guest beds are usually uncomfortable, and are likely to be an old mattress that used to be in the main bedroom before being upgraded.
When it's your turn to host, make sure your guests feel welcome with a comfortable bed. Sleeping well on the right mattress could change their whole experience of staying with you. One of the best mattresses for guest rooms should be suitable for all sleep styles, and offer some basic features to help with common sleep needs. However, living up to these criteria can be expensive.
Thankfully, there are lots of great value mattresses from top-rated brands like Nectar, Emma, and Helix that you won't have to blow your savings on. We've tried, tested, and reviewed a wide range of mattress, and these are the ones with the best balance of performance, comfort, and cost, and making the five beds best for your spare room. They all feature in our best mattress guide too, so you can guarantee your guest room gives visitors a great night's sleep.
Best mattress for guest room
Best mattress for guest room
Specifications
Sizes: twin, twin XL, full, queen, king, California king, Split King
Depth: 12"
Type: Memory foam
Comfort: Medium-firm to firm
Sleep trial: 1 year
Warranty: Lifetime
RRP: $499-$1,338
Reasons to buy
+
Supportive
+
All sizes available
+
A breathable outer layer keeps it cool
+
Great price point
Reasons to avoid
-
Edge support could be better
The Nectar mattress offers great support and comfort for an equally great cost. You get everything and more you'd want from a mattress, without having to overspend or struggle to get it home, since it's conveniently delivered in a box.
Our tester Casey found the mattress to be very responsive and supportive as it kept her in a neutral position all night long. There's a gel layer amongst five foam layers, all wrapped in a breathable cover. It's anecdotal, so take it with a grain of salt, but she suffers from Fibromyalgia and this mattress reduced her usual pain. For elderly relatives or friends that suffer from aches and pains, it'll certainly help them sleep well. It had virtually zero motion transfer too, so it's great for couples staying the night.
It is on the firmer side, but a harder mattress is known to suit more sleep styles than a softer one, since most people prefer the feeling of sleeping on top of a mattress, rather than in it.
Casey's Nectar Memory foam mattress review goes into more detail.
Best mattress in a box for guest room
Best box mattress for guest room
Specifications
Sizes: Twin, Twin XL, Full, Queen, King, Cal King
Depth: 10"
Type: Memory foam
Comfort: Medium-firm
Sleep Trial: 100 nights
Warranty: 10 years
RRP: $699–$1,599
Reasons to buy
+
Comes in a convenient delivery box
+
Suitable for multiple sleep positions
+
Soft and supportive to help with back pain
Reasons to avoid
-
Maybe a bit warm for hot sleepers
-
Too soft for plus-size sleepers or those who prefer something firmer
A good guest bed should be convenient. A bed you're not going to be sleeping on yourself isn't worth the hassle of lugging into the house or hiring movers to carry. The Emma mattress is our best box mattress. It's affordable, comfortable, and delivered straight to your door.
Our tester Chiana was instantly impressed when trying out this mattress, as she found it to be much firmer and more supportive than most memory foam box mattresses that can be soft to the point that you 'sink in'. She said it was springy, responsive, and had great edge support – you wouldn't want your guests sitting on the edge of the bed to feel unstable.
For its price (you can almost always find the Emma mattress on sale for around $699) it has good performance. Combined with a 100-night sleep trial and a 10-year warranty, it's excellent value. The only issue keeping it from #1 is that it sleeps a little hot - If your guests are hot sleepers, you may want to put on a cooling topper or some bamboo bed sheets since the mattress is known to sleep a little hot.
Chiana's full Emma Original Mattress review has all the detail.
Best budget mattress for guest room
Best budget mattress for guest room
Specifications
Sizes: Twin, twin XL, full, queen, king, Cal king
Depth : 10"
Type : Memory foam
Comfort : Medium
Sleep trial : 180 nights
Warranty :
RRP: :
Reasons to buy
+
Super affordable
+
Fuss-free for good sleep
+
Great for all kinds of sleepers
+
Great motion isolation
Reasons to avoid
-
Not the best edge support
It would be unnecessary to spend a lot of money on a mattress that isn't going to be slept in every night – especially if you rarely have guests. The Siena mattress is the cheapest mattress you can buy before quality nosedives, and it ticks most boxes for better sleep.
It retails at $699 but it's usually on sale below the $299 price mark, which is impressive, and comes delivered in a convenient box. With good ratings and positive feedback from individuals with different sleep styles, it seems a great all-round bed you can't go wrong with. Our reviewer found that motion isolation was particularly noteworthy, which is good news for guests sharing a bed. There are five layers of foam for comfort and support.
It's not the firmest of beds and the edge support isn't amazing, so side sleepers might be a little uncomfortable. To be fair, that's quite common for memory foam mattresses, especially at this price point.
There's more detail in Tonya's full Siena Mattress review.
Best value for money guest mattress
Best value mattress for guest bed
Specifications
Size: Twin, Twin XL, Full, Queen, King, Cal King
Depth: 14"
Type: Hybrid
Comfort: Medium (6.5)
Sleep Trial: 1 year
Warranty: Lifetime
RRP: $599-$1,299
Reasons to buy
+
Memory foam cradles the body
+
Coils provide support and airflow
+
Superior edge support
+
Luxurious quality, great cost
Reasons to avoid
-
Motion isolation could be better
-
Don't expect a super plush mattress, despite the depth
Most people prefer hybrid mattresses, and it has been hailed as the best mattress material type, but they can be expensive. For a relatively affordable price, the DreamCloud hybrid mattress will give your guests some hotel-quality sleep.
It's a luxurious 14 inches thick, with a cashmere topper cover that stays cozy and cool, quilted memory foam, and a cooling gel layer that combines with coils for customized support. Perfect for pressure relief, cooling, and overall comfort, the Dreamcloud has all the features to cater to almost everyone's sleep needs. Our tester Camyrn found it well suited to both her and her husband, who have drastically different sleep patterns. She said it offered great pressure relief perfect for side sleepers as well as support for back and stomach sleepers.
Despite the depth, it is a firm mattress, and the motion isolation wasn't amazing. So while it's well suited to different sleep styles, couples might be woken up if their partners are particularly restless.
Camryn's DreamCloud Luxury Hybrid Review goes into more detail.
Best mattress for all sleep styles
Best mattress for all sleep positions
Specifications
Sizes: Twin, Twin XL, Full, Queen, King, Cal King
Depth: 11.5"
Type: Hybrid
Comfort: Medium-Firm
Sleep Trial: 100 days
Warranty: 10 years
RRP: $749 - $1399
Reasons to buy
+
Great for couples with different firmness preferences
+
Pressure relief points can help relieve neck, hip, and back pain
+
Good for all sleep styles
Reasons to avoid
-
Edge support is poor
-
Motion isolation could be better
-
Poor complimentary pillows
Everyone sleeps differently, be it on your side, back, stomach, or a combination of all three. The Helix Midnight is great for suiting all sleep positions thanks to its perfect balance between firmness and feel. This makes it a great guest bed, all your visitors will find comfortable.
Both our reviewer Jamie and her partner found they both slept well despite having different sleep needs. Jamie prefers a firmer feel and doesn't like to sink in, whereas her partner is partial to a 'softer mattress' that might ease his back pain. The Helix Midnight kept both sides of the bed happy thanks to the hybrid combination of coils and memory foam.
Motion isolation and edge support aren't amazing, but since this mattress isn't overly expensive, it could be worth the sacrifice for a great mattress that will please everyone. It also comes with two complimentary Dream Pillows, which is great if you're setting up your guest room from scratch. While Jamie didn't think they were that great, we're sure they'd do just fine for guests to sleep on once in a while.
Jamie's full Helix Midnight Mattress review covers all the detail.
How we tested these mattresses
Our mattress reviews are based on the first-hand experience of using these products at home. Testers sleep on each featured mattress for at least a month and will often return to their reviews months later to keep you up-to-date with how a mattress fares in the long term.
There's more detail in our explainer of how we test mattresses, and for more general insight into our hands-on review process, refer to our how we test review guidelines.
All of the mattresses on this best beds for guest room list with rankings have been personally reviewed by members of our team, who take into account value for the money, construction, comfort, and support, with various tests to consider factors like edge support, and motion transfer, and spinal alignment. There's been special attention paid to cost, convenience, and how well they suit all sleep styles. These five mattresses will ensure side, back and stomach sleepers are comfortable, as well as offer additional features like breathability for all-year-round use, great motion isolation for bed sharers, and durability to ensure the bed lasts longer than just a few years.
You can meet our team of expert testers below:
Louise is our dedicated Sleep Editor, covering mattresses, mattress toppers, pillows, bedding, and anything else you need for a good night's sleep. She has plenty of experience in the industry. She previously covered on mattress reviews and news for Real Homes, as well as a stint on the other side of the aisle as a PR representative for a mattress company.
Tested by
Tested by
Camryn Rabideau
Camryn Rabideau is a freelance writer and product reviewer specializing in home, kitchen, and pet products. In her five years as a product tester, she's tested hundreds of items firsthand, and her work appears in publications such as Forbes, USA Today, The Spruce, Food52, and more. Camryn does her product testing from her small homestead in beautiful Rhode Island.
Tonya Pendleton is a multimedia journalist with a two-decade history in news, sports, lifestyle, and entertainment reporting. She's written for Essence, Ebony, BET.com, The Source, XXL, Jordan Magazine, the Philadelphia Daily News, The Washington Post and more, and has been reviewing mattresses for various publications for over six years.
Tested by
Tested by
Jamie Davis Smith
Jamie Davis Smith is a writer, attorney, and product reviewer with more than ten years of experience. She has tested hundreds of items first-hand, sometimes with the help of her four children. As a working mother of four, Jamie values a good night's sleep above all else.
Her review of the Helix Midnight Mattress is based on her first-hand experience, as she and her partner slept on the mattress for just under a month before writing her review.
Tested by
Chiana is our Junior Writer, and spends most of her time producing content for the Solved section of the website. She helps readers get the most out of their homes through clever decluttering, cleaning, and tidying tips. She reviewed the Emma Original mattress for this guide.
How to choose a mattress for your guest room
Choosing a mattress for your guest room can be a little more difficult than buying a bed for yourself, as it has to cater to more than just one, or two individuals. A good guest bed should suit all sleep styles and be relatively affordable. These are the two key things to consider when searching for a spare room mattress:
Firmness: No person sleeps the same, so a mattress that will generally suit those who sleep on their back, side, front, or a combination is best. Avoid mattresses that are best for front sleepers, for example, as they're likely to be extremely firm to keep the spine from curving and sinking into the mattress. A medium-firm mattress will generally offer a great balance between softness and support to keep all sleep types ache-free.
Price: Unless you have floods of cash to invest in a new mattress, it's not wise to spend a lot on a mattress for your guest room. Since they aren't slept in every night the mattress will take longer to break in and will therefore last longer. It's also simply unnecessary to spend on a high-tech, luxury mattress that won't get used. More expensive models will usually offer specialist features for particular sleep needs, it's not worth spending on an amazing cooling mattress when not all of your guests are hot sleepers.
FAQs
Should a guest room have a full or queen bed?
If you're yet to buy a bed frame and can't decide which size bed to buy for your guest room, you should think about size, and what else you might use your spare room for.
Generally, full beds are the ideal size as they will fit in smaller bedrooms that have enough room for a bed bigger than a twin. Experts suggest that full beds are best in rooms that measure 10 ft x 12 ft, any bigger and a queen-size bed may be better.
If you want to double up your guest room as a home office or living space, it's certainly okay to consider a twin bed or even a sleeper sofa.
Is memory foam good for a guest bed?
Memory foam does tend to be a love-it-or-hate-it mattress type. If you're used to the feeling it's fine, but for those who are yet to try memory foam it can take a little getting used to. That being said it is adaptable and supportive, and thanks to its low cost and convenience of being able to be delivered in a box, it's becoming one of the most popular mattress types on the market.
As Victoria Cedeno, Brand Specialist at Zinus further explains, 'Memory foam is designed to contour to individual body types and is, therefore, a great choice for guest rooms. With its ability to alleviate pressure points and contribute to proper spinal alignment, memory foam is extremely versatile and will ensure a good night's sleep for most.'
---
Being a great host and making your guests feel comfortable doesn't have to involve investing in a brand-new bed. If you're on a budget, you could add a mattress topper to your current guest bed to improve comfort levels, and prolong its life. Or if you'd prefer to purchase something you'll get your use out of, one of the best sleeper sofas can turn a home office or living space into a guest room when you have visitors come and stay.
Sign up to the Homes & Gardens newsletter
Decor Ideas. Project Inspiration. Expert Advice. Delivered to your inbox.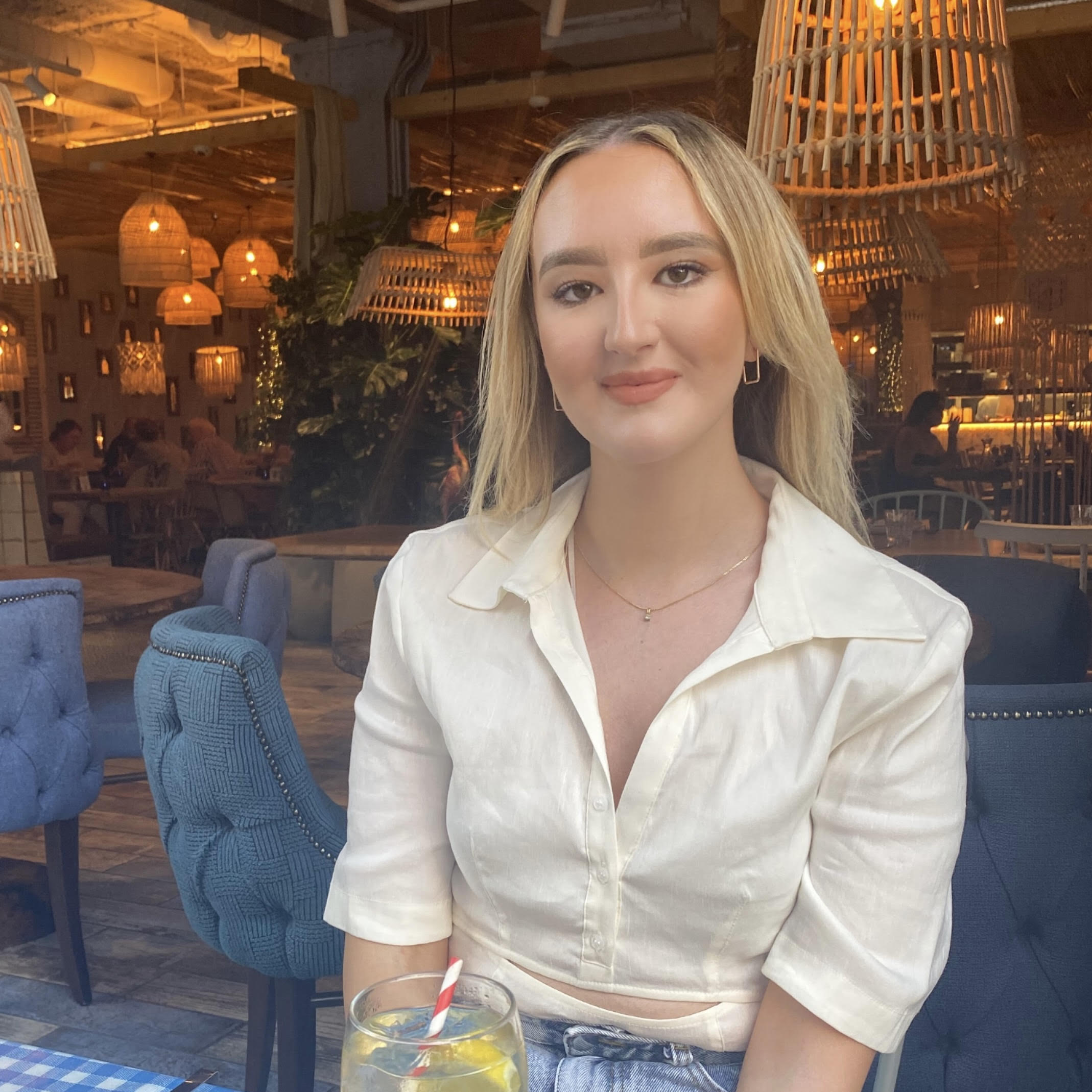 Louise is your eCommerce Editor and sleep specialist to help you wind down well. A connoisseur of the mattress world, Louise previously covered sleep and wellness (as well as the occasional organizational buy) at Real Homes, and has tried, tested, and reviewed some of the buys for your bedroom. With an MA in International Journalism and PR experience, Louise brings bags of bedding expertise and enjoys nothing more than helping readers find solutions and products that best suit their sleep needs.