Siena mattress review: comfort without the cost
The Siena mattress is a reasonably-priced all-foam mattress that provides a soft and supportive base for a restful night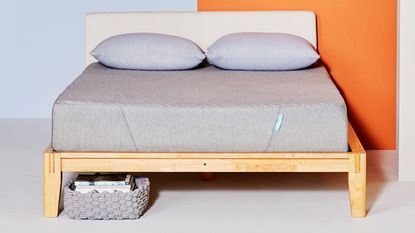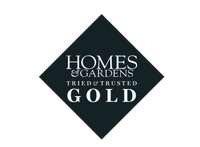 (Image credit: Siena )
The Siena mattress is a good-quality entry into memory foam mattresses that won't break the budget, especially if you can purchase it on sale. It's particularly good for side sleepers and for those sleeping with a partner who doesn't want to be jostled or awakened by movement
Reasons to buy
+

Budget-friendly price

+

Great support for stomach sleepers

+

Low motion transfer

+

Removable mattress cover
Reasons to avoid
-

Too firm for side sleepers

-

Sleeps warmer

-

Poor edge support
The convenience and cost of memory foam mattresses have led to explosive growth in their popularity, but with this has come a range of choices. There are more than a few types of memory foam mattresses, including dense foam options, those with multiple layers, and beds with additional cooling features. The variation in price can differ from being one of the cheapest mattress types on the market to more expensive high-tech options.
The Siena mattress is a budget entry into the memory foam spectrum brought to you by Resident Home, which also produces Nectar models. Where Nectar is known for producing great value memory foam mattresses that offer support and comfort, we'll see how this budget alternative compares.
Over the better part of the month, I evaluated the mattress for overall comfort, motion transfer, and edge support, and put it to the test to see how it ranks as an affordable best mattress. For an under $500 mattress, I have to say it's a solid contender amongst the memory foam mattress masses.
Who will the Siena mattress suit?
Budget buyers: While I was reviewing this mattress, Siena was in the midst of a seasonal sale that dropped prices on all sizes by $300. Resident Home seems to periodically offer sales specials on all their mattresses so if you're in the market for a new one, but don't have a huge budget, this one is one of the cheapest mattresses on the market. The company's regular pricing begins at $499 for a twin.
Couples: The Siena has limited motion transfer, which makes it ideal for couples. With low-motion transfer, you won't feel your partner, or your pet move while you sleep.
Side sleepers: Firm mattresses are better suited to stomach sleepers, where any sinking could disrupt spinal alignment. The Siena mattress is medium-firm, but most describe it as feeling softer. So unless you like a plush bed, it's not recommended for stomach or back sleepers who need something firmer to support spinal alignment.
Siena mattress specifications
Type: Memory foam
Firmness: Medium
Construction materials: High-grade foam, gel memory foam, poly-foam base and
Sizes: Twin, Twin XL, Full, Queen, King, Cal King
Height: 10"
RRP: $499–799
Warranty:10 years
Unboxing and assembly
The Siena mattress, arrived approximately 2-3 days after I ordered it, which is quite impressive for a mattress delivery. My home has two sets of steps, and it was waiting at the top when I came home, in a box seemingly undisturbed by shipping.
It is possible to be able to push the mattress up a flight of stairs in its sausage-casing-like plastic wrapping, the full-size weighs 59 pounds so I couldn't lift it by myself. I had a friend carry it upstairs in the box, which he did easily. The packaging included a plastic cutting tool, which was no match for the layers of shrink-wrapped plastic the mattress was encased in. I cut it off slowly and carefully, making sure not to cut the cover.
Once unrolled, and with the plastic off, I was able to push the mattress onto my bed and position it onto the frame. It started expanding almost immediately. I left it for hours and continued through my workday, and by the time I was ready for bed, it seemed as though it had reached its full size, though the guide says it may take 24 hours to fully expand. There were no unpleasant off-gassing odors and that was straight out of the packaging.
What is the Siena mattress like to sleep on?
This is the first memory foam mattress I've ever had that required no breaking-in. I slept soundly the first night and for most nights ever since. The mattress I'd been sleeping on for the last seven years felt like it had sunken over time and didn't feel as firm or as supportive as my back would have liked. I used to get out of bed wondering if all the necessary muscles I needed to stand were going to allow me to get up, but with the Siena, by comparison, I felt as though I almost bounded out of bed to begin my morning routine.
As a back sleeper, both going to sleep and waking up on my back was comfortable and when I could sleep in or had time to lie in bed and watch TV or scroll through social media on my phone, I was able to do so comfortably.
Comfort and firmness
I had my neighbor come over for a second test. When she laid down on the bed, she barely displaced the mattress nor did an 8-pound medicine ball that when placed on the mattress barely made a dent. I'm on the full-figure side and felt very little depression when lying down in various positions. Instead of sinking into the memory foam, it felt more like it rose up to meet me, easily supporting my weight. The mattress is listed at a 6.5 out of 10 firmness rating and I'd say that's accurate. Though lots of reviewers say they wish it was firmer.

Cooling and breathability
I'm a hot sleeper but also have to sleep with sheets and blankets tucked around me. I've had memory foam mattresses that hardened in extreme cold and felt mushy and hot in warm weather. The Siena is not specifically billed as a cooling mattress but boasts a gel memory foam layer that wicks away excess heat. Although I did not test it in the summer months, the mattress seemed to keep my temperature regulated as outside temperatures ranged from 20-65 degrees during my time using it. As is with memory foam, it is possible it could sleep hot during a heatwave. I'll update my verdict when the warm weather comes.
Motion Transfer
I put both a carafe filled with water and a glass half-filled with water on the surface of the mattress and had my friend jump on the bed. While the glass wobbled but maintained its position for most of the jumping, the carafe ultimately did fall over. When we laid on the bed together, one of us getting up or moving didn't unduly disturb the other. Of course, if you sleep all night with a partner, depending on your respective weights or nighttime restlessness, you may experience more or less transfer. But we both believe the disturbance would be minimal due to the mattress' firmness. Though my cat jumps on my bed every morning and night for feeding reminders and cuddles, she's under 20 pounds and smaller than most adult cats, so not much motion transfer there.
Edge Support
I haven't personally experienced a memory foam mattress yet with great edge control except for top-of-the-line ones I've briefly tried sitting on at mattress stores. The Siena does not boast of superior edge control and doesn't provide it. I'd say it's average at best. When sitting on the bed to put on lotion or socks or get dressed at the bed's edge, I always felt the need to scoot back some in case I slide off. I'd say the Siena is as expected when it comes to edge support and memory foam mattresses.
Construction and design
The Siena is constructed from five layers of memory foam that includes both an upper and lower cover. The upper cover is made of a cooling poly-blend with polyethylene, a common plastic used in various household goods and products including toys, housewares, and trash bags.
The three layers between the covers start with a pressure-relieving memory foam that adjusts to your body type and size. The second layer is a body-supporting layer with a ripple design that allows the mattress to 'breathe' and the third layer is five and a half inches of foundational foam that give the rest of the memory foam a solid base of support.
Siena recommends that the mattress be spot cleaned only, so the cover being breathable and in a dark gray color is an advantage if you have pets, or children or you like to eat in bed. Like the other mattress brands owned by Resident Home, the Siena is certified by CertiPUR-US, which ensures that mattresses are free of dangerous chemicals and ozone depleters, including mercury, lead, and formaldehyde.
Ordering, delivery, and warranty
You can order Siena from multiple retailers including Amazon. This review was written at the tail end of a sale happening on the Siena mattress website offering $300 off all sizes for a limited time. I'd recommend always checking the direct supplier first. Shipping is free and they promise delivery within three days via FedEx or UPS Ground. While they only offer one model of the mattress, Siena also sells various bed frames, including one with an upholstered headboard, cooling pillows, a sheet set, and a mattress protector. During the sale, the last three items were bundled for a total cost of $99.
If you do order from Siena, the company allows a 180-day trial period, but you can initiate a free return after 30 days. You can call or email the brand to set up the return which will be donated to a local charitable organization that Siena can help you identify. Your purchase price will be refunded in whatever form of payment you originally used. The mattress comes with a 10-year warranty where Siena will replace or repair the mattress if there are any defects, including excessive sinking or failure to expand to its full height.
How does the Siena mattress rate online?
Out of 800+ reviews on the Siena website from verified purchasers, almost 600 were five-star, averaging a 4.8 rating. Happy buyers raved about easy delivery, improved sleep, and back support. They also said they believed the mattress was good quality for the price paid. The major complaint among unsatisfied buyers was the firmness of the mattress, and there were some reviewers who mentioned poor edge control.
Is the Siena mattress worth it?
The Siena mattress is an excellent budget option if you love a dense memory foam feel. It is a firm mattress most suitable for stomach sleepers in need of excellent support. If you want a plush mattress or one with more "bounce", you may do better with Resident Home's other brands, like the Nectar memory foam mattress that's best for back pain or DreamCloud's luxury hybrid that has a bit more 'give'. These mattresses go up to 16 inches in height and have additional cooling elements and plusher toppings. They will cost more, however.
Where to buy the Siena mattress
About our reviewer
Tonya's sleep stats
Sleep position: Back, side
Insomnia: No
Sleep problems: Hot sleeper, doesn't function well on too little or poor sleep.
Average sleep time: 5-7 hours/night
Tonya believes a good night's sleep on the best mattress possible is conducive to more happiness and productivity and is always looking to upgrade to the latest pillows, blankets, bedding, throws and mattresses in her quest for the best rest ever. She plans to keep the mattress which means we can always update the review to test its durability and comfort over time.
Freelance mattress reviewer
Tonya Pendleton is a multimedia journalist with a two-decade history in news, sports, lifestyle, and entertainment reporting. She's written for Essence, Ebony, BET.com, The Source, XXL, Jordan Magazine, the Philadelphia Daily News, The Washington Post and more, and has been reviewing mattresses for various publications for over six years. The Philadelphia resident was born and raised in New York City and is a graduate of The New School.