Emma mattress review: A $699 mattress that's nearly perfect
The Emma Original Mattress is designed with both great support and comfort in mind for a relaxing night's sleep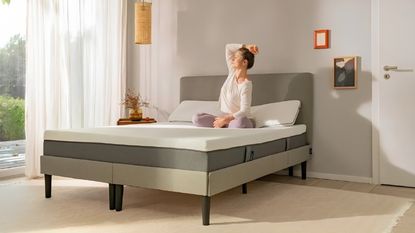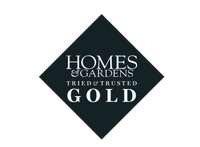 (Image credit: Emma)
The Emma original mattress may not offer the coolest nights sleep for hot sleepers, but its cushy memory foam accommodates multiple sleeping positions for long periods of time.
Reasons to buy
+

Comes in a convenient delivery box

+

Suitable for multiple sleep positions

+

Emma offers a 100-day trial period

+

Memory foam odor wears off in a few hours
Reasons to avoid
-

May be a bit warm for hot sleepers

-

Doesn't have pocketed springs for those that want a firmer mattress

-

May not offer enough support for plus-sized sleepers
You can trust Homes & Gardens. Our expert reviewers spend hours testing and comparing the latest products, helping you choose the best for you. Find out more about how we test.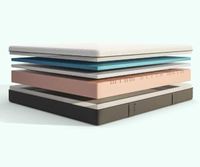 Emma Original Mattress | from $699 at Emma
Emma are often running sales. At the time of publishing, the $1399 RRP has been knocked down to $699.
The rise of mattresses in a box has changed how we all shop for new bedding. There are few companies as well known for this as Emma, and for good reason.
Known for their quick, convenient delivery, Emma mattresses are a contender for one of the best mattresses on the market. I put the Emma Original mattress to the test over the course of one month, subjecting it to a weight test, sleep tests, and edge support to work out if they are worth the splurge. After all of our tests, I certainly believe they are.
In this review, I will go through the results of my month of testing and reveal who would best match this box mattress.
Tested by
Chiana is our Junior Writer, and spends most of her time producing content for the Solved section of the website, helping readers get the most out of their homes through clever decluttering, cleaning, and tidying tips. She reviewed this mattress over a month in her home in Lancaster.
Who will the Emma Original mattress suit?
A range of sleeping positions: The Emma Original mattress is a fantastic medium-firm mattress making it ideal for those who are looking for a mattress that will relieve pressure under your hips and shoulders when laying on your side but support you fully when sleeping on your back or front without dipping inwards.
Those who like good support: Built with support in mind, the Emma original mattress is made up of three layers of thick, pressure-relieving foam to both help existing body aches and pains, and prevent any developing in the future. I found that my lower back pain has significantly improved since using this mattress with little to no changes in the rest of my daily routine.
Those looking for fantastic value: The full-sized Emma Original I tested is usually $999 with free shipping, but frequently offers sales and discounts that dramatically lower the prices. The recent World Sleep Day sale, for example, offered a drastic 50% off.
Specifications
Firmness: Medium-firm
Type: Memory foam
Construction materials: Memory foam
Sizes: Twin, Twin XL, Full, Queen, King, Cal King
Height: 10"
RRP: $699–$1,599
Unboxing and assembly
The Emma Mattress arrived in a large cardboard box, neatly rolled up. The box was a nice quality, thick cardboard, and managed to withstand the rigors of shipping with little to no dents or tears. The mattress box was definitely on the heavier side, and, having asked the delivery man to pop it in my entryway, I needed my partner's help to get it up the stairs. According to the box label, it weighed 28.4kg, and it certainly felt it.
I was pleased with the packaging's overall recyclability. The box and its internal structures were all cardboard, with the only plastic used to wrap the mattresses up to keep its tight shape in the box. There was also a noticeable lack of instruction manuals, with a QR code available at the top of the box to scan for digital instructions, further cutting down on paper waste and making it ideal for those looking to be more sustainable at home.
One thing to note about unpacking the mattress is the lack of a cutting tool. The digital manual mentions a plastic cutting tool that should have been included in the box but mine came without. Thankfully, I found that the mattress was easy enough to open without it. I simply laid the mattress roll on the floor of my office before pulling the plastic wrap from beneath it, and gradually unrolling it.
I chose to unwrap the mattress on my clean office floor as opposed to unravelling it directly on my bed frame to allow it to air out for 24 hours before use. The manual says that any memory foam smell should dissipate in a few hours but I was skeptical and, having a partner with OCD, I thought I would leave it out just in case.
The good news is that once unravelled, the mattress not only rose to its full size within four hours, rising from a compressed four inches to a full ten-inch thickness – much quicker than the brand's disclaimer that it might take 48 hours. There was a very deep divot in one spot of the mattress where it had been crushed when packed, but this rose and flattened just as quickly as the rest of the mattress. To my surprise, the strong smell that accompanies every memory foam product had completely dissipated within five hours.
What is the Emma Original Mattress like to sleep on?
Overall comfort and firmness
When I first sat down on the mattress, I was instantly impressed with how comfortable the foam layers felt. While it sank to shape around my body, I did not feel like I was 'disappearing' into the mattress at all. Upon laying down, that 'give' sculpted the mattress around my shoulder and hip, mitigating the feeling that my shoulder was being crushed upwards into my neck that my old mattress gave me. Despite the lack of pocket springs, the mattress felt springy and light, there was a good bounce to the layered foam without the mattress feeling wobbly or insecure.
My partner was similarly enthusiastic about the Emma Original, agreeing that it offered great support throughout the night and was leagues ahead of our old mattress. One note he made, however, was that it was not the softest mattress he had ever slept on, and he may have preferred a slightly more plush finish. Rating bang in the middle of the firmness scale at a five, this is fairly on par with how Emma advertises the mattress.
Breathability and Cooling
I love a warm and cozy sleeping environment and found that the Emma Original mattress provided just that. Although the mattress comes with a 'cooling' top foam layer, I found that the mattress slept a little warmer than my previous one. I was never too warm during the night to the point where I was waking up uncomfortable (it did make getting up in my cold bedroom more difficult in the morning!) however I am interested to see how this warmer sleeping environment may impact me in the increasingly hotter summer months later in the month.
My partner is certainly a hot sleeper and agreed that the mattress sleeps warmer than our old mattress due to the foam layers. As with me, it has not yet made him uncomfortable during the night, but we are yet to experience the warmer summer months with no air conditioning.
Motion isolation
There is no denying that I was still able to feel my partner move around during the night, but he has always been a very active sleeper who likes to flop back into bed after getting up for a drink. Nevertheless, the impact was certainly absorbed well by the mattress and I strongly believe that it was much less disruptive than our previous mattress. My partner found the same, although this may be due to the fact that I toss and turn less on this mattress than our old one as my joint pain has subsided.
I tested the mattress's degree of motion transfer by placing a rounded glass of water on the bed and walking up and down. When I was at the opposite end of the bed, the glass barely moved, only shifting slightly with the movement of my fitted sheet.
The closer I got to the glass, the more it started to tip over, although no mattress can completely eliminate all motion. Overall, I was very impressed by the motion control with the Emma Original mattress.
Edge support
Edge support in the Emma Mattress comes from the taut mattress cover base which helps hold the foam layers together. Although memory foam is notoriously less supportive than a spring mattress, I never felt like I was slipping off the edge of the bed when I sat down or when I was left on the edge of the bed when my partner rolled into the middle. In fact, the edge sunk only a few inches when I sat down on it.
Emma Original mattress design and construction
The Emma Original Mattress is made up of three layers of memory foam, encased in one breathable, removable cover that is simple to wash to help with cleaning a mattress.
The bottom layer is Emma's HRX Supreme Foam layer and is the thickest foam layer in the mattress. Created to help the mattress keep its shape for the coming decades, five cutouts in the foam aid in distributing your body weight evenly to help alleviate pressure on your joints.
The second layer is the HALO Memory foam layer designed to limit motion transfer and further help to distribute weight evenly for pressure relief. The final and top layer is the Point Elastic AIRGOCELL layer, which is Emma's breathable memory foam designed to absorb and dissipate body heat to help keep sleepers cool.
All Emma Mattress foam layers are CertiPUR-US certified, meaning that they are created without any ozone-depleting chemicals and are safe from VICs, Formaldehyde, and phthalates.
Ordering and Delivery
The Emma Original Mattress is available exclusively through their online website. Mattresses always come with free two-five day nationwide shipping, however, and are delivered to your front door with either FedEx or UPS.
The site offers the ability to select a specific delivery slot and/or their home set-up service for an additional $69-$129 depending on which option you choose, your location, and the time frame.
Warranty and Trial Period
As with many online mattress brands, Emma offers a generous 10-year warranty (unless a specific product specifies otherwise) and a 365-night sleep trial for their mattresses which I believe is more than enough time for people to determine if the product is right for them. The website suggests trying the mattress for a minimum of 21 days before making a decision to return the mattress, however, to allow your body to adjust. This warranty and trial period starts from the date of delivery.
Emma's 10-year warranty covers the mattress for any tears, dents, or other foam damage caused in spite of proper care and handling during its first 10 years of life, with the website detailing that any damage, evidenced by photographs, will be eligible for a free replacement.
If, during your 365-night trial, you find that the Emma mattress is not for you, the company will handle all of the returns processes for you, arranging for the mattress to be donated to charities or recycled, helping to take the hassle out of disposing of a large mattress yourself.
How does the Emma Original Mattress rate online?
Out of more than 65,000 reviews on the Emma website, the Original mattress has an average rating of 4.7 stars. Many verified buyers praised the mattress's positive impact on their sleep, its overall comfort, fast delivery, and how easy it was to set up.
Any reviews on the lower end of the scale also mention shipping, but issues of waiting several weeks for mattresses after ordering. This is not something I personally experienced and with so many positive shipping stories these events sound like outliers. Other comments address that the mattress sleeps very warm, confirming what I experienced during my testing and that it is not well-suited to those who struggle regulating temperature at night.
Is The Emma Original Mattress Worth It?
If you like a medium-firm mattress with good support, and don't mind a slightly warmer, cozier temperature, then the Emma mattress is fantastic for your home. It is ideal for a range of sleeping positions and joint and muscle complaints. What's more, the brand offers a great 365-night trial period, as well as a 10-year warranty, so you can sleep soundly knowing your rights are protected if the mattress is not quite for you or problems arise in the future.
This mattress is not as well suited to those that may want an innerspring mattress or a gel top to help with cooling throughout the night. If this is you, you may want to consider the Emma CliMax Hybrid mattress with pocketed springs and a firmer foam top instead.
Where to buy the Emma Original Mattress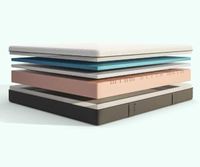 Emma Original Mattress | from $699 at Emma
Emma are often running sales. At the time of publishing, the $1399 RRP has been knocked down to $699.
About our reviewer
Chiana's Sleep Stats
Sleep position: Usually side, but I move a lot in my sleep
Insomnia?: No
Sleep problems: bad back
Average sleep time: 7-8 hours/night
Chiana's review of the Emma Original Mattress is based on her first-hand experience with the product, which was provided by the brand free of charge. She and her partner slept on the mattress for just over one month before writing the review, and she plans to keep the mattress, which gives up the opportunity to return to update the review with insights on how to product fares over an extended period of time.
Sign up to the Homes & Gardens newsletter
Decor Ideas. Project Inspiration. Expert Advice. Delivered to your inbox.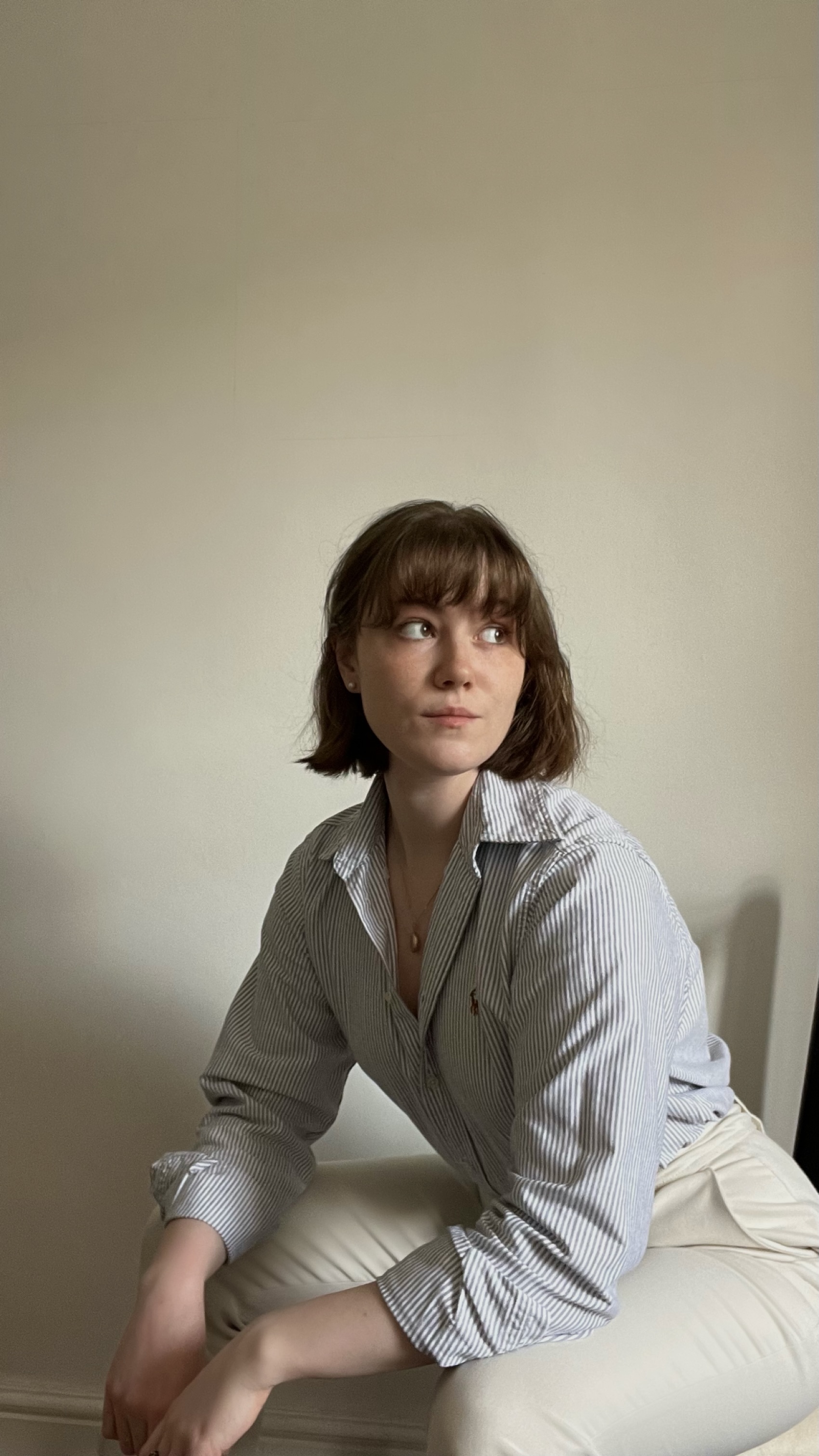 Chiana has been at Homes & Gardens for a year, having started her journey in interior journalism as part of the graduate program. She spends most of her time producing content for the Solved section of the website, helping readers get the most out of their homes through clever decluttering, cleaning, and tidying tips – many of which she tests and reviews herself in her home in Lancaster to ensure they will consistently deliver for her readers and dabbles in the latest design trends. She also has a first-class degree in Literature from Lancaster University.