Mattress sleep trials: what are they? And should you try before you buy?
How do they work? And what brands offer the best options? Here's everything you need to know about mattress trials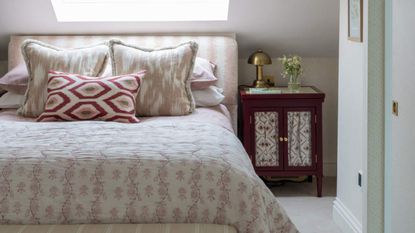 (Image credit: Future)
Sign up to the Homes & Gardens newsletter
Decor Ideas. Project Inspiration. Expert Advice. Delivered to your inbox.
Thank you for signing up to Homes & Gardens. You will receive a verification email shortly.
There was a problem. Please refresh the page and try again.
When making a big decision, people often say you should sleep on it. That's exactly what a mattress trial allows you to do. Essentially, you test whether a mattress is to your liking over a defined period. If it's not quite right, you can return it and receive a refund.
So it's kind of like try before you buy, but usually, you do have to pay upfront for the mattress to want to trail out, but if by the time the trial comes to an end, you have decided the mattress isn't for you, well you get your money back. It's become a huge thing since buying a mattress online became so popular, and the amount of trial time a brand is offering can be a huge plus point when you are looking for a new mattress.
Choosing a mattress is such a personal thing, it's based on so many factors – your sleeping position, whether you share a bed, whether you suffer from backache, and what firmness and feel you prefer. Being able to test one out, in our opinion really is the only way to ensure you are picking the best mattress for you.
What is a mattress trial?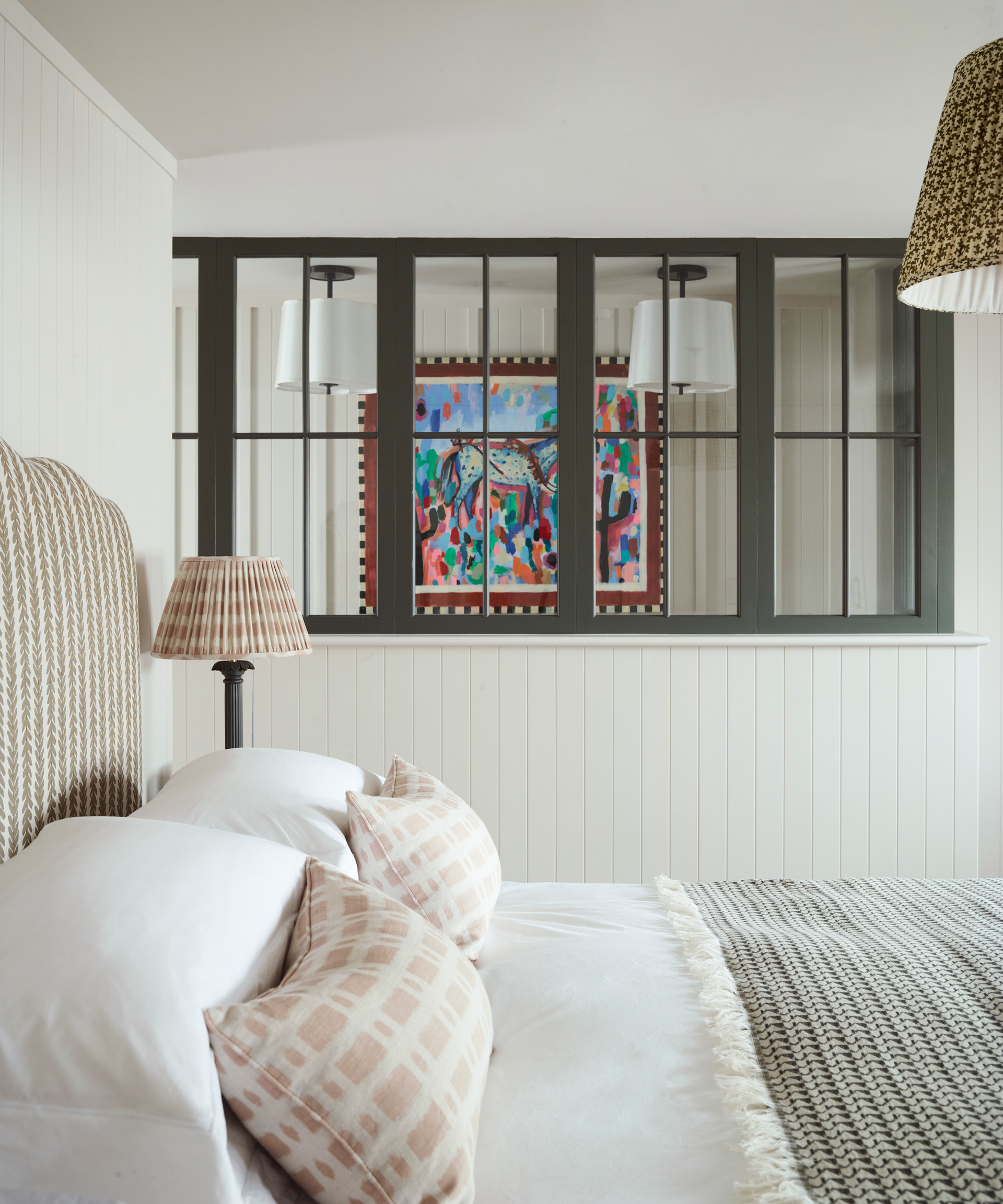 First off, what exactly is a mattress trial? Andy Bloom, mattress expert and owner of Home Mattress Center explains 'A mattress trial, also known as a sleep trial, comfort guarantee, or mattress return policy, is a period offered by mattress manufacturers or retailers allowing customers to try out a mattress in their own home before making a final decision.'
It's not to be confused with a mattress warranty. Whereas a warranty protects you for a set period in case of manufacturing defects and usually lasts anywhere between five years and a lifetime, a mattress trial involves trying out a mattress to check whether it feels comfortable and supportive and is the right fit for you. It varies from brand to brand how long this trial time is, but on average it's around 200 nights.
What are the benefits of a mattress trial?
A lot of mattress trials are offered by online-only brands, so there is no way to go in-store and test them out yourself. You can do all the research and think you know you are ordering the right mattress for you, but the reality could be different. The benefit of a mattress trial is that you can choose a mattress, test it out, see if it's a fit for you, without having to commit to it beyond the trial period.
Mattress trials also take into consideration that it takes a while for a mattress to settle. They will adjust to your body over time, change in firmness and expand. This can take weeks, so you may find you don't love your mattress as much as you thought you would until a few weeks in. A mattress trial allows for this adjustment.
How do mattress trials work?
Let's break down what to expect. 'During a mattress trial, you typically purchase the mattress and have it delivered to your home,' explains Andy. 'The trial period begins from the date of delivery. You're encouraged to sleep on the mattress for an extended period. This gives you sufficient time to assess the mattress and determine whether it meets your expectations.'
So a trial period will give you a set number of nights to test out the mattress – this varies from brand to brand but will cover this in more detail shortly. During this trial period you either decide you are happy with your mattress or if it's not for you, you can get in touch with the manufacturer and ask for a refund. This setup can change slightly depending on the brand and there are T&Cs to consider, but generally, this is how they work.
If you do ask for a refund it's more than likely the brand will want to know why, what didn't work for you. They may even send you a survey that will end in offering you an alternative mattress type to switch to from that same brand.
How long does a mattress trial period last?
'A mattress trial usually ranges from 30 to 120 nights, depending on the company's policy,' says Andy. 'You'll find some manufacturers even offer trial periods extending to 365 days.' That gives you plenty of time to make a decision.
You may notice that some brands specify a minimum period for a sleep trial – usually about 30 days. That's to allow sufficient time for your body to adjust to your new mattress and your new mattress to settle. Any niggles you experience in the first couple of weeks may resolve by the end of the minimum period.
Is a mattress trial period free?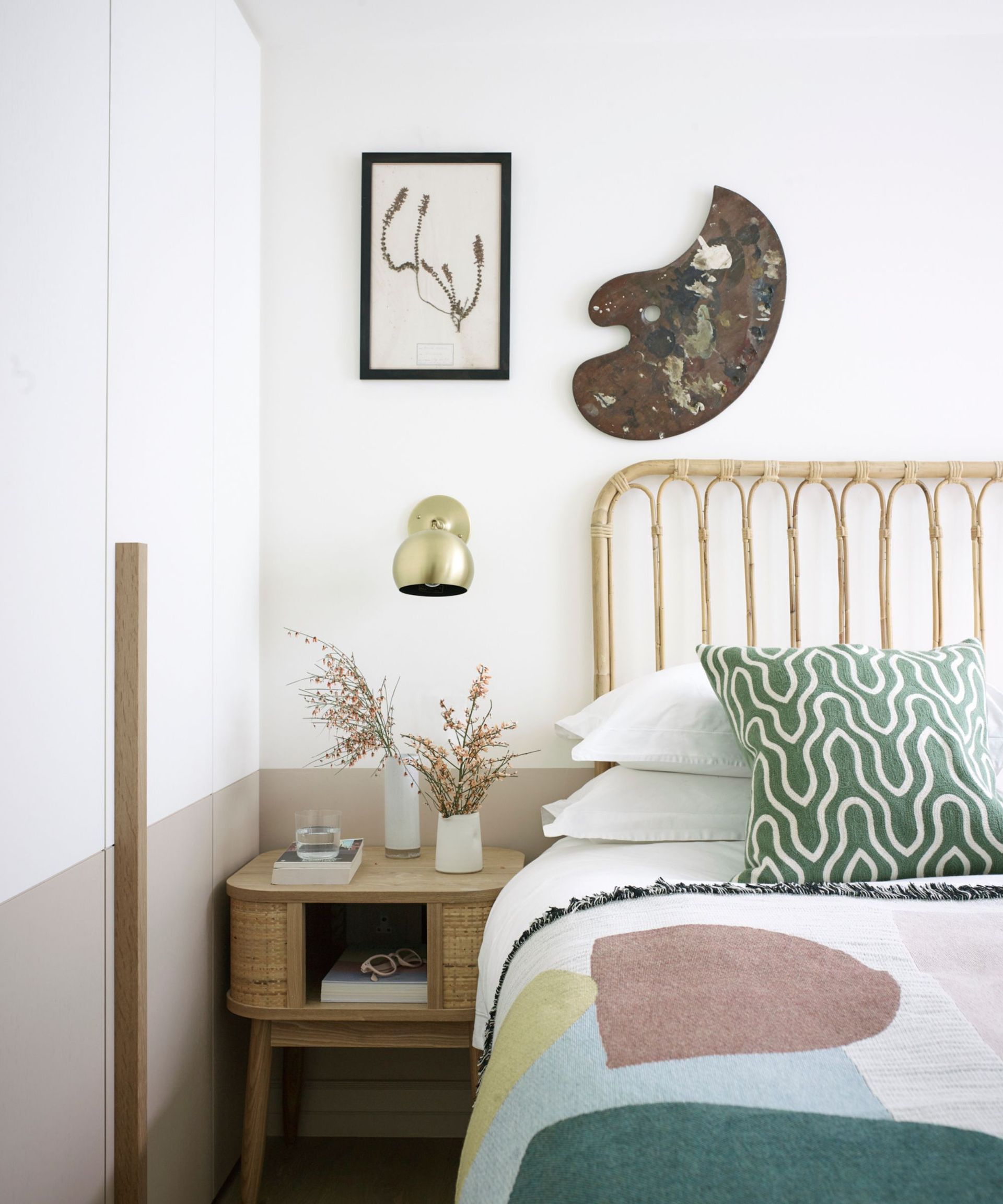 Let's clear up a common misconception. It's necessary to pay upfront for your mattress before a sleep trial begins. You'll only receive a refund if you return it during the period specified by the manufacturer and meet all their requirements.
While a mattress trial can save you from wasting money on an unsuitable mattress, there is a trade-off. Typically, mattresses with a sleep trial tend, especially a long one, to be more expensive.
'Although offered with good intentions, the mattress trial ultimately contributes to increased costs for consumers,' explains Andy. 'The expenses associated with handling and disposing of returned mattresses, as well as the potential loss of revenue from reselling them, contribute to higher prices.' Makes sense.
What brands offer the best mattress trial periods?
Trial periods vary depending on the manufacturer. Here are the trial lengths for top mattress brands.
Swipe to scroll horizontally
| Brand | Trial length (nights) | Header Cell - Column 2 |
| --- | --- | --- |
| Saatva | 365 | Row 0 - Cell 2 |
| Nectar Sleep | 365 | Row 1 - Cell 2 |
| DreamCloud | 365 | Row 2 - Cell 2 |
| Simba | 200 | Row 3 - Cell 2 |
| WinkBeds | 120 | Row 4 - Cell 2 |
| Avocado Green | 100 | Row 5 - Cell 2 |
| Casper | 100 | Row 6 - Cell 2 |
| Helix Sleep | 100 | Row 7 - Cell 2 |
| Purple | 100 | Row 8 - Cell 2 |
| Brook + Wilde | 100 | Row 9 - Cell 2 |
What happens at the end of the sleep trial period?
'If at the end of the trial period, you're not satisfied, you can initiate the return process. This typically involves contacting the store or manufacturer's customer service department to arrange a return.' explains Andy.
'Some companies may pick up the mattress from your home, while others may ask you to ship it back. You also may be able to exchange the mattress for another type that suits your needs better. Return policies vary widely, so it's important to familiarize yourself with the specific terms and conditions before making a purchase.'
What are the cons of a sleep trial?
While a sleep trial can help you figure out the best mattress for you, there are some cons. Mattresses with a sleep trial tend to be more expensive as the manufacturer factors this into their costs. Plus, they may charge a return fee that's not cheap, some of the most popular mattress brands charge $99 to return a mattress during a trial period, so read the same print. And check whether they pick up or you have to return the mattress yourself – a brand may offer pick up but with exclusions, so again read the small print.
Plus, there's an environmental impact. When mattresses are returned, they often end up in landfills. If sustainability is a priority, look out for manufacturers with schemes to donate or recycle returned mattresses. Other options to assess whether a mattress is right for you include reading reviews and visiting showrooms.
Best mattresses with a lengthy trial period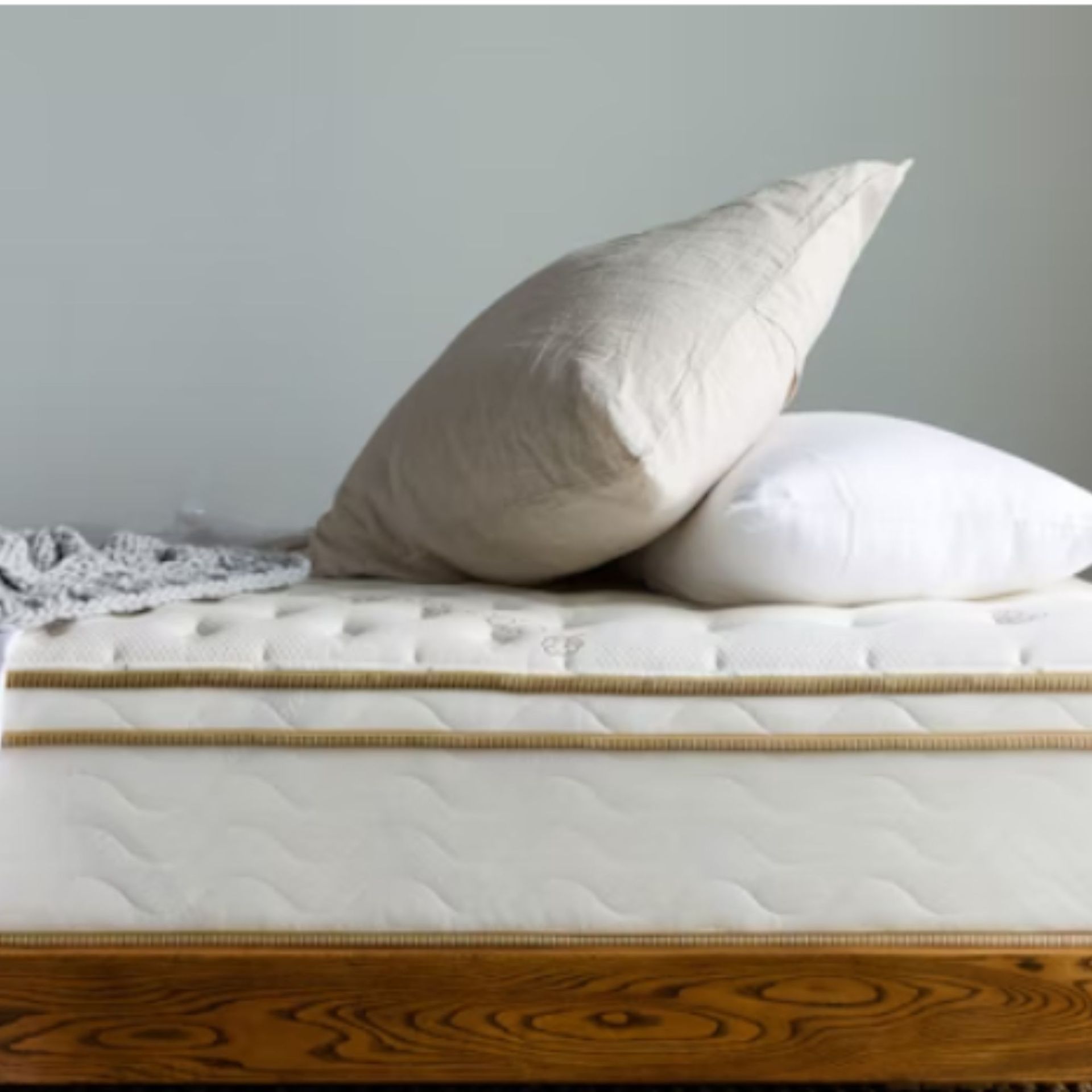 365 day sleep trial
With Saatva mattresses you get a 365 day sleep trial, so plenty of time to test out this luxurious, well-made mattress. It's plush, so a really comfortable sleep and it rated really higher with our reviewer. However, everyone is different when it comes to mattresses, so make the most of that year and test it out for yourself.
Read the full Saatva Classic Mattress review to find out more.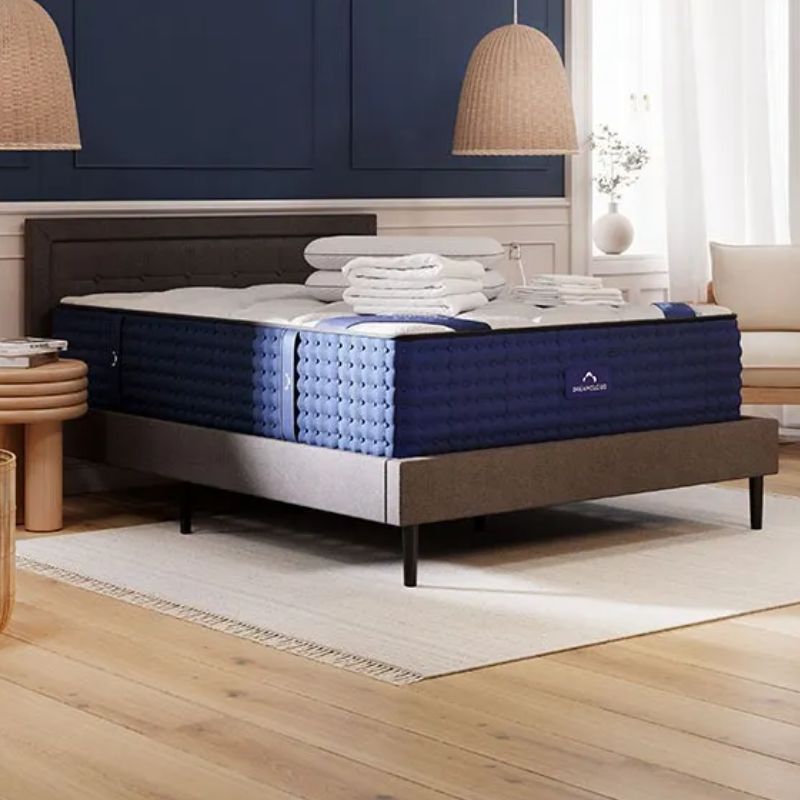 365 day sleep trial
DreamCloud luxury hybrid mattress
Another brand offering a 365 day trial. This is a really luxurious mattress, so you would expect a good length trial period. It's for great comfort and support and can suit any sleeping position, so really it just comes down to personal preference. One we would definitely recommend trying out if you like that cloudlike feel but also like to feel some solid support from your mattress.
Read the full DreamCloud luxury hybrid mattress review for more details.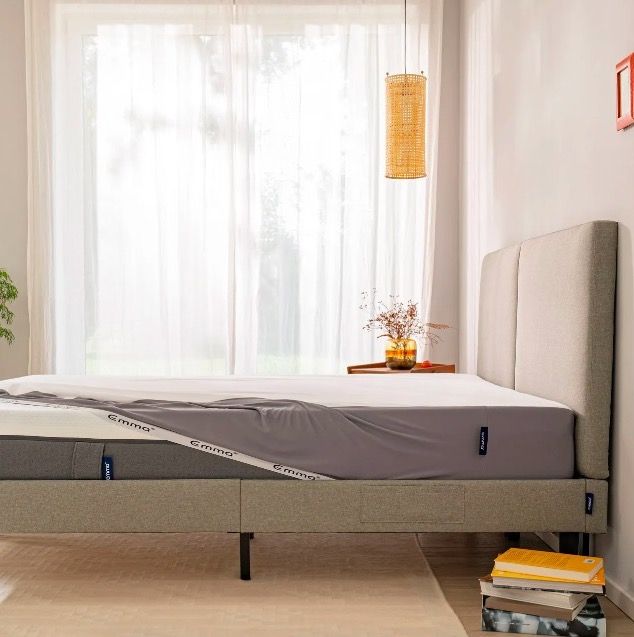 200 day sleep trial
The mattress trial with Emma mattresses is a little less at 200 days, but still plenty of time to test out if this one is for you. It's a box mattress so they take a while to expand and settle anyways, so give this one time. It's a great mattress at a great price.
We have a full Emma Original Mattress review for more details.
Mattress trial FAQs
What should you look for during the sleep trial period?
Here are the key things to weigh up during the trial period:
Pay attention to changes in your sleep: The proof is in the pudding. The right mattress should help you enjoy a restful night's sleep. You want to avoid tossing and turning to get comfy.
Notice any changes in aches and pains: If you purchased a new mattress to soothe niggles, you should experience relief after a few weeks. New aches are normal in the initial adjustment period, but beyond that, they could signal it's not the right firmness.
Note the quality: how's the actual mattress holding up? After any length of trial period, a good mattress should so zero (or very few) signs of aging or sagging. Apart from feeling softer and more adapted to your body it should still look and function almost like a brand new mattress.
Can you end a mattress trial at any time?
This will depend on the brand you are buying from, so read those T&Cs. Most brands will have a minimum time you have to use the mattress before claiming a refund, since is does take a few weeks to break in a new mattress, this is usually around 30 days.
---
We think mattress trials are an essential part of buying a mattress online, and we'd advise hunting for a mattress that has a generous sleep trial. This is especially important if you are switching mattress type. Just be sure to read all the T&Cs before you buy.
Sign up to the Homes & Gardens newsletter
Decor Ideas. Project Inspiration. Expert Advice. Delivered to your inbox.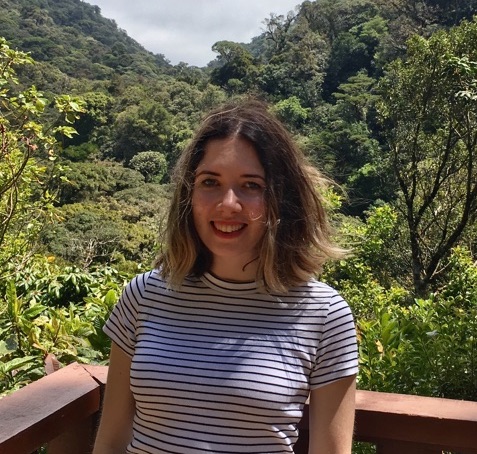 Louise Bond is a UK-based writer. She has a background in health and loves discovering new ways to nurture wellbeing. Louise has been published in The Guardian, Fit & Well, Breathe, Top Ten Reviews, and more. You can usually find her out in nature, whether on an invigorating hike or pottering in the garden.