Are organic mattresses a hoax? Experts explain green marketing claims
There's only so much mattress certifications can tell you. Here's how to spot signs of greenwashing so you can invest in an organic mattress you can trust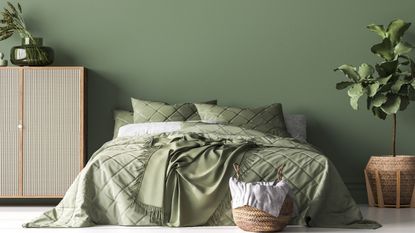 (Image credit: Getty / Credit: Lilas Gh Creative #: 1295219331)
Manufacturers of organic mattresses claim to offer beds that are better for both your sleep and the environment. Most regular mattresses unfortunately contain harmful chemicals and synthetic materials. With the growing need to shop sustainability and prioritize well-being, organic mattresses sound like the answer to issues in the mattress industry. But how eco-friendly and non-toxic are they really?
After news broke that Avocado Mattress are facing a lawsuit questioning their organic credentials, it feels hard to know which brands are telling the truth. That's on top of the usual difficulties when you're in the market for a mattress. I've researched and and reviewed the best mattresses around, and it's obvious that marketing jargon can make the bed-buying process quite difficult – especially if you're after one of the best organic mattresses.
Where lots of mattresses may be labelled as 'natural' or 'organic', after reading the fine print, this can refer to both beds that are fully chemical-free and those that may partially contain synthetic materials. There are many different labels, certifications, and standards that confirm – or not – whether a mattress is actually organic. So sorting the certified from the fake claims isn't as simple as it seems.
To help weigh in on the debate, I've spoken to the experts for their verdict on whether organic mattresses are a hoax. Together, we've broken down different claims and what really makes a mattress green.
Are organic mattresses a hoax?
Organic mattresses are not a hoax, in the sense that they do exist as eco-friendly alternates to other beds, by using far more sustainable mattress materials and manufacturing processes. Yet whether these mattresses are actually 100 percent natural or free from synthetic chemicals is debatable.
The experts tell all
As Susan Miller, lead researcher and certified sleep expert (RPSGT) at SleepMattressHQ.com confirms, 'Organic mattresses are made of organic materials such as cotton, wool, and latex, which do not require any synthetic pesticides, herbicides, fertilizers, or herbicides during the growing and processing stages.' But, 'it is important to think critically,' she adds, as 'the organic mattress industry is not strictly regulated, and there is no standard definition of what constitutes an organic mattress'. Certification criteria can also differ, meaning 'it is possible for some companies to use the term 'organic' loosely, without meeting rigorous organic standards.'
Bridget Chapman, mattress expert and Senior Editor at Sleepopolis agrees, 'Organic mattresses are not necessarily a hoax, but it is important for consumers to be diligent in reading the materials and checking for third-party certifications. Greenwashing is common in the mattress world where brands will claim they have a totally organic product, yet there is chemical processing involved or some of the materials are synthetic.'

Susan Miller is the lead researcher and certified sleep expert (RPSGT) at SleepMattressHQ.com.
How to spot a fake organic mattress
If you're interested in buying an organic mattress, there are certain things to look out for to make sure you're investing in quality. As a starting point, we'd always recommend researching the brand and manufacturer beforehand. Established brands with a good reputation in the industry are more likely to have legitimate organic mattresses that live up to claims of sustainability and practice. 'Genuine organic mattress manufacturers are usually transparent about their sourcing and manufacturing processes.
Nonetheless, Chapman urges 'shoppers to always read the fine print and find claims, certifications, and material ingredients. These are the key things Miller suggests you should keep an eye out when scrolling organic mattresses online:
Reputable certifications: Genuine organic mattresses will carry certifications from recognized organizations such as GOTS (Global Organic Textile Standard) or GOLS (Global Organic Latex Standard). You can verify the authenticity of these certifications by visiting the website of the organization or contacting them directly.
Transparent labeling: The materials used in organic mattresses should be clearly disclosed on the website, and definitely on the label. Legitimate manufacturers will have transparent labeling. Look for specific details about organic fibers, such as organic cotton, wool, or latex, and ensure that these materials are backed by appropriate certifications.
Vague or misleading claims: Avoid mattresses labeled "eco-friendly," "natural," or "green" without specific organic certifications. These terms can be used loosely and may not guarantee the use of certified organic materials.
Pricing: Organic mattresses are typically more expensive because organic materials are pricier to source and manufacture. Mattresses claiming to be organic but priced significantly below other mattress options are likely to not be genuine.
Odors and off-gassing: The materials used in organic mattresses typically produce a natural scent. A mattress that emits strong chemical odors or smells artificial may contain synthetic, toxic materials.
Clear manufacturing and supply chain processes: Find out how the brand manufactures and manages its supply chain. In every stage of the production cycle, genuine organic mattress manufacturers prioritize sustainability and eco-friendliness. They may partner with organic farms, use eco-conscious packaging, or employ ethical labor practices.
If you're struggling to find all the information, she suggests 'reach out to customer service' with questions regarding material and manufacturing processes. 'If the answers are wishy-washy, trust your gut and move on,' Chapman adds.
The organic mattresses you can trust
These organic mattresses have passed the test and live up to their marketing claims. Tested by us first-hand, you can trust these are high-quality, organic options.
Best luxury organic mattress
Plushbeds Botanical Bliss
Plushbeds offer one of the most luxurious latex mattresses – that comes with a big price tag. The Botanical Bliss features customizable firmness levels made from materials with a huge list of eco-certifications. There's also a vegan type available that uses hydrated silica and plant fibers as a natural fire barrier instead of wool.
Find out more in our Plushbeds botanical beds mattress review
Best organic firm mattress
This Saatva latex mattress is made from 100% natural latex, which is organic, hypoallergenic, and antimicrobial. A layer of New Zealand wool serves as a nontoxic flame-retardant barrier for this mattress too. Where latex is usually known for its bounce, this firm mattress is comfortable and supportive.
The Saatva Zenhaven mattress review has more details
Best organic memory foam mattress
Memory foam mattresses are far from organic, but the Essentia mattress provides the pillowtop plushness of foam without the use of chemicals or synthetic fibers, with its own specially-developed latex memory foam. On test, we found it more responsive than traditional memory foam.
Find out more in our Essentia Classic REM5 Organic Mattress review
FAQs
Are organic mattresses worth it?
When it comes to looking after your health and the environment, buying an organic mattress is worth it. Made with natural, biodegradable materials, organic mattresses use only naturally sourced fabrics and are less likely to end up in landfill. They're also kinder to your skin since they won't contain any toxic chemicals or synthetic compounds. Latex mattresses are also naturally flame-retardant. Of course, different organic mattresses will have different amounts of eco-credentials. Some may still contain small traces of toxins, either through manufacturing or making processes. They are expensive, but if you do your research, an organic mattress is worth the spend.
How long do organic mattresses last?
Organic mattresses made with actual natural materials and proper eco-friendly processes are a lot more durable that traditional memory foam or innerspring mattresses. Memory foam mattresses for example typically last 7-10 years, whereas organic mattresses may last up to 15 years. 100% latex mattresses in particular are known for being significantly more durable and long lasting.
---
With all big purchases, it pays to do your research. There are only so many certifications can tell you, and as one of the biggest contributors to landfill, there's still a long way to go when it comes to making this sleep essential more eco-friendly. Our top tip when it comes to buying a new bed: invest in one that will last.
Sign up to the Homes & Gardens newsletter
Decor Ideas. Project Inspiration. Expert Advice. Delivered to your inbox.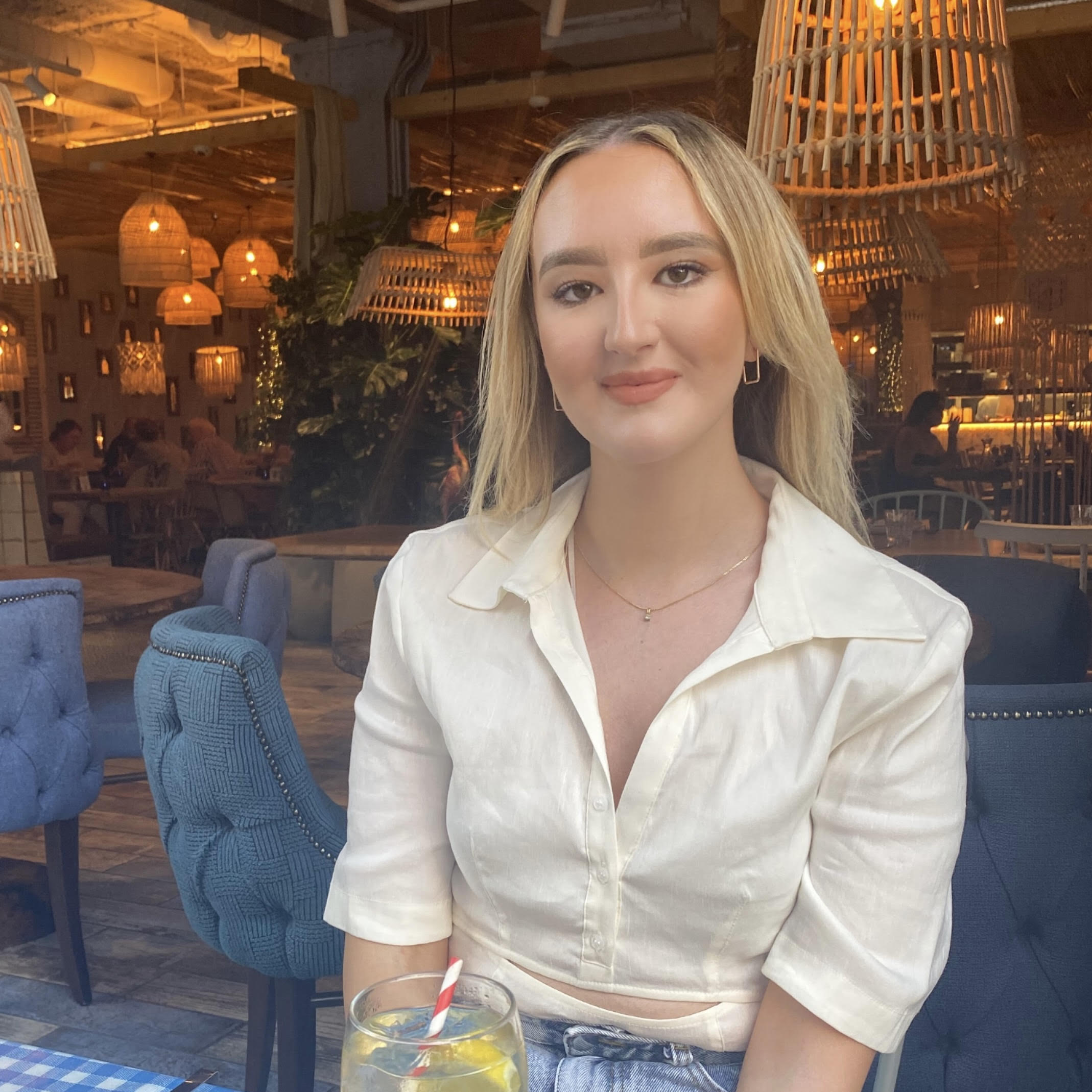 Louise is your eCommerce Editor and sleep specialist to help you wind down well. A connoisseur of the mattress world, Louise previously covered sleep and wellness (as well as the occasional organizational buy) at Real Homes, and has tried, tested, and reviewed some of the buys for your bedroom. With an MA in International Journalism and PR experience, Louise brings bags of bedding expertise and enjoys nothing more than helping readers find solutions and products that best suit their sleep needs.