Best memory foam pillows: 7 tops picks for a dreamy night's sleep
Our pick of the best memory foam pillows will ease any aches and pains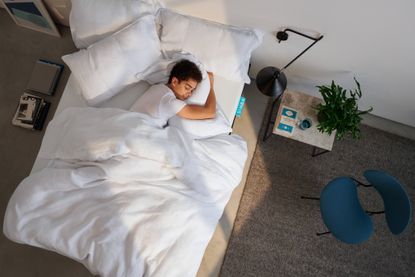 (Image credit: Simba)
Sign up to the Homes & Gardens newsletter
Decor Ideas. Project Inspiration. Expert Advice. Delivered to your inbox.
Thank you for signing up to Homes & Gardens. You will receive a verification email shortly.
There was a problem. Please refresh the page and try again.
Once you've tried – and loved – memory foam pillows, you won't want to sleep on anything else, and will end up taking your pillow with you every time you go away.
Durable, long-lasting and easy to care for. They may come with a slightly higher price-tag but when they deliver on their promise of superior support, memory foam pillows are worth every penny.
Memory foam may be heavier than other fillings and take some getting used to but what it can offer is really good support. They are better suited to still sleepers as opposed to avid wrigglers and you will need to make sure you get the height right as they don't come with as much yield as other fillings, although some newer models are adjustable.
Memory foam not your bag or want to see more? See our edit of the best pillows for a comfortable night's sleep – from memory foam to feather designs.
Are memory foam pillows better than other types of pillow?
You can trust Homes & Gardens. Our expert reviewers spend hours testing and comparing the latest products, helping you choose the best for you. Find out more about how we test.
Pillow comfort is very subjective. Memory foam isn't necessarily better than other types of pillows but it does have many benefits and is growing in popularity with many users convinced that is has improved their quality of sleep.
Memory foam won't be to everyone's taste. Some people complain the pillows are too firm and some designs can be fairly weighty but what memory foam boasts is how it can relieve aches, pains or stiffness and even if you don't suffer now, they can be used as a preventative, reducing any risk of problems in the future.
Memory foam is a man-made material that was originally invented by NASA to help with cushioning and crash protection for pilots and passengers. Essentially, it is a type of polyurethane – it may be firm and fairly dense but the pillows do have bounce and hold their shape really well, without the need for vigorous plumping.
What's clever about the material is it responds to pressure and heat, moulding to the body. When the weight is taken away, it bounces back to its original shape and 'remembers' where your head has been for the following night.
How do I choose a memory foam pillow?
There are a wide range of decent designs to choose from, each with varying distinguishing features from moisture wicking technology to adjustable height. Expect to pay between $25/£20 and $120/£90, but bear in mind that it is worth spending a little bit more on a memory foam pillow from a trusted brand, especially if you are trying to improve sore joints.
The two main options are solid foam or shredded foam (simply torn into little pieces), the latter is far more malleable so for those new to the memory foam pillow world, this might feel easier to get used to.
Some pillows come with an adjustable height (see the Otty and Simba pillow below) but for those pillows that come with a fixed height you just want to make sure it's the right height for you. If it is too thick or too thin, your head and neck won't be aligned which will cause further problems.
For peace of mind, make use of any trial periods on offer or if buying in store, test them out first and if possible get someone to take photos of your sleeping posture to check the height and density suits your frame and sleeping style. Factor in your sleep position, too – side sleepers will need a taller pillow than back and front sleepers.
Do five star hotels use memory foam pillows?
Yes. Bedding in 5 star hotels is well-researched for its supreme comfort and support. They will also make sure their pillows are periodically replaced. Most posh hotels are known for their pillow menus, request you have a peruse on booking – if you are allergic to feather or need more support, memory foam pillows will certainly be on offer as an alternative.
The best memory foam pillows
1. Simba The Hybrid Pillow
The best memory foam pillow for every type of sleeper
Specifications
Dimensions:: 50cm by 75cm (20 inches by 30inches)
Firmness:: Adjustable from low to firm
Filling:: Memory Foam Nanocubes and microfibre
Cover type:: 100% Cotton
Reasons to buy
+
Innovative design
+
Temperature regulating
+
Machine washable outer cover
Reasons to avoid
-
High price point
-
Not as supportive as some memory foam pillows
-
No trial offer
It may not be 100% memory foam but this pillow really does tick a lot of boxes. Simba would claim they have thought of everything and that the Hybrid pillow will suit every type of sleeper, thanks to its adjustable height, firmness and breathability. It is also vegan-friendly!
The construction is made up of different layers. The top layer is made from Simba's own space-inspired material – Stratos®. It is designed to help regulate your body temperature throughout the night. The technology is applied to a sustainably-sourced, soft cotton which absorbs, stores and releases heat as and when you need it.
The middle section is an inner pillow stuffed full of individual memory foam Nanocubes. You can simply unzip and remove handfuls of Nanocubes to tailor the pillow to your needs and store them in the drawstring bag provided. What this pillow also boasts is a stylishly designed, breathable mesh border to keep air flowing.
If your budget allows, this bespoke sleeping experience is a gentle introduction to memory foam and might just change your life.
2. The Emma pillow
The best affordable memory foam pillow with adaptable design
Specifications
Dimensions:: 50cm by 75cm (20 inches by 30inches)
Firmness:: Adjustable from low to firm
Filling:: Multi-foam layers
Cover type:: 98% polyester; 2% elastane
Reasons to buy
+
200-night trial
+
Machine washable cover
+
Not as expensive as other adaptable pillows
+
Made in the UK
Another pillow that you can adapt to suit your needs but at a lower price point. The Emma is made up of three removable layers that can be taken out and put back as desired, whether you're a side, back or front sleeper.
Side sleepers will want the height of all three layers, back sleepers just two and front sleepers will need it at its flattest with just one layer.
Each layer is made up of a different sort of foam: The top Airgocell® layer provides support as well as breathability, the meaty, middle layer is made from a regular polyurethane foam and finally the memory foam layer which will mould to the shape of your head.
Be warned, it will take a bit of getting used to and expect a few trial nights to ascertain which combination of layers you prefer. It is also a bit of a fiddle rummaging around to rearrange!
On the plus side, they offer a whopping 200-night trial period so if you don't become the best of bedfellows it can be returned for a full refund.
3. Eve The Memory Foam Pillow
The best memory foam pillow for side sleepers
Specifications
Dimensions:: The pillow is 46cm by 66cm and designed to fit a 50cm by 75cm pillowcase (20 inches by 30inches)
Firmness:: Medium support
Filling:: Memory Foam
Cover type:: Polyester removable cover
Reasons to buy
+
30-night trial
+
Removable cover
+
Nice packaging
Reasons to avoid
-
Slight chemical smell initially
-
Doesn't suit all sleeping styles
-
Synthetic cover
Eve have got this pillow just right, perfectly mastering the balance between soft and supportive. The weighty core is surrounded by a velvety sumptuous foam – it's like sinking into a well-formed cloud.
Side sleepers will find this very comfortable, designed at the optimum height (15cm) to keep your spine perfectly aligned. Some memory foam pillows can feel a bit hot and sticky but Eve have designed the foam core with drilled holes to improve breathability and to help keep you cool.
The stylish, removable cover (with signature yellow piping) is made from a two-way stretch polyester and can be easily unzipped and bunged in the washing machine at 40 degrees.
You might find there is a subtle chlorine smell for the first couple of days but it soon disappears. Overall, this is a strong contender in the memory foam market, especially if you are an avid side sleeper.
4. Tempur Ombracio pillow
The best memory foam pillow for stomach sleepers
Specifications
Dimensions:: H13cm by W50cm by D60cm, (H5 inches by W20 inches by D24 inches)
Firmness:: Medium support
Filling:: TEMPUR micro-cushions
Cover type:: 98% polyester, 2% elastane
Reasons to buy
+
30-night pillow trial
+
3-year guarantee
+
Soft yet supportive
Reasons to avoid
-
Firm and heavy
-
Expensive
-
Existing pillowcases redundant due to the unusual shape
Breaking free of the more conventional pillow shape, this unique star pillow is designed for you to sleep on your front but with your upper body on top of it, adopting a straighter sleeping position. For those that prefer to sleep on their front, this will help to alleviate any strain on your neck and back.
With your hands comfortably tucked in underneath, essentially you can nod off giving this pillow one huge hug!
Tempur are the original pioneers of memory foam and other brands have tried to imitate the filling but with little success. It is basically a polyurethane foam blend but made using their own special patented recipe and goes by the name of Extra-Soft (ES) micro-cushions. It beautifully conforms to your head, is very heavy but reassuringly supportive.
Obviously its unusual shape means it won't work with any of your existing pillowcases but it comes with it's own zip-off cover that's machine washable at 60 degrees. Spare covers are available to buy at an additional cost.
5. The White Company Memory Foam Support Pillow
Best memory foam pillow for neck support
Specifications
Dimensions:: 40cm by 65cm (16 inches by 26 inches) Height at highest point: 12cm (5 inches) Height at lowest point: 9cm (4 inches)
Firmness:: Medium
Filling:: 100% memory foam
Cover type:: 55% polyester, 45% viscose from bamboo
Reasons to buy
+
Great neck support
+
Hypoallergenic
+
Removable cover
Reasons to avoid
-
Not suitable for stomach sleepers
-
Quite firm
-
Heavy
Lifestyle brand, The White Company are known for their high-quality, hotel-worthy bedding range and beautiful attention to detail. Their feather and down pillows are best sellers but if you are allergic and you need a bit more support, especially around the neck, take a look at their Memory Foam Support Pillow.
The contoured shape means it has a slight dip in the middle to mirror the curve of your upper spine and neck. For side sleepers, place the thinner end at the top of the bed and rest your head in the hollow with your neck resting over the larger hump of the pillow. Back sleepers should place the thicker end at the top of the bed and rest on the thinner end. This positioning will help keep your spine in a neutral alignment. Tummy sleepers, sorry but this style of pillow isn't for you…
The removable cover is a lovely quality fabric containing bamboo which can be machine washed on a delicate cycle. The pillow is also hypoallergenic.
6. Otty The Adjustable Pillow
The best hybrid pillow
Specifications
Dimensions:: 60cm by 35cm (24inches by 14inches)
Firmness:: Adjustable
Filling:: Memory foam cubes and duck down
Cover type:: 300-thread-count cotton
Reasons to buy
+
Versatile design
+
14-day trial period
+
Suitable for all sleeping styles
Reasons to avoid
-
High price point
-
Won't suit those allergic to feather
The adjustable pillow trend is growing. Everyone has different head, neck and shoulder measurements so this pillow is engineered will all kinds of sleepers in mind. The versatile design is filled with individual memory foam segments that can be easily removed or added to creating the perfect pillow height and level of firmness to suit you. Any excess pieces can be safely stored in the zippable pouch provided.
Basically a pillow within a pillow, there are two layers to the construction – the inner cover which contains the memory foam pieces and a plush outer layer that is filled with super-soft100% duck-down. If you don't want to fork out this much for a pillow or you are allergic to feather, OTTY also offer a Deluxe memory foam pillow for £54.99.
You have 14 days to test out this pillow and if you find it doesn't suit you, make sure you keep all the packaging and OTTY will offer you a full refund, they will even come and collect it (deducting £5 off your refund).
7. Slumberdown Cool Max Memory Foam Support pillow
The best memory foam pillow for value
Specifications
Dimensions:: 74cm by 48cm (30 inches by 19 inches)
Firmness:: Firm
Filling:: Memory foam
Cover type:: Polyester
Reasons to buy
+
Affordable
+
Temperature regulating
+
Firm yet supportive
Reasons to avoid
-
Synthetic materials
-
Cannot be machine washed
-
No removable cover
pillow over to find the cooler side, then this Cool Max memory foam pillow might just be worth a try. The clever, cool knitted cover is designed to gently wick away moisture keeping your head cool and dry all night long – no more pillow flipping!
Available in a medium firmness only, this pillow has proven popular with those that suffer from neck pain. The memory foam filling will gently mould to your head and neck, relieving any pressure. It is better suited to side sleepers as the height should fill the gap nicely between your shoulder and head.
Alas, it's not so easy to care for as it cannot be machine washed, only spot-cleaned. Good quality memory foam is known for it's longevity but as this pillow is inexpensive, expect a shorter lifespan.
Sign up to the Homes & Gardens newsletter
Decor Ideas. Project Inspiration. Expert Advice. Delivered to your inbox.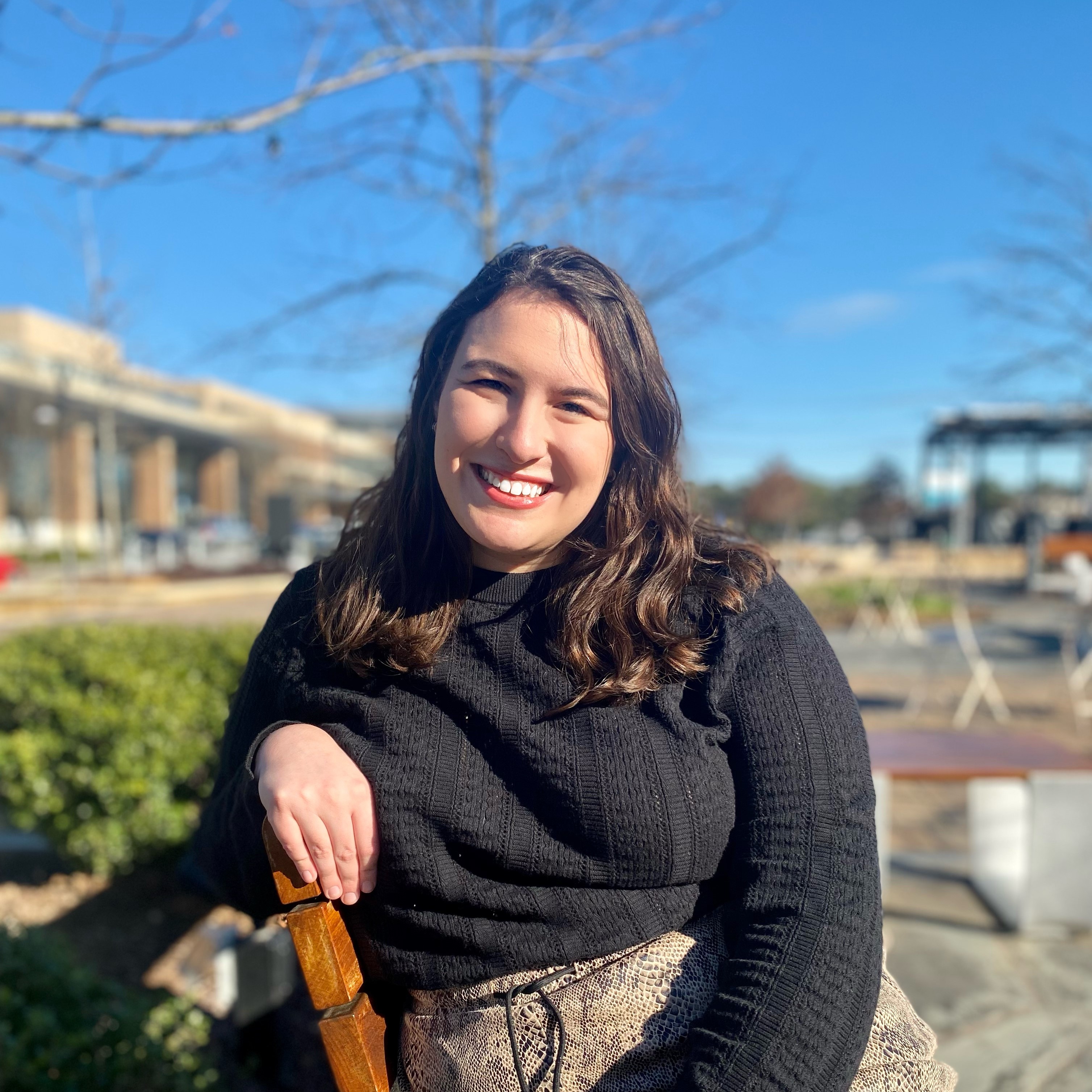 Jaclyn is H&G's eCommerce editor and oversees all things shopping. She's also a bonafide sleep expert, and previously managed all sleep content on Homes & Gardens and Real Homes– in fact, she has passed our five-step certification process to become a verified customer advisor on mattresses. She regularly scouts out the best of the best for buying guides to help you fill your home with only the best. She joined the team in January 2021. She has previously worked with Apartment Therapy, The Kitchn, The Spruce, The Spruce Eats, and MyDomaine. When Jaclyn's not working, she loves browsing real estate listings, unwinding with a chilled glass of Rosé, and entertaining her Cavapoo, Reese.