The 10 colors trend forecasters and paint experts predict will dominate interiors in 2024
From soft neutrals to deep and dark hues, colors for 2024 represent a considered approach to home decor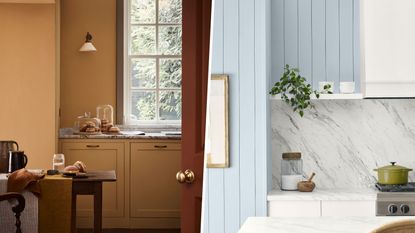 (Image credit: Left, Little Greene | Right, Sherwin-Williams)
Sign up to the Homes & Gardens newsletter
Decor Ideas. Project Inspiration. Expert Advice. Delivered to your inbox.
Thank you for signing up to Homes & Gardens. You will receive a verification email shortly.
There was a problem. Please refresh the page and try again.
With many of the most renowned paint companies having revealed their newest paint colors to mark the year ahead, we've rounded up what we know so far, exploring which shades you can expect to see dominating home design in 2024.
Whilst 2024's collective offering is a diverse mix of colors – from pared-back neutrals to brighter shades – we're noticing some standout themes running throughout the color trends.
There's no doubt that dark shades are going to be significant for 2024. Spanning deep greens and rich blues, these colors are collectively praised for their ability to create warming and cozy atmospheres in the home, and it's clear that paint companies are championing this as a key trend.
Decorating with neutrals is also proving to dominate home design in 2024 but with a revised twist. Rather than traditional beiges, we're seeing paint companies elevate neutrals with a more exciting update, creating standout colors that act as backdrops in the home with a point of interest.
Well-being in the home is no doubt a key theme for 2024, with many paint companies noting the uplift in desire for homeowners to create spaces that feel restorative and calming, acting as a separation from the fast pace of day-to-day life.
1. Cracked Pepper by Behr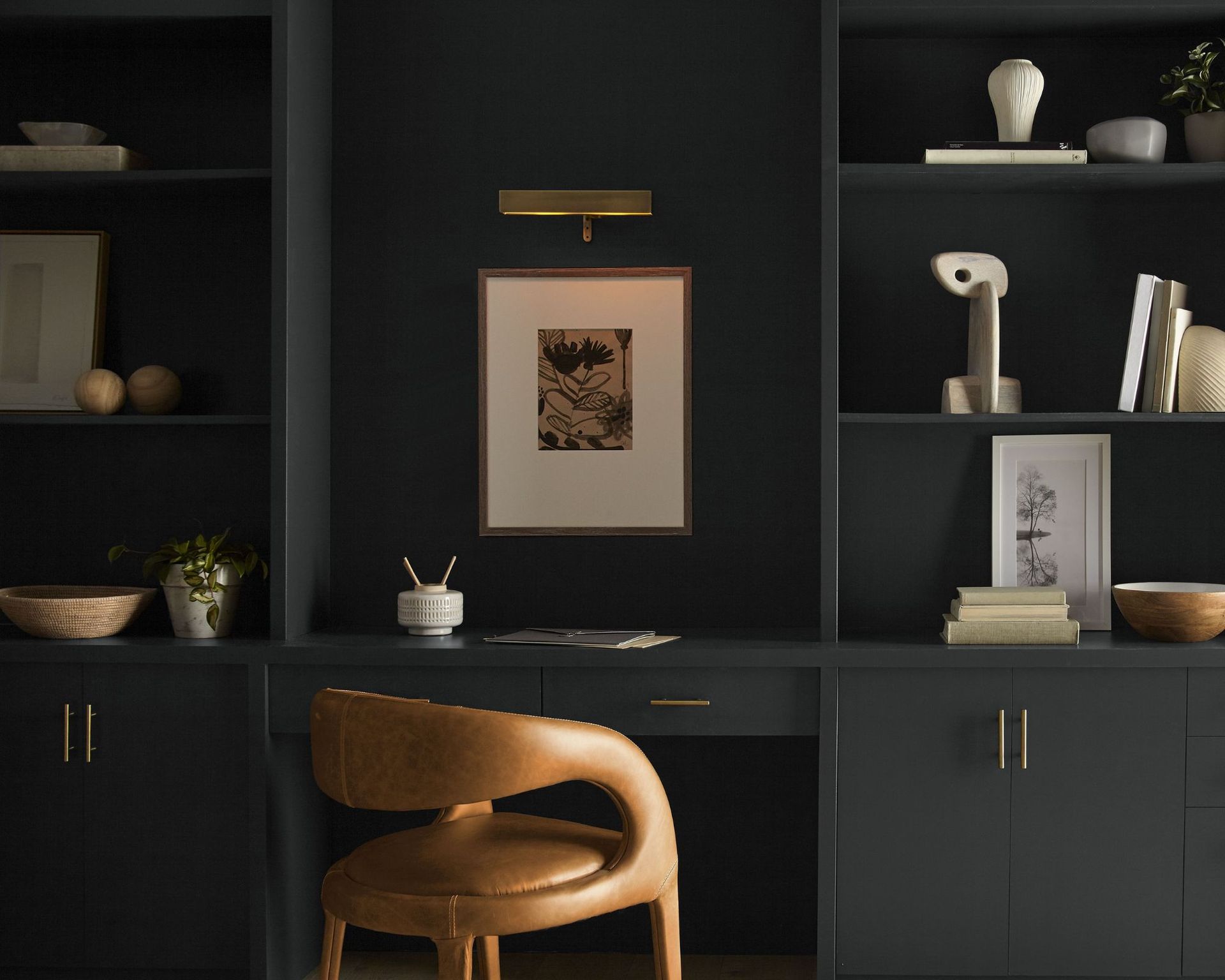 Cracked Pepper was announced as the 2024 Behr color of the year for the California-based paint company. A soft black shade that is prized for its versatility, the color was designed to capture the warming and comforting effects associated with dark colors in the home.
With a signature elegant look, Cracked Pepper allows homeowners to create sophisticated spaces that feel equally inviting and relaxing, perfect for rooms such as cozy living room ideas.
2. Limitless by Glidden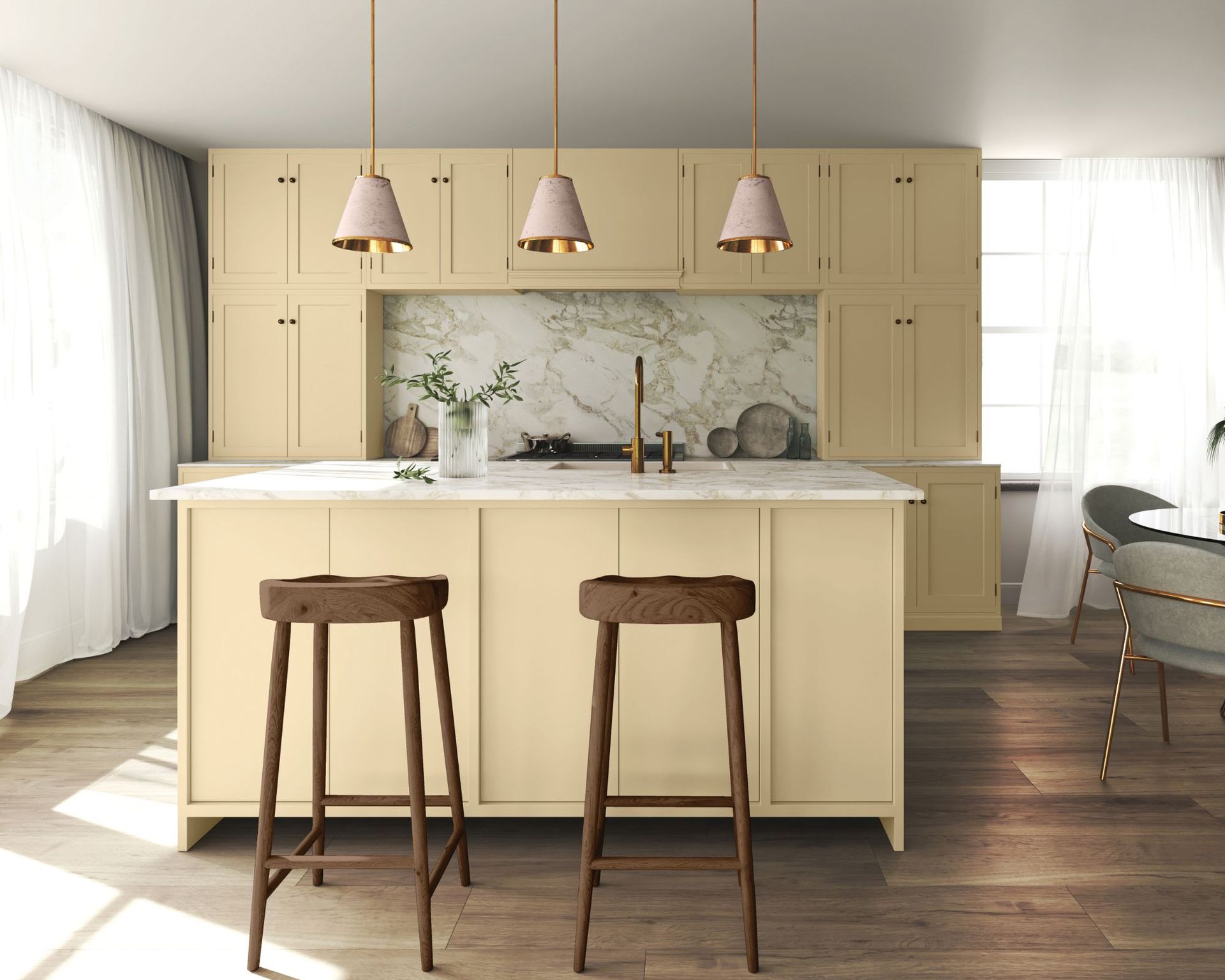 Glidden's 2024 color of the year is Limitless: a warm, honey-toned neutral shade. The fresh color is highly versatile by perfectly balancing the understated nature of neutrals whilst also bringing a pop of primary color to the home.
Limitless has been crafted carefully to work well across many interior styles, and can be used to make a loud statement as much as it can create a calming backdrop in the home.
3. Ironside by Dutch Boy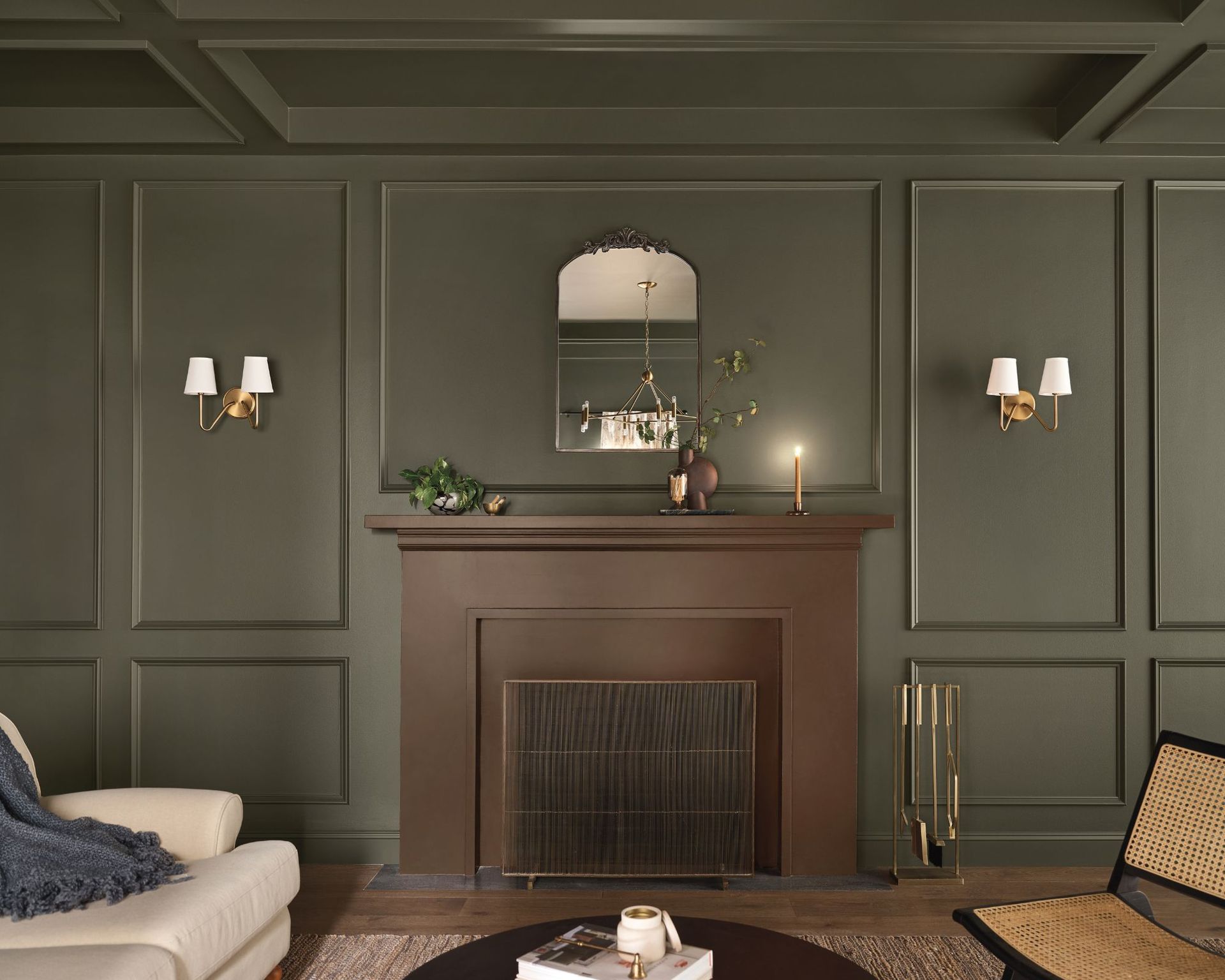 Ironside, a deep olive shade, claims the title of Dutch Boy's 2024 color of the year. Responding to the rising popularity of deep shades in the home, Ironside balances both sophistication and comfort.
Ironside also links to nature, creating an organic feel in the home that is a great choice for creating a timeless space, such as dining room ideas.

4. Renew Blue by Valspar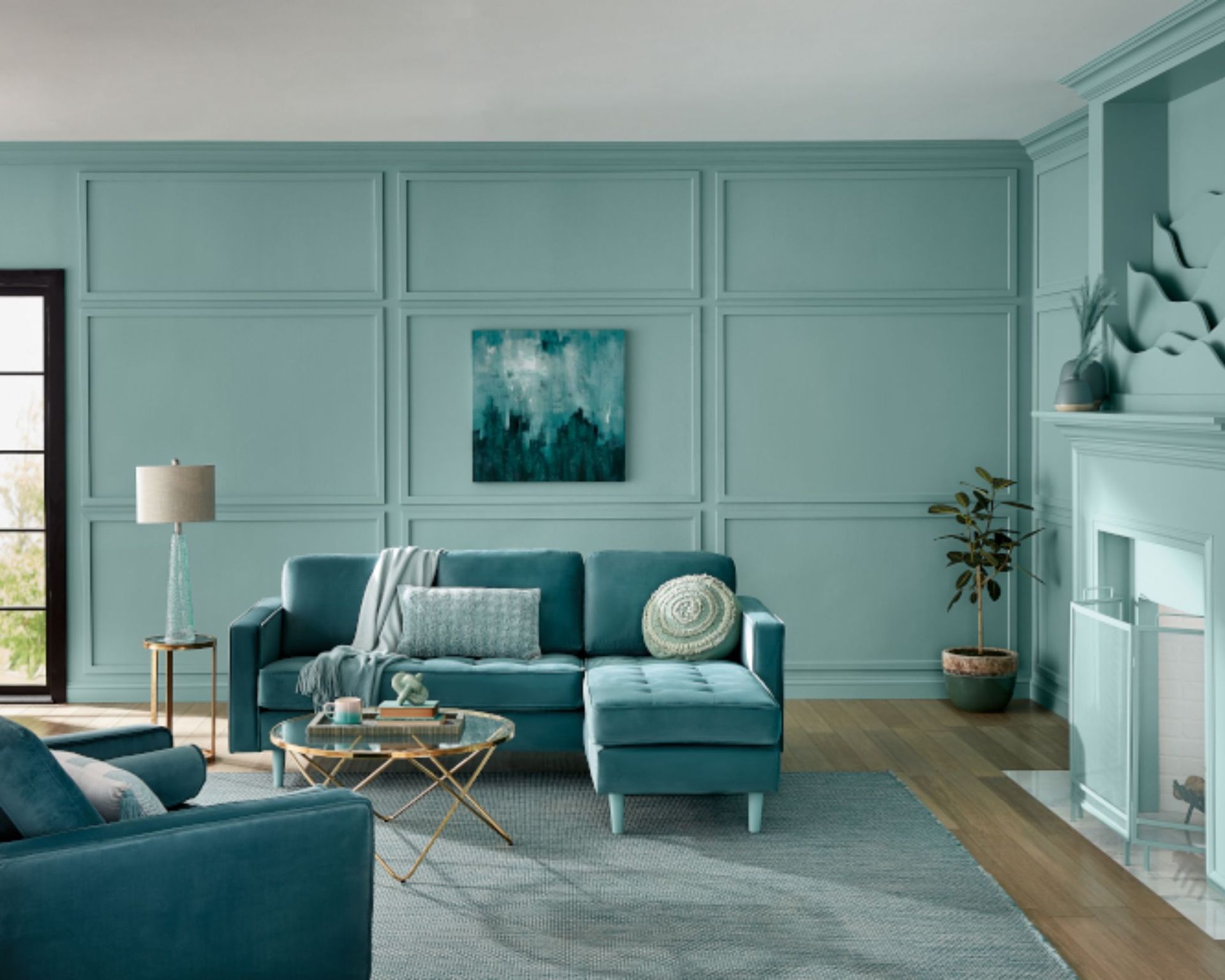 Described as a 'new neutral', Valspar's 2024 color of the year is Renew Blue. The shade is an uplifting blue that includes hints of grayish sea green and is all about well-being and restoration.
With strong references to nature, the shade is instantly relaxing and aims to be used throughout the home, whether as a primary or accent color, to create a restorative and balanced environment.
5. Persimmon by HGTV Home, Sherwin-Williams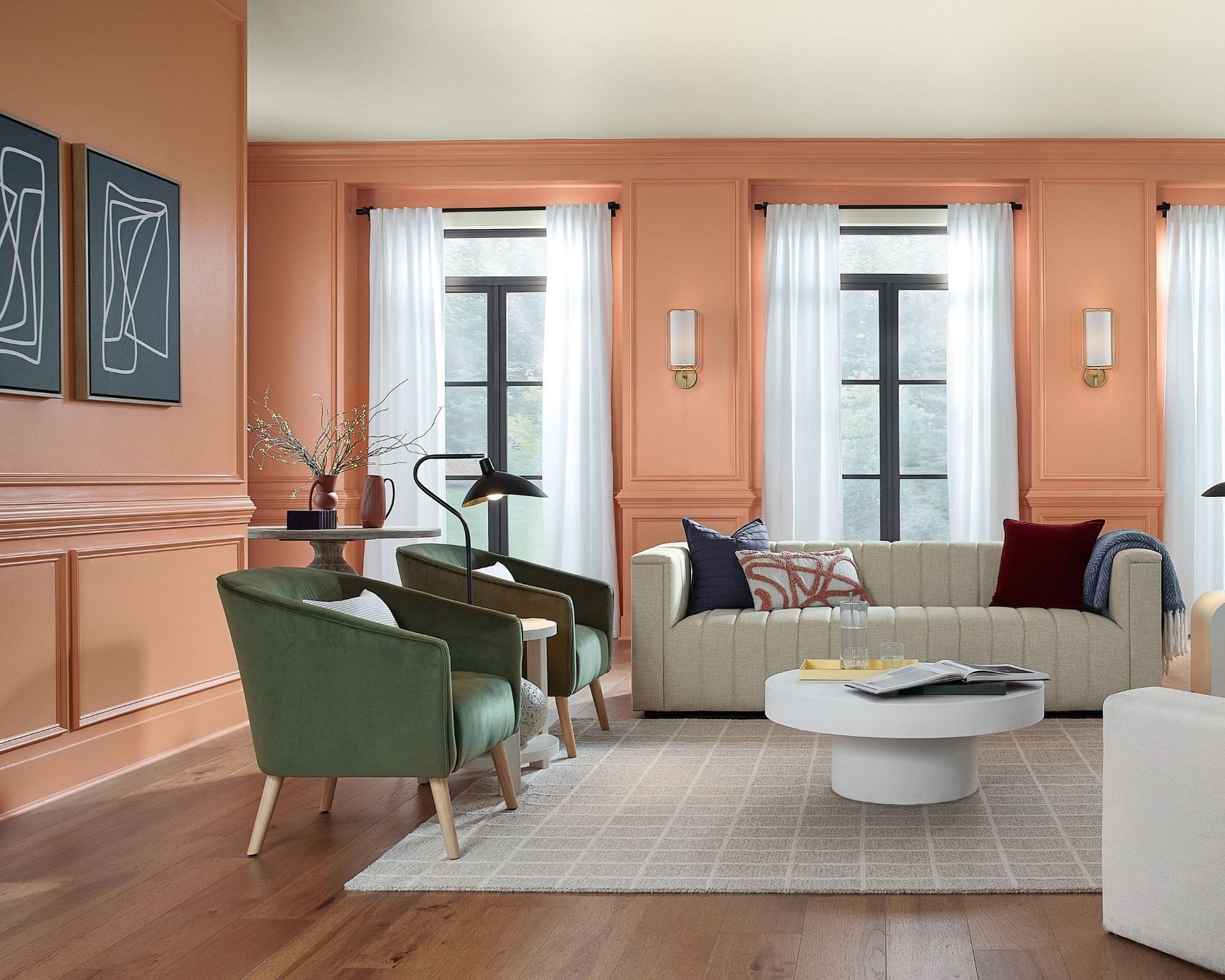 For 2024, HGTV Home by Sherwin-Williams revealed Persimmon as its color of the year, alongside a 10-shade 2024 color collection called Renewed Comfort, designed to encourage tranquillity and rejuvenation.
Persimmon is an earthy terracotta color that again, promotes comfort in the home and provides a pop of energetic color whilst maintaining a soft look.
6. Anthology Collection by Sherwin-Williams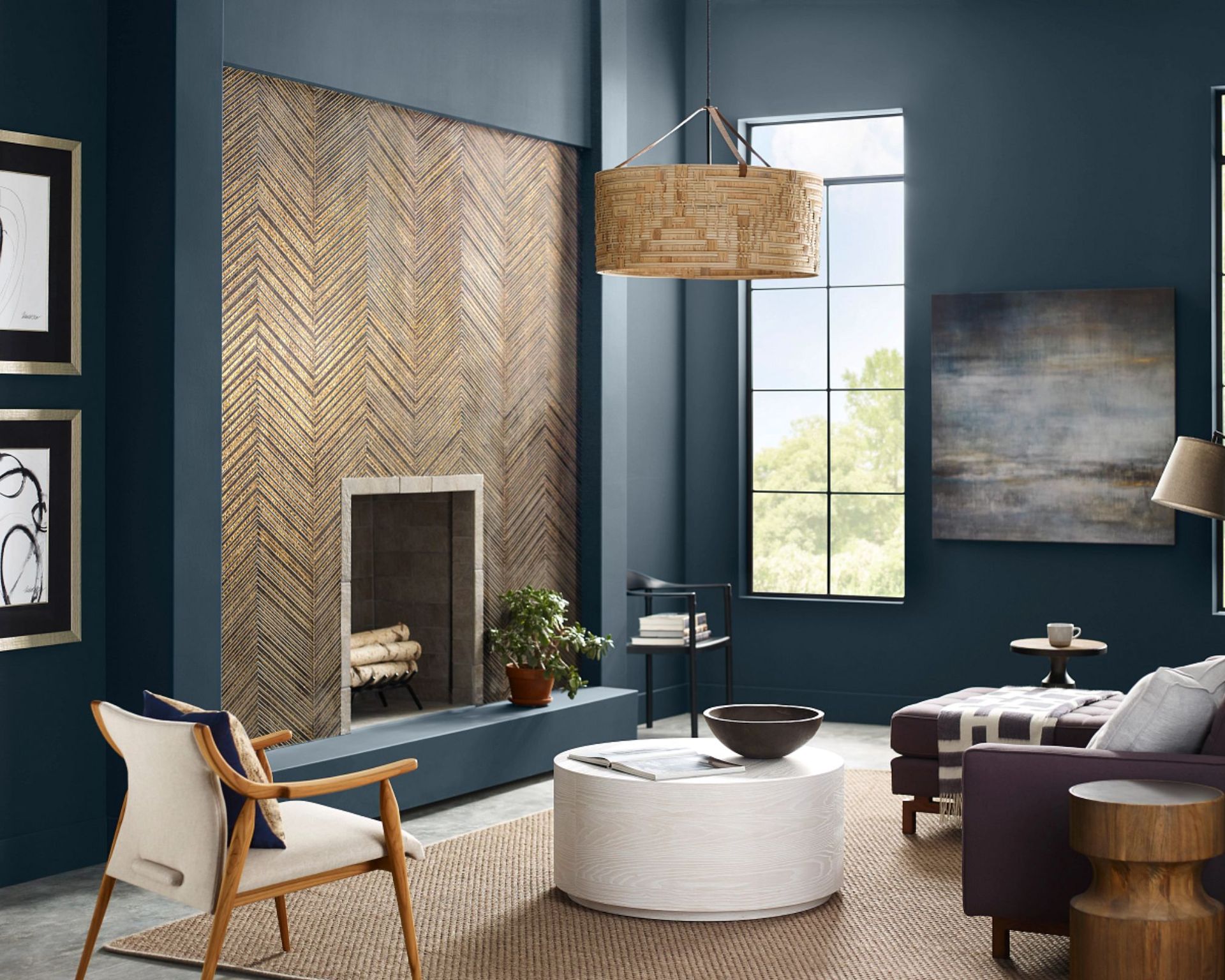 Opting for an alternative color trend report, rather than a singular color offering, Sherwin-Williams launched Anthology: a collection of 48 hues for 2024. Divided into four key color families: blues and greens, reds and purples, deeps and darks, and delicate tints, the collection is all about boosting well-being in the home.
Balancing vibrant hues with understated neutrals, the selection collectively acts as staple colors for the home that create warming and relaxing spaces that inspire personality.
7. Bay Blue by Minwax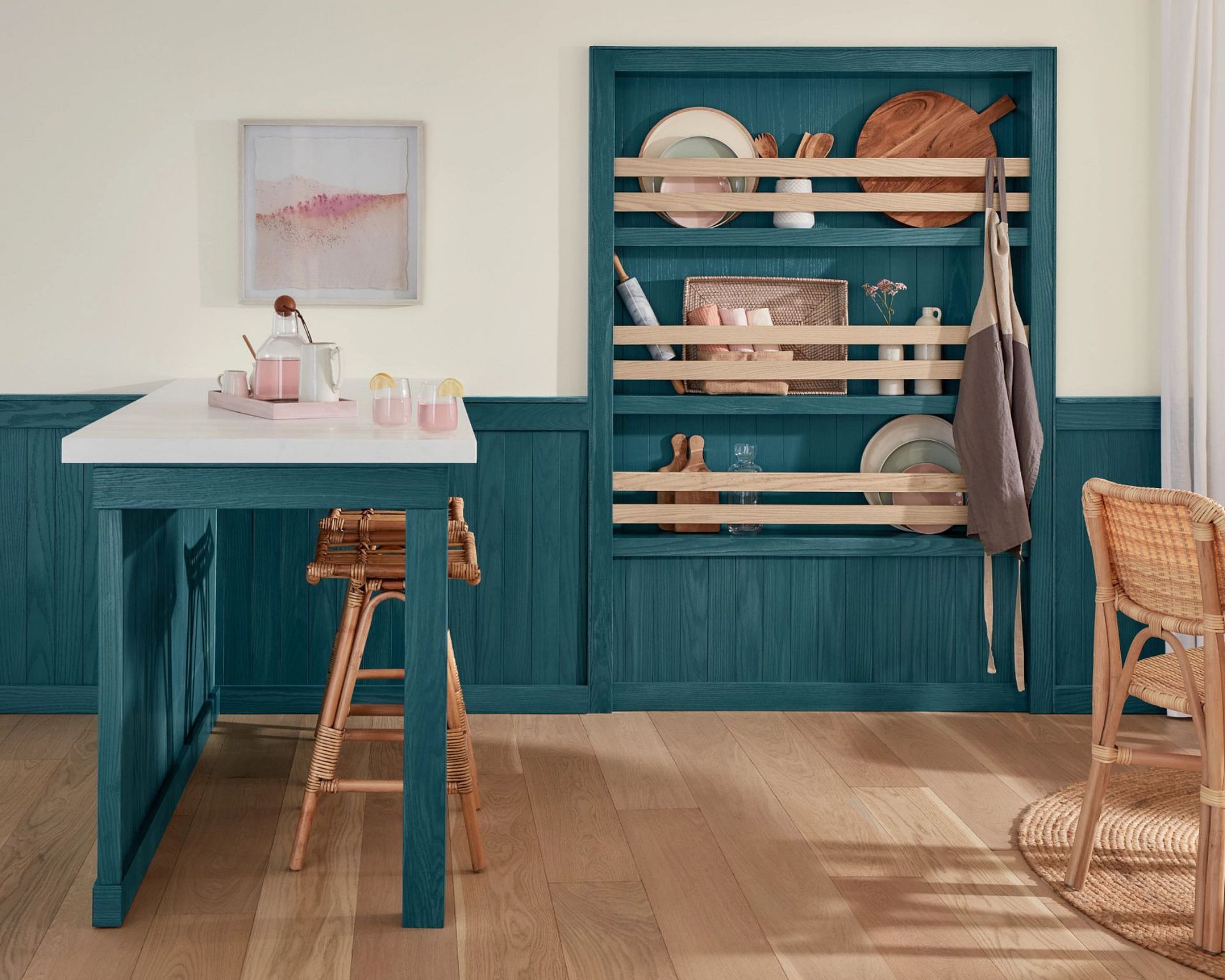 Bay Blue, announced by Minwax is a wood stain, falling somewhere between a green and a blue. Designed to enhance natural wood throughout the home, Bay Blue aims to propel homeowners to get creative and use the shade to elevate spaces – or furniture items – with its uplifting hue.
The stain works well with warm-toned wood as well as copper, and perfectly complements decorating with vintage, as well as translating well to more modern spaces.
8. Upward SW 6239 by Sherwin-Williams
Sherwin-Williams unveiled a versatile blue hue for its 2024 Color of the Year, Upward SW 6239, that can be used across a wide range of interior styles. Inspired to create spaces that feel relaxed and welcoming, the new color aims to promote a peaceful feel in residential and commercial projects alike.
Opt to use the color on all four walls of a room, or for a more reserved introduction of blue into the home, you can use the calming color to decorate furniture pieces.
9. Sweet Treats by Little Greene
Little Greene's newest color palette is titled 'Sweet Treats', and it's all about replicating the rich and indulgent shades associated with iconic desserts. A collection of nine new hues, each tone is a fresh take on neutrals that feels instantly warming and sophisticated.
Thanks to the collection's timeless colors, they are ideal for multiple uses in the home, whilst their richness makes them perfect for creating cozy fall color schemes.
10. Viridis by Graham & Brown
Interior brand Graham & Brown announced its color of the year for 2024 as Viridis, a soft and earthy shade of green. Designed to create restful and restorative spaces in the home, the new hue takes reference from nature and promotes an organic look.
Not only did Graham & Brown unveil a color for the year ahead, but also its design of the year: New Eden, a green-toned forestry print that pairs beautifully with Viridis and is available as wallpaper, curtains, and blinds.
---
Whilst there's a range of ways to incorporate 2024's key colors into the home, we've summarised the bedroom color trends to help inspire you in your decor choices for the year ahead.
Sign up to the Homes & Gardens newsletter
Decor Ideas. Project Inspiration. Expert Advice. Delivered to your inbox.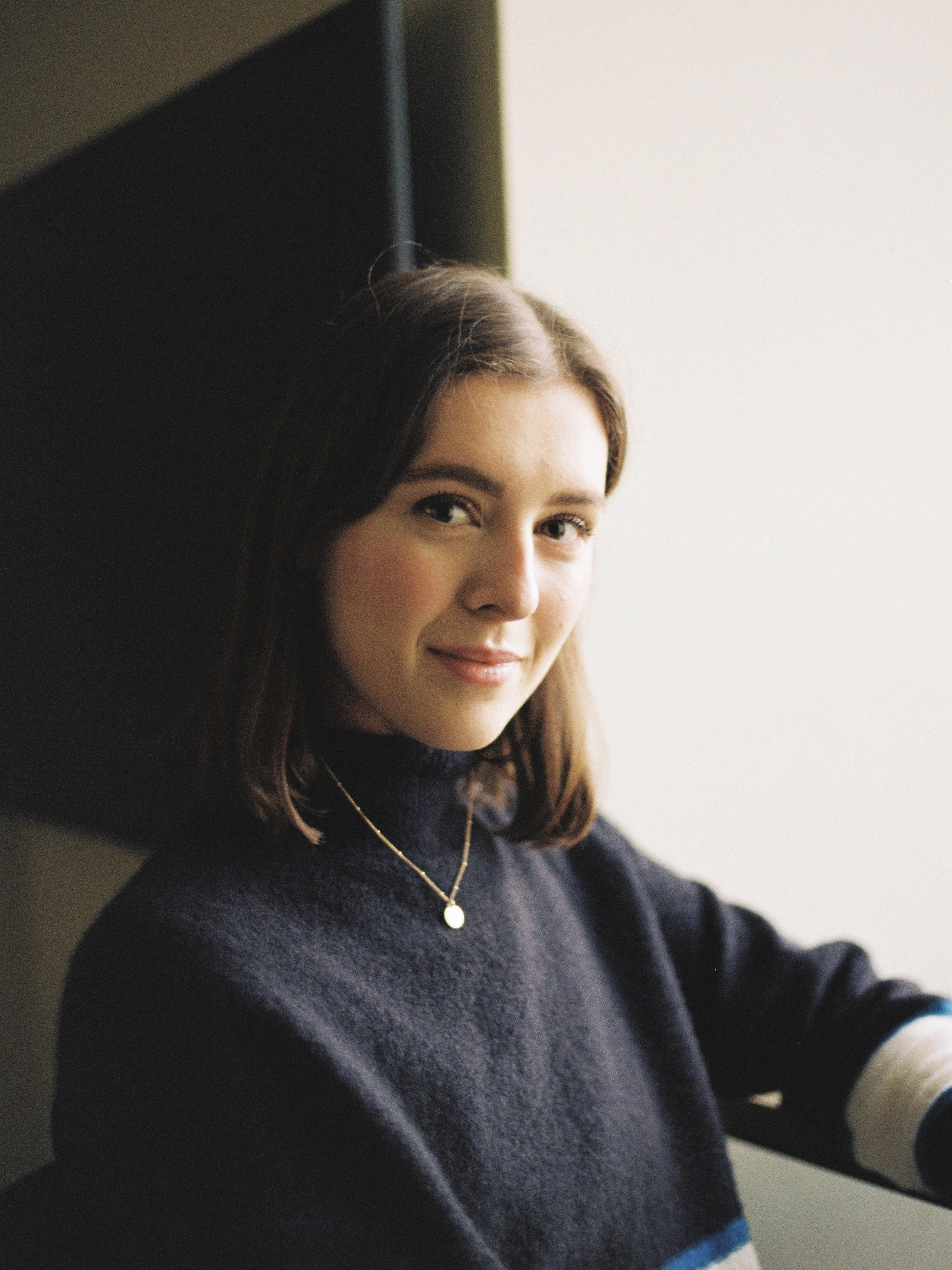 Emily Moorman is a News Writer at Homes & Gardens, working across a range of topics spanning interiors, celebrity and emerging trends. With a background in the fashion industry, Emily is well-versed in the world of design and trend cycles. Her undergraduate degree was in Fashion Communication and Promotion which she studied at Norwich University of The Arts, specialising in writing and digital communications.