Best blender 2023: perfect smoothies, soups, and dips, tested by experts
Honest, expert tests of the best blenders from Vitamix, Ninja, NutriBullet and more, so you can find the right blender for you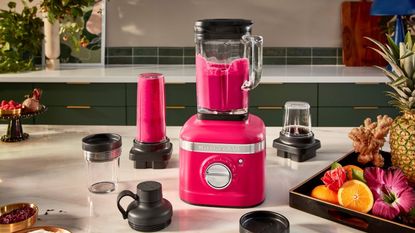 (Image credit: KitchenAid)
Best blender 2023: Jump Menu
Whether you need a post-workout protein shake or a frozen margarita for an evening with friends, the best blender can do it all.
We've compiled this guide to the best blenders after months of hands-on testing, comparing each great buy against another from top brands, including Ninja, NutriBullet, Vitamix, and KitchenAid.
Our testing process covered more than an easy summer berry smoothie; we blended tough, fibrous kale, frozen fruits, nuts, ice, and much more. With some of these blenders we could even make hot soup out of skin-on vegetables and chunky onions in order to see how creamy and smooth our finished results would be.
Some these blenders are compact enough to be stored in your kitchen cabinet between uses; others are countertop models that are good looking enough to show off. Just as in our listing of the best food processors on the market, we've got hands on with every model to see if it stands up to testing.
Best blender deals
There are plenty of blender deals around, but these are the best on the market right now. I'll keep you up to date on the best prices available, right here.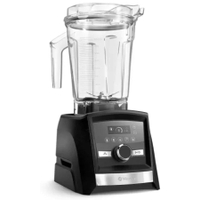 Vitamix A3500 Ascent Series | Was $649.99, now $549.95 at Vitamix
This has defended top spot in our buying guide for years. It blends faultlessly, can heat up food to make a soup, and has a 'set it and forget it' function. It's reduced in a number of places, but this is the best deal you'll find.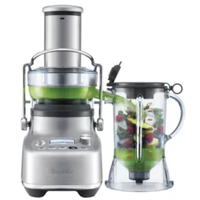 Breville 3X Bluicer | Was $214.99, now $149.94 at Amazon
Combining a blender and a juicer into one product leaves you with this industrial powerhouse. It's in our buying guides for the best juicers and blenders, because it's simply brilliant. It's certainly on the large side in every dimension, so if you're short on space, it's worth considering your options.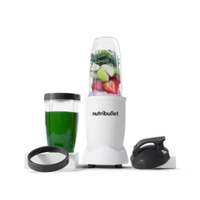 Nutribullet Pro 900 | Was $109, now $79.99 at Kohl's
This deal only applies to the Pro 900 in white, but if that doesn't matter to you, it's a great price. This is easy to clean and take with you on the go, so if you often want single-servings, it's the perfect model.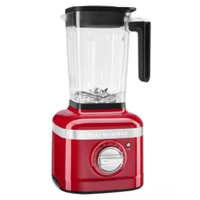 KitchenAid K400 | Was $289.99, now $199.99 at KitchenAid
Available in a range of colors, this is an excellent way to make a countertop statement. The 56 oz pitcher offers incredible capacity and power, but it's quite heavy and stiff in places.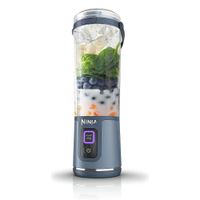 Ninja Blast Personal Blender| Was $56, now $44.88 at Walmart
This is the best personal blender on the market. It's compact enough for single servings and strong enough to rival full size blenders.
The Quick List
If you haven't got time for all the detail, these are the best blenders on the market. We go into more specifics further down.
Best overall
Best overall
With five presets and the ability to make soup as well as smoothies, this was a fast favorite. It has over ten speeds and makes dreamy, creamy results.
Best bullet
Best bullet
Ready for on the go drinks as well as smoothies for two, we found the NutriBullet easy to use and were impressed with the results. It's easy to clean and store too.
Best large
Best large
This blender is great in its own right, but it also has a huge 68oz capacity that's perfect for big family gatherings.
Best for smoothies
Best for smoothies
With a 64 oz jug, this blender made some of the best smoothies on test.
Best blender/juicer