Vitamix E310 Explorian Blender review: is Vitamix's basic blender worth it?
We put the Vitamix E310 Explorian to the test to see if this entry-level blender is as good as the rest of the brand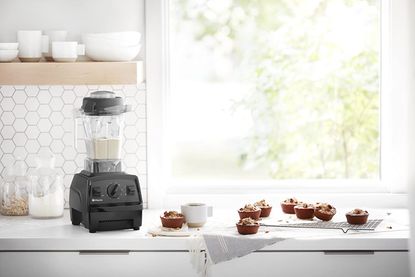 (Image credit: Vitamix)
This impressive 10 speed blender can blitz, pulverize, and liquidize its way through pretty much any food. It's simple to use and easy to clean, but the downside is that the blades get warm and there are no safety features to stop it switching on without the lid in place.
Reasons to buy
+

Made in the USA

+

Most affordable Vitamix blender

+

Doubles as a soup maker

+

Powerful

+

Good range of speeds

+

Easy to clean
Reasons to avoid
-

48 oz container might be too small for larger households

-

Lacks safety features
You can trust Homes & Gardens. Our expert reviewers spend hours testing and comparing the latest products, helping you choose the best for you. Find out more about how we test.
Sign up to the Homes & Gardens newsletter
Decor Ideas. Project Inspiration. Expert Advice. Delivered to your inbox.
Thank you for signing up to Homes & Gardens. You will receive a verification email shortly.
There was a problem. Please refresh the page and try again.
Vitamix is widely regarded as a premium blender brand. With a history spanning more a century, this proud American company continues to manufacture its blenders in the US. Vitamix takes blending very seriously and focuses on making powerful, efficient, hard-working blenders that are built to last. However, since the Vitamix E310 Explorian is the entry-level model, I wanted to find out if it felt cheap or if it's had the same quality as their other blender.
The Vitamix E310 features a 48 oz container which is smaller than most of the other Vitamix blenders, which come with a 64 oz container. However, it's worth noting that there is a Vitamix E320 which is very similar and comes with a larger capacity. As you'd expect from the basic model, it doesn't come with any accessories or single serve cups and is equipped with a simple manual dial control.
With all this being said, it's still a Vitamix, so I went into this review expecting big things. I put it through its paces making smoothies, dips, soup and even nut butter in my kitchen at home. I was consistently impressed by its power and soon forgot that it's the entry-level Vitamix. It's rightly taken a place on our list of the best blenders.
Reviewed by
Helen has a background in Home Economics, and as such food and cooking form the backbone of her varied 20-year career. She is a freelance writer specializing in home appliance reviews, but she's most at home when trying out the latest kitchen gadgets.
She tried this Vitamix blender at home for one week, making a variety of drinks, snacks, and meals for herself and her husband and scrutinizing the results as well as noting how easy it was to use and clean. Vitamix loaned her this blender for a short time for the purpose of the review.
Vitamix E310 Explorian product specifications
Capacity: 48 oz container
Material: plastic container
Settings: 10 speeds plus a pulse switch
Power: 1400 watts
Dishwasher safe: yes
Power cord: 4.5 ft
Dimensions: 18 x 8 x 11 inches
Colors: black, red, slate
Who will it suit?
Anyone looking for multiple blending speeds. Some blenders offer just two or three speeds. If you're a budding chef, this may not offer enough scope to create the results you need. The Vitamix E310 has 10 speed levels, so no matter what you're making you'll be sure to find the right blending speed.
Those with a larger budget. At around $300, it's not the most expensive blender you can buy. In fact, you can pay well over double this for some Vitamix blender bundles. But it is pricey in comparison to many other brands. That said, you get what you pay for; it's worth the investment if you need a powerful blender.
People looking to blend tougher ingredients. If you like to blitz nuts and seeds or create tasty cooking pastes, you may have realized that not all blenders are up to the job. But the Vitamix E310 is a powerful appliance that can tackle virtually anything you throw at it.
Unboxing
My favorite products are packed without Styrofoam or too much plastic, so the Vitamix and I got off to a good start when I discovered that it was packaged almost completely in cardboard, with just a couple of bags. From the box I removed the container, a tamper, the motor base, manual, and recipe book.
The container slots directly onto the base, there's no complicated locking or twisting mechanism to figure out. Plus, it's ideal for both left and right-handed cooks, since it can be placed on the base with the handle to either the left or the right.
The lid locks onto the container with the aid of two side clips that are a bit stiff to unclip as well as quite fiddly to grasp. But since the lid is made of a rubbery material, I'm hoping this stiffness will ease after a few uses. The lid also features an inner cap that can be removed to allow the tamper to be inserted during blending.
I very quickly determined that the blender can be switched on even if the lid isn't in place, which is disappointing. I'd have liked to have seen a better safety feature from a blender at this price level.
First impressions
I think this blender — and all Vitamix blenders — have an industrial, angled design that looks like it's straight from a commercial kitchen. In other words, this thing looks like it means business. My first impression is that the container looks disproportionately small in comparison to the base, but the large base is simply an indication of the powerful motor hidden within.
The central dial control displays the 10 speed levels and a switch on one side turns it on, while the switch on the other side is for pulsing. So there's no guesswork or complicated menus to scroll through, it's all pretty obvious from the get-go.
Those with limited power points will welcome the long power cord power, and it can be wound around a cord storage area beneath the base, so it doesn't get in the way if you don't need it.
I quickly leafed through the recipe booklet and when I say quickly, I mean it. This thing might be a thick booklet that promises much inspiration, but the reality is that there are only 12 recipes, and the rest of the booklet is translations. You'll have to head to the Vitamix website for additional inspiration and there are plenty of recipes there, which does kind of make me wonder why they bothered printing this recipe book, which I fear is just destined for recycling.
That said, the recipe book does include some helpful guidance on the order various ingredients should be added to the container when making a smoothie. And I didn't realize until I read the soup recipe that it can also be used to create hot soups, using the friction of the blades to heat up and blend cold ingredients into a hot soup in under 10 minutes.
Blending a smoothie
As a starting point I blended a smoothie recipe that's a mainstay in my house. Since it's something I make often, it helps me evaluate the effectiveness of the blender. I added milk, yogurt, protein powder, oats, peanut butter, frozen raspberry, frozen blackcurrant, and ice cubes.
I made enough for two large portions and the ingredients came up to the 42 oz line, so it wasn't far off the maximum capacity. I blended it for 40 seconds at max speed and then had a quick look before deciding it would benefit from a bit longer and blending for a further 40 seconds. The container has a wide pouring lip that makes pouring out the smoothie fast and clean.
An 80 second blend is super speedy for this particular smoothie. The texture was so good that halfway through his smoothie, even my husband commented 'that's a good blender'. It had a thick, smooth texture; I'm used to this smoothie being a little gritty from the raspberry seeds but almost all of them had been blended smooth. There were definitely fewer seeds compared to when I've made it in other blenders. It was aerated but not overly and all the ingredients were perfectly liquidized.
Making soup
This blender turns cold ingredients into hot soup by using the heat created by the blades to cook. However, certain ingredients like potato or squash require cooking before being added to a soup, so I went down the simpler route, following Vitamix's recipe for corn soup.
This simple soup means thawing some frozen corn and adding it to the blender with stock, thyme and a small amount of onion. It's then blended for a little under six minutes. At a maximum of 83dB, the blender is no louder than other powerful blenders, but it's still loud, and irritating when blending for this length of time. I'd advise putting it in a far corner of the kitchen.
The soup was very smooth and tasted lovely, but it was also foamy, which I didn't enjoy. Considering my stock was still quite warm when added to the container, I was surprised that the soup only reached 130°F. If you like your food piping hot, you may need to give it a quick blast in the microwave.
Blending a frozen yogurt
I made a pineapple and mango fro-yo using just yogurt, and frozen chunks of mango and pineapple. I based the ratio of yogurt to fruit on the recipe for berry frozen yogurt in the recipe book. After blitzing for just under a minute at high speed, while continually tamping the fruit towards the blades, I opened it up to have a look. I could still see a few small unblended pieces of fruit, but it only took a further 30 seconds of blending and tamping to obliterate these.
I was super impressed that in under 90 seconds it could turn 10 oz of frozen fruit chunks and 4 oz yogurt into a creamy, smooth fro-yo with a deliciously fresh, tart and fruity flavor. It's the ultimate quick and healthy dessert option.
Making nut butter
As I don't frequently make nut butters, I chose the recipe for almond butter in the recipe book. The ingredients are simply almonds and 1 tbsp oil, but I also added a generous pinch of salt and some vanilla extract halfway through. I started blending and quickly increased it to the max speed, but despite the recipe saying it'd only take 60 seconds, it took a lot longer.
I used the tamper continually to push the nuts towards the blade and stopped to check on it and stir it up after two minutes as well as add my extra ingredients. And although it was obvious that there were no chunky nut pieces left at this point, it still had a thick and fluffy mashed potato texture. So, I kept going, stopping after every subsequent minute to check on it.
After six minutes it still didn't have the spreadable consistency I was looking for, but it was starting to get quite warm, so based on that I decided to stop. Admittedly, it was thicker than the almond butter I buy from the store, but it was super tasty and still very enjoyable.
Having done some reading afterwards, I think I should have added my liquid vanilla extract at the end instead of halfway through, because it may have caused the almond butter to cease up which could be part or all of the reason it didn't become creamy and spreadable, which is likely my fault and not the blender's.
Crushing ice
This is where this blender excels. I threw in around 10 ice cubes, turned up the speed to max and stopped it when I could no longer hear any large chunks of ice rattling around. Astonishingly, it took just seven seconds to pulverize the ice into a powdery white snow perfect for cocktails or icy drinks for children.
Making hummus
Instead of using my go-to tried and trusted hummus recipe, I followed the Vitamix hummus recipe. That's because instead of the usual tahini (sesame seed paste) it calls for whole sesame seeds. I was intrigued to see whether these would get broken down or stay whole during the 60 second blend.
Making the hummus was quick and easy and the texture was just perfect for me, not overly smooth, but definitely not chunky either and it appears that the sesame seeds were completely broken down because I couldn't detect a grittiness.
I added extra spices and seasoning at the end, to suit my own preference, but the blended texture was just what I was looking for.
Cleaning
The blades are not removable from the base of the container, but thankfully the container, lid and tamper are all dishwasher safe. Alternatively, the container can be cleaned by adding dishwashing liquid and water, then blending on high speed for 30-60 seconds. I used this method after making nut butter and was surprised at how effectively it removed the residues, especially at the base and around the blades.
It doesn't come with a cleaning brush, but I'd advise getting one if you want to clean it by hand, as that will help avoid any nasty blade-related accidents. That said, for lots of foods like smoothies and my soup, I didn't really have to put in much effort to get it clean. Often a quick rinse with hot soapy water and a wipe is all that's needed.
How does it compare to other blenders?
If you really want the best of the best and you've got a budget to match, the Vitamix A3500 Ascent is the top-of-the-range model to pick. It's incredibly powerful, offers five smart programs, a programmable timer, smart wireless connectivity, and a large 64oz container. It's currently topping our list of best blenders and the performance is top-notch. But it's double the price of the E310 and not everyone will make use of all that extra power and smart functionality.
At the slightly cheaper end of the scale, the Ninja Professional Plus Kitchen System with Auto-IQ is another of our favorites. It's a multi-purpose blender that also functions as a food processor as well as a single serve blender. So it's ideal if space is limited and you need to maximise the functionality of your appliances. But, there's a lot to store so if you already have a food processor, it won't be the one for you.
Should you buy the Vitamix E310 Explorian Blender?
It's hard to ignore that this is a pricey blender. However, if you're looking for a blender with muscle then it's definitely worth considering. It's more powerful than many of its competitors and even though it's the most basic model on offer from Vitamix, it doesn't feel basic in terms of power and performance.
I've used and reviewed a lot of blenders and Vitamix blenders certainly stand out from the crowd. If you need a blender that can work hard and tackle more than simple milkshakes or batters, this one is a great choice.
Sign up to the Homes & Gardens newsletter
Decor Ideas. Project Inspiration. Expert Advice. Delivered to your inbox.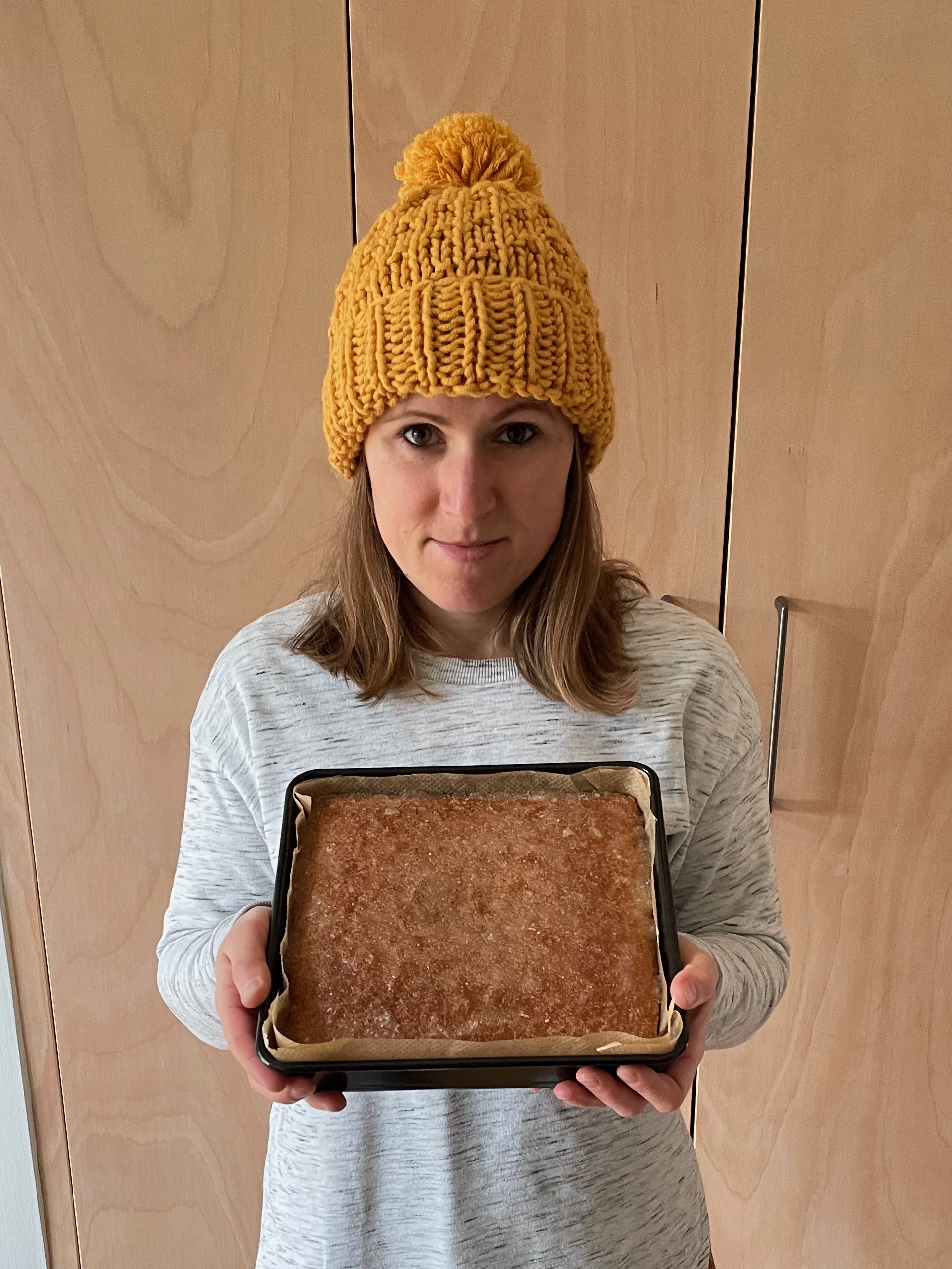 Helen McCue is a freelance contributor who trained as a Home Economist. After starting her career in the food industry, she moved into home appliance reviews, utilising her cooking skills and experience to put all kinds of products to the test, and over the years has reviewed hundreds of home and kitchen appliances for a variety of publications.
Having completely renovated her current house, Helen reviews kitchen appliances from her open plan kitchen at home in a beautiful Berkshire village. When she's not working, Helen can be found enjoying the local countryside or dreaming about her next house renovation project.