Best coffee makers 2023: tested by a barista
Find the best coffee makers which can master effortless espressos to gourmet pours. These are our barista and expert testers' top picks.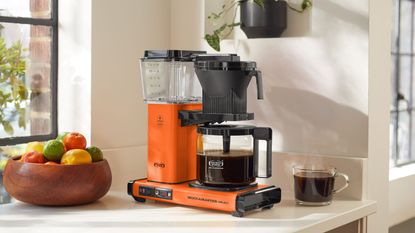 (Image credit: Moccamaster)
Best coffee makers 2023: Jump Menu
The best coffee makers are a kitchen staple. They're what makes the difference between a basic routine and a sacred ritual. Some people like to mindfully grind their beans and others need a quick fix. Thankfully, for every kind of caffeine consumer, there's a good coffee maker.
Whether you're deep in the cold brew and coffee concentrate trend or seeking to settle the Breville vs De'Longhi debate, our experts have the answers. Our team of coffee connoisseurs and baristas have tested a range of machines which can make delicious, consistent, speciality coffee.
As a former barista, I've looked at all the household names - Breville, Nespresso, Gaggia, Bialetti, and De'Longhi - as well as modern, up-and-coming companies trending on TikTok. For every caffeinator there's a coffee maker, and I'm here to help you find yours.
If you're still not sure whether you want a filter coffee maker, bean-to-cup machine, or something in-between, our baristas have written a guide to the different types of coffee makers. If you don't have time to waste, here's everything you need to know.
Best coffee maker deals
If you want to save some money on your coffee maker, these are the best coffee maker deals available on tested, recommended products.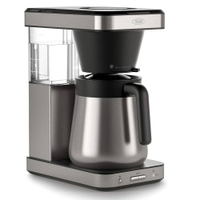 OXO Brew 8 Cup | Was $199.95, now $159.99 at OXO
One of our favorite coffee makers of all time, this can make everything from a single cup to a full carafe of flavorful filter coffee and it can keep it warm for hours too.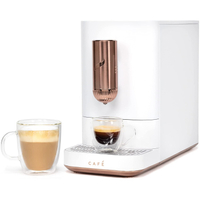 Café Affetto Automatic Espresso Machine| Was $679, now $379 at Best Buy
This has been in our buying guide for the best coffee makers for a long time. Sleek, impressive, and easy to use, it's expensive at $679, but a bargain at $379. It's often reduced in sales, but 40% is a big discount.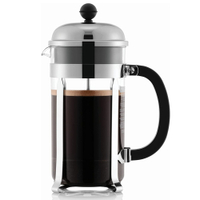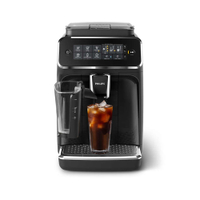 Philips 3200 Series | Was $999, now $742.99 at Amazon
The Philips 3200 is on sale for almost half-price. It comes with a powerful water filtration system that's easy to maintain. As long as you change the filter when you're prompted by the machine, you shouldn't need to descale your Philips 3200 until you've made 5,000 more cups of coffee.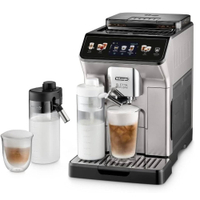 De'Longhi Eletta Explore | Was $1,999.95, now $1,499.95 at De'Longhi
I talk about this coffee maker more than any other I've tested. It can make over fifty different coffee and has customizable settings for different users. It's incredible and normally pretty expensive, so buying it for $300 is always a good idea.
The quick list
Here's a quick tour of our tried-and-tested favorites. We'll give you the headlines here and if you want to know more, we have detailed reviews further down the page.