Nespresso Vertuo Next coffee maker review – premium coffee, made easy
A stylish maker that looks just as good as the coffee tastes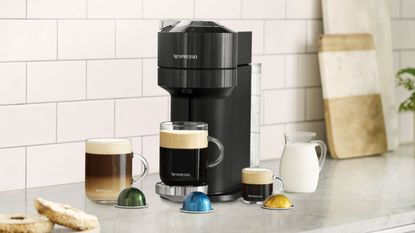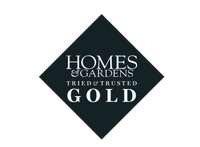 (Image credit: Nespresso )
The Nespresso Vertuo Next is fuss-free pod coffee maker that's sleek, stylish and perfectly practical in every single-serve way. With high-tech performance you won't have to worry about getting right, we're impressed by this one-button-does-all machine.
Reasons to buy
+

Sleek & stylish design

+

Easy to use

+

Smartphone connectivity

+

Brews a wide range of coffee types

+
Reasons to avoid
-

Only compatible with Nespresso Vertuo pods

-

No temperature control on milk frother
You can trust Homes & Gardens. Our expert reviewers spend hours testing and comparing the latest products, helping you choose the best for you. Find out more about how we test.
Sign up to the Homes & Gardens newsletter
Decor Ideas. Project Inspiration. Expert Advice. Delivered to your inbox.
Thank you for signing up to Homes & Gardens. You will receive a verification email shortly.
There was a problem. Please refresh the page and try again.
Nespresso is a household name when it comes to coffee, meaning it's more likely than not you've tasted their coffee before. Be it made by a barista or using Nespresso instant ground coffee in your best drip coffee maker, you'll know what to expect when it comes to taste. But investing in one of the best coffee makers is so much more. It needs to be easy to use for when you're after your morning coffee fix and has to look good on your kitchen counter.
Well, the Nespresso Vertuo Next ticks all the boxes. It makes smooth coffee, with plenty of compatible pods to choose from in different tastes and blends. Whether you're wanting an espresso in the morning, a mug in the middle of the day, or a carafe for you and your guests, it's the only Nespresso machine that makes 5-cup sizes. How? It uses automatic blend recognition to adjust the brewing settings according to each capsule. And despite all of this technical performance, it works with just the touch of a button. It's one of the most stylish we've come across too. Slim and sleek, with multiple colors and finishes to choose from (we tried the matte black) it's sure to go with any contemporary or classic kitchen aesthetic.
There's no surprise this 5-star rated machine has earned the top spot as our best single-serve coffee maker then. But if espressos are your-go, and you have no need for everything else this maker has to offer, you might want to see our best espresso machine guide instead.
Nespresso Vertuo Next coffee machine specs
Dimensions: W5.5 x D16.8 x H12.4 inches
Coffee type: Espresso, double espresso, mug, Gran Lungo and Carafe
Materials: ABS, Plastic (PBT-PET) made with 40% recycled plastic
RRP: $179.95 (without milk frother)
Water tank capacity: 37oz
Weight: 8.8lbs
Unboxing Nespresso Vertuo Next
Image 1 of 5
Nespresso works with a range of manufacturers to create its machines, including Breville and De'Longhi in the US. Note, I live in the UK, so my machine is by Magimix and it features the brand's logo front and center.
Opening the box, I also presumed there would be more than a few parts to play with. But protected by recyclable cardboard inserts that cleverly held each piece in place, were the machine itself, the drip tray, and the manual, with the milk frother, kept separately in its own box. I lifted them all out and laid them on the table before beginning to put them together. Even before assembly, I could see how stylish the Nespresso machine was going to look. Its matte black finish with rose gold touches gives it a modern edge I just LOVE.
First impressions
Set-up was also straightforward. A family member currently has another pod coffee machine, which has multiple parts and processes to get going. Think pushing reset buttons, switches, and codes for certain set-up instructions. Instead, once I'd attached the drip tray, plugged it in, and filled the water tank, the instructions told me to push the (only) button three times in two seconds to rinse the machine. Given the five types of coffee this machine makes, the high-tech brewing performance, and the great coffee taste it claims to have, I was more than impressed with the one-button-does-all functionality. The rinse took around ten minutes, which at the moment felt longer due to my excitement. While this is only required at the beginning, to run through a brewing cycle and clean the components from any dust build-up before use, it could also be useful to do if you're switching between coffee flavors and blends in between cleaning. After that, it was ready to go.
As for the milk frother, which is an add-on you can choose to come with, or without the maker, the set-up is equally as simple. Plug in and push the go button. That's it.
An extra step in the setup process is Bluetooth connectivity. Initially, I didn't know whether this was a required part of using the machine or not – if it was, I'd find it a little unnecessary, but thought I'd download the app anyway. To connect your smartphone to the machine, I had to create an account and link my maker. This involved putting my phone on top of the button on the machine until it pinged. Connected. But what does this do? The app allows remote functions for the machine that otherwise would be managed by a series of button pressing and self-inspection. For example, the mug symbol on the button may illuminate red or flash when it needs descaling. The manual or a quick google will tell you what this means, but conveniently, the app will alert you of what you need to do next. Pretty clever, I think! As well as machine care instructions, the app also has expert advice on how to use the machine to its full potential, and smart coffee tips on how to, essentially, become a barista.
What's the Nespresso Vertuo Next like to use?
As you can predict, by the way this review is going, the Nespresso Vertuo Next is really easy to use. The fast heat-up, single-use-button, and automatic brewing adaption means there's little to no effort needed to get a great cup of coffee. No panicked rush figuring out which temperature you'd like or accidentally pushing the wrong symbol when you're in a rush for work. Rather, all you need to do is grab a mug, choose your pod and you're good to go. Oh, and make sure the water tank isnt empty.
The coffee...
In fact, the complication comes with figuring out which coffee to choose. If you're up for trying different brews and blends and haven't discovered your go-to, like me, then this can be a little overwhelming. The Nespresso Vertuo comes with a vast range of pods since it's compatible with a single espresso, double espresso, gran lungo, mug, and carafe-sized options. The machine comes with a selection box of 3 of each. I thought this was a great add-on as I could try and decide which I like best. On the other hand, if you're a coffee addict and know exactly what type you like, then you can go ahead and buy the pods in packs of 8. Or, if you really like your coffee, and can't go a day without one (or two) then there are Nespresso coffee pod subscriptions available too.
I did make more than one coffee and tried out all variations possible. But I'll walk you through how to make a classic double espresso with milk foam. I chose the double espresso chiaro, which is an 80ml double shot, with a level 8 strength. I popped it in the machine, locked it, and pressed the button as my favorite mug sat underneath. Meanwhile, I filled the milk frother up to the max line and touched go. I poured in my milk and my coffee was ready to enjoy. Thanks to an automatic adjustment setting that adapts the brewing parameters to each capsule, including cup size, pressure, temperature, and brewing time, the process are the same as follows for whichever coffee you'd like to make.
For me, the frother is almost a little too simple. It does froth cold and hot milk, controlled by either pressing the button once or holding it down for two seconds, but there's no way to control the temperature and amount of froth together. You can either get very hot, very frothy milk or cooler milk with less froth. If you too, would prefer a frother with more technical settings, then you might want to see our verdict on some of the best milk frothers you can buy.
When it comes to taste, I can't complain about the coffee the machine makes. You'll indefinitely get the best possible flavor from freshly ground bean-to-cup coffee, but in my opinion, it's just as good as the one you'd get from the cafe and much better than an instant or filter alternative. Plus, filling up a coffee press or grinding your own beans isn't exactly convenient for your quick morning coffee. So as long as you find the type you like amongst the abundance of pod choices, then you're all set for cafe-standard coffee, at home.
Cleaning the Nespresso Vertuo Next
There's no surprise then, that cleaning the coffee machine is fuss-free. Since there aren't many parts to dismantle or settings to play with, cleaning the machine took me 15 minutes only. The self-pod emptier puts all the used pods in a box automatically as you open it up after use. Emptying this is the first step. In between cleaning, your app or red light on the top of the machine will let you know when it needs emptying. And there was also little to no coffee spill or need to wash out the container either. The water tank then needs a wash with hot water and mild detergent, and the pod holder handles and drip tray wanted a quick wipe down with an antibacterial spray and microfiber cloth. Then, I put the machine through a rinse to clear out the insides for any build-up and residue. Dried with a clean cloth and it was ready to use again.
The machine will need descaling every so often. Nespresso advises doing this every 600 coffee pods or at least every 6 months. Really, this depends on how much coffee you drink. Again your app would let you know when. I haven't had this machine for that long but descaled the machine for testing purposes. To do so, I took the maker apart and cleaned, it before adding water and a descaling agent to the container and held the button down for 7 seconds. Refill for drinkable water and clean and rinse again before making your next mug.
How does it compare to other models?
This best pod coffee maker is one of the easiest I've used. Okay, it's not meant for the professional baristas in mind, but I think it makes great coffee that tastes just as good as one made with a bean-to-cup industry-led machine. And I'd expect nothing less from Nespresso. Design-wise, I find it to be the most attractive of coffee makers, especially if you like the modern style. There are a few colors to choose from, including gray, red, and chrome for a more traditional, high-end look. And with stainless steel or rose gold touches, there's something for everyone. It's the slimmest I've noticed, when it comes to pod machines, considering comparable models like the Nespresso's Vertuo plus or the Nespresso Lattissima One.
Other upgrades include the compatibility with multiple-size coffee pods, so you can have an espresso to start your day, a mug at lunch and a gran lungo before bed. It also has a new brewing system, where Centrifusion™ technology reads the barcode in each coffee capsule to cleverly adjust the settings to create the best blend. But the biggest, and most important comparison worth making to previous models is its drive toward sustainability. This maker is the first to be made of 54% recycled plastics. Not to mention, all Nespresso coffee is cased in recyclable aluminum capsules, which is great if compared with the rest of the market.
If we're talking about price too, I believe the Nespresso favorably compares. It may not be the most expensive, or professional out there, but it stands at a reasonable price for a single-serve machine. Besides, there are always plenty of discounts at Nespresso, I find.
Should you buy the Nespresso Vertuo Next?
Truthfully, I am struggling to find a reason why you shouldn't buy the Nespresso Vertuo Next. It's sleek, stylish and perfectly practical if you're looking for a single-serve pod coffee maker that's easy to use and looks just as good on your counter as it tastes. It's not the quietest, but I believe all the other good points make up for it. And the Nespresso standard coffee it creates sure makes it a full 5 stars. If you're wanting a more technical machine, to perhaps practice your barista skills or to learn how to make a cup of coffee, the proper way, then you may want to see our Jura ENA 8 review or find an industry style one instead.
The deciding factor however is whether or not you like Nespresso coffee. I'd like to think that someone who doesn't wouldn't have gotten this far through the review. Still, it's worth mentioning that the Nespresso Vertuo is not compatible with any other coffee capsules, like other brands offer. So if you buy a Nespresso machine, you better be okay with drinking nothing else.
About this review and the reviewer
I've tested my fair share of appliances and home goods as the Ecommerce Writer across Real Homes, Ideal Homes, Living Etc and Homes and Gardens, but trying out a Nespresso coffee maker was high on my wishlist. And it did not disappoint. I'm an avid coffee drinker, often relying on it to get through my day and hours of writing (these reviews). Just as much, I drink coffee for enjoyment, and can appreciate a good cup.
I recently moved into a new apartment in East London and was surviving on instant or press coffees before the Nespresso came along. Lucky for me it went well with the modern interiors of my kitchen and the other black appliances I have around the house. I tested this machine for a good couple of months, and at the time of writing have enjoyed an estimated 100 cups of coffee, including the espresso, double espressos and mug size variants. I've cleaned it more than a few times and descaled it once to see how it performs too.
Sign up to the Homes & Gardens newsletter
Decor Ideas. Project Inspiration. Expert Advice. Delivered to your inbox.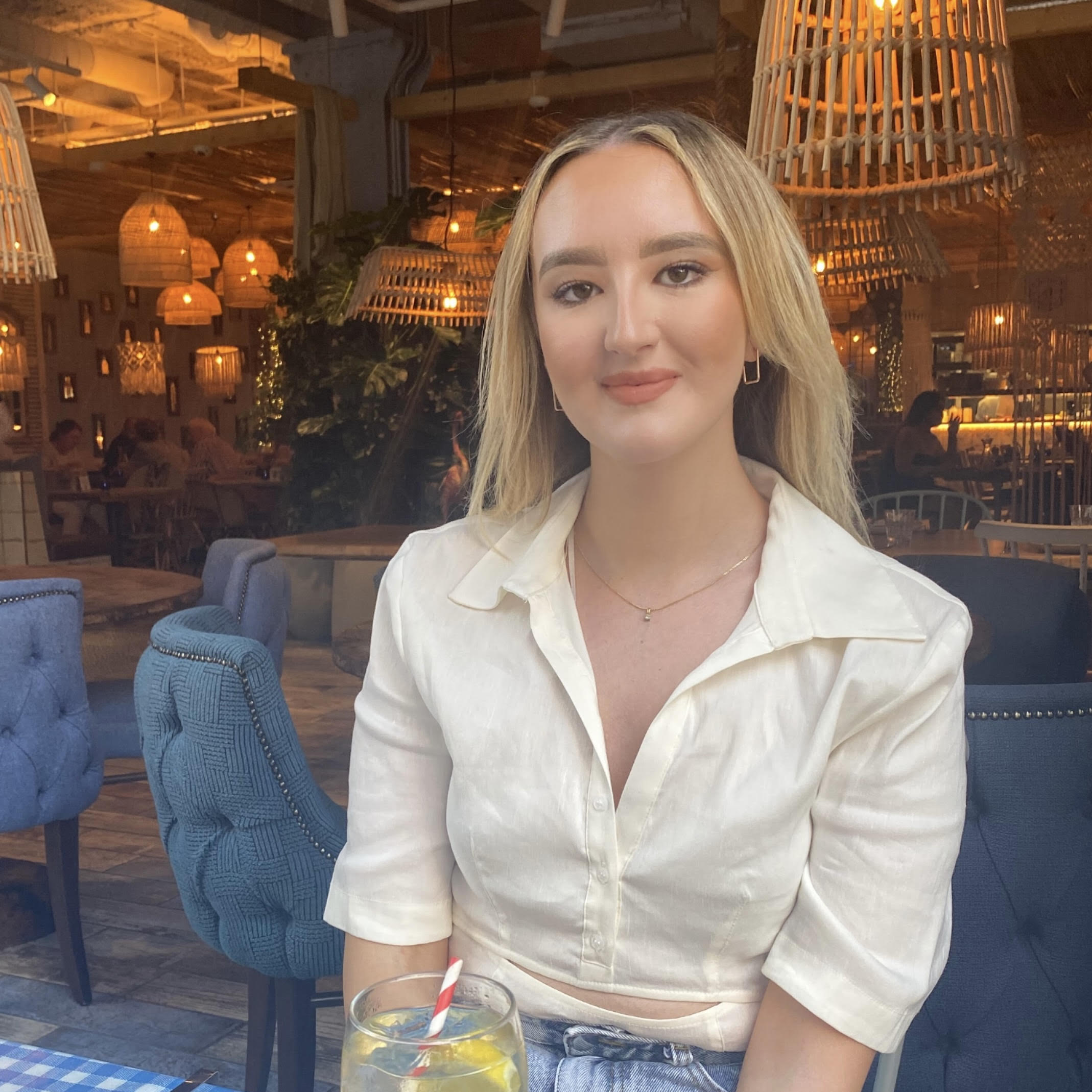 Louise is your eCommerce Editor and sleep specialist to help you wind down well. A connoisseur of the mattress world, Louise previously covered sleep and wellness (as well as the occasional organizational buy) at Real Homes, and has tried, tested, and reviewed some of the buys for your bedroom. With an MA in International Journalism and PR experience, Louise brings bags of bedding expertise and enjoys nothing more than helping readers find solutions and products that best suit their sleep needs.