OXO Good Grips Cold Brew coffee maker review: simply the best
I guarantee the OXO Good Grips Cold Brew coffee maker will give you the best cup of cold brew you've ever had and it will look smart doing it too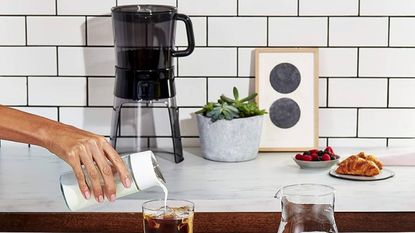 (Image credit: OXO)
Whilst you'll still need to brew this for 12-24 hours, the Good Grips will make you the best cold brew you've ever had. It looks smart, is easy to use, and makes consistent cups of cold brew. It's hard to fault.
Reasons to buy
+

Looks smart

+

Easy to use

+

Makes incredible cold brew

+

Big capacity
Reasons to avoid
-

Have to buy paper filters

-

12 hour brew

-

Large
You can trust Homes & Gardens. Our expert reviewers spend hours testing and comparing the latest products, helping you choose the best for you. Find out more about how we test.
Sign up to the Homes & Gardens newsletter
Decor Ideas. Project Inspiration. Expert Advice. Delivered to your inbox.
Thank you for signing up to Homes & Gardens. You will receive a verification email shortly.
There was a problem. Please refresh the page and try again.
Sweet and smooth, cold brew is the coffee that appeals to everyone. As more people choose to make cold brew themselves, rather than buying it from the store, these coffee makers have become increasingly popular. The OXO Good Grips is one of the front runners, so I had to try it for myself.
Most of these coffee makers need to sit on the side for 12 to 24 hours. If your coffee maker is cheap or unsightly, it'll look like clutter. Thankfully, OXO's sleek and stylish model is one that you'll want to display.
They've thought about a range of cold brew hitches. The rainfall top will ensure that your grounds are evenly saturated and the double filter option means that you'll never drink a smoother brew in your life.
As a barista, I've tried a lot of cold brew coffees using a lot of different techniques. This one is the most best coffee makers of this type I've tried. Even though I had to wait 24 hours for my caffeine fix, it's one of my favorites.
Specifications
Swipe to scroll horizontally
| | |
| --- | --- |
| Weight | 4.4 lbs |
| Dimensions | 9.5 x 9.5 x 14.7 inches |
| Capacity | 32 oz |
| Materials | Stainless steel and BPA-free plastic |
| Filtration | dual |
Unboxing
Even though lots of parts of the Good Grips are plastic, this still feels premium. Each part feels thick, durable, and the plastic is all BPA free, avoiding concerns over coffee makers' toxicity. The carafe which the cold brew is decanted into is glass, with an airtight stopper. It's easy to pour from and store your coffee in too.
My only gripe is with the packaging. OXO includes lots of single-use plastic to ensure that this arrives unscathed. It's effective, but isn't good for the environment.
The set-up process is easy. It's not the most logical, because the parts come sat inside of each other, so I spent a while sitting the stand upside down. I felt stupid, but lots of people wrote about this in their reviews, so I know I'm not alone.
Once all of the parts were facing the right way, I screwed the filter cap into the brewing container and placed it onto the stand. Make sure that the brew-release switch is closed before doing anything else, otherwise things could get a little messy.
Who would it suit?
OXO's Good Grips makes the best cold brew coffee I've tasted. If you're looking a machine that focuses on flavors, this is the one for you. It's also one of the most stylish on the market. Even though it's one of the biggest, if you have deep countertops, I'd recommend that you choose this one.
If you're willing to make space and take time over your cold brew, this is the best of the best. However, if you're making just one serving of cold brew, there are smaller, speedier models on the market.
What is it like to use?
Using the Good Grips couldn't be more simple. Once the stoppers were shut and the filters were in place, I added coffee grounds to the bottom of the brewing container. OXO recommends using 10 ounces ground coffee to 40 ounces of water, which is a pretty standard ratio. This would make enough for 14 cups of coffee, but there's only one of me, so I used 2 ounces of coffee and 8 ounces of water, enough for three cold brews.
I used the glass carafe to measure out my filtered water (a perk of having measurements on the side of the carafe). Even though the rainmaker is supposed to evenly distribute water over the grounds, I didn't want to make life hard for the coffee maker, so I poured my water onto the rainmaker in circles. This means that the grounds are almost guaranteed to be evenly saturated, avoiding any bitter, over extracted flavors later.
The water dripped through faster than I expected and I noticed that I had some water which pooled on top of the rainmaker and never dripped through. I lifted the lid and swirled it gently and all the water came through.
You need to leave the Good Grips on the countertop for 12 to 24 hours. This is why it's important that your cold brew coffee maker looks good. It will be in your kitchen for a whole day. This is the smartest looking cold brew tested that I've tested, so I'd happily have it on the countertop.
I left by Good Grips to brew for 20 hours. After brewing, I placed the glass carafe underneath the stand. I unstopped the plastic brewing container and my cold brew slowly dripped through. Unlike other cold brew makers, which can cause quite a mess, the cold brew concentrate was slow to filter through. Although this might sound frustrating, it makes the process a lot tidier. I knew that the filters were thorough because there wasn't a single ground of coffee in my cold brew concentrate.
After five minutes my cold brew concentrate had filtered into the glass carafe. It didn't look like much, but cold brew concentrate needs to be diluted with water in a 1:1 or 2:1 ratio, so my small amount could easily serve three people. I did try making a full carafe for 14 people and it took 18 minutes and 34 seconds to drip through.
When I taste tested both the small and big batch they were perfect. I diluted my drink in a 1:1 ratio, since I was drinking a lot of coffee on our test day. It was sweet and a little nutty with almost no acidity. I've had cold brew from some of the best baristas, using different techniques, and I think this would rival even the best.
Cleaning, Storage, and Maintenance
Clearing the grounds out of the container is a little messy. I scooped my grounds out of the brewing container and placed them in the food waste. There were some grounds left behind, which I washed down the sink. Everything needs to be handwashed. The glass carafe is dishwasher safe, but the measurement markers will last longer if you hand wash it.
The metal filter was easy to clean, especially if you have a small brush like this one from Walmart. However, the paper filter is single-use, so I had to add it to my food waste and look into buying more. You can just use the metal filter, but using the filter paper will result in a smoother brew.
Cleverly, the stand can turn upside down for the rest of the cold brew kit to sit inside. This means that it won't take up too much space in your cupboards, so you should be able to pack it away, rather than leave it on your countertops.
How does it rate online?
Unsurprisingly, this is a popular cold brew coffee maker with reviewers and customers alike. Most cold brew coffee customers bought this for the unparalleled cold brew flavors. I didn't find anyone who was disappointed. Nobody had a problem cleaning or using the cold brew maker and most people were happy to have it on display.
Those who didn't like the OXO didn't like waiting 24 hours for their cold brew. They also found that it was quite big. In fact, it's one of the biggest on the market. However, the easy solution is to buy OXO's compact cold brew coffee maker, which many did.
How does it compare?
This method is almost identical to the popular Toddy System, so they're each other's natural rivals. OXO wins points for style, storage, and quality, which is why I would happily pay another $15 for it.
The OXO is compatible with filter paper, but you can use the metal filter provided instead. This means you'll never have to buy filter paper, unless, like me, you want to use a dual filtration method. Even then, you could buy washable felt filter disks.
Similarly, Toddy needs filter bags if you want to follow the dual filtration method, however you can buy reusable bags if you don't want the ongoing cost. It's much easier to pick the filter bag out of the Toddy and put it all in the food waste. If one wins for cleaning up, it's the Toddy. As for taste, it's tough competition. Both make a delicious cold brew. For me, the OXO Good Grips has the edge, but I'd be happy with a cup of either.
If you like the look of OXO, but you don't like the size, you're in luck. OXO also makes a compact cold brew coffee system. It's more expensive for its size, but it comes with a glass decanter and looks like a shrunken version of the Good Grips. You won't have a stand, but any kitchen could fit one of these in.
Should you buy it?
This is an easy buy. It's my favorite cold brew coffee maker. I've never had a better cold brew and it's easy to store any leftover cold brew in the refrigerator. At $50, it's one of the more expensive cold brew coffee makers on the market, but it's worth it. This looks sleek and smart and its easy to use. I'm aware that I sound like an advert, but this isn't sponsored. It's just a really good cold brew coffee maker.
How We Test
Cold brew coffee can get expensive if you always go to coffee shops, so our experts wanted to find you the best way to enjoy barista flavors at home. We made cold brew in a French press, as well as these dedicated cold brew makers, so that we could compare the different methods.
When we test a cold brew coffee maker, we take it to our dedicated test kitchen where we make notes on the whole process. From unboxing to cleaning and, most importantly, taste, we'll let you know what we think and why we think it. That way, you'll have no nasty surprises when you try these coffee makers in real life. We have a dedicated page with more details on how we test coffee makers.
Sign up to the Homes & Gardens newsletter
Decor Ideas. Project Inspiration. Expert Advice. Delivered to your inbox.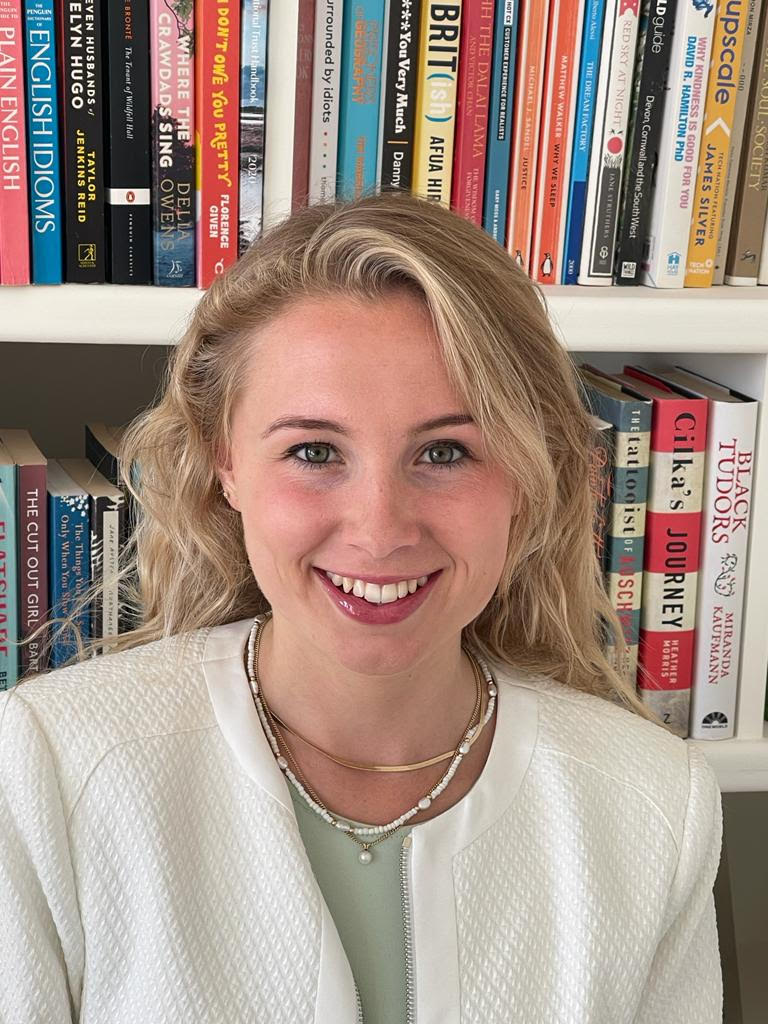 Laura is our eCommerce editor. Before Homes & Gardens she studied English at Oxford University. Alongside her studies, she qualified as a barista and trained as a master perfumer. This makes her our certified expert for all things coffee, candles, and fragrance. She has passed our five-step tests to become a certified Customer Advisor, making her our resident expert. Laura has worked for luxury retail brands, reinforcing the importance of quality and style over quantity and fads. She looks for products which have been designed with thoughtful finishes.