The espresso machine that knocked my favorite off the top spot: the De'Longhi La Specialista Maestro
It takes a lot to earn top spot for me, but the De'Longhi La Specialista Maestro has done it. With excellent espressos, close to perfect cold brews and everything in between.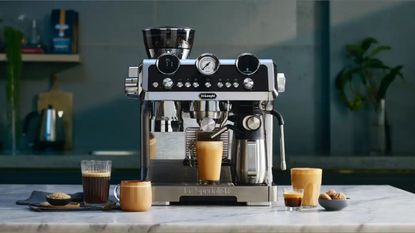 (Image credit: De'Longhi)
It takes a lot to earn the top spot, but De'Longhi's La Specialista Maestro has done it. With excellent espressos, close to perfect cold brews and everything in between. I only wish it was less expensive.
Reasons to buy
+

Makes the best coffee we've tested

+

Incredibly easy to use

+

Makes a range of coffees

+

Excellent grinder

+

Well-considered design
Reasons to avoid
-

Large footprint

-

Expensive
You can trust Homes & Gardens. Our expert reviewers spend hours testing and comparing the latest products, helping you choose the best for you. Find out more about how we test.
Sign up to the Homes & Gardens newsletter
Decor Ideas. Project Inspiration. Expert Advice. Delivered to your inbox.
Thank you for signing up to Homes & Gardens. You will receive a verification email shortly.
There was a problem. Please refresh the page and try again.
When De'Longhi first launched La Specialista Maestro, I was lucky enough to get a glimpse of this incredible espresso machine. Since then, I've been talking, emailing, and writing about it, desperate to get my hands on one to test.
As a barista I'm naturally curious about the latest and greatest espresso machines. However, that's only part of the reason why I was so excited by La Specialista Maestro.
This looks like a fancy espresso machine. It's the kind you'd spot in a coffee shop. And yet, De'Longhi have kitted it out with cold brew capabilities, smart tamping, pre-infusion, auto milk frothing, and a whole host of other useful features.
I was ready to love this, but I wasn't ready for it to knock the Breville Barista Pro from the top spot in our best espresso machines buying guide.
Specifications
Swipe to scroll horizontally
| | |
| --- | --- |
| Dimensions | 18.5 x 16.5 x 14 inches |
| Weight | 35.2 lbs |
| Water tank capacity | 67.6 fl oz |
| Bean hopper capacity | 8.8 oz |
| Pressure | 19 bar |
| Portafilter size | 51 mm |
Unboxing
Although this box is big – so big I couldn't lift it onto the countertop without a coffee to boost my energy – none of the packaging was excessive. Most of it was recyclable carboard and where I found plastic film it was recyclable or recycled.
At unboxing, I found that this coffee maker comes with auto latte art milk frother, coffee tamper, portafilter, extra portafilter baskets, and cleaning accessories.
Setup was easy. De'Longhi machines walk you through the whole process. They won't start until you have cleaned them, which the machine will help you to navigate. Once you've filled the bean hopper with beans and cleaned the machine, it's ready to use.
Who would it suit?
This smart machine is an investment, but it's brilliant if you're an aspirational coffee connoisseur. The automatic tamping and milk frothing function ensures that even a beginner can use this machine. As you become more independent and like a barista, you can switch to the steam wand, personal tamp, and adjustable brewing methods. It's a machine that will let you grow.
If you like espresso, but also want to make cold brew, espresso over ice, Americano, lattes, and just about every other conceivable coffee, this is the machine for you. However, if you really just want espressos, you're paying a high premium for features that you don't need.
What is it like to use?
I approached this machine like a beginner, letting the machine do all the work. It was unbelievably easy. There's no way that you could mess up the process.
I also pushed the machine into more personal adjustments. I set my personal preferences and adjusted the strength of different coffees. If you are a barista and want to get into the details, La Specialista Maestro will let you be more independent. It caters to beginners, but it's not exclusionary to professionals.
Test 1: Espresso
Espressos are the first test of any espresso machine. I set my dose level to seven and grind to five. This is what De'Longhi recommends. Once I locked my empty portafilter into place, the machine automatically started to grind. It's quick and consistent and you can adjusts how much it grinds without much effort.
The smart tamp feature at the side will compress your coffee grounds consistently. Before you grind again, you need to make sure that you push the tamper fully backwards, otherwise the machine won't grind again.
I selected espresso on the coffee menu and pressed the 'ok' button. There's a useful extra tray for small cups, which I placed my espresso glasses on. The first espressos I pulled took less than ten seconds. There was some crema, but they weren't right. I suspected this was simply the machine adjusting, so I made espressos again. The second shots were powerful, well extracted, and quite fruity. I was using a coffee with lemon notes. These can be some of the hardest to extract, but La Specialista Maestro did an excellent job enhancing all of my favorite, fruity flavors.
Test 2: Americano
This was as simple as another selection on the coffee menu. Once I had set it to the Americano, I locked the portafilter into place, let the machine grind and tamp my coffee and brew the perfect cup of joe.
My Americano had a thick crema, a simple sign that this was well extracted. It tasted flavorful and bold. In fact, I couldn't fault it. I would only improve the experience by not having to transfer my portafilter from the grinding lock to the brew head. It would be great to have everything in one place, like in the Breville Barista Pro.
Test 3: Cappuccino
I frothed both oat and milk using the steam wand. This has 360 degree flexibility and is easy to use. However, if you've never done this before, you might feel nervous about using the steam wand. There's no point buying an expensive machine if it won't make café quality milk. Thankfully, the LatteCrema system can froth the perfect milk for various different coffees and milk types. This feeds directly into your cup of coffee. As long as you select the coffee from the menu, it will make your milk without you needing to touch a button.
Test 4: Cold Brew
Cold brew is mellower and slower to brew. In fact, it should normally need 24 hours. It's unusual to have this feature on an espresso machine. In fact, I've never seen it before. Not only is this feature unique, it's also really really useful. In less than five minutes, La Specialista Maestro had made me a cold brew. It was fantastic. While it was definitely more acidic than a 24 hour brew, not only would drink it, I would swap my usual cold brew for this in a heartbeat.
Cleaning, Storage, and Maintenance
This is incredibly easy to clean. All the parts can pull off the machine and be wiped down using warm soapy water. I would recommend using microfiber cloths to keep the aesthetics of the machine clean too. More thorough rinses and descaling is determined by the machine. Again, it will tell you what to do and when to do it.
I wouldn't recommend moving this around on your countertops. It's big, heavy and very beautiful. It isn't practical to keep this out of site, so make sure you have spacious countertops before buying one.
How does it rate online?
Unsurprisingly, the De'Longhi La Specialista Maestro has received a lot of love from reviewers. They all say that it feels like a high-quality appearance and that the performance matches the appearances.
The steam function is one of the most important parts of an espresso machine and customers and reviewers praised it's power and results. The fact that it can be manual and automatic is clearly popular.
Aside from expected criticisms over size and price, the only other comment that I could find was over the cleaning process. Some people found that the espresso splashed up the back of the machine. However, I found that when I used the higher grate for my smaller espresso cups, I didn't experience this problem.
Those more obvious criticisms are well worth considering, however. If you have the money, this is well worth the investment, but few people have $1399 to spare on a coffee maker. It's pretty large, and takes up more than a square foot of countertop real estate. If you're tight on space, you might want to pick something else.
How does it compare?
Given that this has knocked the Breville Barista Pro off the top of my best espresso machine, it makes sense to justify why I have chosen La Specialista for the top position.
The Breville Barista Pro is smaller with a lower pump pressure. There's no escaping that the Barista Pro makes an incredible coffee. I can't fault it. The reason that La Specialista takes top spot is because it offers more help to beginners. If you own the Barista Pro and you can't froth milk, you can't make good cappuccinos and lattes. However, if you own La Specialista, you will have automatic help. The same applies for tamping. La Specialista will help you more. It also offers more control over different coffees: there's more of a range of coffee types, including cold brew; the machine automatically froths the perfect milk; and it can adjust your shot automatically depending on whether you want a hot or cool coffee.
If you are a beginner or would like more support with your coffee creations, La Specialista is the better option. You still can't go wrong with the Barista Pro, but if I had to recommend one, I would choose La Specialista.
How We Test
If you have the money and countertop space to spare, you should absolutely buy La Specialista. There's no question over it. I can appreciate that it might offer too much for some people, so if you don't want cold brew or lots of automatic help, you're paying a premium for features that you don't need. However, if you do, you won't regret this.
How We Test
We take all of our espresso machines to our test kitchen when we review them. Here, our team of experts make notes on everything about each espresso machine. We look at the unboxing process right through to cleaning up, so you will have no nasty surprises when you have one of these in your home.
Most importantly, we taste test each coffee, so that you know you are making tasty coffees. I didn't plan on drinking as much coffee late into the afternoon as I did when I was testing this. However, the coffee was too good not to drink. I sacrificed my precious sleep for this machine's coffee. That's how good this is. If you want to find out more about how we test espresso machines, there's more information on our page.
Sign up to the Homes & Gardens newsletter
Decor Ideas. Project Inspiration. Expert Advice. Delivered to your inbox.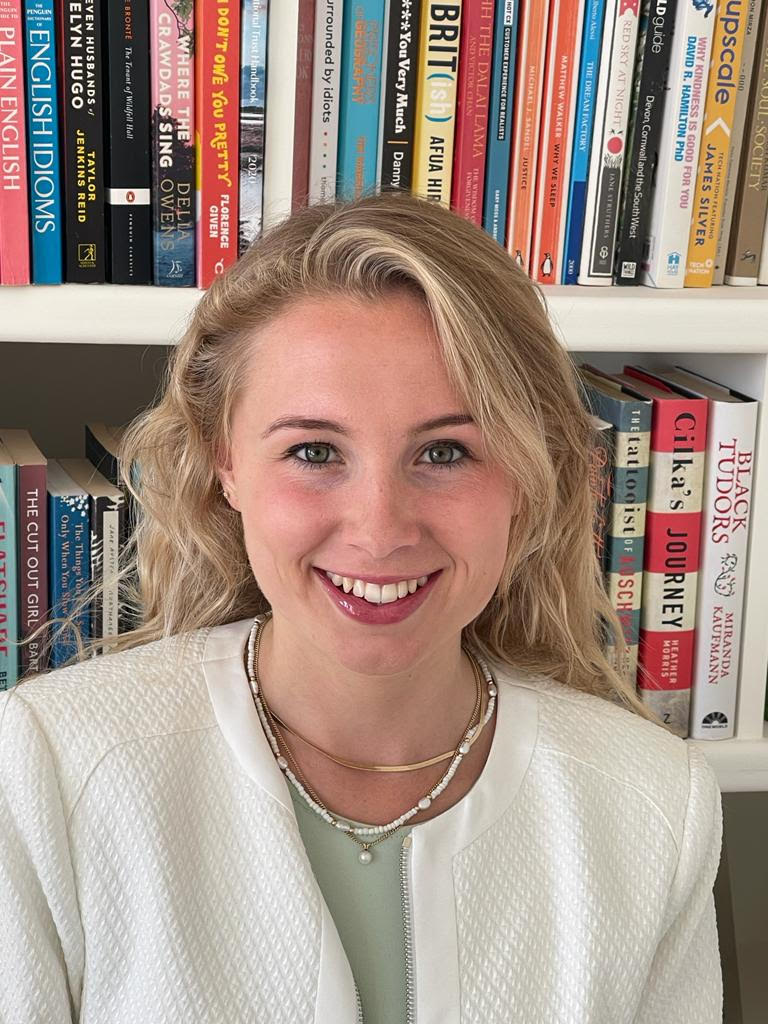 Laura is our eCommerce editor. Before Homes & Gardens she studied English at Oxford University. Alongside her studies, she qualified as a barista and trained as a master perfumer. This makes her our certified expert for all things coffee, candles, and fragrance. She has passed our five-step tests to become a certified Customer Advisor, making her our resident expert. Laura has worked for luxury retail brands, reinforcing the importance of quality and style over quantity and fads. She looks for products which have been designed with thoughtful finishes.