Best non-toxic coffee makers: plastic-free alternatives
Our barista wanted to find the best non-toxic coffee makers. She spoke with medical experts to find out which are the best plastic-free options from our tests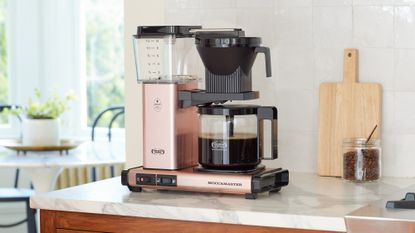 (Image credit: Technivorm)
Sign up to the Homes & Gardens newsletter
Decor Ideas. Project Inspiration. Expert Advice. Delivered to your inbox.
Thank you for signing up to Homes & Gardens. You will receive a verification email shortly.
There was a problem. Please refresh the page and try again.
Lots of people are concerned that their coffee makers are toxic. I spoke with medical experts and they were very reassuring - quality coffee machines, used correctly, are not toxic. However, there are measures we can take to mitigate any cause for concern.
Some coffee makers use plastic as a cheaper, lighter alternative to glass or stainless steel. If these are damaged or overheated, some of the chemicals could leach into your cup of coffee. These can be harmful if you ingest them. It's a very low risk, but if you're worried, there are lots of glass and stainless steel coffee makers you can buy.
All of these coffee makers have been tested by our expert team. As a barista, I love espresso machines. The high pressure and temperatures mean that these machines are rarely made with the potentially harmful plastic materials that we've been cautioned over. However, I've included options for every style of brewing.
Best non-toxic coffee maker
1. OXO 8 Cup Coffee Maker
Best non-toxic coffee maker
Specifications
Coffee type: drip
Dimensions: 13.5" x 10.5" x 7"
Cups: 8
Materials: stainless steel
Reasons to buy
+
Caters to a range of sizes
+
Simple to use
+
Made from stainless steel
Made from stainless steel, this is a safe, affordable, specialty coffee maker. It's very simple to use, but is still one of a handful of home coffee makers that meet the Speciality Coffee Association's Golden Cup Standard. When we tested it, we brewed enough for eight cups in less than six minutes. The taste was still incredible and the coffee was the perfect temperature to drink. The only drawback to the OXO's simplicity is that it isn't programmable or customisable.
Best non-toxic espresso machine
2. De'Longhi All In One Combination Coffee Maker
Best non-toxic espresso machine
Specifications
Coffee type: espresso, drip
Dimensions: 17.5in x 14in x 12.25in
Pressure : 15 bar
Materials: plastic and stainless steel
Reasons to buy
+
Stainless steel
+
Can make a range of coffee types
+
Reasonable price
Although this has some plastic finishes, the important, heated and pressurised parts are made from stainless steel. This firmly places the De'Longhi in amongst our non-toxic collection. This is called the 'all in one' and it really lives up to the name. We could make drip coffee, espresso, and automatic coffee at the touch of a button. The milk frothing wand makes this an appliance that can do it all, so even if it is wider on your countertops, you'll need very little else.
Our De'Longhi All-in-One Combination Coffee Maker and Espresso Machine review has more information.
Best non-toxic drip coffee machine
3. Technivorm Moccamaster KBGV Select
Best non-toxic drip coffee machine
Specifications
Coffee type: drip
Dimenisons: 6.5 x 12.75 x 14 inches
No of cups: 10
Material: Glass, copper, stainless steel
Reasons to buy
+
Quiet
+
Made from stainless steel
+
Feels premium
+
Brews quickly
This beautiful machine was made for durability. As such, the stainless steel is ultra-high quality and safe for brewing your coffee. We love the look of this on the countertop and found that it quietly brewed some of the best coffee that any of our drip coffee makers achieved. In four minutes, we brewed a whole pot of perfect coffee, so we were very pleased with the Moccamaster. The only downside of this simple machine is that you pay a lot of money for basic functions. We loved how premium it felt, but were somewhat disappointed that we didn't get more from it.
Our Technivorm Moccamaster KBGV Select review has more details.
Best non-toxic French press
4. Espro P7 French Press
Best non-toxic French press
Specifications
Type: French press
Size: 18 oz., 32 oz.
Material: stainless steel
Dimensions: W 9.9cm X D 23.1cm X H 14.2cm
Reasons to buy
+
Makes good cold brew
+
Stainless steel body
+
Quick, quiet coffee
+
Compacy
This was one of the most expensive options on our collection of the best French presses on the market. However, it's well worth the price tag, especially since it's made from stainless steel. It makes a killer cold brew, as well as fantastic quality coffee in under five minutes. The French press is one of the quietest methods to make coffee and it's certainly one of the more compact machines too.
Best non-toxic pour over
5. Chemex Eight Cup Classic Pour Over
Best non-toxic pour over
Specifications
Type: pour over
Size: 40 oz.
Material: Borosilicate glass
Height: 9"
Reasons to buy
+
Made from glass
+
Easy to clean and store
+
Makes smooth coffee
+
Can be stored in the refrigerator
Reasons to avoid
-
Chemex filters aren't readily available in stores
This is the only all-glass coffee maker in this guide. The glass is easy to clean and store and can cater for eight coffee drinkers in one brew. It's also useful to refrigerate the coffee if you don't finish a whole carafe. That way, you'll have ice coffee prepared without altering the taste. We only wish the Chemex filters were more readily available at retail stores.
Our Verdict
It's reassuring to see so many high-quality appliances in our guides are non-toxic, and it means that you're very likely to already own a non-toxic coffee maker. We love brewing with a range of techniques. If you see a style you like, we have more extensive buying guides for each one - just make sure you check the materials.
How we test
We put a lot of thought into how we test the best coffee makers before featuring them in our guide and have included a range of coffee makers from top brands like Breville, Nespresso and Technivorm to make sure that there is a coffee maker for everyone in our roundup.
We always test an espresso, Americano, and cappuccino, if possible. This will help us to understand the range that each coffee maker has. However, if a coffee machine claims to make sixteen different types, we will test them all and add them to the 'special features section'. We make sure to use the same coffee beans in each test, so that we can compare how well the flavors and aromas of the coffee has been extracted. If a machine can froth milk, we will test non-dairy milks too, as these can be temperamental.
Our experts are either trained or are training as specialist Customer Advisors, which means that they'll have experience across the coffee industry, from manufacturing to customer-facing roles. You can also click through to read more thorough reviews of coffee makers, including how easy they are to set up, our thoughts on the user experience, and that all-important cleaning process.
FAQs
Are coffee makers toxic?
No. Some cheaper coffee makers use plastics where they should use stainless steel or glass. When heated to higher temperatures, these can release harmful chemicals into your brew. Over time, these can be harmful, but they aren't any cause for immediate concern. We have an article where medical experts answered our question, 'are coffee makers toxic?' if you would like more information.
How do I choose a coffee maker?
This will depend on how often you have coffee and what type of coffee you brew. If you're looking for cafe-quality, you'll probably want an espresso maker or automatic machine. If you're more of a weekend, black coffee drinker, a drip coffee maker, pour over, or French press will be a great option.
How much should my coffee maker cost?
This will vary. Given the toxic coffee maker debate, it's best not to skimp. You can still buy a stainless steel or glass French press for $20, but you could also spend $1,500 on a stainless steel espresso maker.
Are coffee beans toxic?
There has been lots of debate around this topic and there are choices that you can make to ensure that your beans are better for you. When coffee beans are roasted, some are heated to temperatures above 250 degrees. This can cause acrylamides.. These are chemicals formed at high temperatures, which can have negative health effects.
Sign up to the Homes & Gardens newsletter
Decor Ideas. Project Inspiration. Expert Advice. Delivered to your inbox.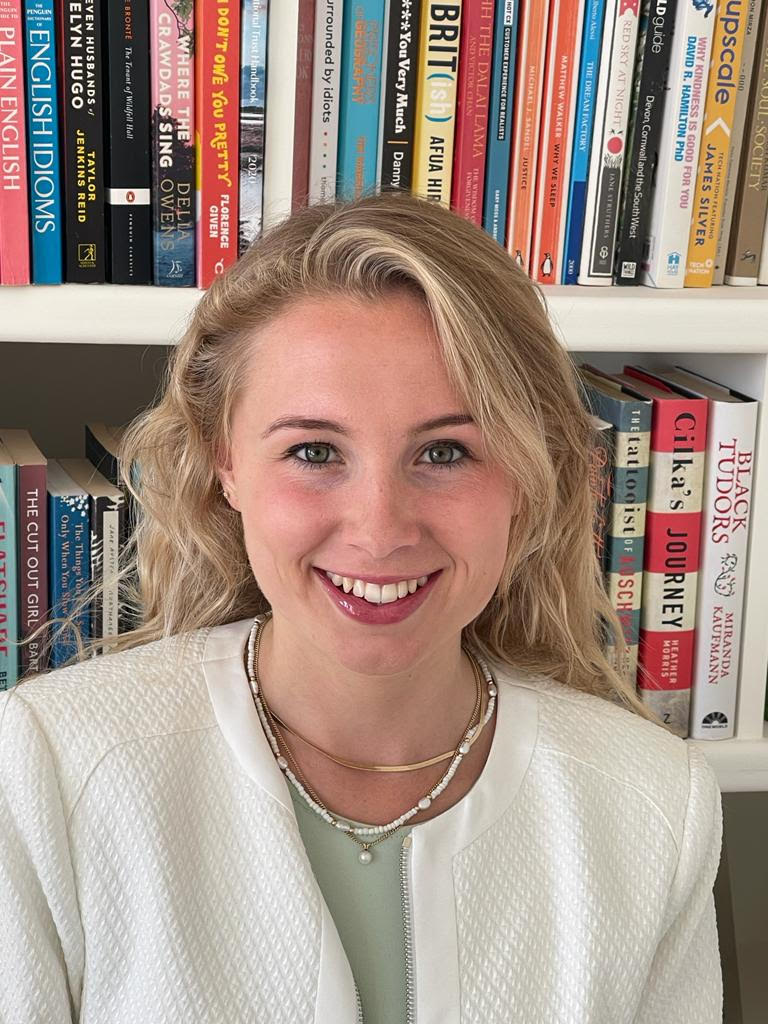 Laura is our eCommerce editor. Before Homes & Gardens she studied English at Oxford University. Alongside her studies, she qualified as a barista and trained as a master perfumer. This makes her our certified expert for all things coffee, candles, and fragrance. She has passed our five-step tests to become a certified Customer Advisor, making her our resident expert. Laura has worked for luxury retail brands, reinforcing the importance of quality and style over quantity and fads. She looks for products which have been designed with thoughtful finishes.