La Pavoni Professional: a luxurious manual coffee maker
La Pavoni Professional manual espresso machine is elegant, reliable, and eye-wateringly expensive.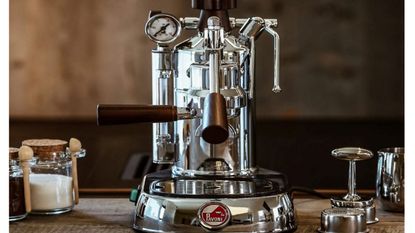 (Image credit: La Pavoni)
Elegant, luxurious, and incredibly technical, this is perfect for baristas who want to get more out of their speciality coffee experience. It might be too complicated for some though.
Reasons to buy
+

Super technical

+

Feels premium

+

Makes fantastic coffee

+

Easy to customize to taste
Reasons to avoid
-

Too technical for lots of people

-

Incredibly expensive
You can trust Homes & Gardens. Our expert reviewers spend hours testing and comparing the latest products, helping you choose the best for you. Find out more about how we test.
If you care about coffee, you'll recognise La Pavoni's name. Founded in 1905, the brand has been making Italian-style classic espresso machines for years - there's a reason why they still dominate the market. These premium machines offer everything that the best espresso machines on the market can, just with a more involved process.
These machines are designed for baristas, passionate coffee makers, and those who want to deep-dive into the scientific process of making coffee. Kitted out with all the bells and whistles, this polished stainless steel machine can achieve incredible coffee, and all by hand.
However, it will cost you. I'm not talking a few hundred dollars - I'm talking more than one thousand. You have to be really, really sure that you know what you're doing and want to go to the effort, or this could be an expensive mistake.
That's why I just had to get this into the test kitchen to see what it could do. As a barista, I'm always keen to try the best coffee makers on the market. I found that this espresso machine was exactly as I predicted. It makes incredible espresso and feels luxurious to use, but it's so expensive and technical that it's beyond the average drinker.
Specifications
Swipe to scroll horizontally
| | |
| --- | --- |
| Power | 950 watts |
| Weight | 5.5 kgs |
| Dimensions | 35 x 29 x 24 |
| Material | stainless steel |
| Water tank capacity | 8 cups |
Unboxing
Even the box for La Pavoni looks expensive. The matte cardboard finish is retro an extremely classy way. Inside the La Pavoni Professional is a big machine with lots of delicate parts that need to be protected in transit, so I wasn't surprised to see this packed into polystyrene. I was a little disappointed, because it's not great for the environment, but I can see why La Pavoni chose to make the sacrifice.
Getting La Pavoni out onto the surface, it looks incredibly impressive. The shiny stainless steel is really eye catching. The machine looks like it means serious coffee business, which I love. It might be a little too scientific for some kitchens, but if you've cultivated that kind of style, this is brilliant.
Who would it suit?
This is made for the technical, serious coffee drinkers. If you're a weekend cappuccino kind of drinker or an amateur who needs lots of help, this isn't aimed at you. There are plenty of useful, explanatory features which make understanding the machine straightforward, but you'll need to have the basics covered before diving in to La Pavoni.
The process is much more time consuming too. If you're the kind of person who uses coffee to function rather than as a hobby, this could all be a bit too much first thing. It makes the coffee rituals very scientific and is something to take time over.
It's tall, but when I sat it under wall mounted cupboards, there was still some clearance. It's smart looking, but as I said very technician.
What was it like to use?
Using this for the first time takes more brain power than most machines. The instruction manual covers four different versions of this machine, all with slightly different parts. This means that I quickly abandoned paper instructions; they were too frustrating, and looked up a video online. There is plenty of useful information available, thankfully, but you will need to use them and to pay close attention too.
Test 1: espresso
Before you get grinding on your normal coffee grinder, you'll need to either invest in a specialist grinder or buy ultra-fine coffee grounds from your local coffee specialist. Even if you own one of the best grinders on the market, you probably need to buy another one. This is serious barista stuff.
After waiting for five minutes, the machine had achieved perfect pressure. The more water you add in (max 8 cups) the longer it will take, so if you're in a hurry, add one cup in. I let some of the false pressure out, whilst being careful not to touch the hot main body, and then pulled the lever to extract my espresso shot.
This came out quite quickly and it made two faultless shots of coffee. The crema was thick and hazelnutty, the espresso was a very drinkable temperature, and they were each packed with nutty chocolatey flavors. This was a true success. I had to sweat through a complicated set-up, but once I had done that, I could see why it's worth it.
Test 2: Cappuccino
In functions, this manual machine is the closest to semi-automatic machines that I've ever experienced. The pressure built up for espressos can be transferred into a steam wand. You can then use this to froth milk like you would on any other espresso machine. La Pavoni don't provide a useful milk frothing jug, but you could pick one of these up from Walmart for $10 and a cup isn't a bad placeholder for a day.
I tested both dairy and oat milk and this was brilliant across the board. Silky, smooth, and a little sweet, adding it to my flavor packed espresso made for one of the best coffees that I've ever tasted, balancing out all the hard work that I had to endure in the set-up process.
Cleaning, storage, and maintenance
Cleaning this machine is easy. You let the steam out and ensure that every part of the stainless steel is left sparkling. All the different pipes and dials disguise any unwanted fingerprints really well, so this is a pretty low maintenance machine.
As for storage, don't even think about it. This is made to be admired. It makes a countertop statement. It's also heavy, gets hot, and is an awkward shape to store. If you commit to one of these, you will have to show it off.
How does it rate online?
This machine is mostly used by professional baristas, so there aren't many relatable reviews online. People generally loved the appearance (who doesn't) and the fact that it can make speedy espressos which are packed with flavor. La Pavoni has a good reputation and if you scroll through all the baristas who use this, you'll get the evidence you need to support it.
The more common criticisms were that this has to cool fully down before you can start making coffee again and that it can overheat if you keep it boiling for too long. You have to be quick and confident to love this machine.
How does it compare?
I haven't tested many manual espresso machines that I would recommend to everyday coffee drinkers and I almost hesitated with this one. However, once you've got the hang of the functions, I think a passionate coffee drinker could learn to love it. If you've never explored this kind of thing before, I'd recommend starting with the Flair NEO. This is about 5% of La Pavoni's price and it's a great way to get used to manual espresso making without wasting nearly $1,000 if it's not for you.
The Flair NEO can't froth milk, nor does it feel luxurious, or look beautiful, but it is a brilliant way to learn the controls. When you want to progress to something more technical, La Pavoni will be waiting for you.
Should you buy it?
If you're a keen barista who is confident with coffee, you'll love this. If you're willing to spend extra for style, you'll love this too. However, if you're new to speciality coffee and thinking you might delve deeper into artisanal methods, it's worth getting used to some more simple machines before making this serious investment.
How we test
We take every espresso machine to our dedicated test kitchen. Here, Laura, a former barista and certified Customer Advisor, tests and makes notes on every aspect of a coffee maker. From the unboxing process to washing up, nothing slips past her. One of the most important qualities is making good coffee. We always make sure to do a taste test, so that you are guaranteed delicious coffee. You can visit our dedicated page if you would like to find out more about how we test.
Sign up to the Homes & Gardens newsletter
Decor Ideas. Project Inspiration. Expert Advice. Delivered to your inbox.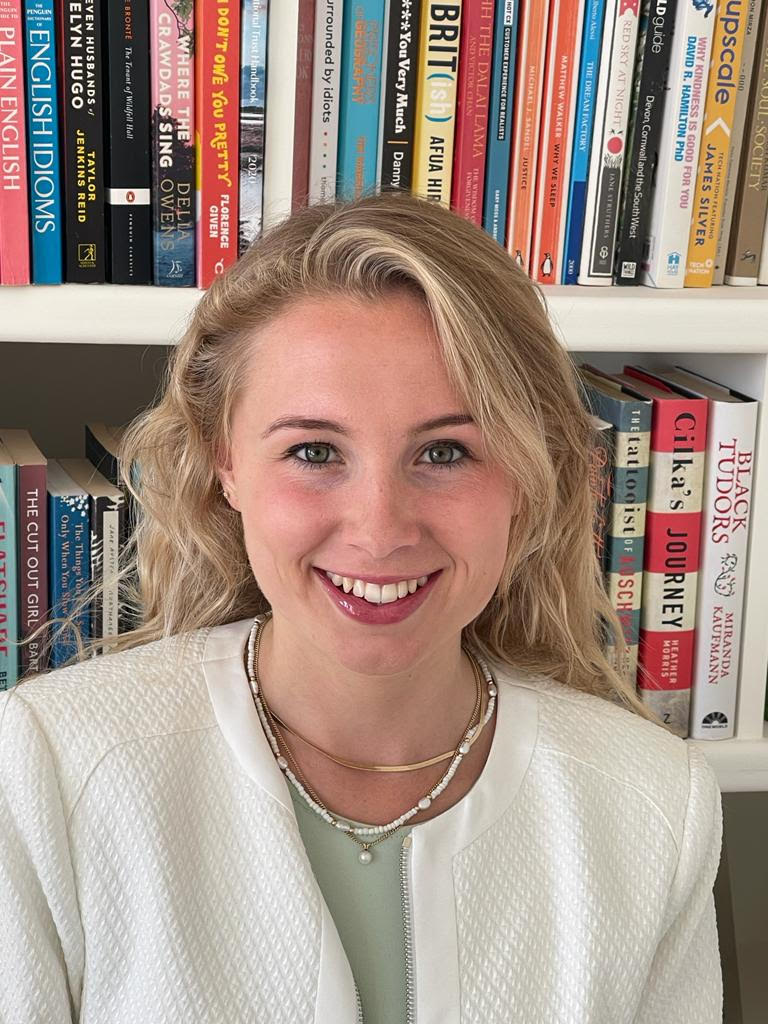 Laura is our eCommerce editor. As a fully qualified barista, she's our expert in all things coffee and has tested over thirty of the best coffee makers on the market. She has also interviewed Q-Graders and world-leading experts in the coffee industry, so has an intimate knowledge of all things coffee. Before joining Homes & Gardens, she studied English at Oxford University. Whilst studying, she trained as a master perfumer and worked in the luxury fragrance industry for five years. Her collection of home fragrance is extensive and she's met and interviewed five of the world's finest perfumers (also known as 'noses'). As a result of this expansive fragrance knowledge, she always puts quality and style over quantity and fads. Laura looks for products which have been designed simply and with thoughtful finishes.