Gaggia Classic Pro Review: a machine for experts and modifications
The Gaggia Classic Pro has a reputation as a capable, affordable espresso machine. It's fine, but if you're not an experienced coffee maker, proceed with caution.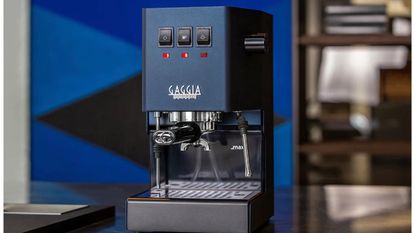 (Image credit: Grocery Van)
This is a basic espresso machine. If you know what a good shot looks like and you can froth milk yourself, you'll be fine with the Gaggia. However, I think you need to have barista experience to enjoy the Gaggia.
Reasons to buy
+

Looks incredible

+

Under $500

+

Simple controls

+

Easy to clean

+

Includes portafilter, tamp, and coffee scoop
Reasons to avoid
-

Requires expertise to use properly

-

Portafilter feels cheap
You can trust Homes & Gardens. Our expert reviewers spend hours testing and comparing the latest products, helping you choose the best for you. Find out more about how we test.
Sign up to the Homes & Gardens newsletter
Decor Ideas. Project Inspiration. Expert Advice. Delivered to your inbox.
Thank you for signing up to Homes & Gardens. You will receive a verification email shortly.
There was a problem. Please refresh the page and try again.
Semi-automatic espresso machines like the Gaggia Classic Pro have seen a resurgence in popularity. Alongside style, this has the potential to pull an incredible cup of coffee, but if you're a beginner, tread with caution.
Semi-automatic machines don't come with the scaffolding of automatic machines. You need to tune into your Gaggia to make good coffee, which is really hard if you're not an expert. I made some nice coffee, but that's only because I'm a barista. If you've never owned an espresso machine before, you might struggle.
I took this to our test kitchen and had a lot of fun, so if you're ready to dive head first into coffee geekery, you'll love the Gaggia. It's also an attractive machine that has a hint of art deco which looks straight out of the 1930s. It's an excellent style that will make your kitchen décor pop. It's not just about looks though.
The Gaggia costs under $500, so it's a great price, but there are plenty of automatic machines which are featured on our best espresso machines roundup. If you're looking for something that will make great coffee with minimal faff, make sure you've evaluated your options first.
Specifications
Swipe to scroll horizontally
| | |
| --- | --- |
| Dimensions | 14.2 x 9.5 x 8 inches |
| Weight | 18.7 lbs |
| Power | 1450 watts |
| Pump pressure | 15 bar |
| Reservoir capacity | 71 fl oz |
| Portafilter size | 58 mm |
Unboxing
The Gaggia arrived almost fully assembled. However, we always keep an eye out for eco-friendly packaging, and this wasn't very green. It comes with lots of polystyrene and plastic, which is hard to recycle.
To get the machine ready to work, you need to fill the reservoir. This is at the back of the machine and you can't remove it, so you need to fill a jug with water and pour into the top and back of the Gaggia. Please be careful though, because the plug for the Gaggia is next to the reservoir. I accidentally got a little pour-happy and some of the water spilt over the plug. This is a kettle plug, so it's safe and nothing bad happened, but I can't imagine that you should make a habit of it.
On the countertop, the yellow model that Gaggia sent me looks great. It's bright and retro and I instantly warmed to it. As a style piece, it's fun. You'd have to display it, because this is big and heavy, but when it looks like the Gaggia, I'd be happy to have it on show.
Who would it suit?
To use the Gaggia, you need to have a balance of technical coffee knowledge and desire for simplicity. Since the Gaggia doesn't have any sensors or timers, you need to watch your coffee shot as it's pulled. When you think it's done, you manually stop the machine. This takes some expertise, since it's really easy to misjudge when your coffee is ready.
I would imagine that the kind of person who can judge a coffee shot by eye is the kind of barista who wants a infuse setting, or some extra pressure and humidity sensors, like you might find in Breville's Barista Express. I think there are people who fit Gaggia's niche intersection category, but I'm not sure that it's a big market.
On the other hand, if you just want a retro espresso machine, which will add some color and design to your kitchen, this is pretty perfect. It's all metal, so feels really durable, which is a surprise given that it's under $500. So, it wins a point for style and a point for price. It's not a machine for beginners, but it might suit baristas with tight budgets.
What is it like to use?
Before you make any coffee, make sure to flush out the brew group. This is really easy, because there are only three buttons on the machine: on and off; coffee; and water. Hold the coffee one down and hot water will come out. It's as simple as that.
It's also worth noting that this machine doesn't have a grinder. We have a roundup of the best coffee grinders on the market and I would recommend that you invest in one. Freshly ground coffee tastes much better than pre-ground coffee. Before you start using the Gaggia, make sure that you have your ground coffee ready.
Test 1: Espresso
The first, most basic test for any coffee maker is an espresso. Gaggia provides a portafilter, tamp, and coffee scoop, so that you can get started brewing a coffee straight away.
The average weight of coffee in the coffee scoop is 20 grams. An ideal espresso would be 18 grams, so it's worth using some coffee scales, like these from Walmart, to measure your coffee. This will help your espressos to taste consistent.
To pull a shot, I locked my portafilter into place. Normally, I keep a hand on the top of the espresso machine when I lock my portafilter into place. However, the Gaggia is sturdy enough to hold its own, so I could focus on ensuring that the portafilter was really secure.
Once in place, I pressed the coffee button on the Gaggia and watched my coffee brew into the cup. It didn't splash or splatter and came out at 196 degrees Fahrenheit, which on the hot side for an espresso, but it's fine.
You'll need to watch the color of your coffee carefully. After around 15 seconds, you'll notice the machine starts pouring a liquid that looks less like hazelnut brown and more milky. This is when all the tasty oils have been extracted from your grounds, so you should stop the machine. The more you use the Gaggia, the better you will become at judging when this is done.
Machines like the Casabrews espresso machine, which is cheaper than the Gaggia, vary more in how long they take to pull an espresso shot. I found the Casabrews took 45 seconds for a double shot, so it's important that you don't just use a timer to pull your espresso, you will also want to judge with your eyes.
Overall, my espresso tasted good. It was hot, but not burnt, and the coffee oils were well extracted. It was a little bitter, so I think I was on the edge of over-extraction. This is easily solved: I just stopped it earlier the next time I made an espresso. If I was served it in a café, I wouldn't complain.
Test 2: Americano
Adding water to the espresso to make an Americano is simple. I pressed the switch which controls steam and water and filled my cup from the steam wand. The water was hot, but it didn't burn my espresso. The pressure of the water from the steam wand wasn't too high either. Some machines splash your espresso up the sides of the cup, but this was smooth.
My Americano was better than the espresso. I stopped the machine at the perfect point, so my cup of coffee was actually nicely balanced and aromatic.
As a barista, it didn't take me long to adjust to the Gaggia. However, as it's $500, I would imagine that a lot of beginners would buy the Gaggia. It could be hard work to work out how to make a good Americano on a machine like the Gaggia, because you have to be familiar with looks and taste. You'd waste a lot of coffee in the process.
Test 3: Cappuccino
I had mastered the art of pulling espressos by this stage, so making a cappuccino was pretty straightforward. The steam wand has 180 degrees of movement, so I could move it side to side. It wasn't the luxurious 360 degrees of the Breville Barista Pro, but Breville's Barista Pro is $300 more expensive, so I would expect it to have some extra features.
Gaggia provides a stainless steel milk jug, which is big enough to froth milk for two cups of coffee. Again, you'll need to be proficient in steaming milk to make a smooth glossy texture, but this is the case for most espresso machines - unless you use the Breville Bambino Plus or De'Longhi All In One.
As I have experience as a barista, I'm comfortable frothing milk. I angled my jug so I could hear the ticking noise of air being drawn into my milk. I held the side of my jug and waited until it was too hot to touch. I then flipped the switch on the Gaggia - which required some juggling of the milk jug - and gave the steam wand a wipe and clean.
Both my oat and dairy milks were good. They were glossy and tightly textured with just the right amount of froth. Again, this is a skill which you would need to practice with the Gaggia, but it's not a limiting factor of the machine.
Cleaning, Storage, and Maintenance
Like most espresso machines, this is low maintenance. I slid out the drip tray to clean, which was a straightforward process. You should do this after each time that you use your espresso machine. The steam wand needed cleaning after each use, but again, this is pretty standard. The reservoir is harder to remove, so I would recommend using it until it's fully empty. Then you can slide the reservoir out through the drip tray, but it will take some force.
I would recommend running cleaning cycles on the machine every month. The Classic Pro won't notify you when it needs cleaning, but if you do it once a month, you should be fine. As for aesthetic cleaning, I would recommend wiping the machine with a microfiber cloth, like these from Walmart. There's very little stainless steel on this machine, especially compared to other models, so it's lower maintenance. A superficial wipe after each use will be more than enough to keep it looking nice.
How does it rate online?
Talk around the Gaggia Classic Pro is mixed. I spotted quite a few baristas who used this because they were looking for a low-cost and stylish option. Lots of people who use it take some time to learn about coffee, adjust to the machine, or adjust the actual mechanics of the machine themselves. If you're an expert, looking to make modifications, this is the machine for you.
At $500, it's an affordable espresso machine, but there are other ones like the De'Longhi All In One and Breville Bambino Plus at a similar price point. These two are much easier to use and they're cheaper. If you're a beginner, I strongly recommend Breville or De'Longhi, but if you're advanced or keen to get really technical with coffee, you'll have fun with the Gaggia.
How does it compare?
From my understanding, the Gaggia is popular for two reasons: style and cost.
Breville's Bambino Plus is a stylish, stainless steel machine. It's quieter than the Gaggia, makes much better foam, and has pre-infusion technology which makes a smoother, sweeter espresso. It's also much smaller and easier to use. The style is different, but if I was judging the two on looks, I would choose the Bambino.
If you insist on retro aesthetics, you would be comparing the Gaggia to the Smeg espresso machine, which is more expensive than the Gaggia. I would argue that the Smeg looks better and is smaller, so I would choose it over the Gaggia. Smeg's only downfall is that the brew head is low, so it can only fit smaller cups underneath it.
I recently wrote an article on the best espresso machine for beginners. The most simple machine for beginners was the De'Longhi All In One Combination Coffee Machine. It costs $300, nearly $200 less than the Gaggia. It can make an espresso, froth milk automatically, and makes drip coffee too. I would argue that it's more intuitive to use, more attractive, and also quieter than the Gaggia.
Should you buy it?
There is an argument for some people to buy the Gaggia. If you have the coffee geekery that would help you to make perfect espressos and glossy milk, but not the budget for a Breville Barista Pro, I wouldn't blame you for buying the Gaggia. They've been making espresso machines for nearly a hundred years, so they must be doing something right.
However, I don't think it's well-suited to beginners. Ironically, the simple controls make this harder to use. It is really stylish, but so is the Breville Bambino Plus and the De'Longhi All In One Combination Coffee Maker. If you are confident in your coffee skills, you'll enjoy the Gaggia. If you're a beginner, I'd recommend looking at automatic espresso machines rather than semi-automatic models.
How We Test
We consider espresso machines to be very serious business. We will only recommend the machines that we can personally vouch for, no money or gifts can convince us otherwise. Our team of experts are always on the look-out for the best coffee makers and espresso machines on the market.
When we've seen machines with great credentials, we take them to our dedicated test kitchen. Here, we make notes on the whole experience of using the espresso machine, from unboxing up to cleaning. We replicate the home environment, making notes on how they sit on the countertop, how loud they are, and how user-friendly the interface is. More importantly, we taste test. Starting with espressos, through all the machine's capabilities, we want to know what's special about every espresso machine. If there isn't anything worth shouting about, we won't.
You can find out more about how we test coffee makers on our dedicated page.
Sign up to the Homes & Gardens newsletter
Decor Ideas. Project Inspiration. Expert Advice. Delivered to your inbox.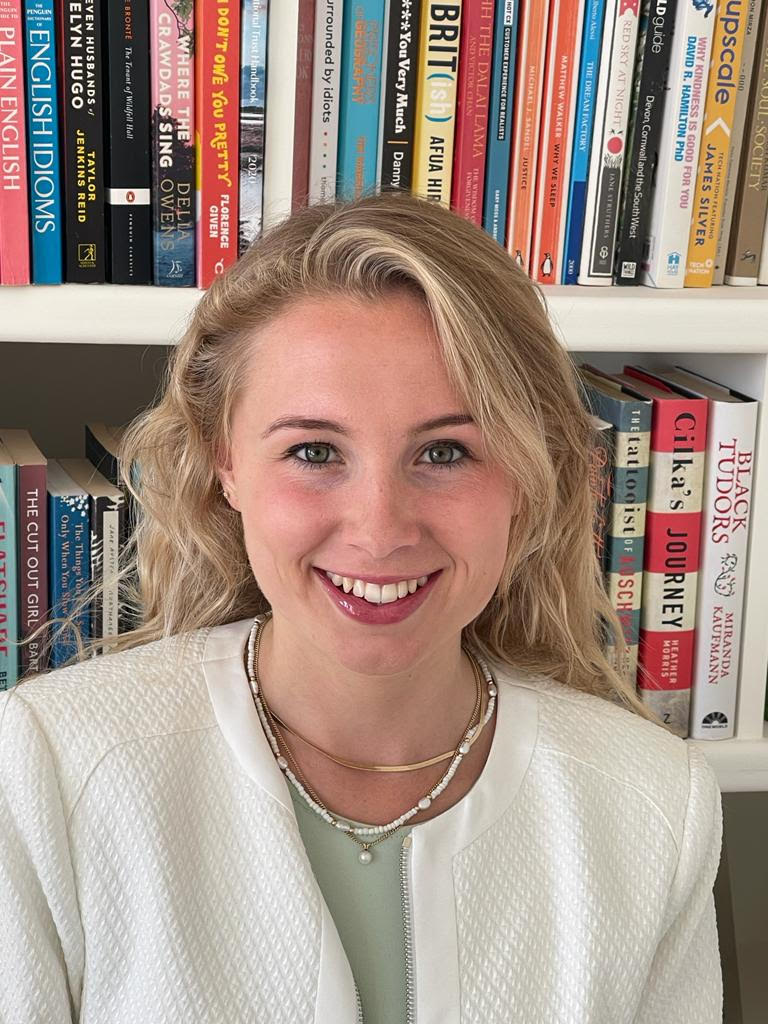 Laura is our eCommerce editor. Before Homes & Gardens she studied English at Oxford University. Alongside her studies, she qualified as a barista and trained as a master perfumer. This makes her our certified expert for all things coffee, candles, and fragrance. She has passed our five-step tests to become a certified Customer Advisor, making her our resident expert. Laura has worked for luxury retail brands, reinforcing the importance of quality and style over quantity and fads. She looks for products which have been designed with thoughtful finishes.