Casabrews 5700 Pro: did TikTok find the best espresso machine?
You'll have scrolled past the Casabrews 5700 Pro Espresso on TikTok, with many claiming that it's the best on the market. We gave it to our barista to find out her thoughts.
(Image credit: Casabrews)
The Casabrews 5700 Pro is an excellent espresso machine. It will make you good, consistent coffee. However, it does lack some premium features and can take a while to brew.
Reasons to buy
+

Great value

+

Integrated grinder

+

Lots of premium features

+

Makes smooth coffee
Reasons to avoid
-

Slow to pull shot

-

Delay between shots and steam

-

Not the smoothest operation
You can trust Homes & Gardens. Our expert reviewers spend hours testing and comparing the latest products, helping you choose the best for you. Find out more about how we test.
Sign up to the Homes & Gardens newsletter
Decor Ideas. Project Inspiration. Expert Advice. Delivered to your inbox.
Thank you for signing up to Homes & Gardens. You will receive a verification email shortly.
There was a problem. Please refresh the page and try again.
Founded in 2020, Casabrews are new to the espresso machine market. With clean, streamlined silhouettes, they offer a premium looking model which won't break the bank.
After seeing plenty of TikToks (the total number of Casabrews videos is more than 7 million) I simply had to give this famous machine a try. I took it to our test kitchen to make espressos, Americanos, and cappuccinos.
As a barista, I've handled machines that were easily ten times the price of this one. They didn't make coffee that was ten times better, so it's hard to fault, especially considering the price. It made it into our best espresso machine roundup almost instantly. If you're shopping on a budget, this is the best option on the market.
Product Specifications
Swipe to scroll horizontally
| | |
| --- | --- |
| Dimensions | 12.8 x 11.2 x 16.5 inches |
| Pressure | 20 bar |
| Grinder | Integrated |
| Capacity | 92 fl. oz. |
| Weight | 21.5 lbs |
| Watts | 1500 |
| Grind settings | 15 |
Who would it suit?
If you're after an espresso machine that boasts a premium steam wand and portafilter, but you don't want to pay the price for a heritage brand, this is a good option. It has its own grinder, saving you another bulky appliance and has all the steaming features that you'll see on Breville machines, for example.
It'll make tasty coffee, but be ready to compromise on a few things. It's slow and a bit louder than the average espresso machine. It'll take double the time to pull espresso shots and you'll need to wait for the boiler to warm up in-between your espresso and milk steaming. It's a compromise I'd be willing to make for the price.
Unboxing
As a cheaper model, I wasn't surprised to find that there was lots of polystyrene and plastic around the espresso machine. It was also covered with helpful stickers, although these were irritating to remove - especially the back one which gave up peeling, leaving a glue trail on the machine. Of all the espresso machines that I've tested, this was the most difficult to set up.
I was pleasantly surprised at all of the extras which Casabrews sends with the espresso machine. These are normally reserved for more expensive machines. They provide a heavy tamp which turn out to be one of the best tamps that I've been sent as an extra. I'd also never been given a tamping mat before, but we used these as professional baristas, so it was really nice (and a lot tidier) to have one of these back again. It also came with an extra grinder, decorating pen, coffee distributor, cleaning needle, cleaning brush, coffee measuring scoop, portafilter and four baskets. Buying all these accessories could easily cost another $200, further enhancing the exceptional value of the Casabrews machine.
What is it like to use?
Grinding
It's really useful, if you don't already own a grinder, to have one integrated into your machine. This one is good quality and adjustable across 15 settings. It wasn't the finest grind I've seen, and there was some static around the grinds, but nothing debilitating. I would recommend only putting as many coffee beans as you would use into the grinder. It doesn't feel airtight, so I'm concerned that the beans could go off if you leave them in the grinder for too long.
It's fairly common to push your portafilter against a back button to begin grinding. The plastic grind holder meant that I had to push a little more than I'm used to; it was much less sensitive. However, once it was going, the adjustable grinder was relatively quick and consistent with the grinds. I tested the finer and coarse grind settings and found that it was really good with more coarse grinds, but was a little inconsistent on the finest setting. Some of the grinds were powdery and small, but not all of them.
Espresso
You'll need to lock in the portafilter, as you would with any machine. I'd hold a hand on top to help brace the machine, so that It doesn't end up sliding away. Make sure you really pull the portafilter into place. Mine felt secure, but then fell out. This is where the quality of the machine shows a little. The portafilter handle is plastic and feels cheaper than the average one, but it's free.
It took 40 seconds to pull a single shot, which is double how long the Breville espresso machines took. It's worth the wait though. My espressos had a really good crema and smelt very aromatic. The espresso was really rich, but I could taste the sharp, zesty notes of lemon in my espresso. All this indicated to me that Casabrews' machine had done a really good job of extraction.
Americano
To make an Americano, all I needed to do was add hot water. It sounds simple, but lots of hot water taps and espresso machines spit water out, almost burning you and splashing your espresso over the cup in the process. This steady jet of water was perfect. It comes out of the steam wand, so you'll need to position your mug underneath there rather than under the brew group, but this is easy to do.
Cappuccino
To get a good, creamy cappuccino, you'll need to use the milk wand. Casabrews provides you with a stainless steel milk jug, so you won't have to buy one. It's smaller than most, but it's enough for your coffee. It has handy measurements at the side too, so you can keep an eye on how much milk you're frothing.
The steam wand has a 360 degree rotation, rather than 180, making it easy to use and position. Granted, it wasn't the smoothest to move, and juddered a little, but I'm always grateful for more flexible milk wands. You'll need to twist the side dial to the 'steam ready' setting, telling the boiler that you'll be using steam. Then you can move the dial around to start frothing. There's about a ten second delay before the machine gets warm, but then it makes brilliant milk.
You'll need to know how to froth your own milk, otherwise you might burn it. My top tips would be to start with the wand head in your cold milk. Then gradually lower your cup so that part of the wand is just above the level of the milk. It will swirl in a vortex and make a ticking sound. This is the air being drawn into your milk, creating the froth. Hold the palm of your hand on the side of the jug and when it gets too hot to hold, your milk is ready to go. If you find that you've created lots of bubbles, don't be afraid to tap the jug on the side to get the bubbles out. Make sure to swirl the milk around before you pour it, so that the froth and milk are combined.
When you're done, you can twist the dial anti-clockwise. I never experienced this, but the steam setting is just above the hot water on the dial. If you overturn when stopping the steam, you might end up blasting hot water into your milk, so be careful.
Cleaning
There's not much that stands out about this cleaning process: it's very straightforward and just like every other. The drip tray needs emptying and cleaning after every use and the portafilter needs cleaning by hand. Make sure you wipe the steam wand after every use, especially after milk, so that none gets stuck and dried in the spout. It's good practice to use their brush to clean the grinder and burrs after every use. That way, you won't have stray, old grinds and beans ruining the taste of your cup. For a cosmetic clean, use a damp cloth to wipe over the surface.
Storage and Maintenance
As with most machines, your Casabrews will tell you if and when you need to change the water filter or run a maintenance clean. The more you keep on top of daily cleans: wiping the steam wand, using filtered water, and emptying the drip tray, the less maintenance you'll need to do and the longer your machine will last.
It's not in an espresso machine's nature to be compact or lightweight. These machines are designed to be seen. The Casabrews is smart, so would look good on a countertop. It is big and extremely heavy, so I wouldn't lift it or move it around much. Pick a point on your countertops and keep it there. It's also worth noting that the bean hopper isn't airtight. This means that your beans won't be well protected when they're inside, so only pour in as many beans as you'll use.
How does it rate online?
This is the espresso machine that has taken TikTok by a storm. I thought that reviewers might have been harsher on the quality of the Casabrews when compared to others, but they weren't. People generally were really pleased with the value of this espresso machine. It's easy to use and lots of people were pleased that they could achieve the same results as espresso makers that were twice the price.
A number of people would have liked tamper holders or more premium accessories, but that's a perfect example of why premium espresso machines are still popular. A number of users commented on the inconsistent grinds, but that's easily solvable if you already have a coffee grinder.
How does it compare?
I tested this alongside a range of other market leading espresso makers. You could buy the Breville Barista Pro for another couple of hundred dollars, depending on sales. They have similar functions, both have an integrated grinder and a manual steam wand.
Breville displayed the premium finishes that you might want to consider. Brevile's The Barista Pro took a third of the time to pull an espresso shot; the steam wand was easier to move; and it was much quicker to move between coffee and steam, because it stays at a higher temperature. However, these are the finishes that you could easily do without and save the money. Breville don't give you as many extras, nor do they give you a spare grinder, so if budget's a big consideration I think it's a good choice to buy this espresso maker instead.
Should you buy it?
If you're on a budget and happy to compromise on time, this is the perfect espresso machine. It makes tasty coffees, froths milk exceptionally well, and comes with lots of lovely extras. I can see why this has been such a sensation online: it's a great money saver.
How We Test
We are always on the lookout for the market leading espresso makers. Our team takes every espresso maker we recommend to our dedicated test kitchen, where they put it through its paces.
Using a series of standardised tests, we can judge every espresso maker against each other, so that you can decide which is best for you. Primarily, we want espresso makers to make a good espresso. If they can make cappuccinos, Americanos, and any other coffees, we will test those too.
Our team of experts has experience with the best appliances on the market. That way, they know what good looks like and when it's worth paying a little extra. Laura, who tested this espresso maker, is a qualified barista, so she has used both commercial and domestic models.
For more information about how we test, we have a dedicated how we test page.
Sign up to the Homes & Gardens newsletter
Decor Ideas. Project Inspiration. Expert Advice. Delivered to your inbox.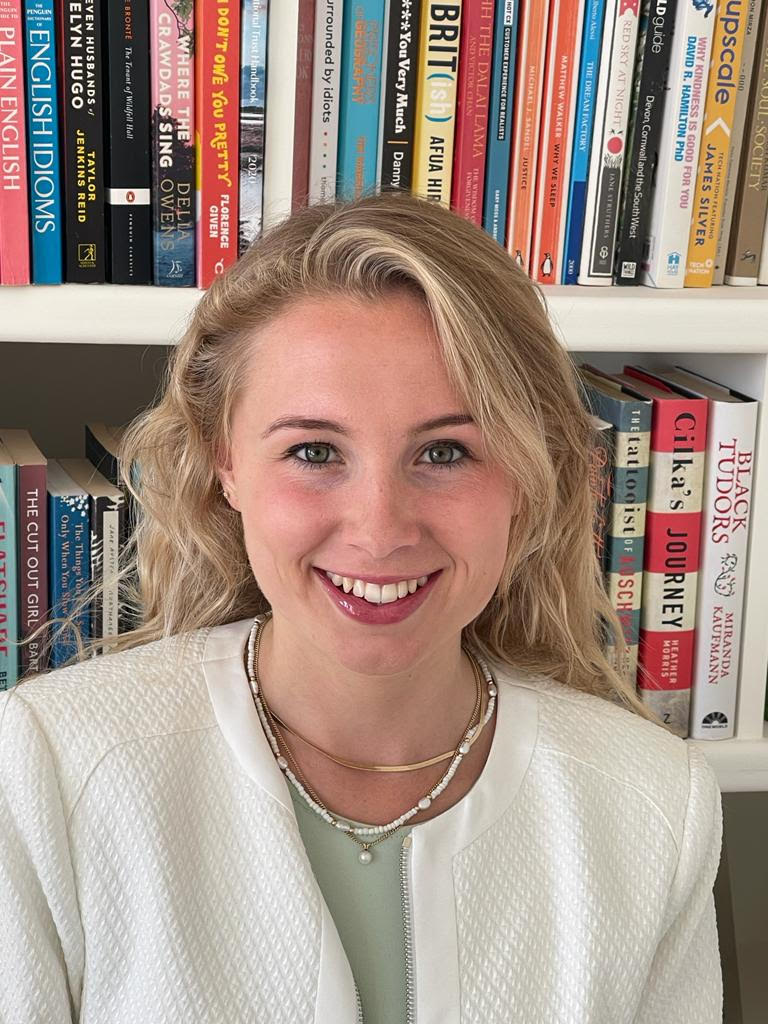 Laura is our eCommerce editor. Before Homes & Gardens she studied English at Oxford University. Alongside her studies, she qualified as a barista and trained as a master perfumer. This makes her our certified expert for all things coffee, candles, and fragrance. She has passed our five-step tests to become a certified Customer Advisor, making her our resident expert. Laura has worked for luxury retail brands, reinforcing the importance of quality and style over quantity and fads. She looks for products which have been designed with thoughtful finishes.