Best vacuum 2023: expert tests for spotless floors
The very best vacuum cleaners from our expert tests, all in one place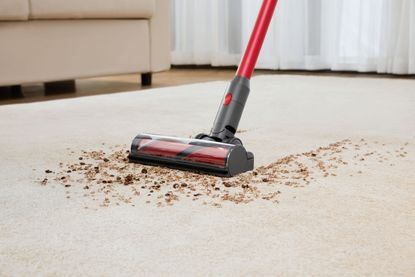 (Image credit: Roborock)
Pet hair vacuums - Quick Menu
Making sure you have the best vacuum is a home essential. An effective vacuum should banish dust, dander, and debris from your floors and keep your home spotless. However, in such a crowded market, it's not always clear which vacuums are actually worth buying.
That's why we've assembled this roundup of the best vacuums we've ever reviewed. Across the best cordless, robot, or upright vacuums, each of these appliances is best in its class. We also include those which offer standout features which make them worth considering, though they might have been beaten by more well-rounded vacuums.
I've tested vacuums for years, so I know exactly what makes for a good machine. We examined these vacuums in our own homes and in our standardised test studio. Our expert testers assessed suction power, noise levels, dust bin capacity, run time and even how these vacuums impact your allergies.
Whether you're looking to shell out on a top-line vacuum or need a reasonably priced alternative, these are the very best vacuums you can buy.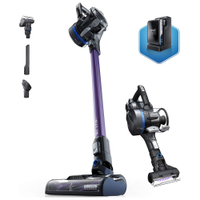 Hoover ONEPWR Pet Max | Was $309.99, now $197.99 at Amazon
This is a great saving on an already cheap vacuum. There are better vacuums out there, but not at this price. If you need a decent vacuum ASAP, I'd get this now.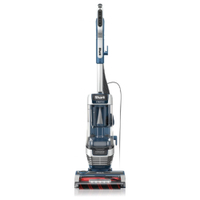 Shark Stratos | Was $499, now $299.99 at Amazon
An excellent alternative to Dyson, the Stratos is really effective at hair removal. It's nimble, upright, and easy to use. It's reduced by $200 in the Cyber Monday sales.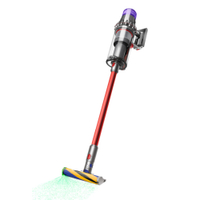 Dyson Outsize | Was $749.99, now $594.99 at Walmart
Dysons don't often get discounted and a cool $200 off the Outsize isn't a discount that comes around often. If you want a Dyson, but don't want to pay their prices, get this one.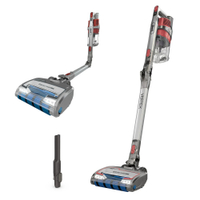 Shark Vertex Cordless Vacuum | Was $399, now $319.00 at Walmart
I've tested vacuums for years, and this is still one of my favorites. It offers near-Dyson performance at a much more reasonable price, and now it's even less. I personally think the compact folding storage is a bit of a gimmick, but being able to bend at the neck makes it unbelievably easy to clean under furniture.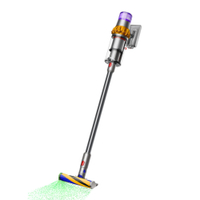 Dyson V15 | Was $749.99, now $599.99 at Amazon
This is the best vacuum that we tested. The green laser highlights dust that the naked eye can't see and it will give you numerical data on how well you've vacuumed. It's on sale at Amazon, too, but you'll save a further $50 when you shop at Best Buy.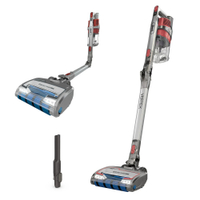 Shark Vertex Pro Lightweight Cordless Stick Vacuum | was $449.99, now $349.99 at Amazon
This is the best alternative vacuum to a Dyson cordless. It's reasonably priced and performs excellently. Reduced by $100, it's a great Cyber Monday deal.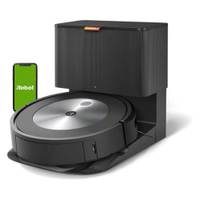 iRobot Roomba j7+ |was $799.00, now $590.00 at Amazon
For pet hair removal, without any fuss, the iRobot is an excellent option. You can monitor and control your vacuuming from your phone too.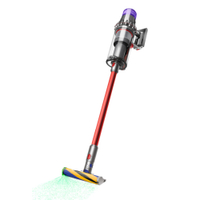 Dyson Outsize + | Was $949.99, now $617.99 at Amazon
Powerful, cordless, and easy to use, this is our top pick. The green laser helps to spotlight dust and hair that your naked eye might miss. Dyson don't often discount, so this is a brilliant price.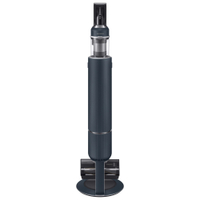 Samsung Bespoke Jet | Was $849.99, now $545.99 at Amazon
Samsung is at the forefront of vacuum innovation. The HEPA filter and bagged base is brilliant if you want to protect your allergies and strands of fur. It's neat, easy to use, and the lowest price that it's been for 30 days.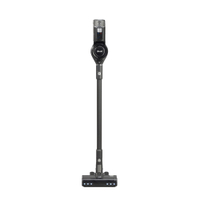 Levoit VortexIQ 40 | was $229.99, now $179.94 at Amazon
This is the best cheap vacuum on the market. It performs well, even though it lacks some of the more premium features that others boast. It's now reduced by 22% in the Black Friday sales, so you can save even more.
The Quick List
Load the next 3 products ↴
Best for allergies
Best vacuum for allergies
Samsung's Bespoke Jet combines HEPA filtration and a unique bagged base that's great for allergies.