Dyson V15 Detect Cordless vacuum review: am I obsessed with cleaning now?
The Dyson V15 Detect cordless vacuum hunts dust to give one of the most thorough cleans ever... with physical proof. See how it performs in our review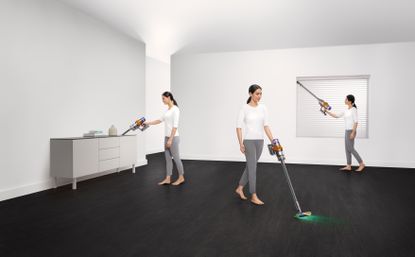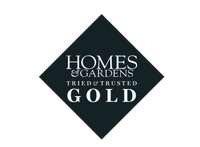 (Image credit: Dyson)
Scary, wild, unbelievable, but in all the right ways. The ability to see what the naked eye can't detect, game-changing, and a scientific Piezo sensor giving a physical number to what's being collected, perhaps a little unsettling. But, if you're a person who loves data or looking to accept the cold, hard truth to what's on your floors, you will seriously be blown away.
Reasons to buy
+

Green Laser dust detection on Fluffy brush roll illuminates dust particles invisible to the eye

+

Piezo sensor and LCD screen shows the size and number of dust particles collected in real-time

+

New anti-tangle hair screw keeps pet hair from getting stuck

+

Incredible suction

+

Versatile attachments
Reasons to avoid
-

Green laser only shows dust on hard floors, harder to see in bright daylight

-

Dust gets stucks in dust bin

-

High Torque cleaner head with anti-tangle technology (secondary floorhead) doesn't move as easily, and it doesn't have an LED Light

-

Must hold trigger for continual operation
You can trust Homes & Gardens. Our expert reviewers spend hours testing and comparing the latest products, helping you choose the best for you. Find out more about how we test.
Some choose to lead their lives according to the ideal of ignorance is bliss. If they can't see it, it must be clean, but for the other half of the population, you'll want to consider the Dyson V15 Detect cordless vacuum. Dyson's floorcare innovation brings never-before-seen technology to its floorcare lineup of the best Dyson vacuums, with the addition of a built-in green laser that illuminates dust particles invisible to the eye on hard floors and a scientific Piezo sensor that counts dust particles down to a microscopic 10 microns. into its signature Fluffy cleaner head for physical proof of a deep and effective clean.
Is it gimmicky to know the precise number of particles on your floors? Perhaps. Is it reassuring to know your floors are cleaner than they were before? Absolutely.
I've been using the Dyson regularly since it launched in March 2021, and it remains one of my favorite vacuums to date. Not only are my floors visibly cleaner, but I also enjoy slinging the V15 Detect around my hardwoods to spot-check every last surface, with a generous long-lasting battery that gets me through all my cleaning routines.
The Dyson V15 has truly been put to the test, and now, I'm sharing my thoughts and experiences with this premium cordless vacuum. By the time you're finished reading, you'll see why it's one of the best cordless vacuums we've seen.
About this review
About this review
Jaclyn Turner
Jaclyn is the US eCommerce editor at Homes & Gardens where she specializes in a variety of topics ranging from vacuums to mattresses. She spends her days tracking the latest buzzworthy releases and testing a variety of products to determine whether they are worth bringing into your home. Dyson provided the V15 Detect for review, and Jaclyn has been using it continually for over a year since. Jaclyn's home features a mix of hardwood floors, carpets, and area rugs. A small non-shedding dog lives in the house but still manages to track in his fair share of dirt.
Who will love the Dyson V15 Detect?
Dyson fans looking for the next best thing in floor care will want to run toward the new Dyson V15 Detect.
But specifically, the V15 Detect is specifically for those who love physical reassurance that their home is getting clean. According to Dyson, their goal was to provide owners with a scientifically proven clean that you can actually SEE and give assurance that any missed spots are revealed while cutting down the time you'd spend going over the same spot that might actually be totally clean!
To get the most out of the V15 Detect's laser technology, we think the Dyson V15 Detect is ideal for homes with a lot of hard floors, as while the vacuum takes carpet dust to task, the green laser only works on hard floors. However, the built-in Piezo sensor still displays data on both hard floors and carpets.
Dyson V15 Detect: Specifications
Maximum power: 230 AW
Dust capacity: .2 gal
Cordless: Yes
Runtime: 60 minutes
Charge time: 270 minutes
Noise: 80 dbA
Dimensions: 9.84" x 10.47" x 49.6"
Weight: 6.79 lb.
Filter: Advanced, whole-machine HEPA filtration
Warranty: 2 years
Attachments: Laser Slim Fluffy™ cleaner head, High Torque cleaner head with anti-tangle comb, hair screw tool, crevice tool, stubborn dirt brush, mini soft dusting brush, combination tool, wand clip, docking station, charger
Dyson V15 Detect: design
The Dyson V15 Detect follows similar body stylings of pre-existing Dyson stick vacuums.
The motor, .2 gallon dustbin, and battery are located at the top of the vacuum, and the V15 continues to make use of Dyson's signature trigger operation. Each accessory piece clicks in and out with ease.
The major changes, you'll see under the hood, with the addition of a Piezo sensor, and a diode laser added to the Fluffy floorhead.
The Dyson V15's Dyson Hyperdymium motor spins at up to 125,000rpm and generates 230 air watts of suction, which is 24% more suction power than the V11 range. The 5-stage filtration captures 99.99% of dust particles down to 0.3 microns for a powerful deep clean.
The Dyson V15 Detect is actually very automatic, with very few features that you have to decide between. Just press the trigger ( there's no continuous mode) and if you want the vacuum to work harder, you have the option to also go into Boost mode, but it shortens the battery time. We found that Eco and Auto modes were plenty sufficient
Dyson V15 Detect: features and functions
Laser Dust Detection
Most vacuums have LED floor lights to light up the path in front of you, but the V15 Detect introduces a green laser onto its Fluffy cleaner head that makes hidden dust visible on hard floors. The idea came about when a Dyson Engineer noticed that airborne particles in their home glistened in the sun. They began to research how they could take this notion and apply it to the fine dust we cannot see in our home. It was determined that the color green provides the best contrast to what the naked eye can't see and is precisely positioned at a 1.5-degree angle, 7.2mm off the ground. Particles are most visible in low-lit areas, and even the dark, as bright sunlight can wash out the laser.
PIEZO Sensor
For those who want real-time proof and insights into the dirt on their floors, Dyson integrated an acoustic Piezo sensor into the design that continuously sizes and counts dust particles and shows how much has been picked up in a graph on the LCD screen. Essentially, once you notice the numbers start to slow, you can assume that the Dyson has suctioned everything there is to pick up. Plus it will automatically increase suction power across different floor types based on the amount of dust and other particles present on the surface.
So, how does this work? Carbon fiber filaments in the cleaner head pick up microscopic particles which are sized and counted up to 15,000 times a second. When dust enters the vacuum and hits the acoustic piezo sensor, the tiny vibrations are converted to electrical signals.
The Piezo sensor counts pieces smaller than 10 µm, like allergens and pollens, less than 60 µm, particles the size of microscopic dust and skin flakes, 180 µm Particles the size of dust mites and fine sand, and 500µm particles the size of sugar and fleas.
I personally ran into an issue where my Piezo sensor was switched off, and it's not a feature that I missed or affected the cleaning performance of my machine. Dyson was quick to remedy me with a replacement unit, but I do wish that it was something that could have been repaired without requiring an entirely new device.
Anti-Tangle Hair Tech
Keeping our pets and long-haired users in mind, Dyson has reworked how hair interacts with its technology by developing an anti-tangle conical brush bar that spirals hair off and into the bin to prevent hair wrap on the brushbar. The tech is available on a smaller and full-size High Torque Cleanerhead, which has polycarbonate teeth that look like a comb and prevent tangling around the bristles when you are cleaning, and automatically clear hair from the brush bar.
LCD Screen
The LCD displays will show a real-time count of the collected particles from the PIEZO sensor, a run-time countdown clock, the power mode in use, and maintenance alerts, such as when an air channel is clogged, or the bin needs emptying.
Filtration
You'll only find the best with Dyson. The V15 Detect offers Dyson's 5-stage advanced filtration technologies, capturing 99.97% of particles as small as 0.1microns, to expel cleaner air.

What is the Dyson V15 Detect like to use?
Set-Up
Each part and accessory comes neatly packaged in fully, recyclable cardboard. To get started, a small pamphlet shows how to click each piece together. For more in-depth instructions and details on maintenance, a QR code, or this Dyson link, will lead you to a setup page as well as a manual you can download. Before use, you should charge fully, though I couldn't resist running it around my kitchen to get a feel for how the green laser worked. The first time you turn on the Dyson, you'll select your language, by long-pressing the single button on the display. To access any other settings like turning on or off the alerts or piezo sensor, or the vacuum's sensitivity you'll use the same long-press method and quick touches to switch between Eco, Auto, or Boost mode.
On Hard Floors
Here's where the Dyson V15 Detect comes out to shine. The Fluffy floor head with the built-in laser effectively hunts down dirt and debris that the naked eye can't see. The soft brush roll design also won't scratch floors and is the most optimized at maintaining battery life.
On Carpets
I prefer swapping out the Fluffy brush head to use the High Torque Anti-Hair Wrap floorhead on my carpets. It does take up significantly more battery power when used on carpets, but the suction was absolutely terrific. Within minutes, the bin was full, and I only got through my carpeted upstairs hallway. The cleaning was so deep, I wasn't even bothered that I had to make a run to the trash can. However, I will note that the secondary brush took a little more effort to push across carpets and had no LED light on the base, a feature I would have really loved to see.
Other Surfaces
I took the Anti-Tangle Hair Screw tool to task on my dog's lounge mat, and it is one of the only vacuum tools I've tried that not only revived the faux-sherpa bottom that is an absolute magnet for dirt but brightened the fleece top from a dusty blue back to its original turquoise. The other pieces easily clip in and out of the handheld and wand to clean a variety of surfaces, like upholstery, baseboards, blinds, and forlorn corners.
Emptying the Dust Bin
The Dyson V15 Detect has one of the easiest bins to empty. Just detach from the wand, angle over the garbage, and slide the red handlebar down and most of the contents will just roll out. However, I did find that lingering dust bunnies and hair clumps that clung to the mesh filters were difficult to fish out.
Cleaning and Maintenance
Cleaning is relatively straightforward. The most attention probably belongs to the filter, which is accessed by screwing off the purple cap. Tap off any excess debris before rinsing under warm water, and wait 24 hours before re-inserting into the vacuum. One of the easiest filter-cleaning experiences, yet. The Laser Slim Fluffy brush bar also just requires some water to clean. The dust bin can also be removed to be cleaned. Finally, be sure to clear obstructions from the wand and High Torque cleaner head with the anti-tangle comb as needed.
The Pantry Test
I trialed the Dyson V15 Detect through I call the Pantry Test, the unscientific test that uses common pantry staples to test the suction capabilities of our vacuums. I arranged a quarter cup of cereal, a quarter cup of rice, and a tablespoon of sugar to see how the vacuum handled food particles large and small.
The Pantry Test on hardwood floors with the Fluffy floorhead
The Fluffy floorhead was designed for hard floors, so the expectations were high here. It powered through the cereal, rice, and sugar with ease, and automatically adjusted suction power as necessary.
The Pantry Test on carpet with the Fluffy Floorhead
The Fluffy floorhead seemed to suction up the cereal in one big inhale, but in actuality it clogged the machine, causing the rice to jump around as I tried to vacuum it up. So, thinking to give up on the rice, I went to my sugar pile. Same issue. Then I looked at the LCD screen, which was displaying images signaling blocked passageways. Once I cleared the clog coming from the brushhead, the rice and sugar were swiftly picked up.
The Pantry Test on hard flooring with the High Torque Cleaner Head
The High Torque Cleaner Head with anti-tangle technology seemed to push around the cereal, and struggled to pick it up, but smaller particles like rice and sugar it did not have trouble with. The High Torque Cleaner Head feels clunkier on hard floors than the lightweight and manueverable Fluffy head.
The Pantry Test on carpet with the High Torque Cleaner Head
The High Torque Cleaner Head with anti-tangle technology excels on carpet, and picked up all food particles with little effort.
How does the Dyson V15 Detect rate online?
When observing Dyson directly, the vacuum holds a 4.5-star rating, with many expressing their excitement over the innovative laser technology and suction power that revealed a lot about the cleanliness of their homes. A few mentioned trouble with an instruction to clean the filter after very limited use, while others expressed frustration that the vacuum didn't last the full 60 minutes that was quoted.
At Best Buy, over 800 reviewers have gathered their opinions and the vacuum has a very positive 4.8 out of 5 stars rating. Those that had critical feedback mentioned the price and a few expressed frustration about the small canister and having to reach up with their hands to pull out pieces that got stuck, like hair.
How does the Dyson V15 Detect compare to other models?
The Dyson V15 Detect is the first vacuum of its kind to offer a laser in its design. The body styling is similar in design to the V11 series, but with a slightly stronger motor. However, it's built off the same motor as the V11 series. At $749.99, it's the third most expensive, but has the most powerful design, with Dyson claiming that it offers 100% more suction power than the more V8 Animal cordless vacuum.
However, the most premium model, the extra-large Dyson Outsize + at 949.99, has a 50% larger dust bin and double the operating time. The Dyson Outsize + was recently rebranded to include the same Laser Slim Fluffy Cleaner Head, which means it now offers the same core features as the V15 Detect, but on a larger scale.
Additionally, in the summer of 2022, Dyson released the V12 Detect series, which retails at $649.99. The V12 Detect is officially 40% lighter, offering a .1-gallon dust bin and trading the trigger design for a power button, which makes it easy to switch hands while cleaning. It does offer slightly less suction power, 150AW to the V15 Detects 230AW.
If you're curious about similar models from competing brands, the newish vacuum brand, Tineco, offers the most similar experience with its iLoop Sensor technology, which senses hidden dirt and debris and automatically adjusts suction power, found in its lineup of smart vacuums, such as the Tineco Pure One S12 and the Tineco Pure One S15. An LED ring turns from red to blue to indicate the amount of dirt the vacuum suggests. However, if you're looking for a physical number to how much dust was collected, the only way to see the counter on the amount of dust gathered is via the Tineco app.
Dyson V15 Detect: Final Thoughts
The Dyson V15 Detect will absolutely transform the way you clean. It literally hunts dust to reveal what is on your floors. It's a little unsettling to see just how much dirt gathers after a few days of not vacuuming, but equally exciting to see it suctioned up with a quick pass-through. Not to mention, the sheer suction power that this slim cordless is able to offer.
The Piezo sensor is an extremely cool component that gives physical proof to the huge amounts of dirt being collected. But after a while, you'll likely stop referencing it to validate that you're cleaning. It does serve a purpose though, that shouldn't be overlooked, as it helps determine how much debris is detected and adjusts suction and power accordingly.
Dyson V15 Detect: where to buy
Sign up to the Homes & Gardens newsletter
Decor Ideas. Project Inspiration. Expert Advice. Delivered to your inbox.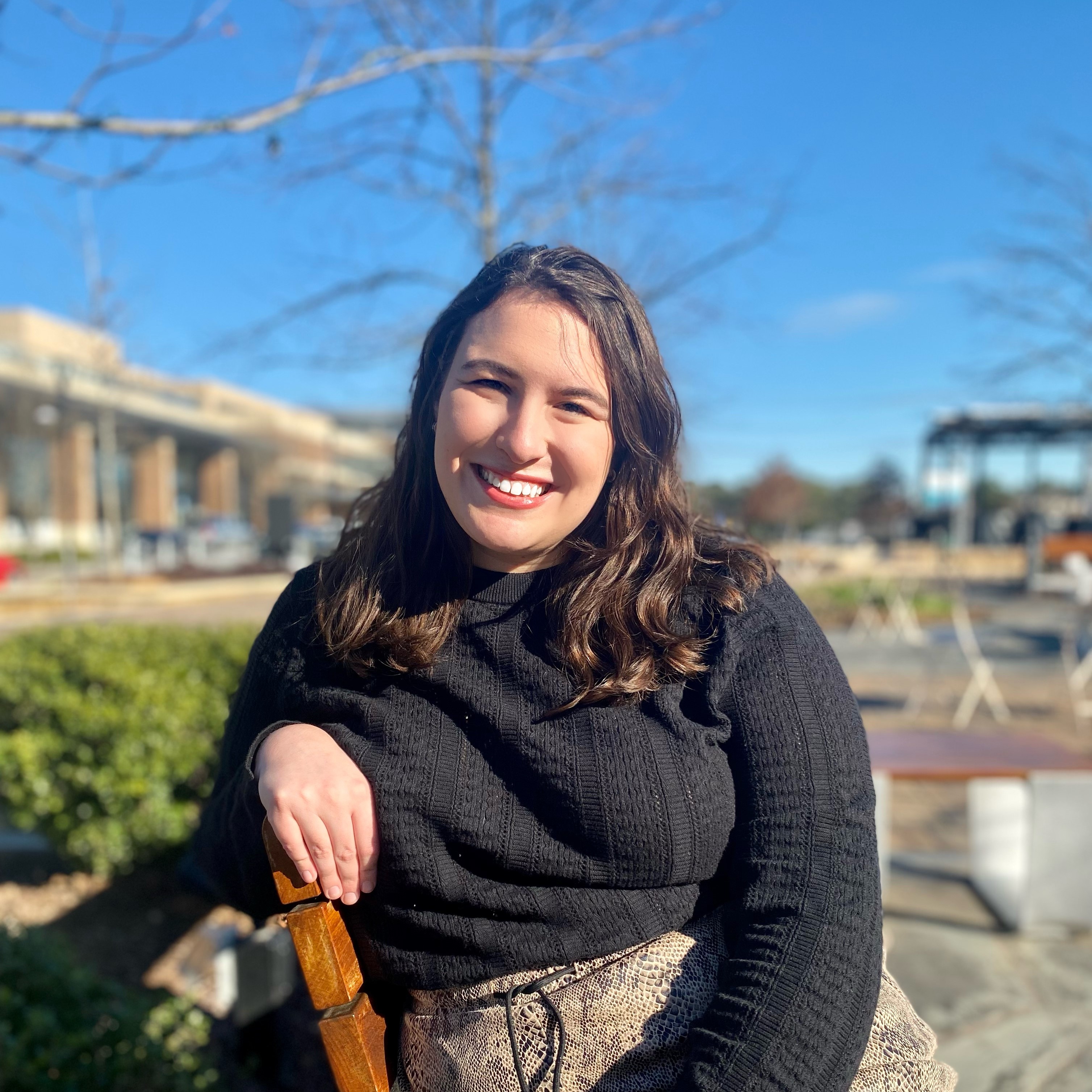 Jaclyn is H&G's eCommerce editor and oversees all things shopping. She's also a bonafide sleep expert, and previously managed all sleep content on Homes & Gardens and Real Homes– in fact, she has passed our five-step certification process to become a verified customer advisor on mattresses. She regularly scouts out the best of the best for buying guides to help you fill your home with only the best. She joined the team in January 2021. She has previously worked with Apartment Therapy, The Kitchn, The Spruce, The Spruce Eats, and MyDomaine. When Jaclyn's not working, she loves browsing real estate listings, unwinding with a chilled glass of Rosé, and entertaining her Cavapoo, Reese.