Do I need a vacuum cleaner with a HEPA filter?
Why a HEPA filter vacuum cleaner can benefit your cleaning routine and keep your allergies at bay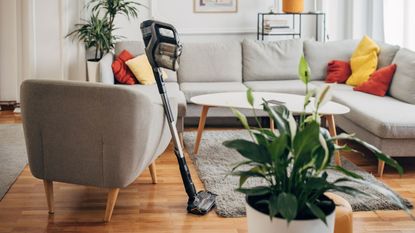 (Image credit: Getty Images)
Choosing a vacuum cleaner that works perfectly for you and your needs in today's market can seem an impossible feat. With technology constantly changing and so many vacuum cleaners on the market to choose from, often you don't know where to start.
A good place to start is to assess exactly what you need from a potential vacuum cleaner. A priority for you might be cord-free vacuum cleaning or a robot vacuum cleaner so that you no longer have to worry about vacuuming your living space yourself.
However if one of your priorities includes keeping a virtual lid on your allergies, or if you are vacuuming in an allergy-prone household, it is worth looking into a vacuum cleaner with an HEPA filter.
What is a HEPA filter?
The phrase HEPA is used as an acronym for High-Efficiency Particulate Air. These specific types of air filters can remove 99.7% of airborne sub-particles including dust, mold, bacteria, and hair. It also picks up finer, harder-to-collect particles with ease, including those that are airborne with a size of as little as 0.03 microns.
The HEPA filter works by layering multiple filters inside the system. These trap and remove particles from the air when the vacuum cleaner is in use. The small particles are drawn out of the air and safely embedded in the filter instead of remaining airborne.
What are the benefits of buying a vacuum cleaner with a HEPA filter?
Making the switch to a vacuum cleaner that uses a HEPA filter may be a great thing. Especially if you or a family member suffer from airborne allergies such as asthma, hayfever, or any other respiratory condition. The HEPA filter will help significantly to remove any potential irritants from the air and surfaces as well as storing them to ensure they are not released back into the atmosphere once they have been vacuumed up.
Josh Mitchell, HVAC technician and owner of Air Conditioner Lab, says that he highly recommends using HEPA filter vacuum cleaners to his clients, as they substantially improve the quality of air within the home.
Having a HEPA filter is also useful if you have pets, especially cats and dogs that molt during certain times of the year. The HEPA filter picks up the finest of pet dander and dirt allowing you to create a more comfortable living environment for everyone.
HEPA filters do not only help with tackling allergy symptoms, but they also help with general cleanliness around the home. Using a HEPA filter means that you are not just cleaning visible dirt but you are also removing dirt that would otherwise be unseen by the visible eye on surfaces and upholstery.
Janille Mangat, a cleaning specialist at VMAP cleaning services, says that her HEPA filter vacuum cleaner helps her when working at clients' homes, as it ensures the space is left spotless. 'It is also ideal for eliminating bed dust mites, and provides a higher filtration system compared to regular vacuums.'
Although vacuum cleaners with HEPA filters may cost a bit more upfront, Muffetta Krueger, founder of Muffetta's Domestic Assistants, says they save you money in the long run. Their durability and efficiency mean you won't need to replace your vacuum as often, and you'll spend less on maintenance.
Josh is an HVAC expert and the owner of the Air Conditioner Lab with years of experience tackling the challenge of home cooling. Josh has explored various innovative methods to cool down living spaces during hot weather.
Janille Mangat has been working as a cleaning specialist at VMAP services for more than 2 years and has extensive experience with residential and cleaning services.
Muffetta Krueger is a cleaning expert and founder of Muffetta's Domestic with over 16 years of operational management experience in the service industry. Muffetta's Domestic Assistants provides housekeepers, house cleaners and maids, and is based in New York.
What are the differences between a standard vacuum filter and a HEPA filter?
The main differences are that HEPA filters are made with thin glass fibers as well as activated carbon-based materials, whereas regular filters are made from porous fibers such as paper cotton or polyester.
A HEPA filter will force air which is sucked up through a ultra-fine mesh whilst regular vacuum cleaner filters do not have this element.
What you should consider when buying a HEPA filter vacuum cleaner
When looking to get a vacuum cleaner with a HEPA filter there are some things that you should consider before purchasing.
Obviously your vacuum cleaner needs to be specific and cater to your individual needs. So we've rounded up our favorite vacuum cleaners all with HEPA filters to suit your every requirement.
Best HEPA cordless vacuum cleaner
The v15 Detect from Dyson is a great all-round cordless vacuum. In addition to its HEPA filtration system, this vacuum also has an angled light to highlight hard-to-see dust particles on the floor as well as an integrated piezo sensor that counts and measures the amount of dust and debris it has collected. It also weighs under seven pounds making it incredibly lightweight and easy to maneuver.
Best HEPA bagged vacuum cleaner
If you prefer a vacuum cleaner with a dust bag that is also corded, then a good option is the Complete C3 Kona PowerLine from Miele. This model includes several handy features such as adjustable power settings and an airtight seal to ensure perfect air flow and no loss of suction.
Best HEPA vacuum cleaner for allergies
The SAMSUNG BESPOKE Jet Cordless Stick Vacuum Cleaner available at Amazon is widely considered to be the best vacuum cleaner for allergies. This vacuum has a 5-layer HEPA filtration system that can separate and filter up to 99.999% of microdust particles, allowing you to breathe in cleaner air and reduce the chances of having an allergic reaction.
Best HEPA robot vacuum cleaner
For those who want to free up time and buy a robot vacuum, consider the HONITURE Robot Vacuum and Mop Combo available at Amazon. An issue for people who suffer from allergies is when it comes to emptying the bag or dust cup as it turns full. Luckily this robot vacuum cleaner also has an auto-emptying base station where it quickly and quietly deposits dirt and debris into a 2.5L dust bag, while preventing clogging.
FAQ
How often should I clean and change my HEPA filter?
Generally speaking, you should clean your HEPA filters about once every month and then replace them every four to six months. This however may change depending on how often you vacuum your home and how prone to dust it is.
---
A vacuum cleaner with a HEPA filter is a worthwhile investment for anyone looking to maintain a clean and healthy home. It not only improves indoor air quality but also enhances the overall cleaning performance of your vacuum. Whether you suffer from allergies, have pets, or simply want a cleaner living space, a HEPA filter is an essential feature to consider when choosing a vacuum cleaner.
Sign up to the Homes & Gardens newsletter
Decor Ideas. Project Inspiration. Expert Advice. Delivered to your inbox.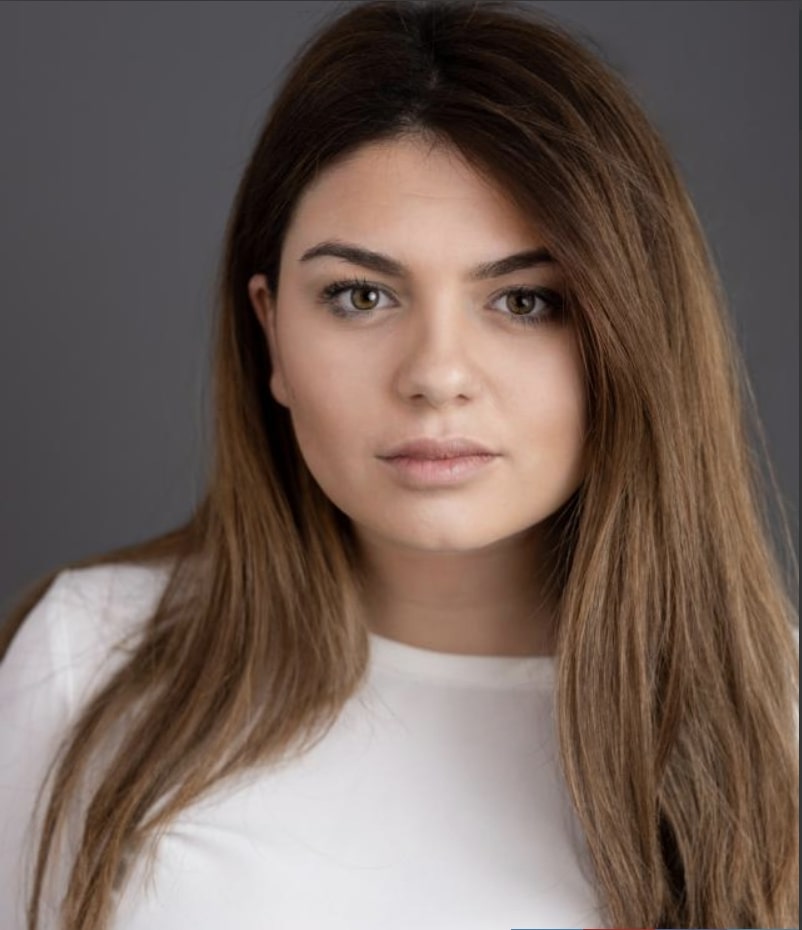 Seraphina is a contributing editor at Homes & Gardens, writing Solved features on organizing and storage. She loves to decorate and also grow her own produce from her home in London. Her previous experience includes working at Women's Health and Fabulous Magazine.