Best upright vacuum 2023: tested by appliance experts
They might be a little old-fashioned, but the best upright vacuums can clean your home like nothing else.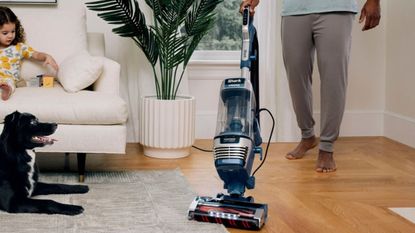 (Image credit: Shark)
Sign up to the Homes & Gardens newsletter
Decor Ideas. Project Inspiration. Expert Advice. Delivered to your inbox.
Thank you for signing up to Homes & Gardens. You will receive a verification email shortly.
There was a problem. Please refresh the page and try again.
Best upright vacuum 2023: Jump Menu
Sometimes the old ways are best. Sure, upright vacuums are the oldest type of vacuum on the market. But though they've since been superseded by canister vacuums and then cordless vacuums, they're still a popular choice.
That's because these large vacuums have suction power that smaller cordless and canister vacuums still can't handle. They're a particularly smart choice if you have carpet throughout your home, as their powerful motorised brush bars and suction can drive deep into carpet fibres to pull out dirt and dander. Because some companies like Dyson are starting to phase them out, they're also a much cheaper option than cordless models.
We've tested some of the best upright vacuums you can buy in our homes and in our dedicated test centre. We tested each vacuum on a wide range of materials and in a breadth of different scenarios to assess how well it can clean your home.
Each of these vacuums is among the best vacuums you can buy, but each of them has drawbacks to bear in mind. This is everything you need to know about the best uprights on the market.
The quick list
Best upright vacuum
Best upright overall
Specifications
Type: Upright
Power: 1344W
Dust bin: 1.48 quart
Weight: 17.2lb
Max dB : Not disclosed
Reasons to buy
+
Powerful suction
+
Versatile design
+
Easy to maneuver
+
Odor-neutralizing cartridge
+
Self-cleaning brushroll
Reasons to avoid
-
Quite bulky
-
Small dust bin
Buy it if
✅ You need great suction: This vacuum is incredibly powerful.
✅ You want odor-free vacuuming: This upright has an amazing odor neutralizer which gets rid of that nasty hot-fur smell you get when vacuuming hair and pet dander.
✅ Easy cleaning: The hose lifts away from the heavy body to make it easy to clean the stairs and other tricky spots
Don't buy it if:
❌ You have mobility issues: This is nimble compared to other upright vacuums, but it's still tricky to maneuver.
❌ You're tight on storage: Again, it's fairly compact by upright standards, but that's not saying much - it takes up a lot of room.
❌ Small dust bin: The canister only holds a quart and a half. It doesn't affect performance, but it means more frequent trips to the trash can
Our expert tester Camryn Rabideau was 'honestly shocked' at the strength of this vacuum. She tested it at home to clean up the fur from her two dogs, and running this vacuum over a 9x6ft area rug picked up enough fur and dirt to fill up the vacuum in a single pass.
Like many Shark vacuums, it stops hair wrapping around the floor brush and saves you the gross job of detangling your vacuum. We also love the Odor Neutralizer. It's a handy scent cartridge that will stop your vacuum from smelling as you clean up hair and dander.
However, perhaps the best feature, and the one which takes this vacuum beyond the competition, is the fact that you can remove the body from the base of the vacuum. This means you can hold the dustbin and hose as you go up the stairs as you would with a cordless or handheld vacuum. It's infinitely easier than any other upright. If you've ever struggled to lug an upright vacuum up a flight of stairs, this is the vacuum for you.
But while it's positively nimble on stairs, this vacuum typically weighs in 17lbs. In fairness, that's average for cordless vacuums, and most users shouldn't find it a problem. However, if you have mobility issues, or simply don't like heavy lifting, you you'll find this pretty tricky to steer. It also has a relatively small dustbin. The fact that Camryn filled the canister from a single rug might be testament to its suction, but it's also a result of the small 0.37 gal capacity.
This isn't a criticism as such, but my top tip when shopping for one of these is to watch out for the two different versions. The AZ3000 model is just a vacuum, whereas the AZ3002, available at Amazon, comes with an effective motorized HairPro Pet Power Brush, a duster-crevice combination tool, a multi-angle dust brush, an anti-allergen dust brush, an accessory bag, and two extra odor cartridges.
Camryn's Shark Stratos upright vacuum review has more details.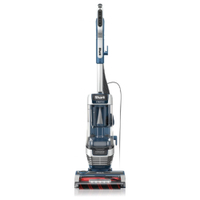 Shark Stratos Upright Vacuum | was $429.99, now $299.99 at Shark
Use the code STRATOS130 for a discount on the Shark Stratos. Saving you $130, it's the one of the best-value vacuum deals on offer today.
Best upright vacuum for pet hair
Best upright for pet hair
Specifications
Dust bin capacity: .55 gal
Weight: 17.5 lb
Power: 270AW
Noise : ~90 dba
Cord length: 35 feet
Warranty: 2 years
Reasons to buy
+
Very powerful
+
Particular excellent on carpet
+
Long hose and extension reach
+
Maneuvers easily
+
Large dustbin
Reasons to avoid
-
Hair wraps around the brush roll
-
Only one power setting
-
Heavy to carry between levels
Buy it if
✅ You want to tackle pet hair: If nothing else, this vacuum will entirely remove any pet hair from your floors.
✅ You've got a lot of ground to cover: The long hose and power cable make this great for large rooms.
✅ You want a Dyson without the price tag: Because it's one of Dyson's older models, it's less expensive.
Don't buy it if:
❌ You don't like picking hair out of a vacuum: It might pick up every hair in sight, but that's because a few them will be stuck in the brush.
❌ You have lots of different floor types: This vacuum only has one power level, so you can't adjust between carpets, rugs, and hard floors.
❌ You struggle with heavy vacuums: This vacuum is one of the heaviest we've ever tested.
One of our more controversial findings at H&G is that the Ball Animal 2 is better than its successor, the Ball Animal 3. Though technically not as powerful as Ball Animal 3, it's still incredibly effective on all floor types, especially carpet. When tested on carpet, it not only picked up pet hair, but all the pet hair that other vacuums on test had missed.
While it's fairly bulky, it has amazing reach. It has a 35ft power cord and a remarkably long 40ft hose, so you can vacuum whole rooms before needing to unplug and replug. If you're in a small apartment you could perhaps vacuum the whole place before you need to switch outlets, depending on your layout. That long hose also makes it surprisingly easy to catch cobwebs and clean curtains and ceilings. The reach also means you can (just) vacuum a flight of stairs in one go, but if you've got more than one flight of stairs or they curve, it might be more difficult. It also benefits from the now-iconic ball design, which is no gimmick. It might be heavy, but it's easy to steer.
What's more, if you know you want a Dyson but the brand's infamous price tags put you off, this usually retails between $400-$500, less than half the price of their most premium vacuum.
However, like most uprights, it weighs in at 17lbs, so while it's nimble at moving around furniture, it can be awkward to carry up and down stairs. The big drawback between this model and the later Ball Animal 3 is that the Animal 2 has no anti-hair wrap tech, so you'll need to take on the slightly gross job of cutting hair out of the brush roll. There's also only one power level, so it's not well adapted to different floor types.
There's more detail in our full Dyson Ball Animal 2 vacuum review.
Best upright vacuum for carpet
Best Dyson vacuum for carpet
Specifications
Dust Bin Capacity: 1.7L
Power: 290 AW
Weight: 17.5 lb.
Cord length: 35 feet
Max dB: 90dB
Reasons to buy
+
Powerful suction
+
Easy to maneuver
+
Performs extremely well on carpets
+
Three suction settings
+
Other models available with different tools
Reasons to avoid
-
Heavy
-
Awkward control placement
-
Hard-to-use hose/wand
Buy it if
✅ You have carpet throughout your home: this vacuum is incredibly good on carpet.
✅ You have pets: not only will it remove lots of fur, but that hair won't be caught in the brushroll.
✅ You have a lot of furniture: this vacuum is easy to steer, so a good option if you have to weave between chair legs.
Don't buy it if:
❌ You want a lightweight vacuum: This is one of the heaviest vacuums we've ever tested.
❌ You have a bad back: The button to change settings is on the cleaner head, so you have to bend down to change settings.
❌ You need a long hose: If you want to vacuum up stairs, the hose is only 15ft, and the powerful suction means it never stretches to its full length.
This vacuum is unbelievably powerful, and that power makes it fantastic for taking on carpets. On test, we found that the powerful suction combines with an effective motorised brush to reach deep into carpet fibres and pull out hair and fur. Where other vacuums did a good job at cleaning the surface of a carpet, this one deep-cleaned them.
Better than that, it has very effective 'vanes' which stop hair from wrapping around the brushroll. If you hate pulling hair out a vacuum, this is a good choice, because it's rare that hair is caught in this machine.
Though at its best on carpet, this vacuum is also great on hardwood floors, because the powerful suction easily removes debris from in between floorboards. If you have a lot of furniture, you'll find it easy to maneuver this vacuum around chair legs and into corners.
But true to type, this vacuum is very heavy, so it's hard to move between floors. It's also so powerful that it takes a little effort to push over carpets. In fact, our tester Camryn said that 'If you have the suction on too high, the vacuum will essentially suction itself right to the floor, making it almost impossible to push across your carpet'.
Perhaps the most frustrating feature is that the switch to adjust power modes between different floor types is on the floor head rather than the handle. That means you have to bend down to change settings, which is at best tedious if you have a lot of different floor types and at worst painful if you have a bad back. Unlike its predecessor above, the hose on the Ball Animal 3 is just 15ft, and because its so powerful, it can never stretch to its fullest extent, so you probably won't be able to vacuum a flight of stairs in one go.
Our full Dyson Ball Animal 3 review has more details.
Best bagged upright
Best bagged upright for pet hair
Specifications
Type: Upright
Power: 800 watts
Dust bin: 0.08gal
Weight: 22lbs
Max dB: 80
Cord length: 40ft
Reasons to buy
+
Good hinge flexibility
+
Long cord
+
Powerful on a range of surfaces
+
Automatically adjusts floor settings
+
Stands on its own
+
Onboard storage
Reasons to avoid
-
Expensive
-
Clunky
-
Heavy
-
Hose not very secure
-
Feels dated
-
Difficult to lift
-
Noisy
Buy it if
✅ You have large rooms: A 40ft power cord makes this vacuum perfect for tackling bigger homes.
✅ You have allergies: As an old-school bagged vacuum, all fur and dander is sucked into a bag for sealed disposal.
✅ You have lots of different floor types: This vacuum detects your floor type and adjusts itself accordingly.
Don't buy it if:
❌ You have mobility problems: At 22lbs, this is the heaviest vacuum we've ever tested.
❌ You have lots of stairs: Not only is this heavy, but the carry handle is in an awkward position, so it's difficult to move between floors.
❌ You're on a budget: This retails between $800-$900, so it's too expensive for lots of people.
Our tester Laura found this vacuum 'faultless' on our hair test. It easily picked up all the hair in the test on carpet, hardwood floors, and linoleum, and absolutely none of it was caught in the rollers.
That's because this vacuum detects the floor type it's on and automatically adjusts its power and brush settings. This means it's a good option if you have lots of different floor types throughout your home. You can vacuum a hardwood floor and a rug in one room before moving to tile or linoleum in the next without having to change any settings.
As a bagged vacuum, it's fantastic for allergies, becuase the dust and dander that can cause your symptoms to flare up are in a sealed bag that won't irritate your sinuses. Just like the Shark Stratos at #1, SEBO also sell scent cartridges for their vacuums, so there's no gross warm dog smell as you vacuum.
However, the single biggest issue with this vacuum is its size. At 22lbs, it's pretty heavy to push around. Even though it steers fairly smoothly, you need a bit of oomph just to get it to turn, and the floor head is pretty bulky, so it will struggle to get around thin chair legs.
This vacuum is let down by lots of small details, too. While the performance is excellent, the carry handle is also on the body of the vacuum, so it either tilts backwards as you pick it up, or you have to stoop awkwardly to keep it upright. That makes it very unwieldy for carrying up and down stairs. While the 40ft cord is fantastic, it often falls off the back of the machine, which is irritating to bear in mind as you clean under sofas. There's also no automatic reel for the cord, so you have to wind it up by hand. On top of all of this, it's among the most expensive vacuums we've ever tested; depending on sales periods this vacuum will be at least $800.
There's more detail in our full SEBO Automatic X4 Boost Upright review.
---
Meet the team
Alex oversees all our reviews content and collated the vacuums in this guide. After graduating from Cambridge University he began work as a consumer journalist. He's tested vacuums ever since he started reviewing and has clocked up hundreds of hours testing dozens of vacuum cleaners for your home.
Laura is our eCommerce editor. Before Homes & Gardens she studied English at Oxford University. Alongside her studies, she qualified as a barista and trained as a master perfumer. This makes her our certified expert for all things coffee, candles, and fragrance as well as an expert product tester. She tested the SEBO X4 Automatic for this guide.
Camryn Rabideau is a freelance writer and product reviewer who has been testing home goods, including cleaning tools, for several years. She tested the Shark Stratos Upright and Dyson Ball 3 from her small homestead in Rhode Island, using them to clean up after her pets.
Jaclyn was an eCommerce editor for Homes & Gardens, where she oversaw sleep content including mattresses and bedding. She tested a number of vacuums including the Dyson Ball Animal 2.
How we test
At Homes & Gardens we like to get hands-on experience with all the products we feature. You can learn more how we test products in our dedicated guide, and there's a more specific rundown of our vacuum test process in how we test vacuums.
All of our vacuums are tried and tested in our test centre and in our own homes. When in the test centre, we assess each vacuum on carpet, linoleum and wood flooring. We test them with flour and sugar, which is a common kitchen spill but also a good proxy for dust and dead skin; cereal, which shows how well it picks up larger debris like crumbs and small stones; and most of all on old hair extensions, which demonstrates how well a vacuum can pick up hair, and whether or not hair gets stuck in its rollers.
Specific to upright vacuums, we note the lengths of its hose and any other bonus features. We take care to note each vacuum's weight and agility, because these are the traditional drawbacks with these models. We note whether each vacuum can fit under sofas and into corners and how easy they are to use to clean stairs.
We test the vacuum cleaners for a number of weeks so that we know our tests aren't a one-off fluke. In some instances, we are also fortunate enough to keep the vacuum cleaners after writing up the review so we can continue to learn about them over months or even years and share our findings with you as the vacuums pick up wear and tear as they age.
Upright vacuums FAQs
What's good about upright vacuums?
Upright vacuums are the oldest type of vacuum but they're still well worth considering. Though they're much heavier and clumsier than modern cordless vacuums, they're much more powerful, because they can house larger motors. Because they're larger, they can also vacuum up more dirt in one go than most cordless vacuums, saving you from having to empty the dust canister every time you use the vacuum. What's more, because they're so old-school, they tend to be cheaper than new-fangled cordless vacuums.
Can I use an upright vacuum on hardwood floors?
Yes, but make sure you have a model where you can turn off the motorised brush bar. These bars have pretty stiff bristles and move at very high speeds, so they can easily scratch some wood floors if you aren't careful.
---
While I've got a soft spot for upright vacuums, they're not always the best choice. They're pretty heavy and cumbersome, so they don't work for everyone. If none of the above options work for you, we've covered the best robot vacuums and cordless vacuums if your current upright vacuum is feeling a little dated.
Sign up to the Homes & Gardens newsletter
Decor Ideas. Project Inspiration. Expert Advice. Delivered to your inbox.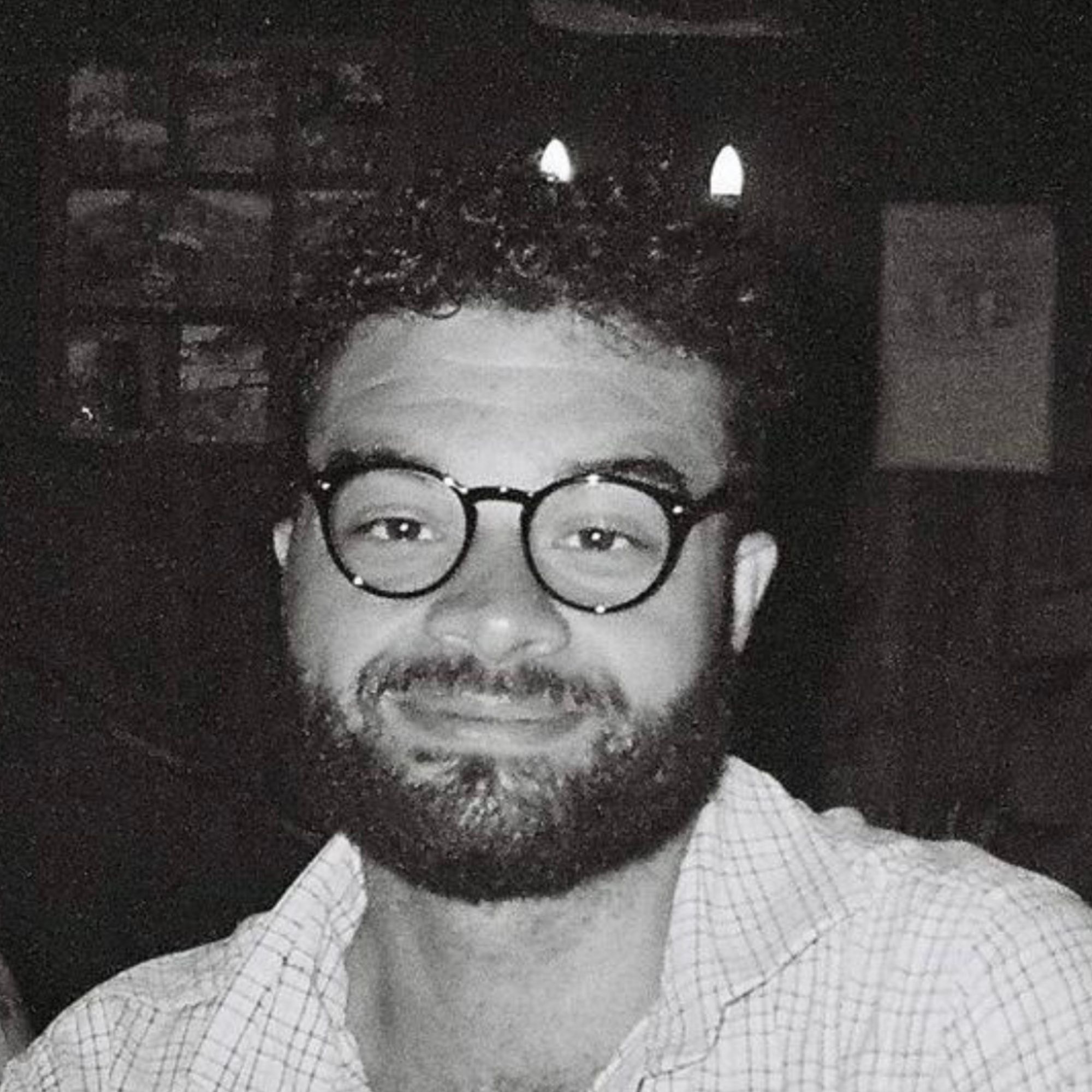 As Head of eCommerce, Alex makes sure our readers find the right information to help them make the best purchase. After graduating from Cambridge University, Alex got his start in reviewing at the iconic Good Housekeeping Institute, testing a wide range of household products and appliances. He then moved to BBC Gardeners' World Magazine, assessing gardening tools, machinery, and wildlife products. Helping people find true quality and genuine value is a real passion.