How to cut energy bills – 11 essential tips from experts for the short- and long-term savings
Learn how to reduce energy bills and save money with these experts' advice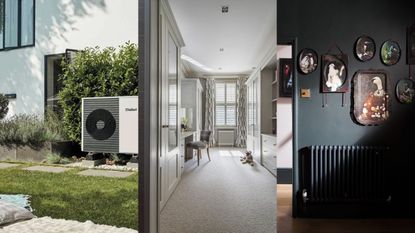 (Image credit: Vaillant / Mel Yates / Ryan Wicks)
Sign up to the Homes & Gardens newsletter
Decor Ideas. Project Inspiration. Expert Advice. Delivered to your inbox.
Thank you for signing up to Homes & Gardens. You will receive a verification email shortly.
There was a problem. Please refresh the page and try again.
As the cost of living rises, we are all looking for how to cut energy bills, not just in the short-term but in the long-term, too.
There are countless ways to save money at home, some of which are free, such as turning off unused electronics and turning down your thermostat, others of which will require investment now but will reduce bills in the future, from installing underfloor heating or heat pumps.
We have spoken to experts to find the best ways to cut energy bills by reducing the amount you use, or by using it in more efficient ways. This is what they advise.
How to cut energy bills
Saving on heating and energy bills can often take investment, with some solutions costing more in the short term than others. It is worth considering the long-term payoff when trying to save on your household bills, however, and implementing a mix of long and short-term solutions for the best results. Below, experts offer advice on both easy, no-cost ways to cut energy bills and those that require spend now but savings later.
1. Turn down your thermostat
Turning the central thermostat down by one degree is a really easy way to have an immediate impact without making much difference to comfort,' explains Nico Van Der Merwe, vice president of home and distribution at Schneider Electric. 'While some people may feel the effects of this due to the layout of their house and their heating system, it is worth trying to see how it feels.
'You probably won't even notice this tiny temperature difference, but what you will notice is a saving on your energy bills as a result,' adds Les Anderson, content manager at Bionic. 'Just taking your thermostat down a notch is a quick way to start saving fast. This one small action only takes seconds to carry out and could potentially slash your heating bills by as much as 10%.'
2. Wash laundry at lower temperatures
'Another easy tip to save is washing your clothes at a lower temperature setting,' suggests personal finance expert Julian House. 'This is a great example of making a tiny change to your daily routine to optimize your energy usage. Decrease the temperature of your wash from 100℉ to 85℉ (40℃ to 30℃) and limit yourself to one wash cycle per week, if possible, to see incremental savings on your annual energy bill.'
3. Turn off unused items
'Appliances on standby still use energy,' reminds Les. 'Make sure to switch off electricals from the wall. Turn off lights when you leave a room and remember to take advantage of natural light. Consider installing sensors in areas like closets and cabinets which don't need to be lit when they are closed.'
Taking these smaller, more simple measures can really help you to save on your energy bills, explains Nico. 'Don't underestimate the obvious, common-sense approaches to conserving energy. Simply turning appliances off standby mode and switching off lights when they're not being used can save households.'
4. Be more efficient in the kitchen
'Small changes in how you use your appliances around the kitchen can also make a big difference in the amount of energy you use throughout the winter and even all year round,' says Roy Bateson, Senior Gas Engineer at Calor Gas.
'For example, no matter how many pots and pans you're using, if you don't have the lid on then you are burning away energy – amazingly cooking with the lid on can reduce the necessary energy usage by a third.
'The same thinking applies when you're boiling the kettle or making a cuppa – the more water you're boiling the more energy is consumed. Where you can, try to boil just the right amount of water you need at that time.'
Equally, swapping to the eco-cycle on the dishwasher and ensuring you choose eco-efficient appliances when replacing old with new will help cut energy bills.
5. Put down rugs where floors are drafty
Not only may this give your room an extra design pop, rugs can add extra layers of insulation to your flooring, helping to trap cold air, keep your living room warm, and save you cash too.
6. Rethink window treatments
If you are rethinking window treatments anyway, consider those that also act as insulators, such as thick drapes or shutter ideas.
'Plantation shutters have a number of benefits that will help to reduce costs and save energy. Windows are one of the major sources of heat loss, especially in older homes, as windows are not insulated properly or the seal has worn away,' explains Sam Tamlyn, managing director at California Shutters.
'Not only do shutters look great but they help keep the cold out and retain the heat inside. As they are fitted bespoke, when their slats are closed, very little air escapes meaning they are great insulators and will help keep your heating bills down.'
7. Install a smart system
Installing a smart system will allow you to zone your heating, so you are only warming up the rooms you need. As more people set up a smart home, adding your heating and boiler to your online system only makes sense. What's more, experts believe using your heating in this way could save you up to one-third on your energy bills this winter as you use less energy to heat your entire home.
'Keep your home office warmer throughout the day than the rest of the house, or maintain a cooler temperature in the bedroom in the evening while the living room is the right amount of cozy,' suggests James Lloyd, design and specification consultant at Wunda Group.
8. Have your boiler serviced
'If your boiler is not working at full capacity, then it can dramatically affect performance. That's why it's a good idea to have your boiler serviced annually,' says Roy Bateson, Senior Gas Engineer at Calor Gas.
'Doing this means that you can rest easy knowing that there will be no nasty surprises and that it's in top working condition throughout winter.
'Regular services can also cut costs in the long-run as it helps you avoid the need to pay out for potential expensive repairs.
'In addition, switching to a modern LPG or BioLPG boiler can lead to increased energy and cost savings.'
9. Explore underfloor heating
Although underfloor heating is a big investment, it could save you thousands on your energy and heating bills in the long run.
'Underfloor heating can be an incredibly efficient and cost-effective system for the home,' explains James Lloyd, design and specification consultant at Wunda Group, 'with minimal installation requirements and very little maintenance overall.'
Underfloor heating warms up your home quicker than traditional wall-mounted heating as it allows heat to rise and offers even distribution around your home. By warming your home quicker, you will not need to run your heating for as long, saving you money over time.
You might also want to consider the flooring itself. With carpet working as a great insulator, it is a great time to consider including it in your interior design, though note that it's not generally suitable to be matched with underfloor heating.
10. Think about a heat pump
'When installed correctly (outside of your home, with plenty of room for airflow), a domestic heat pump could reduce energy bills by up to two-thirds, meaning lower energy bills,' explains James Lloyd, design and specification consultant at Wunda Group.
Heat pumps are one example of eco heating, and work by capturing energy from the environment outside and warming it using a small amount of electricity to heat the inside of your home. This makes it more efficient than traditional indoor heating systems and a great eco-home improvement. What's more, heat pumps can remove hot air from your home too, allowing you to cool down a room in the warmer summer months.
'Bear in mind that you'll need a lot of outdoor space for installation and it will require additional measures inside your home such as underfloor heating to ensure your home receives a primal temperature,' James warns.
11. Insulate against drafts
'Most modern, newly-built or renovated properties have excellent insulation as part of a nationwide commitment by house-builders to create energy efficient homes,' says Roy Bateson, Senior Gas Engineer at Calor Gas.
'However, if you live in an older home it is worth making sure that your walls and particularly the attic, is insulated to make sure that heat is retained properly.
'Insulating cavity walls and the attic will make sure that your property stays warmer for longer this winter.
'Every small crack or draft you have around doors or windows is going to let warmth escape and let cold air in during the chilly months ahead, which decreases energy efficiency.
'Checking that there are no external draughts is a quick yet important job to tackle before the temperatures drop.
'On top of this, using draft excluders and products help to keep the cold out of your home. They're relatively cheap to buy and can help contribute towards those important energy saving costs.'
Is it more efficient to leave heating on low?
According to studies, leaving you heating on low permanently is not more efficient – nor does it save you money. If you home is not properly insulated, this build up of heat will escape and waste energy over the long run.
It is best to heat you home as and when you need it, and not leave your heating on all day.
Sign up to the Homes & Gardens newsletter
Decor Ideas. Project Inspiration. Expert Advice. Delivered to your inbox.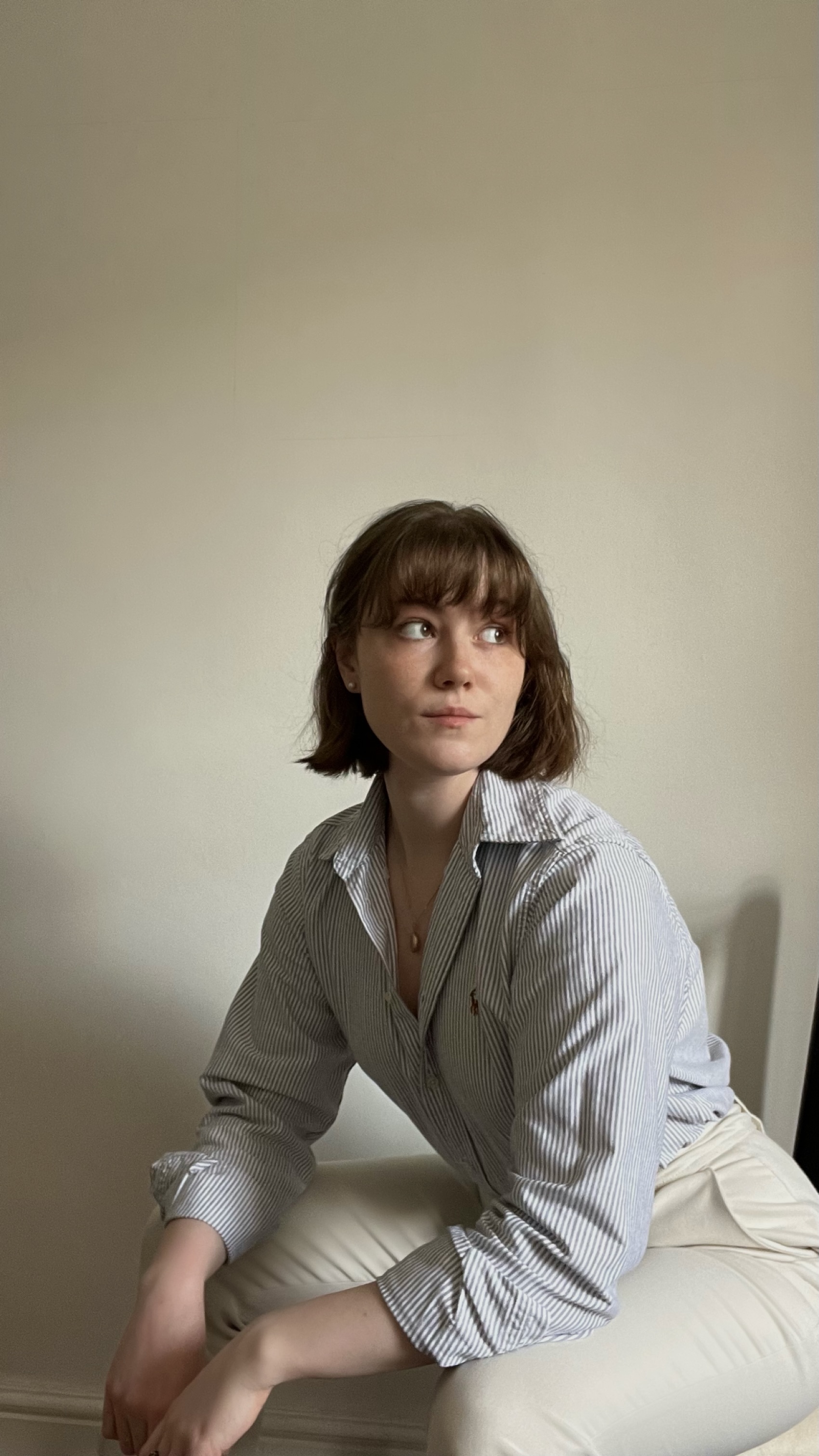 Chiana has been at Homes & Gardens for a year, having started her journey in interior journalism as part of the graduate program. She spends most of her time producing content for the Solved section of the website, helping readers get the most out of their homes through clever decluttering, cleaning, and tidying tips – many of which she tests and reviews herself in her home in Lancaster to ensure they will consistently deliver for her readers and dabbles in the latest design trends. She also has a first-class degree in Literature from Lancaster University.