Smart home must-haves – the 8 smart products to upgrade your home and lifestyle
Experts share the smartest upgrades to integrate with your interiors for a more modern and streamlined home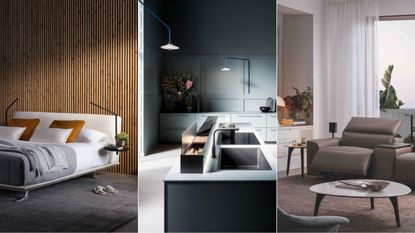 (Image credit: King Living / Falmec / King Living)
Smart home devices are revolutionizing households, and with a smart solution personalized for every room and issue, they can elevate your space and make everyday life easier.
Integrating smart home devices into your home's interior design ensures a seamless and cohesive look while enhancing the functionality of your space by adapting to your lifestyle and needs. While some smart products and installations may have a heftier price tag, this is usually outweighed by their benefits, including their efficiency in terms of energy, time, and usage, making these our expert-recommended 'must-haves'.
'Luxury and tech have not always been synonymous when it comes to interior styling, but that has radically changed in recent years,' says, Alinta Lim, senior designer at King Living Design Studio. Our experts have recommended their top 8 smart-home must-haves to invest in.
Smart home must-haves
'Smart home technology integration can include features like smart appliances, automated lighting, and integrated sound systems for a modern and convenient home,' says Mariya Snisar, head of interior design at Renowell.
As well as built-in tech and specialized products, the ability to control and manage various aspects of your home through smartphone apps or voice commands can elevate your overall living experience and add a touch of modernity to any space.
Benefits of smart home devices
Dave Roebel from Northeast Mechanical Services shares the benefits of smart-home upgrades:
'Convenience: Smart home devices offer remote control and automation features, making daily tasks more efficient.
'Energy Efficiency: Smart thermostats, lighting, and appliances can optimize energy usage, leading to cost savings and reduced environmental impact.
'Security: Smart security systems provide enhanced protection and monitoring capabilities, increasing home security and peace of mind.
'Personalization: Smart home devices can be customized to fit homeowners' preferences, allowing for personalized experiences and settings.
'Aesthetics: Many smart home devices have sleek and modern designs, adding sophistication.'
1. Smart lighting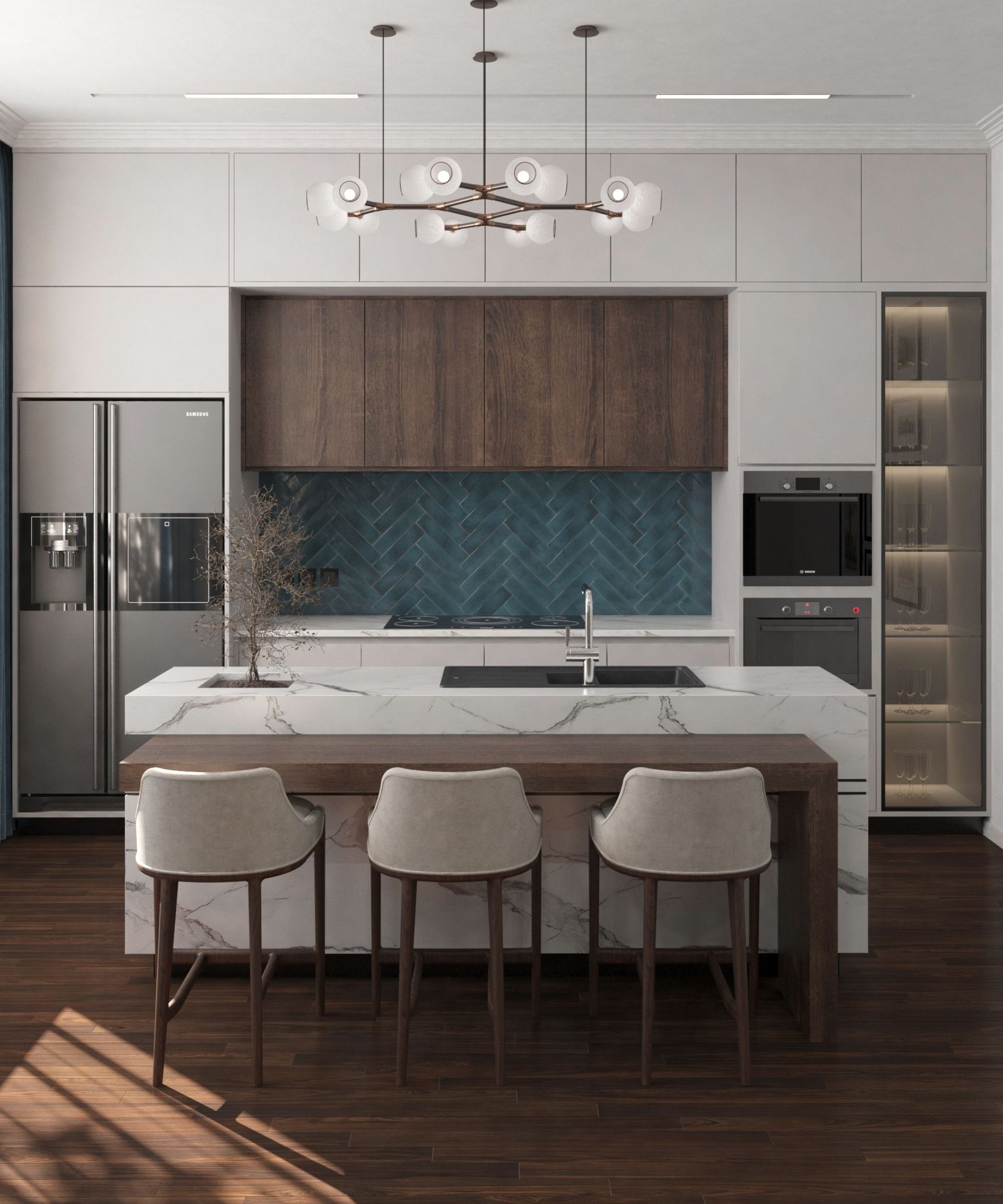 Innovative home upgrades such as smart lighting and motorized blinds can enhance a space and reduce energy use, saving you money.
Karen Miller, owner of the Miller Design Group says, 'Incorporating these lights into your design scheme not only enhances the space's functionality but also creates a more secure, comfortable, and aesthetically pleasing environment.
'The vivid colors and the spectrum of whites these bulbs produce have transformed countless spaces I've worked on, making them lively during the day and soothing for the evening.
'What I love most about this product is how it enables you to perfectly merge smart technology with your personal design style. You can personalize the lighting to your mood or activity, or even to match the color palette of your room, all controlled via your smartphone, and their compatibility with other smart home systems adds another layer of convenience for homeowners.'
'Smart lighting can also save you energy and money by complementing natural light and turning off when no one is in the room,' adds Jacky Chou, founder of Archute.
'Motorized blinds also offer convenience and energy efficiency, as they can be controlled remotely or programmed to open and close at specific times of the day,' explains Jonathan Faccone, interior designer and the founder of Halo Homebuyers.
Hand in hand, these smart home products can make your home lighting customizable and easy to navigate, from your phone. You can check out our guide on how to set up smart home features such as smart lighting.
Principal and Director at Archute
Principal and Director at Archute
Jacky Chou
Jacky Chou is the Principal and Director at Archute, an editorial magazine about architecture, home and garden. They have been referenced by The New York Times, Bustle, House & Home, Bloomberg, and Angi. Jacky also his own an online interior design company as well called Laurel & Wolf.
2. Integrated technology headboard
'One of the incredible features available in bed designs is an option which most customers don't necessarily think of when they look to purchase – an integrated technology headboard,' says Alinta Lim.
'These four designs – Jasper, Neo, Encore and Bellaire – incorporate electronic tables, bedframes, and pockets, meaning you have the possibility to easily charge phones without wires or attach wireless lighting. Forget the need for cluttered, tangled cables, or bedside tables which take up valuable floor space, these multifunctional, high-tech designs mitigate the need for additional furniture, look sleek, and add style.'
Not only are these aesthetically pleasing options, but they are also a practical way to make your routines simpler.
3. Smart sofa
'One item in the home that once experienced, can never be forgotten is the smart sofa,' says Alinta Lim.
'Tech in sofas has moved on so dramatically over the last decade, with new designs far comfier and cleverer than you'd ever find at the cinema. We've created the ultimate in luxury recliner seating, a design that can memorize a whole family's favorite seating positions with a simple swipe, the option to add wireless charging tables, LED adjustable lighting, and Sonos-compatible speaker brackets – what else could you ask for in a cinema room sofa this winter?'
A smart couch can make movie nights an event to look forward to and, similarly to a smart bed, this makes relaxing even more relaxing – who knew it was even possible?
4. Smart storage
'As the modern kitchen evolves into an ever more multifunctional room, the need for finding innovative ways to conceal the practical side of cooking takes priority,' comments Sean Drumm, CEO of kitchen company Falmec.
Incorporating kitchen islands with kitchen countertops into your kitchen design can make this functional cooking area a space that can easily turn into a breakfast bar or entertaining space. You can find kitchen islands with cooking appliances such as with a sink and hob that can be seamlessly covered when needed. This is the ideal installment for smaller spaces that need these multifunctional options.
Another invisible kitchen idea for a more organized kitchen is an extractor hood with storage. This is the perfect way to store kitchen essentials where drawers and cabinets just won't cut it.
5. Smart entertainment systems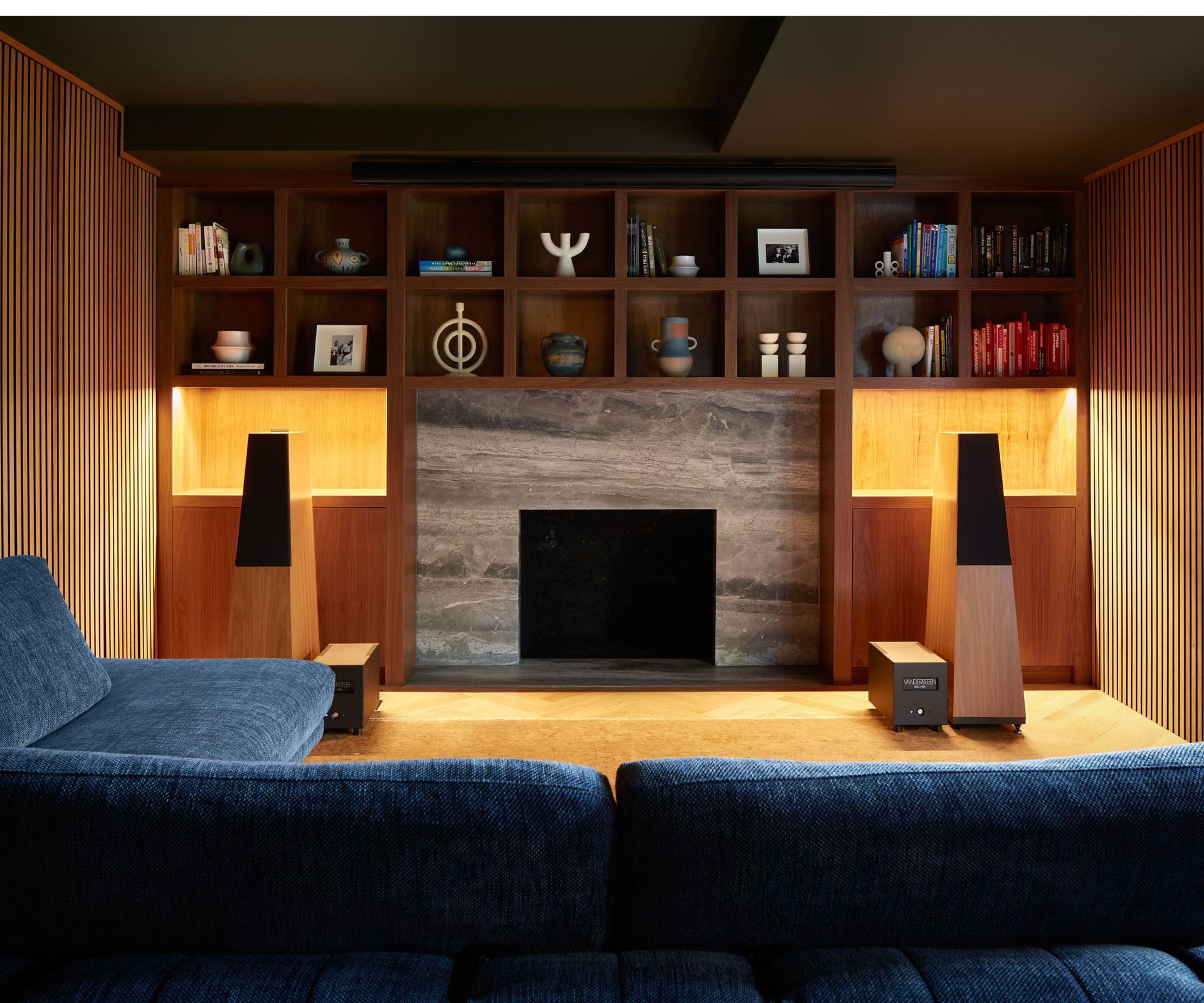 'Smart entertainment systems provide an immersive and personalized home entertainment experience,' explains Dave Roebel. 'Homeowners can integrate their TVs, speakers, and streaming devices with a smart hub or voice assistant for seamless control.'
Richard Zi, general manager of Central Wirese adds, 'From adjusting the lighting based on the movie being watched to syncing the sound system with the home's overall ambiance, these upgrades enhance both the functionality and atmosphere of a home.'
You can also add smart features such as TVs that emerge from consoles or automatic projector screens. We love this auto motorized projector screen, from Amazon.
6. Smart kitchen appliances
'The kitchen is often the heart of the home, and smart kitchen appliances add a whole new level of convenience and functionality. From smart refrigerators that allow users to see the contents through a built-in camera to voice-controlled ovens and coffee makers, these gadgets make daily tasks more streamlined,' recommends Richard Zi.
We recommend this smart Wi-Fi-enabled refrigerator, from Amazon, and this smart refrigerator with a touch-screen family hub, from Best Buy.
'Smart appliances offer convenience in everyday tasks. For example, smart refrigerators can track food inventory, suggest recipes based on available ingredients, and even place grocery orders,' says Dave Roebel.
Additionally, James Herman, a tech expert and founder of Mobile Tech Addicts explains, 'Smart kitchen appliances, such as the Instant Pot Smart Wi-Fi or smart refrigerators, offer advanced features like remote control and recipe suggestions. They simplify meal preparation, making it easier to cook delicious dishes and manage your kitchen more efficiently.'
7. Smart thermostat
'With smart thermostats, you can effortlessly control the temperature of your homes, ensuring comfort and energy efficiency,' explains Richard Zi. 'These devices can learn your preferences and adjust the heating or cooling accordingly.' We love this Google Nest Thermostat, from Amazon.
Jacky Chou adds, 'You can also control it remotely with your smartphone or voice assistant or set schedules and routines, allowing for pre-heating or cooling before arriving home.
'For example, you can have your thermostat lower the temperature when you leave for work, raise it when you come back, turn it off or set it to the ideal temperature when you're on vacation. Additionally, they monitor the humidity, air quality, and weather conditions and adjust accordingly.'
Max Lancaster at Split One Technologies says, 'According to the Environmental Protection Agency, a smart thermostat saves homeowners an average of $180 per year.'
'Energy-monitoring smart plugs are an excellent addition for those looking to take their smart homes a notch higher,' suggests John Mike, founder and CEO of TechProfet. 'Not only do they help you manage and monitor your energy consumption, but some even double as routers for networking protocols. This ensures your devices communicate smoothly, making the smart home experience even more seamless.' We suggest this Kasa Matter smart plug, from Amazon.
8. Smart security system
'The modern smart home is incomplete without a comprehensive home security system,' says owner of Miller Design Group, Karen Miller. 'They've become more of a necessity than a luxury these days, combining convenience, peace of mind, and design streamlining.'
Jacky Chou explains, 'It consists of devices such as cameras, doorbells, locks, sensors, and alarms that work together to protect your home from intruders, fire, flood, and other threats. You can monitor and control it with your smartphone or voice assistant or set rules and alerts to notify you of any suspicious activity. For instance, your camera can show you who's at the door, your front door can unlock automatically when you arrive, or your alarm can sound when a window is broken.'
You can find this wireless Wi-Fi smart home security alarm system and this EKEN doorbell camera at Amazon.
A great addition to your smart home security is a smart door knob, such as this GeekTale fingerprint door lock, from Amazon. 'This sleek doorknob doesn't just add a modern touch to your front door but also offers easy access with smart tech integrations. Forget fumbling with keys; just a touch or a code, and you're in!' says Adrian Pedraza, owner of California Home Buyers.
Small smart home buys
FAQs
What's a cleaning smart-home must have?
For effortless cleaning James Herman, tech expert and founder of Mobile Tech Addicts recommends, 'Robotic vacuum cleaners, like the Roomba, automate the cleaning process. They navigate your home independently, vacuuming carpets and floors, and returning to their docking stations when done. Homeowners can set schedules or initiate cleaning sessions via smartphone apps, freeing up time for other activities.'
We recommend this Thamtu G2 robot vacuum and mop combo, from Amazon.
What are the best voice assists smart-home tech be used for in your home?
'Voice assistants, like Amazon Echo or Google Home, are central hubs for controlling smart home devices. They allow homeowners to use voice commands to operate lights, thermostats, music, and more,' says James Herman. 'They also provide answers to questions, act as timers and alarms, and offer entertainment options.'
We recommend this Echo Pop 2-Pack smart speaker with Alexa, from Amazon.
---
Built-in wireless charging stations for smartphones and other devices are another brilliant smart-home addition, perfect for reducing clutter and keeping countertops clean and organized. These charging stations can be integrated seamlessly into furniture and countertops, maintaining a sleek and uncluttered home.
'Overall, smart home gadgets and upgrades offer a range of benefits, including convenience, energy efficiency, security, personalization, and improved aesthetics,' says Dave Roebel of Northeast Mechanical Services. 'These innovations can greatly enhance the functionality and enjoyment of a home from an interiors perspective.'
Sign up to the Homes & Gardens newsletter
Decor Ideas. Project Inspiration. Expert Advice. Delivered to your inbox.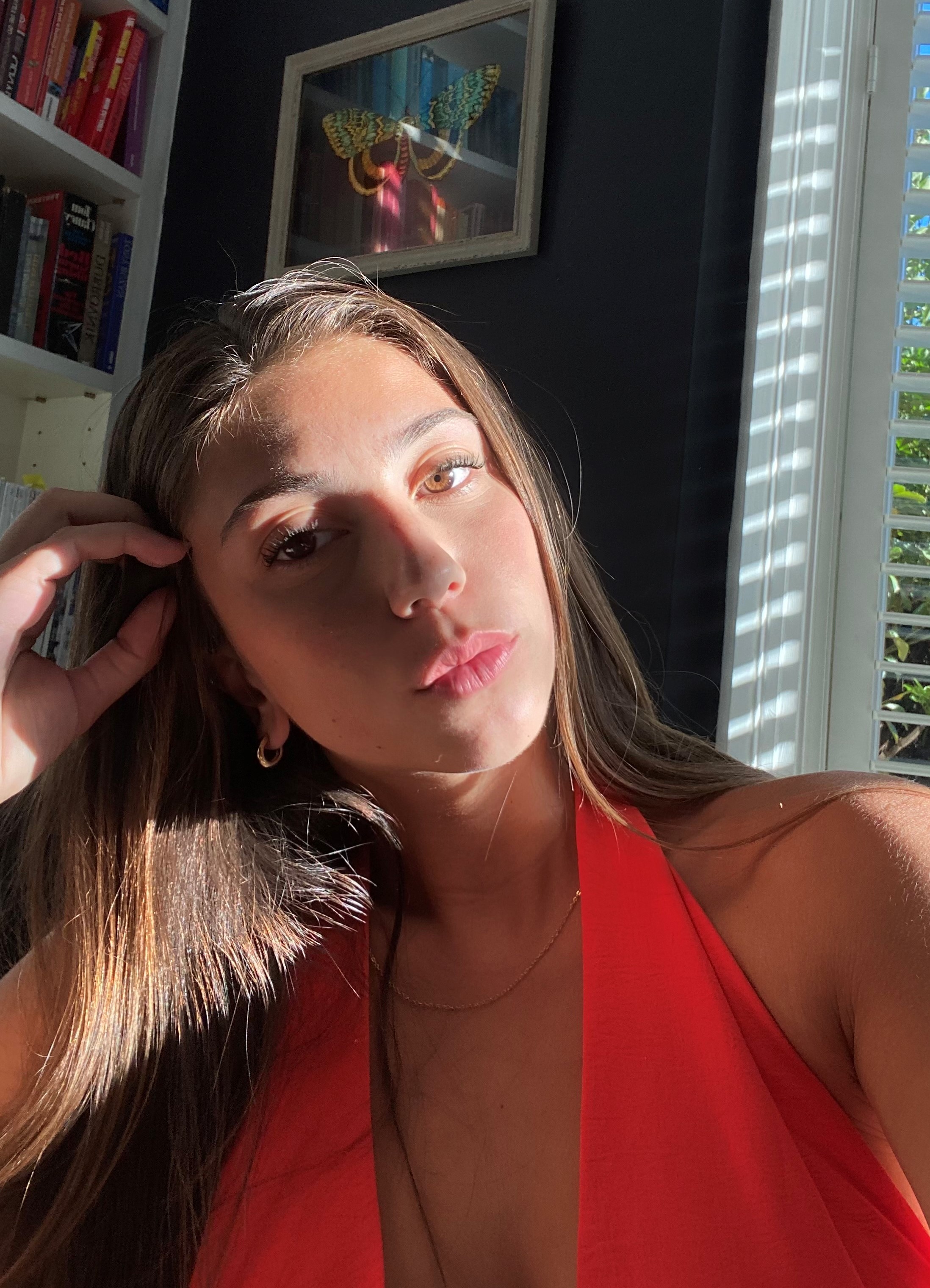 Lola Houlton is a news writer for Homes & Gardens. She has been writing content for Future PLC for the past five years, in particular Homes & Gardens, Real Homes and GardeningEtc. She writes on a broad range of subjects, including recipe articles, reviewing products, writing 'how to' and 'when to' articles. Lola now writes about everything from organization through to house plants. Lola is a graduate student, who completed her degree in Psychology at the University of Sussex. She has also spent some time working at the BBC.