Kitchen countertop ideas – 14 worktops in marble, granite and composite materials
Beautiful kitchen countertop ideas that will not only suit the look and style of your scheme, they are a practical option too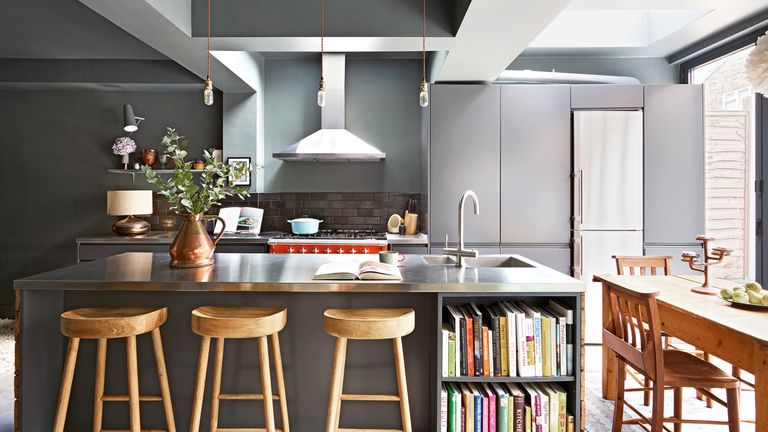 (Image credit: Future / Darren Chung)
By Yvette Murrell , Jennifer Ebert published
Choosing a kitchen countertop ideas carefully is a vital part of the kitchen design process. It's important not only that the material suits the look and style of your kitchen, but that it suits your lifestyle too.
Some natural materials develop a rich patina, others become more characterful with wear and tear, but if you prefer a more pristine look, or you want low maintenance, they may not be for you.
When compiling kitchen ideas, it is tempting to focus on the room's finished look, but the functionality, durability and ease of cleaning of the kitchen countertop you choose is a priority, too, because longevity must be a top consideration for anyone remodelling.
'There are many options to achieve your dream kitchen look, however, it's essential to understand the practical benefits of each surface,' Doyeon Kim, Marketing Associate, Staron.
Kitchen countertop ideas
'While every aspect of a kitchen design is important, the choice of countertop material is particularly so, as it has such a visual impact. Consider the characteristics of each material to make the best choice for your lifestyle,' says Melissa Klink of Harvey Jones.
Hege Lundh, Marketing Director at Lundh's Real Stone adds, 'Your choice of worktop will have a direct impact on the overall look of your kitchen; it will frame the space and be one of the most used parts of the room, so it's vital to make the right decisions.'
And of course, it's likely that you will want to choose your kitchen countertops in conjunction with kitchen backsplash ideas. Below, we consider the practicalities, as well as the aesthetics, so you can be well-informed before making your final decision.
1. Balance kitchen countertop materials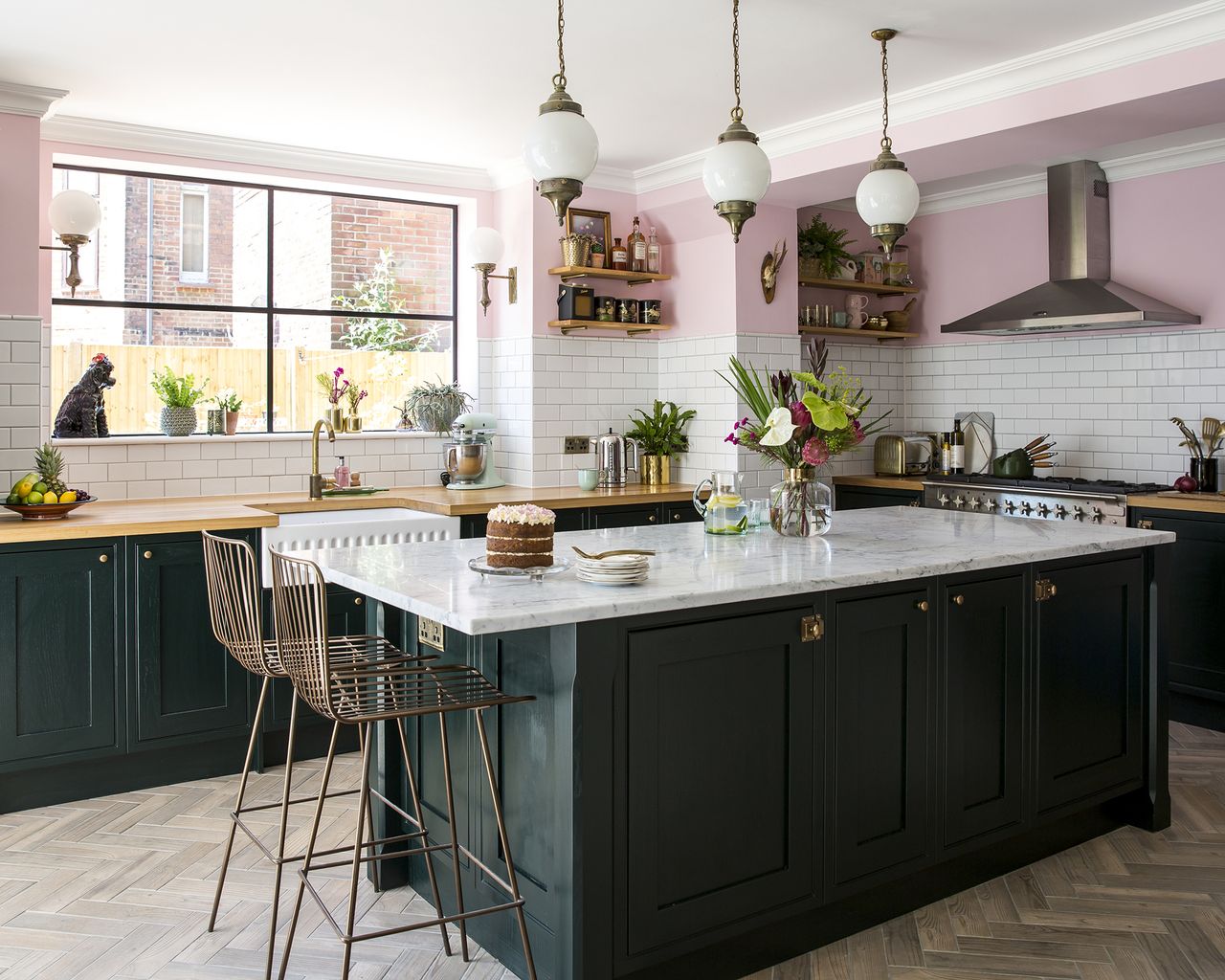 There are no longer any rules: go with what connects with you personally, says Melissa Klink, head of design at Harvey Jones.
'It is worth saying, however, that balance in your design is important. Some of the heavily veined marble effect materials are awesome, but they are also strong, so avoid too many competing bold looks.
'As an example, if you choose an intense Verde Green granite for the island surface, it may be best to pair it with a more understated material for the other countertops.'
2. Choose a solid surface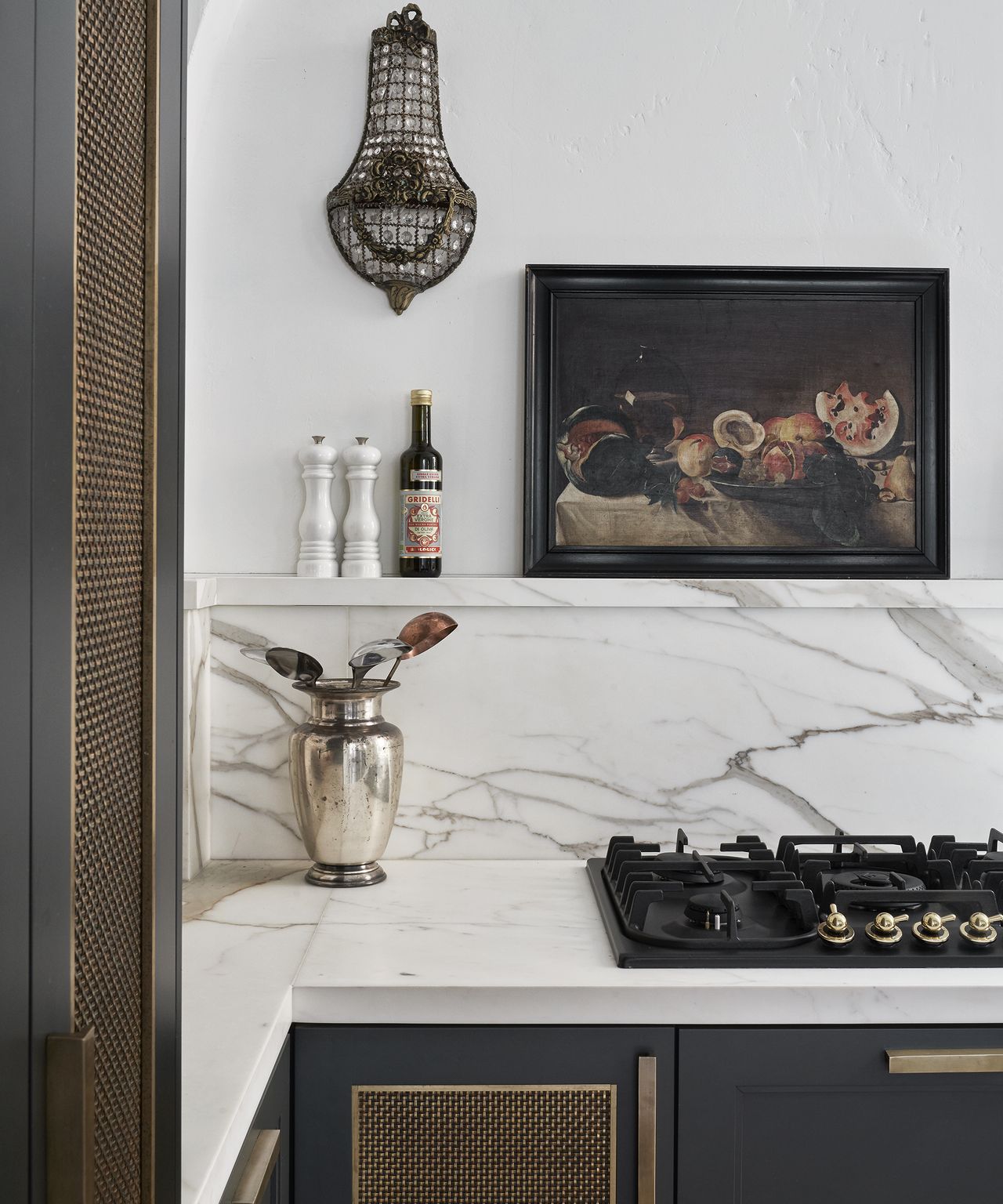 Made from acrylic resin and minerals, solid surface, such as Corian, is non-porous, durable, smooth and warm to the touch. It also offers plenty of design freedom as it can be moulded into organically curved shapes with a seamless finish, in contrast to quartz, granite and porcelain, which require joints for sizes greater than their maximum slab dimensions.
3. Make a statement with a brass kitchen countertop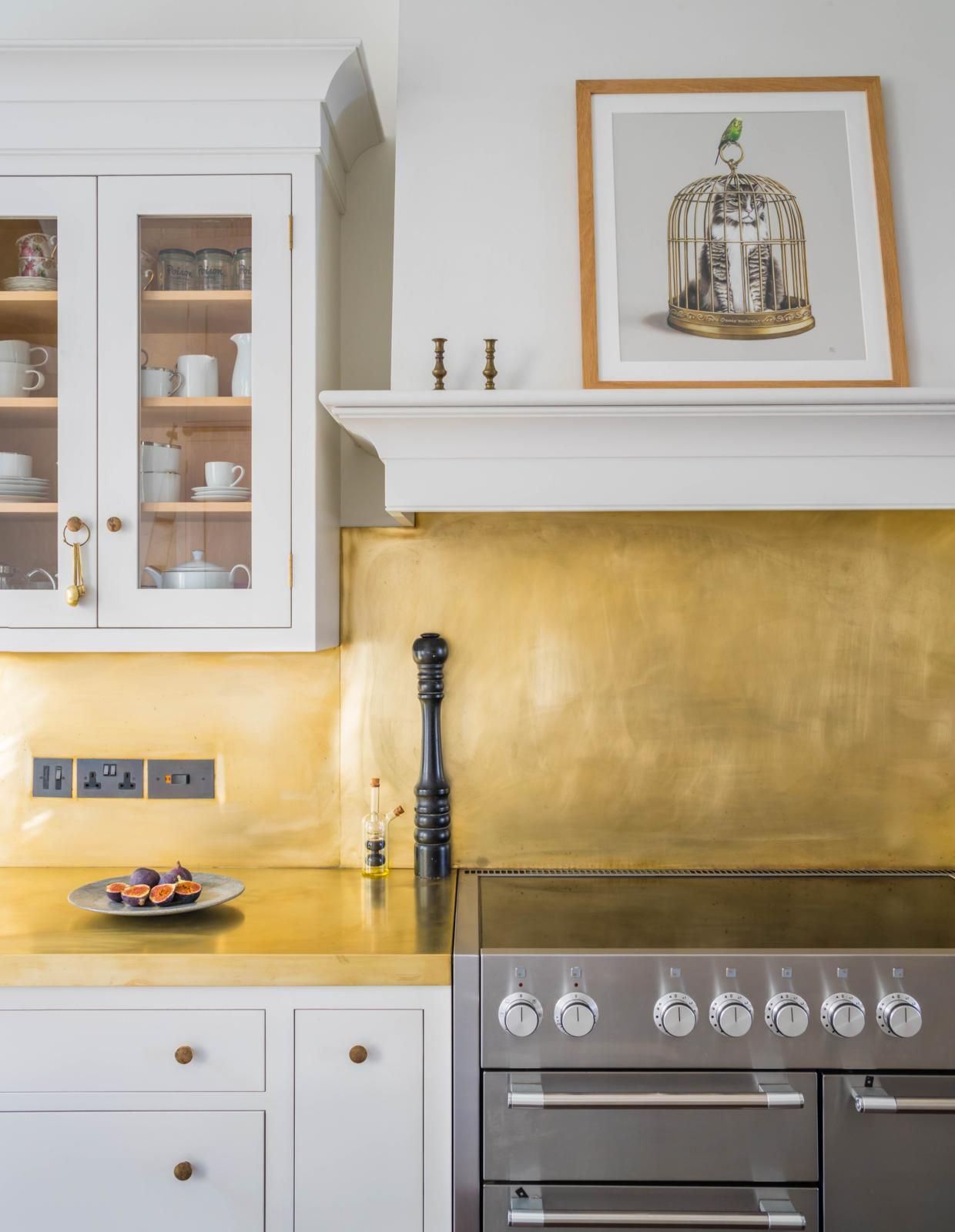 For those who want to make a real statement, then a metallic worktop
could be the way to go.
While stainless steel designs are commonly found in industrial chef's kitchens, brass or copper are warmer, more stylish options to incorporate into the home.
Naturally, these surfaces have antimicrobial properties, which make them a good option for a kitchen or a bathroom, though they are destined to acquire a patina over time and therefore will need regular polishing in order to maintain a gleaming appearance.
Bespoke kitchen with brass worktop and backsplash, Sustainable Kitchens.
4. Create rustic style with wood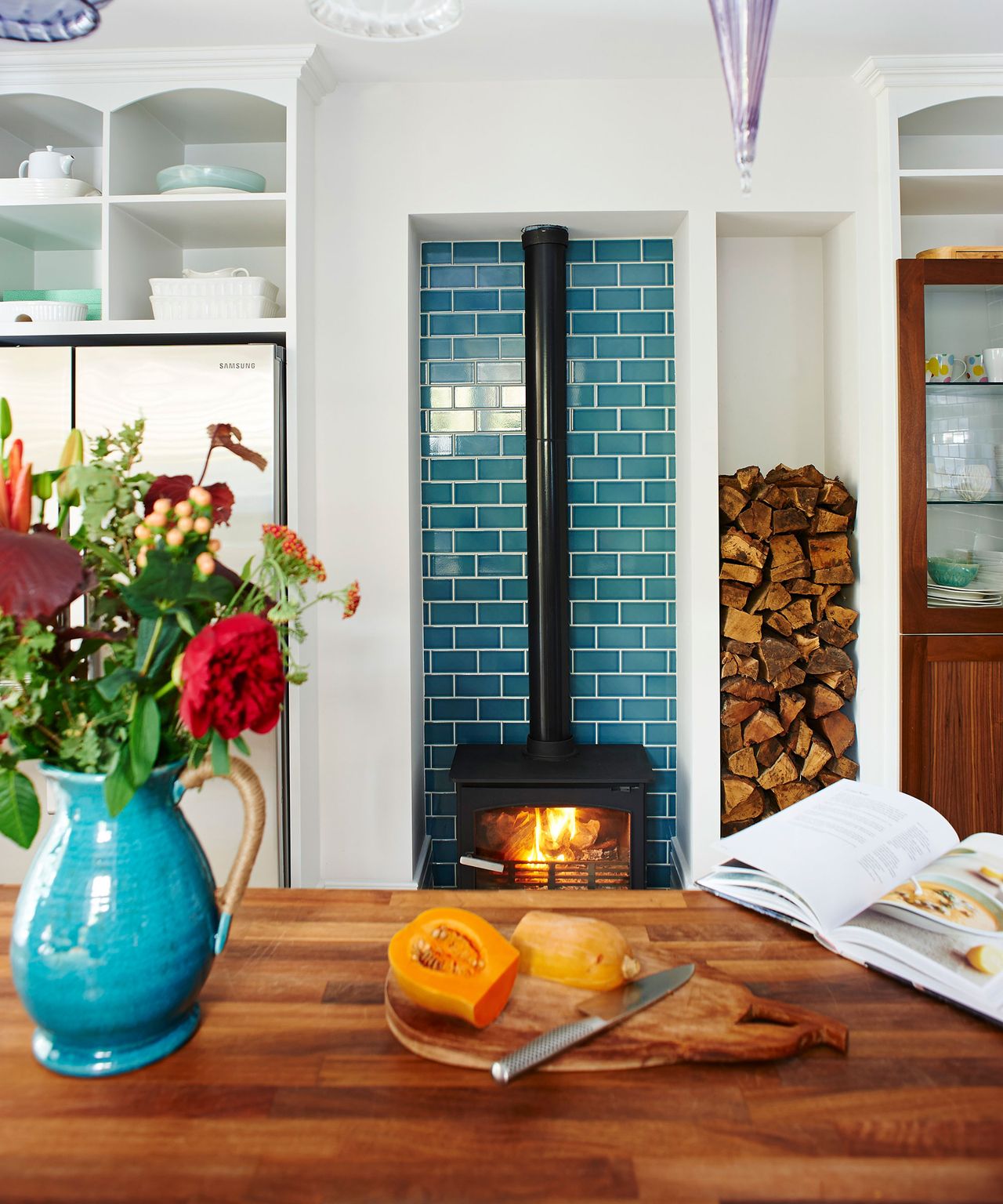 A firm favorite in farmhouse-style kitchens and the perfect match for kitchen wall tile ideas, solid oak countertops bring charm and warmth. 'We often specify a solid oak top for a prep table,' says Peter Humphrey, design director and founder of Humphrey Munson.
Bear in mind that heat and humidity can impact wood. 'As a rule, wood and water do not mix, so always specify quartz or stone for a sink area,' he adds.
'Many of our kitchens have a combination of workshop materials, often including wood. As a natural material, it will require some maintenance, but its warmth, host of options in types of timber and range of washed, oiled and stained effects make it ever popular,' comments Melissa Klink.
5. Go for stand out looks with stone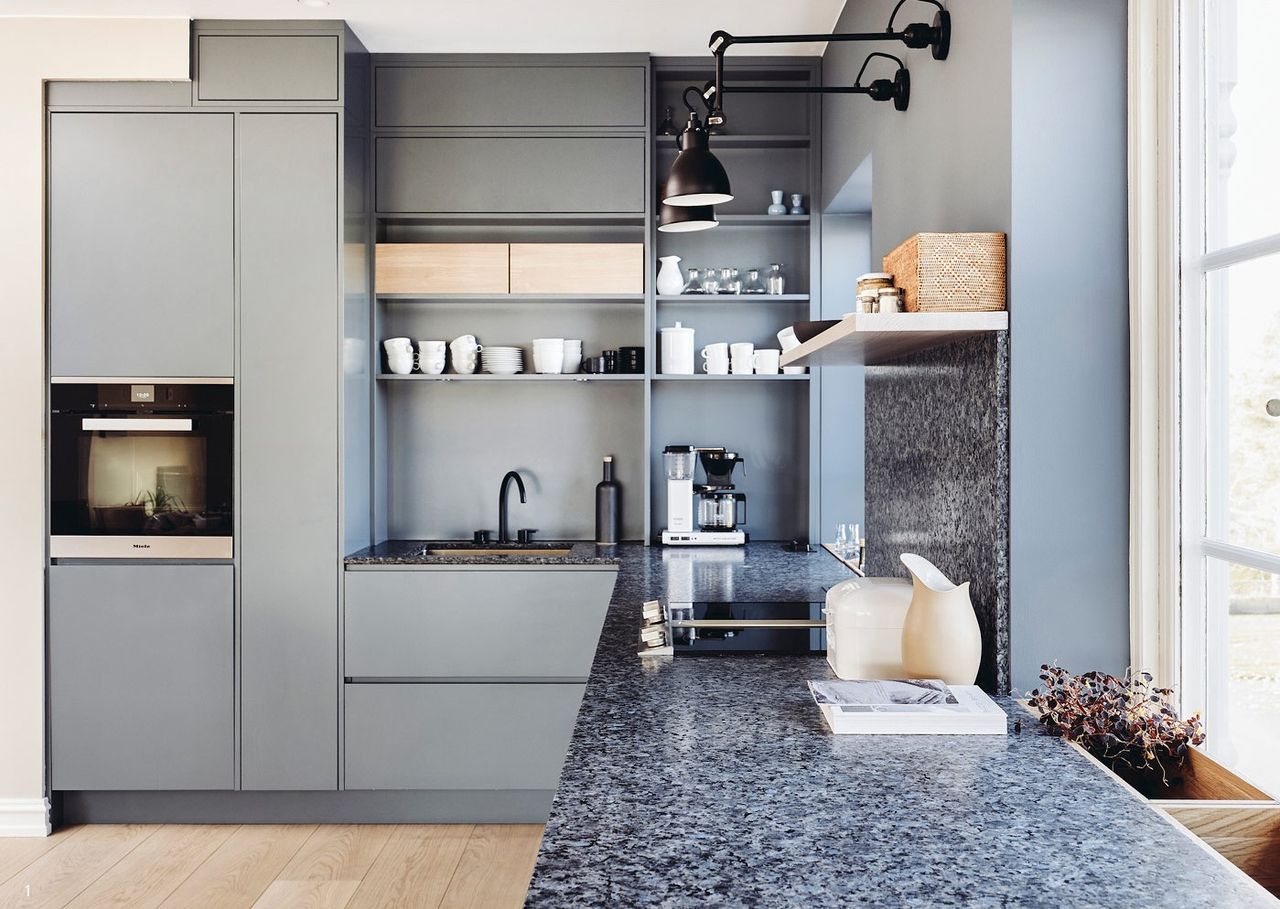 'A 100% natural stone worktop is the most practical surface choice you can make. Remaining in its complete natural state from quarry to kitchen, the material boasts high heat, water, scratch and UV and stain resistance as well as being incredibly easy to maintain.
'When choosing a real stone surface do consider that each piece is unique and therefore can vary in its appearance,' says Hege Lundh.
This can bring an element of individuality to your space – they are highly heat-resistant and extremely durable too. These benefits are reflected in the price you'll need to pay.
6. Combine luxury quartz looks with low maintenance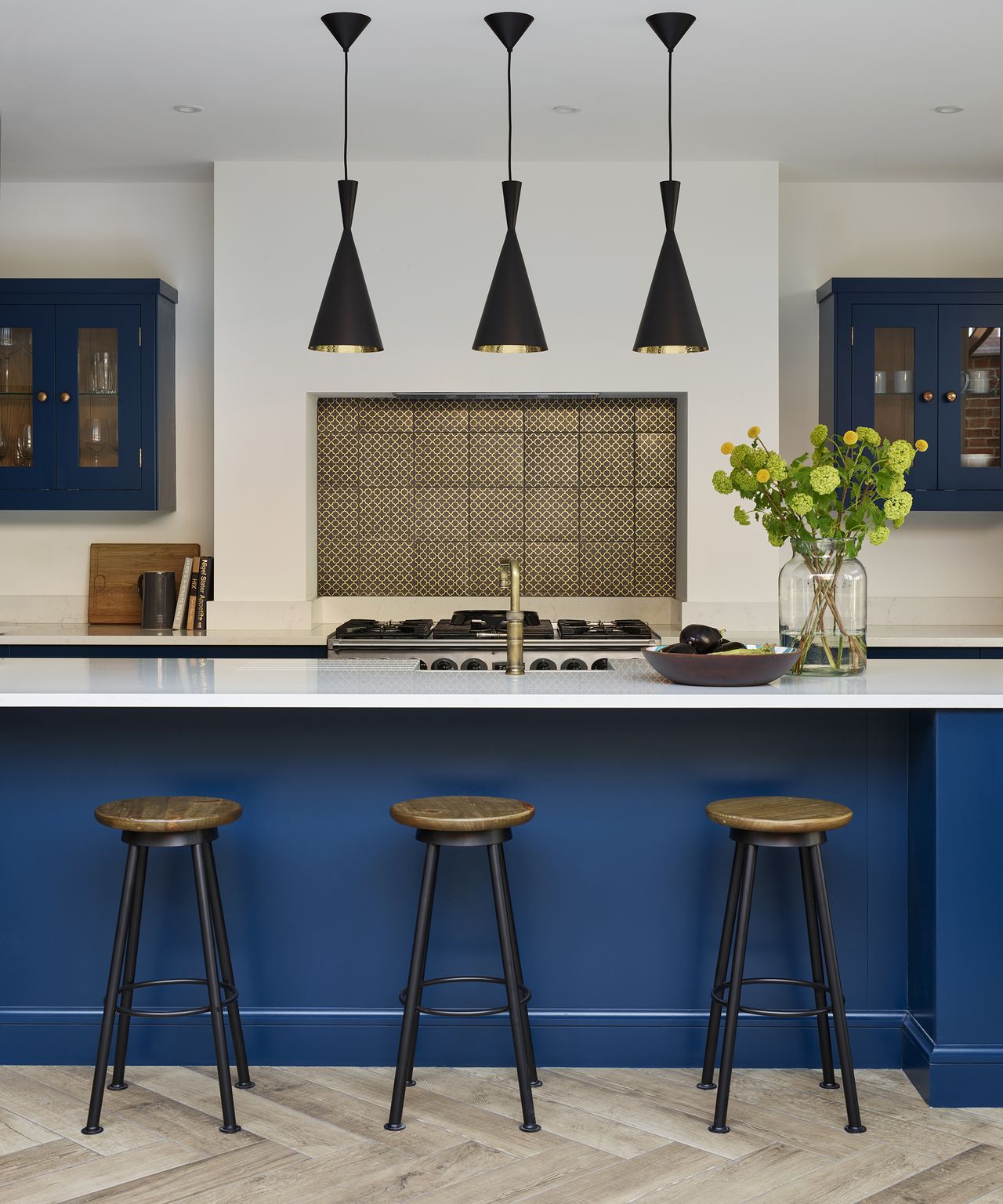 One of the most popular choices of countertops in kitchens (and bathrooms), quartz is a non-porous, low-maintenance and long-lasting surface. You can find finishes that replicate the look of granite, marble and concretes, so the drawbacks are minimal.
However, it is worth noting that quartz tends to have a more contemporary appearance, be more expensive than these types of material and will require specialist installation.
'Also containing pigments and polymers, quartz surfaces are more durable than most natural stone, and impervious to stains and scratches, resistant to heat and easy to maintain,' says Melissa Klink.
'Real marble is porous and will stain, whereas with quartz there are many great marble effects on offer. Quartz is also consistent in appearance: what you see in the sample is pretty much what you are going to get in your home, which is particularly useful if you have a large kitchen and want a uniform surface. It is also worth noting that some of the newer ranges are made using a significant amount of recycled material.'
7. Make a commitment with marble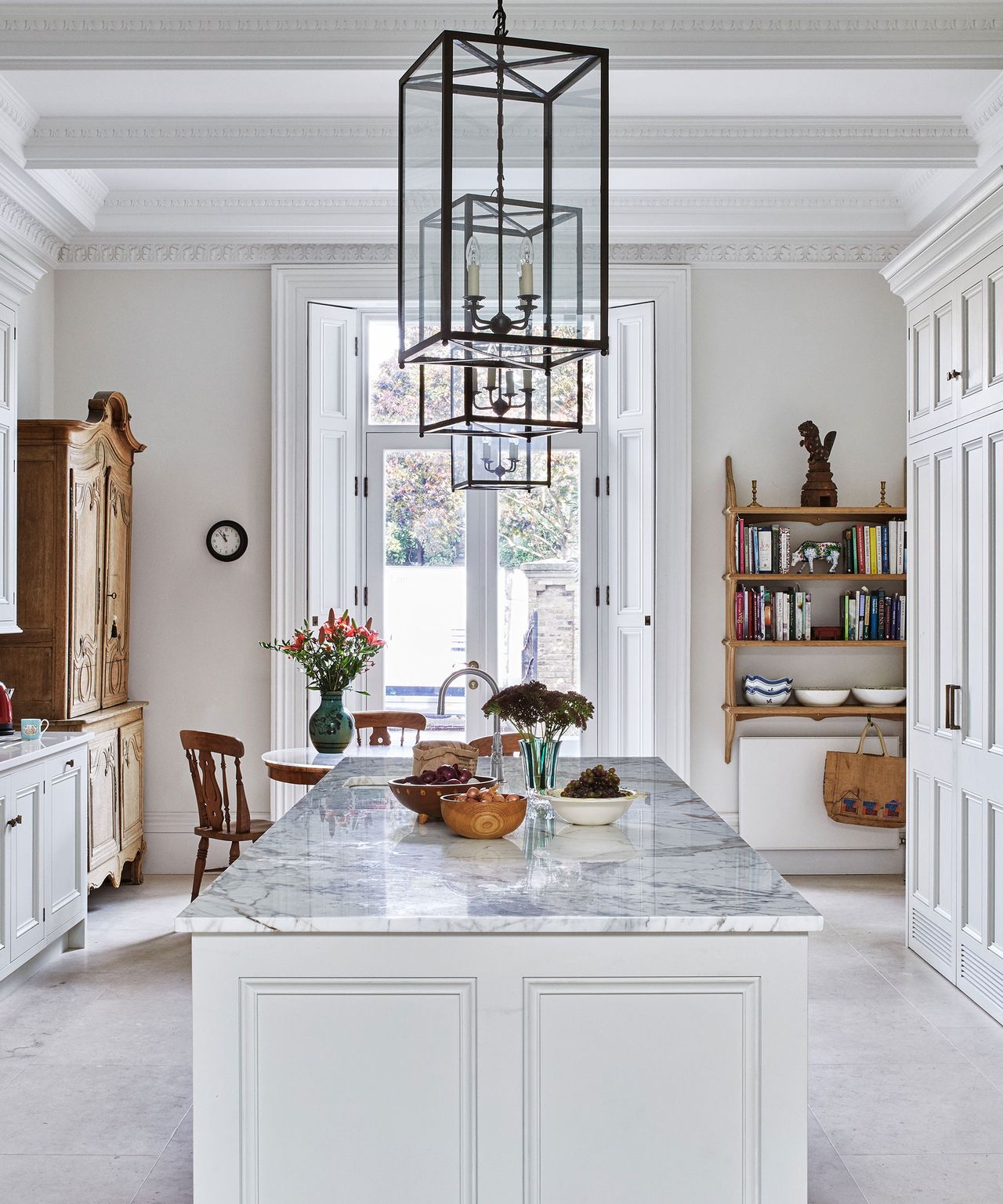 Beautiful to look at and cool to touch, marble is highly desirable. 'It's one of our favourite countertop options,' says Claire Birkbeck, kitchen designer at Neptune.
'Carrara marble, with its subtle grey veining, is always timeless.' In a kitchen, it is great for rolling out dough, and in bathrooms it can emulate the look of a luxury spa. However, take care maintaining an authentic marble worktop to prevent staining.
'One of the key considerations to take into account when choosing a real stone surface for your kitchen is that each piece is unique and therefore can vary in its appearance. Whilst this is part of the beauty of opting for a 100% real stone surface, it's important to ensure you're happy with the exact piece of stone your worktops will be made out of,' says Hege Lundh.
'Visiting a stone yard or stone merchants is the best way of doing this. Not only will you be able to select the exact piece of stone that your countertop will be made out of but you will also be provided with the knowledge and expertise of the team to ensure you are selecting the best material and finish for your home.'
8. Opt for a low-key laminate kitchen countertop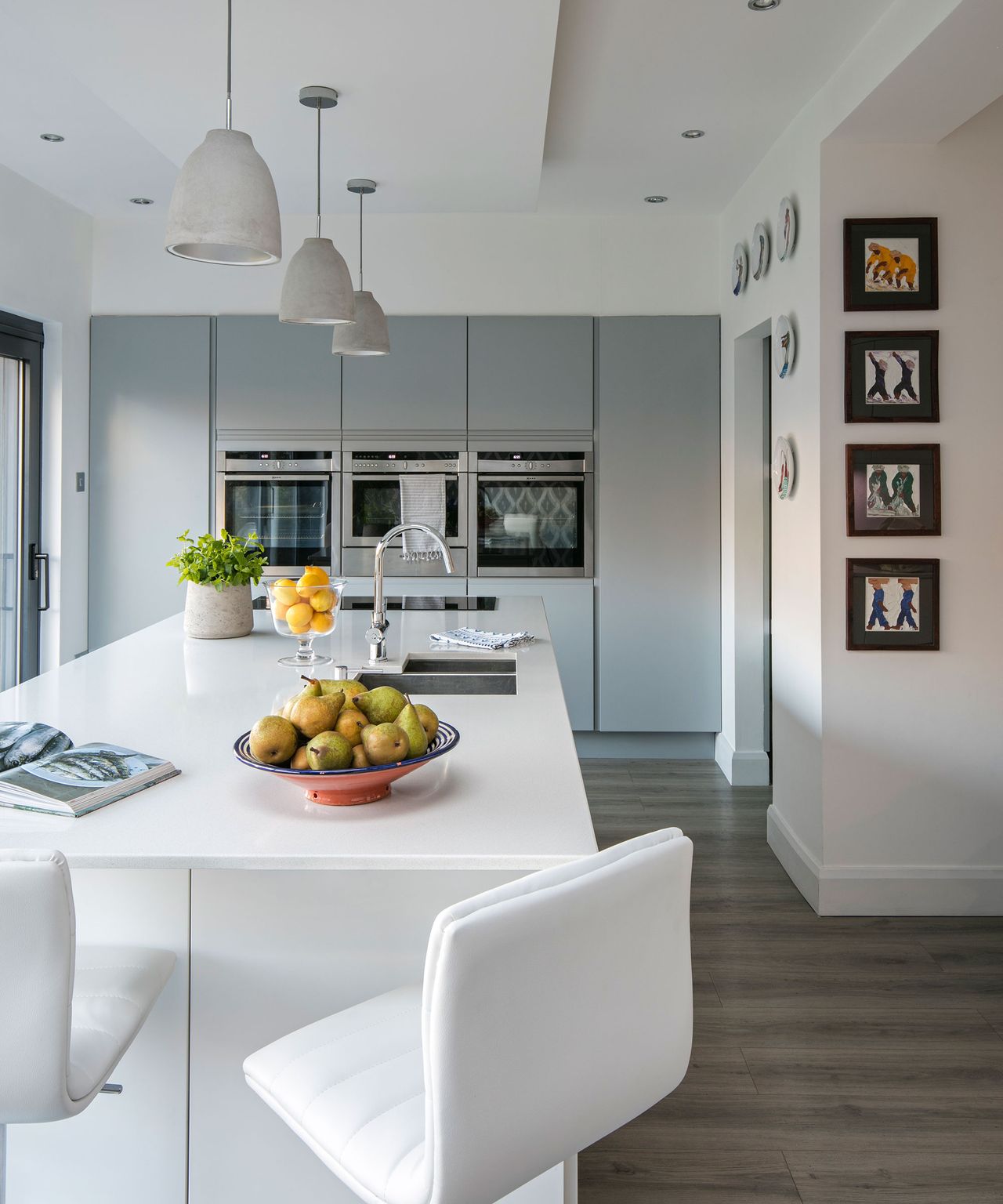 Laminate work surfaces are more affordable and easier to install, but less robust than other materials. However, today's premium finishes can be a good solution, particularly for areas such as kitchen and laundry rooms.
9. Go for a creative composite surface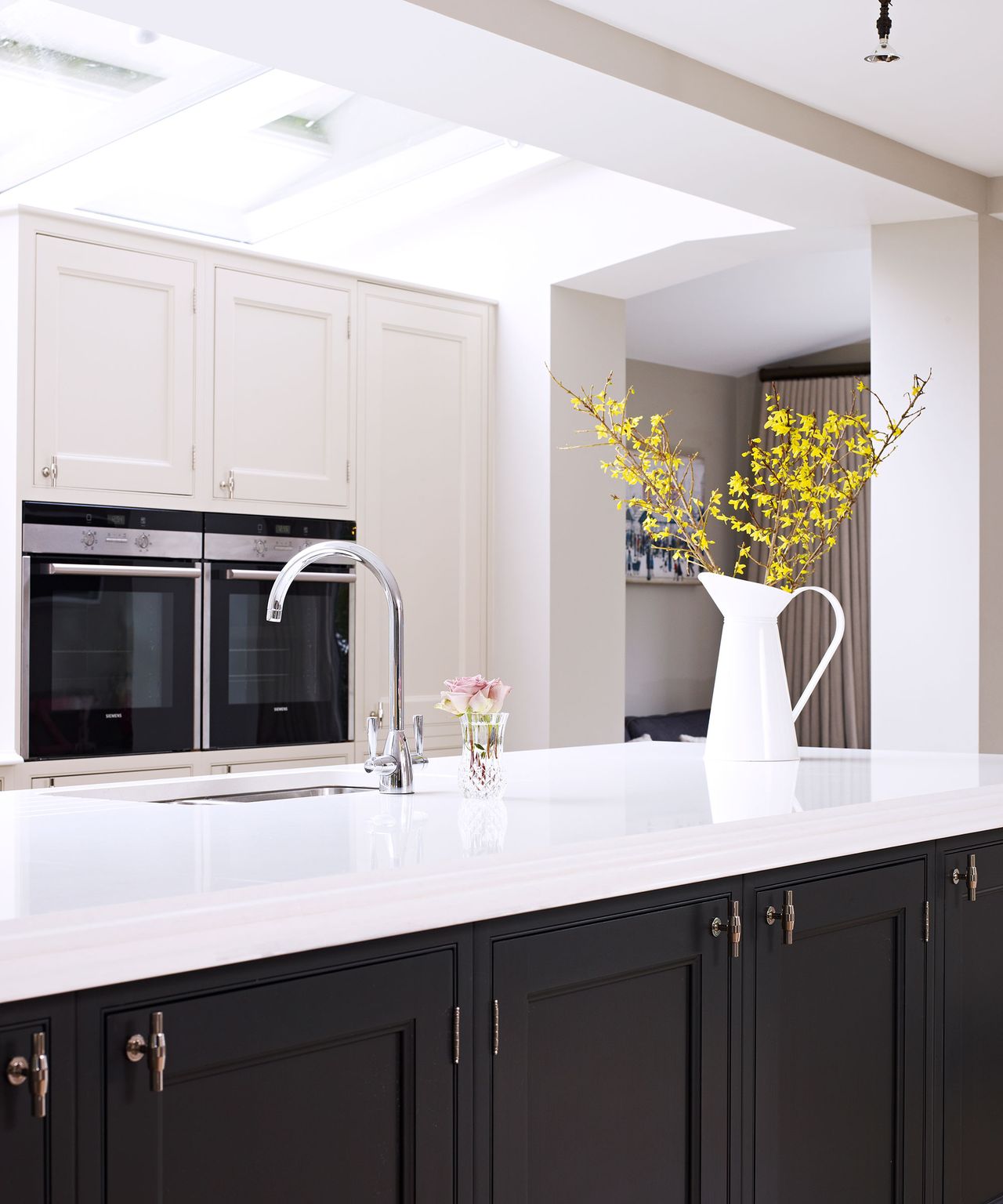 Thanks to modern technologies, engineered solid surfaces can mimic traditional materials and be made to fit your exact requirements with a seamless finish. These kitchen surfaces are usually made of a mixture of acrylics and natural stones – which make them extremely hard wearing, easy to clean and highly heat- and scratch-resistant. Be aware that you'll need a trained specialist to install a composite worktop, which can add to the cost.
10. Invest in a strong granite worktop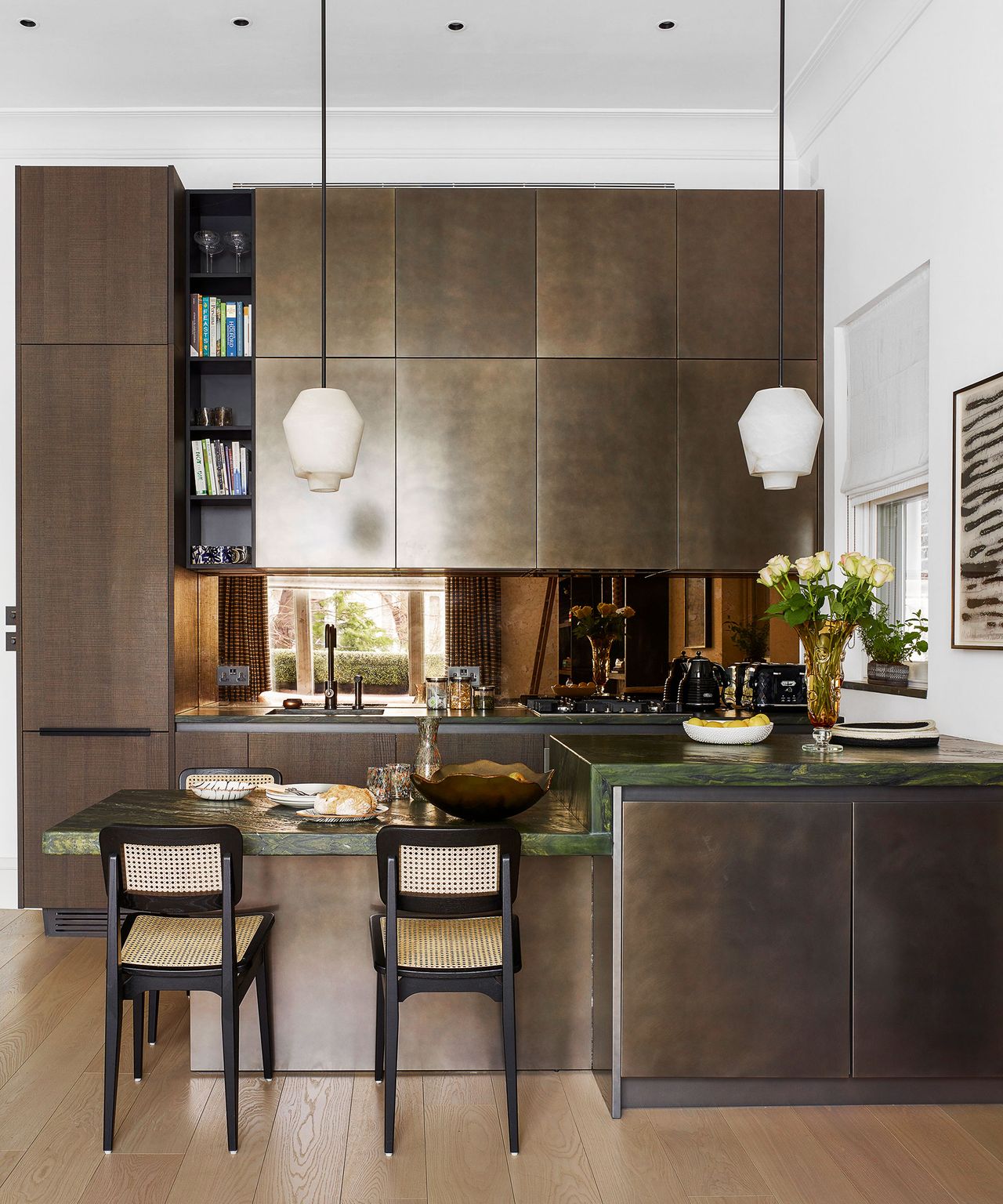 Stylishly hardwearing, granite remains one of the most popular choices for a kitchen worktop. Incredibly versatile too, it suits contemporary, traditional and classic kitchen environments and be used to add depth and an element of real luxury.
As well as the hundreds of different types of granite available, there are also the various finishes to consider – polished, honed, leathered, hydro or antiqued but what you choose depends as much on the color and style of your cabinetry as much as personal taste.
'As a natural material, each slab of granite will be unique, ideal if you want an individual look with a timeless sense of beauty. it is also durable and relatively low maintenance once sealed,' comments Melissa Klink.
11. Pick a stain-resistant ceramic surface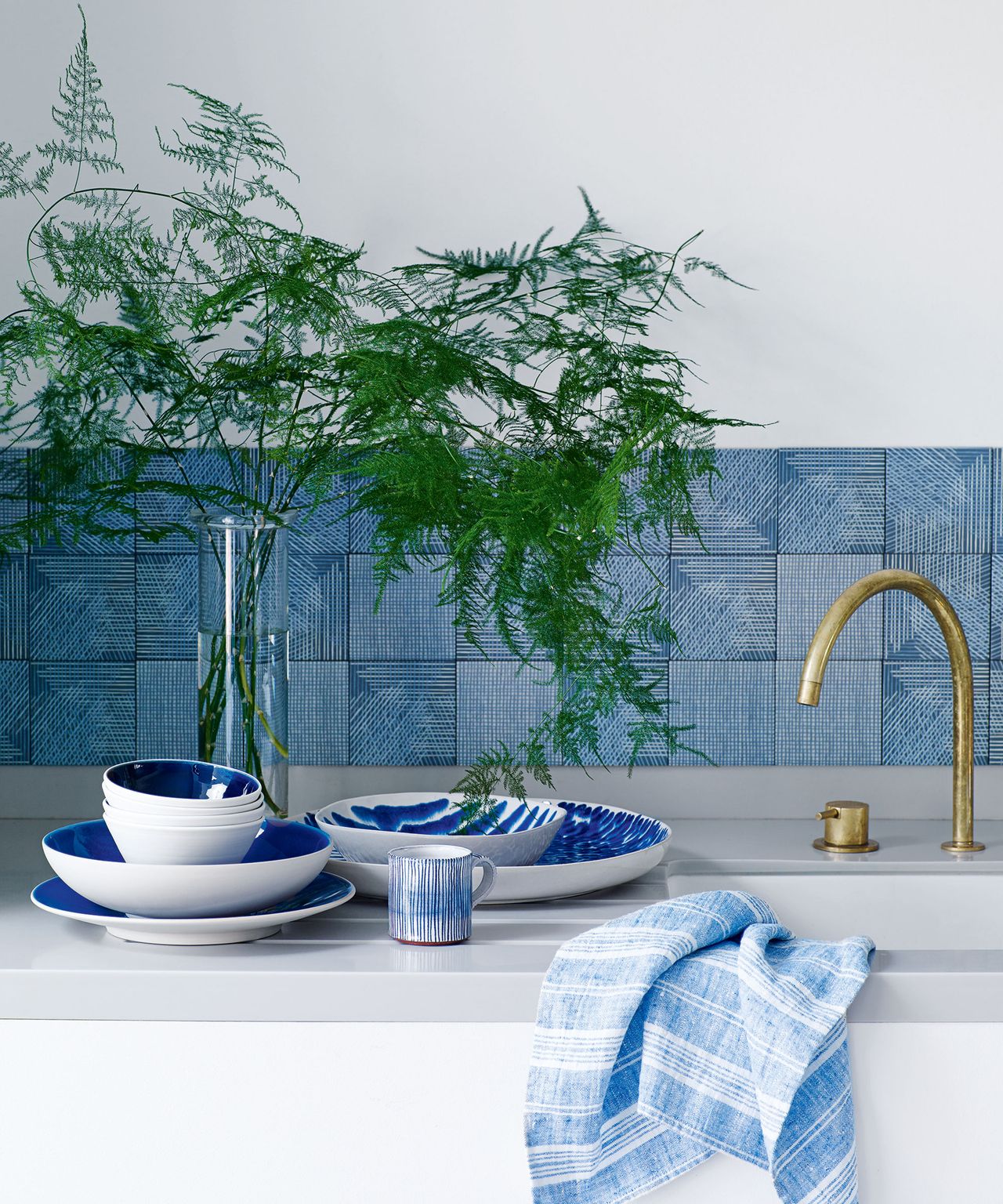 Ceramic (porcelain) countertops are extremely resistant to stains, heat, acids and scratches. They are growing in popularity not just because of these properties, but also because they come in a good variety of colors and finishes, including concrete, metallic and natural stone looks.
'Another man-made option, porcelain is a ceramic material fired at extremely high temperatures to create a durable, non-porous surface with a high resistance to heat and stains,' says Melissa Klink.
'It is also available in book-matched and vein-matched looks for extra impact, and comes in thinner formats, from 12mm, as opposed to quartz which is 20mm-30mm thick.'
12. Marvel at a metal countertop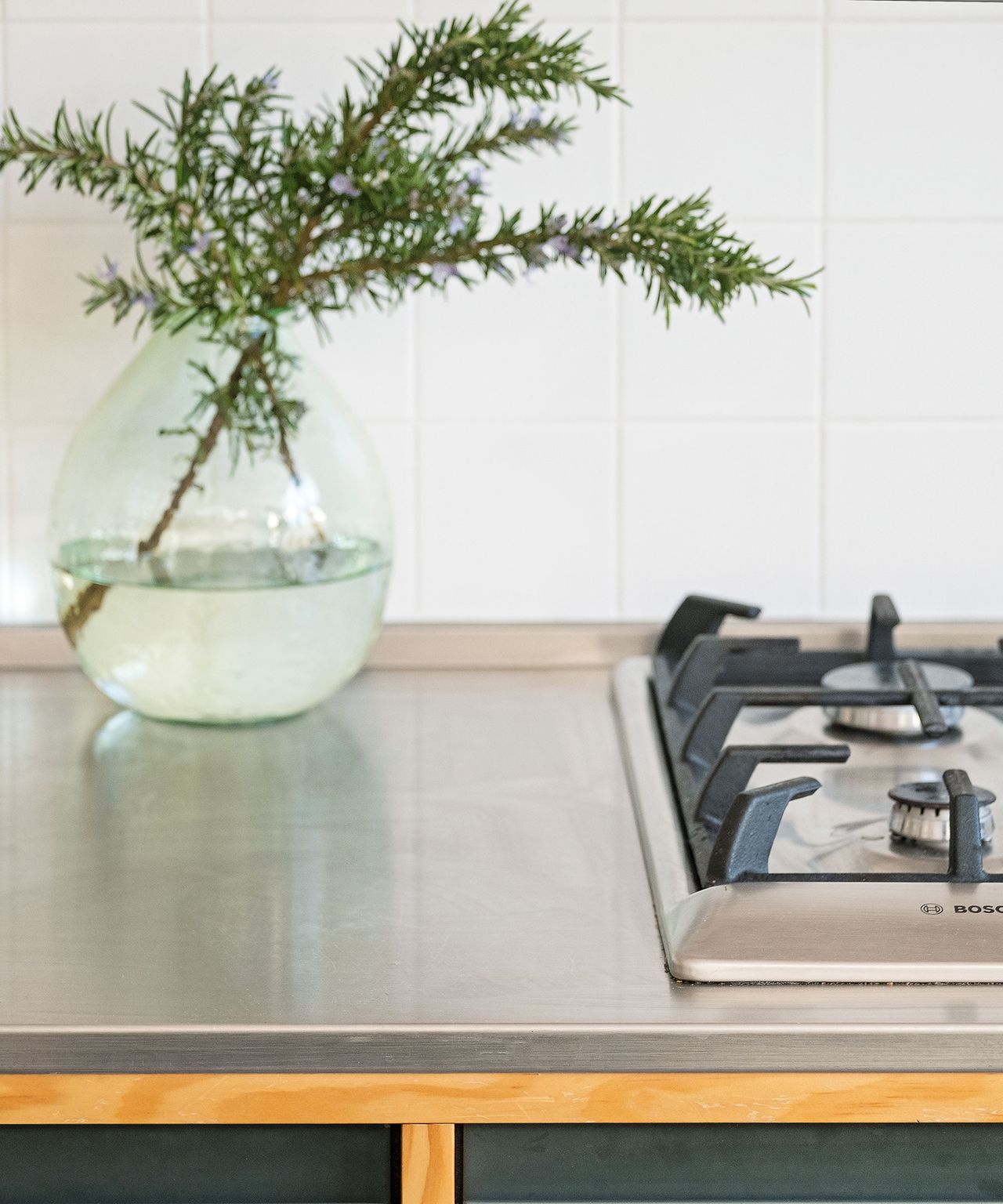 Durable, heat resistant, hygienic and impervious to water, stainless steel is the restaurant kitchen favourite and great for creating the industrial aesthetic in your home. It will scratch however, but some say this adds to its well-worn appeal.
Other metals coming on to the worktop market include an on-trend copper. Coated with a specialist nanotech protectant, it is easy to clean and care for.
13. Enhance an industrial kitchen with concrete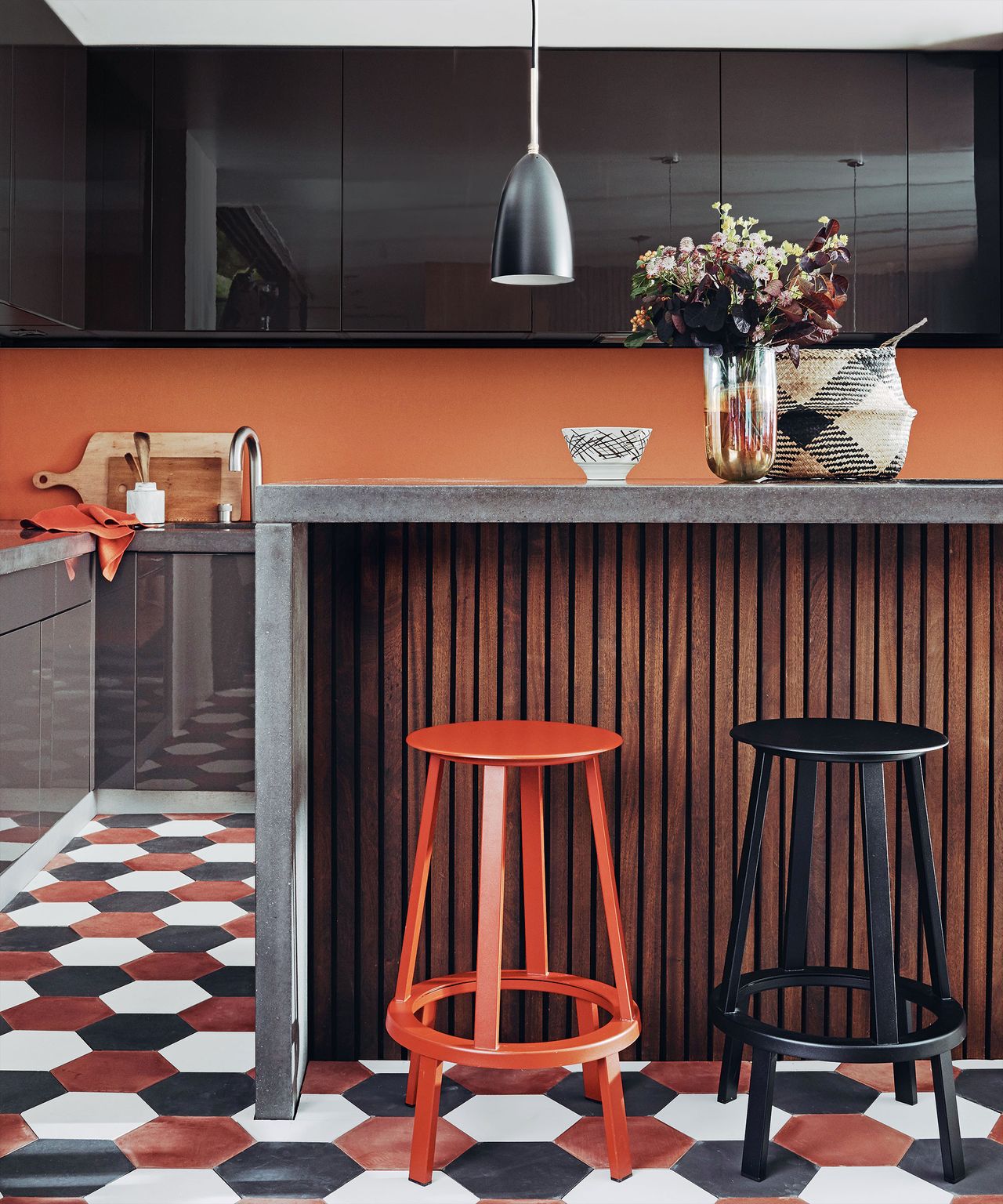 The industrial look of concrete makes it a current choice. It's also designed to withstand plenty of heavy duty use, and comes in a range of standard concrete mix colors (from white to grey) and can be mixed with pigments for stronger colors. Polished concrete worktops are flat and smooth, but concrete is porous and can stain, and it is heavy so extra reinforcement may be required.
14. Combine two materials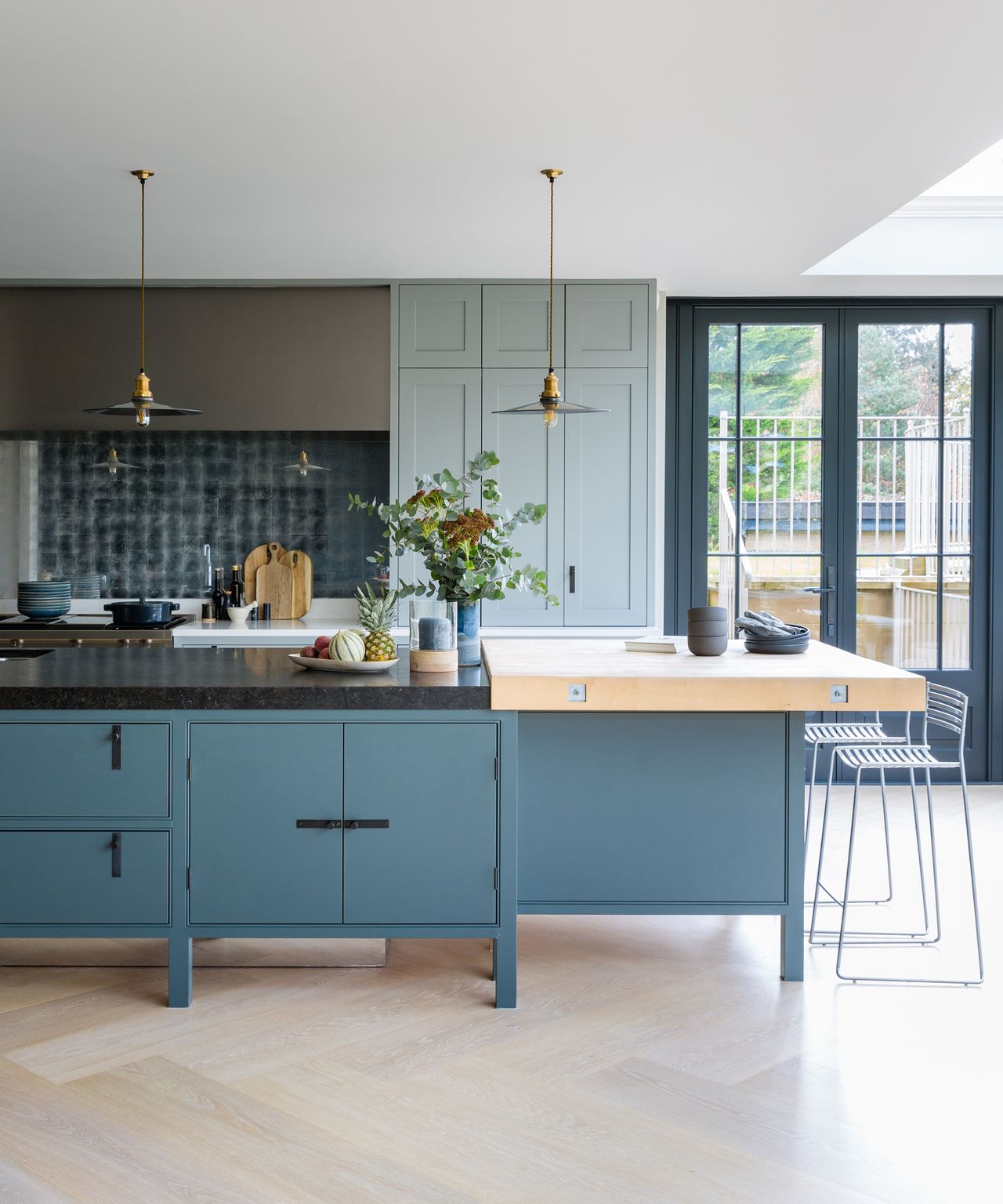 Many of successful kitchens have a combination of countertop materials, often including wood. As a natural material, it will require upkeep, but its warmth, host of options in timber species and range of washed, oiled and stained effects make it ever popular.
How to choose the best kitchen countertop
'Your first step will be deciding on what look and style you would like. The best thing to do in your planning stages is to order lots of countertop samples. Natural stone in particular can change in appearance depending on the lighting and you need to get a real-life impression of the stone to make your decision,' says Hege Lundh.
"Part of your design process will be deciding whether you want to make a bit more of a feature of your surface choice, From backsplashes to waterfall islands, there are a lot of ways to be creative to create truly stunning schemes. Budget will play a part in how much you are able to do, but it's important to think of all your various options so that you achieve your desired look.'
How much does it cost to replace kitchen counters?
Kitchen counters can take up a significant amount of your total spend, so have a think about what you can afford early on in the planning process.
It may be that you choose two types of surface – such as a practical quartz around the edges of your kitchen and a standout marble or wood for a central island, to balance your budget.
How do I choose countertop material?
It's important to see your chosen countertop material in person before committing. If opting for a natural marble or granite, try visiting a stone merchant.
'Not only will you be able to select the exact piece of stone, the expertise of the team will ensure you are selecting the best material and finish for your home,' says Hege Lundh.
Can you install countertops yourself?
You'll most likely need to bring a specialist installer on board, who will be able to measure up, cut in tap holes or drainage grooves, then fit the countertop securely into place.
'Don't forget to consider upstands,' adds Peter Humphrey. 'If the sink is in front of a window, consider running the worktops up and into the sill to create a seamless finish.'
Yvette's first steps into interior journalism came several years ago when she joined the team at specialist consumer magazine Kitchens Bedrooms & Bathrooms, which is where her love for home design (and obsession for decorating) began to truly flourish. She worked on the title in a variety of positions, before being appointed as Features Editor on Essential Kitchen Bathroom Bedroom magazine, further cementing her voice as an expert in the three core rooms of our homes.
During her years working in London, it became a running joke that Yvette wanted a fully stocked cocktail trolley in her apartment but would need to leave the city if she wanted to afford – and comfortably fit – one in her own home. Funnily enough, in 2019 she did exactly that, and can now be found sitting happily in her spacious Bristol adobe, cosmopolitan in hand.
With a keen eye for new trends and innovations, Yvette continues to write about homes and interiors as a freelance journalist, sharing tried and tested advice for renovation projects and top tips for transforming your home into something beautiful.