Best places to buy refrigerators in 2023
These are the best places to buy the perfect fridge for any kitchen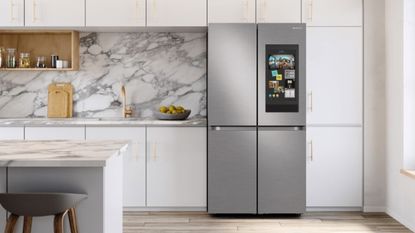 (Image credit: Best Buy)
A refrigerator is easily the most important appliance in your home. While it's technically possible to get by without most other appliances, even a washer, modern life without a refrigerator is unthinkable. From your milk to your veggies and meats, your fridge keeps your food fresh and cool.
And these days, a high-end refrigerator can do so much more than basic cooling and freezing. Want a fridge that can make coffee or ice cream? It exists. Want to connect your fridge to your cell phone so that you get reminders if you've accidentally left yours open? Not a problem.
Choosing a refrigerator can be a lengthy process because there are so many options, but the best places to buy a refrigerator on our list make the search simpler, as well as offering great customer service, installation and repair services, and, of course, an unparalleled selection of brands and models.
Best places to buy a refrigerator
Why you can trust Homes & Gardens Our expert reviewers spend hours testing and comparing products and services so you can choose the best for you. Find out more about how we test.
Some of the best places to buy appliances aren't always the best stores for fridges, so we've tailored this list to suit.
1. AJ Madison (opens in new tab)
Known for: Appliances, appliance packages, all major brands
Available at: AJ Madison (opens in new tab)
AJ Madison is the best place to buy a refrigerator for more reasons than one. The most important reason is that the retailer stocks all major brands that manufacture fridges, distributing them through an impressive 159 suppliers.
This means that if you're after a specific model by a brand you can't find at your local mall or department store, AJ Madison is likely to have it. The company is also highly experienced, selling appliances for over 20 years, and they pride themselves on great customer service.
2. Lowe's (opens in new tab)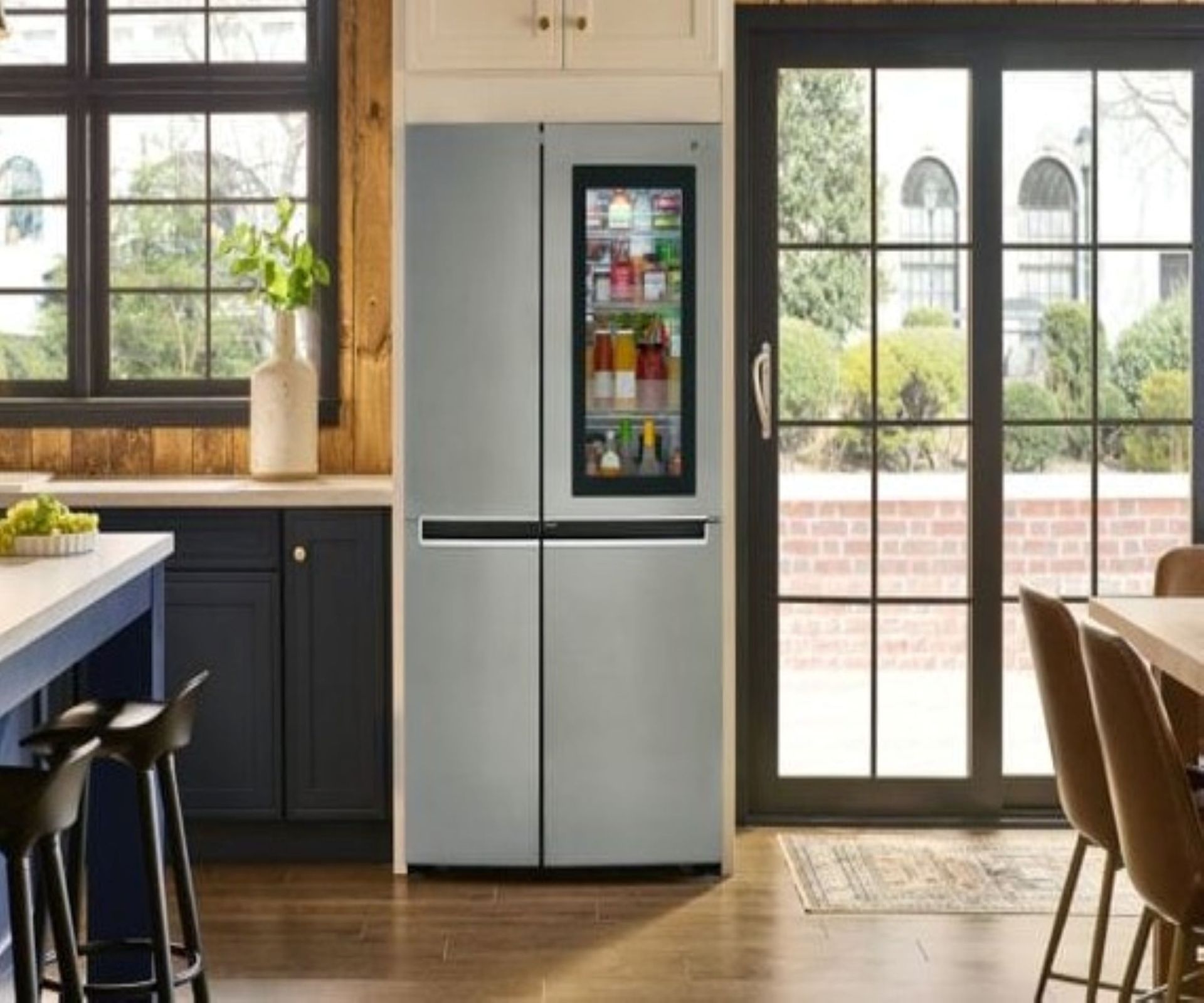 Known for: Specialty refrigerators, DIY and spare parts
Available at: Lowe's (opens in new tab)
If you're looking for a fridge that's non-standard, are after a very specific feature, or need a specialty refrigerator (a skincare fridge, anyone?), then Lowe's is the retailer you should be looking at.
The comprehensive refrigerator landing page has options you may not even have known you could have. From freezerless models to in-drawer and under-counter refrigerators, this is the retailer for those who are looking for a seamless, bespoke-looking finish in the kitchen.
The DIY and repair section is impressive too, in case you want to try repairing a fridge yourself.
Known for: Appliances, furniture, plumbing
Available at: Appliances Connection (opens in new tab)
Appliances Connection is one of the most reliable appliance retailers out there, priding itself on excellent customer service and fast delivery. The brand's website is no-nonsense and easy to navigate with a simple search bar on the left-hand side.
What we like is the option to search for in-stock items only, which will save a lot of time if you're looking to buy a refrigerator that can be delivered right away.
4. Best Buy (opens in new tab)
Known for: Appliances, computers, homeware
Available at: Best Buy (opens in new tab)
One of the most trusted and biggest retailers, Best Buy prides itself on its experience and expertise. Although on the surface of it, buying your fridge from Best Buy is no different from getting it elsewhere, it's when something goes wrong that the company's dedicated team of experts, called Geek Squad, really comes in useful. The team is trained to repair almost every appliance by every major brand, which makes calling out a technician much easier than having to call the manufacturer directly.
5. Home Depot (opens in new tab)
Known for: Appliances, furniture and homeware, DIY
Available at: The Home Depot (opens in new tab)
The Home Depot has one of the most detailed online search menus for refrigerators we've seen. It allows you to really narrow down your search to exactly the type of fridge you need. From choosing the correct depth for your space to drilling down on special features like built-in Keurig coffee brewing systems and Wi-Fi compatibility, you can easily find the exact configuration you need. We really like the layout of the refrigerator landing page – easy to navigate, with all the major fridge types searchable from the same place.
6. Wayfair (opens in new tab)
Known for: Furniture and home decor, outdoor, appliances
Available at: Wayfair.com (opens in new tab)
One of the best things about Wayfair is that the retailer almost always seems to have a sale on. So, if you already know the brand and model of fridge you want, you have a good chance of getting it with a hefty discount at Wayfair. As always with this retailer, there's an amazing selection of brands at every price imaginable. However, the highlights for us are the retro Smeg fridges in the full range of colors, and the Samsung Bespoke range that allows you to customize your fridge for your kitchen.
7. ABT (opens in new tab)
Known for: Appliances, TVs, mattresses
Available at: ABT (opens in new tab)
ABT is the retailer we especially recommend if you're after a French door or built-in fridge. Their selection of built-in options is huge and includes bottom- and top-freezer options, freezerless refrigerators, and full-size freezers. Need something smaller for a small kitchen? ABT also stocks a good selection of compact freestanding refrigerators.
Known for: Appliances, mattresses, computers
Available at: PC Richard & Son (opens in new tab)
PC Richard & Son may not have nationwide distribution (it's only available in New York, Pennsylvania, and Connecticut areas), but it more than makes up for the limited coverage with an enormous collection of refrigerators.
It's the place to go to for the newest models that aren't available elsewhere yet. It's also a great place to shop for outdoor refrigerators and panel refrigerators that sit flush with your cabinetry. A sophisticated retailer that caters to homeowners who value attention to detail when choosing and installing their appliances.
9. Sears (opens in new tab)
Known for: Appliances, furniture, mattresses, electronics
Available at: Sears (opens in new tab)
If you prefer old-school shopping where you get to see your refrigerator before you buy it, Sears is still an invaluable option. It is true that the shopping mall giant has had to cut down on the number of physical stores it once had, but it's still well worth seeking out for the opportunity to test out the appliance before purchasing. Sears also has good financing and credit card options if you need them.
Anna K. Cottrell is now a freelance writer, having previously been a Content Editor for Future's homes titles. She writes about interior design, property, and gardening. On H&G, she specialized in writing about property – buying, selling, renting – sustainability and eco issues.