How to make heating more efficient – 6 tricks to make your home warmer, without turning up the dial
These heating efficiency tips from experts will save you money, too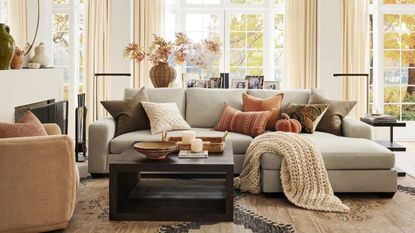 (Image credit: Pottery Barn)
Heating a home has become more expensive for everybody, and it is safe to say that we are all looking for a way to enjoy our time indoors without feeling the freeze. The easiest way to do this is to make heating more efficient throughout your home, experts say.
No matter what kind of home heating type you have, there are usually a few ways you can spruce up your system to improve its efficiency and cut energy bills at the same time – many of which you can do yourself.
This is what HVAC experts do every year before heating their homes, and why it works so well to heat your home for less.
How to make heating more efficient
Saving money at home should always start with basic maintenance, especially for your HVAC systems. This can range from utilizing some smart cleaning tips for heating vents to booking a service – this is what the experts suggest prioritizing.
1. Check your home's insulation and seals
Heating up your home will always prove more difficult (and more expensive) if the hot air escapes immediately through uninsulated roofs or gaps around doors and windows, reminds Eric Weiss, tech trainer at Trane Residential:
'If your attic or crawlspace isn't properly insulated, your heating system has to work harder to keep your home at a consistently comfortable temperature. The more it works, the more it costs you. If you live up north where it gets really cold, try adding extra insulation to your garage door, it can make a big difference.'
You can also do some DIY draft-proofing around doors and windows with draft excluders and weather stripping, perfect for stopping cold outside air from drastically cooling your home.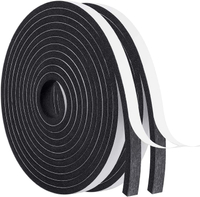 Foam Weather-stripping | View at Amazon
This simple foam weather-stripping is great for plugging awkward gaps around doors to added home insulation that doesn't break the bank.
2. Install and program a thermostat
The biggest heating mistake people make is not using a programmable thermostat in their home, making their heating less efficient as they try to heat up rooms that don't need it – or let their rooms get too cold, says Glenn Wiseman, RASDT, RHDT, of Top Hat Home Comfort Services.
'Programmable smart thermostats allow you to set different temperatures for different times of day or days of the week. For instance, while you're at work during the day, you can set your temperature lower than when you're at home, which will help reduce energy usage and lower your utility bill,' he shares.
3. Change your air filters
Although your air filters may not sound like they are connected to keeping your home warm, any overworking component in your HVAC system will make it less efficient. As a result, cleaning or replacing these filters is essential, says Eric Weiss, tech trainer.
'It's easy to change your air filters by yourself, which I recommend doing about every 30-90 days (shorter if you have pets, longer if you don't) to ensure they're clean and to get ahead of seasonal change,' he explains.
'Doing so doesn't require any tools and it will keep your HVAC running efficiently and improve your indoor air quality.'
4. Schedule a service and maintenance
When preparing your home for fall, or preparing a house for cold weather, it is worth scheduling a service for your home heating – be it a furnace, HVAC system, or boiler, says Andrei Jablokow, of WIN Home Inspection.
'Certified technicians can identify any issues, such as a malfunctioning thermostat, pilot light problems, or gas leaks, that might go unnoticed during a DIY inspection,' they warn.
5. Check your vents aren't obstructed
If you have floor heating vents throughout your property, it is essential to ensure they are free of obstructions and debris by both relocating furniture and cleaning them out, advises Brad Roberson, president at Aire Serv, a neighborly Company. This might mean adjusting your curtains, and moving large pieces of staple furniture and rugs, too, so remember to check beneath your floor coverings.
'Regularly clean and dust the vents to prevent the accumulation of debris that can hinder air circulation,' he adds. 'You can also adjust and balance the airflow by partially closing vents in rooms that are seldom used and fully opening vents in frequently occupied spaces to channel most of the warm air to where you need it most without leaving some rooms freezing cold.'
6. Place reflective foil behind wall-mounted radiators
If your home has wall-mounted radiators as opposed to vents (something more common in older homes) then you might want to consider installing heat-reflective foil, available at Amazon, behind them to reflect heat back into the room.
These simple additions are incredibly affordable and are simple to cut to size and stick to the wall, preventing heat from leaching out of your space before it has the chance to warm up your room, says Millie Hurst, Solved section editor for Homes & Gardens.
'Done right and with the proper attention, you don't even notice they are there, either,' she adds.
Millie Hurst is Section Editor at Homes & Gardens, overseeing the Solved section, which provides readers with practical advice for their homes. Millie has written about and tried out countless cleaning and DIY hacks in the six years since she became a journalist, and has worked in both London and New York.
FAQs
Is it cheaper to leave the heating on low all day?
Leaving your heating on low all day to maintain a constant temperature may sound like a good idea, but it is a myth – and usually costs you a lot more. It is far more efficient and a lot cheaper to only put your heating on when you actually need it, and turn it off when you are feeling warm.
Is it better to heat one room or the whole house?
Although turning off the heating in rooms you don't use can save you a bit of money, it is generally better to heat your whole space. Not only does this help to prevent mold or condensation in cold spots, but prevents cold air from cooler rooms from seeping into the rest of your heated space and reduces the efficiency of your heating system.
---
When keeping your house warm without turning up the heat, these maintenance tips are only the tip of the iceberg. It is also essential to invest in quality home furnishings such as natural throws to help you feel cozier, and wool rugs to insulate your floors. Thermal curtains are also a must to help lower heating costs in winter, and you could even pair them with insulating window film for an extra level of heat retention.
Sign up to the Homes & Gardens newsletter
Decor Ideas. Project Inspiration. Expert Advice. Delivered to your inbox.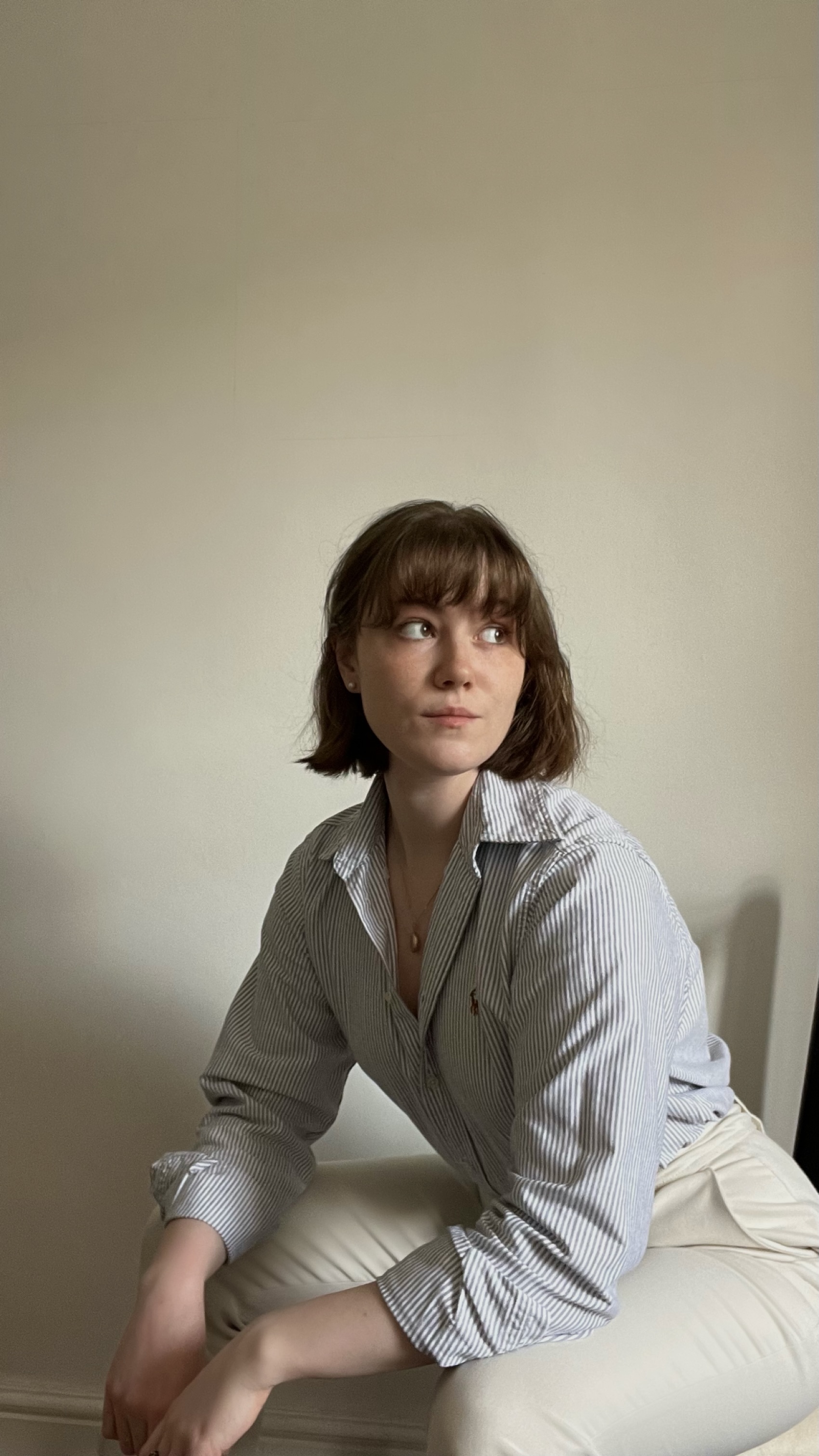 Chiana has been at Homes & Gardens for a year, having started her journey in interior journalism as part of the graduate program. She spends most of her time producing content for the Solved section of the website, helping readers get the most out of their homes through clever decluttering, cleaning, and tidying tips – many of which she tests and reviews herself in her home in Lancaster to ensure they will consistently deliver for her readers and dabbles in the latest design trends. She also has a first-class degree in Literature from Lancaster University.