How to prepare a house for cold weather – 7 tips from contractors
These contractors' tips will have your home cold-weather ready in no time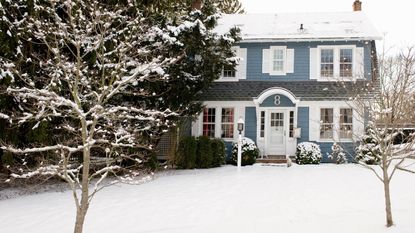 (Image credit: Getty Images)
Although fall has just arrived, it won't be long before freezing temperatures come along too – and it is vital to prepare your house for cold weather before it hits, experts are warning.
In summer, many aspects of our homes go untouched, from heating systems to our insulation, which can cause them to fail when we need them most. Checking these over and winterizing a house before you need them, is essential to having a cozy winter indoors.
Here, contractors and home experts have shared the seven must-do tasks to prepare a house for cold weather and revealed what might happen if you skip a step.
How to prepare a house for cold weather
Checking over these seven essential areas of your home should ensure your holiday period sails by smoothly, experts say. But be sure to check over your whole home, including prepping chimneys for winter if you have any, to be safe.
1. Prevent ice dams by cleaning gutters
Cleaning gutters from the roof is far from the easiest home maintenance task, but it is essential to clear out before winter, says Matt Schmitz, homes expert and managing editor at HomeServe USA. Not only is it easier when your hands aren't freezing, but it can prevent more difficult problems from arising later down the line:
'Prevent roof-ravaging "ice dams" in your gutters this winter by cleaning out gutters after the leaves fall and before it gets snowy,' he says. 'Obstructions in your gutters can trap moisture and snow; the resulting cycle of repeated freezing and melting can cause a large mass of ice to accumulate, damaging shingles, gutters, and siding.
'Additionally, when heavier snow does fall, it's important to pull snow off the first couple of feet of the edge of your roof, as the temperature differential between the cold overhang versus the portion of the roof directly over your heated home can also result in a potentially "damming" freeze-melt-freeze cycle.'
2. Check over home ventilation systems
Despite it being winter, we will not see the end of issues around humidity. It is important to stay on top of our home ventilation systems in winter as we look to turn on the heating, so as to reduce humidity in a house, improve air quality indoors, and prevent mold in our homes.
'As homes are sealed tightly during the colder months, indoor air quality can become a concern,' Ben Leo, HVAC specialist and founder of HomeCaprice, points out. 'Ensure that vents are clear, and consider investing in an air purifier, especially if you have pets or allergy concerns, and a dehumidifier to keep your warm indoor air dry.'
3. Winterize your HVAC system
On the topic of home ventilation and HVAC systems, it is important to set the right things in place to protect exterior units from cold weather and winter debris, Matt Schmitz, homes expert urges:
'You should start with ensuring you're changing your furnace filter quarterly – the single most vital routine maintenance task you can do for your HVAC system's health.
'As for your outdoor AC unit, trim back shrubbery around the unit, and clear any natural debris (leaves, acorns, mulch) that has found its way onto, into, around, and under your unit.
'If you decide to cover the unit for the winter to keep debris out while not in use, be sure to get a proper cover, preferably one that is breathable and covers only the top of the unit, stretching down the sides no more than a few inches to prevent trapping snow or providing an enticing spot for critters to hole up for the season.'
Matt also recommends scheduling an annual HVAC tuneup with a trusted local technician to confidently prepare your household for the cold if you are unsure of what to do yourself.
4. Add extra insulation to windows and doors
One of the biggest concerns for houses in winter is keeping warm – especially in the cost of living crisis where you might be trying to keep a living room warm without heating or keep a bedroom warm without heating. The trick is to improve your home's insulation and install some DIY draft-proofing.
'A task homeowners can do in the fall to prepare for the winter weather is inspecting and insulting their windows and doors,' says David Flax, president of Window Genie, a Neighborly company.
'The most common process for insulating windows an owner can do is using a layer of plastic over the windows,' he says. 'This can create a DIY barrier, which will prevent cold drafts from entering the home.
'You can also do a few other things such as inspecting the weather stripping around the windows and replacing it if there are any cracks or gaps, then making sure they are caulked properly. Hanging heavy drapes, like black-out curtains can also help insulate the windows. Window film, available at Amazon, can also act as an insulator, holding the heat in your home.'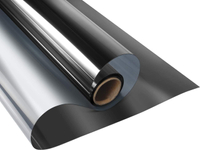 Reflective Window Film | Was $20.99 Now $7.97 at Amazon
This reflective window film is great for privacy, keeping the heat out in summer, and insulating windows in winter.
David is the President of Window Genie. With over 20 years of experience, they specialize in window cleaning, window tinting, pressure washing, gutter cleaning and more.
5. Fix any cracks in the exterior of your home
Any cracks around the exterior of your home are likely to get worse over winter as water enters, freezes, and expands, warns Tim Tracy of Groundworks, foundation repairs.
He recommends fixing basement or crawl space cracks before the cold weather sets in as a matter of priority.
6. Protect pipes from freezing temperatures
Preventing frozen pipes in winter should also be a top priority in winter if you want to avoid huge bills and frustrating repair work, says Matt Schmitz, homes expert.
'The dipping of the mercury is inversely proportional to the rising risk of your water pipes and outdoor faucets freezing. Prevent problems by disconnecting garden hoses and covering outdoor faucets with a foam faucet cover that can be purchased at any home improvement store for under 10 bucks, a simple install process pretty much anyone can do in mere minutes.'
7. Service your home heating before turning it on again
There are several home heating types your home can have, and each of them will need a professional service before you turn it on again – especially if you have not been using it over spring and summer. Austin Fain, CEO of Perfect Steel Solutions suggests checking over two main components each fall:
'Start with your furnace maintenance. Schedule a professional HVAC technician to inspect and service your furnace or heating system and replace air filters with high-efficiency filters ready for constant use and to improve indoor air quality when you won't be opening your windows as much.
'You should then also either check over or install a programmable thermostat to optimize heating schedules and reduce energy consumption – this is one of the best ways to save money on energy bills in winter, and make a house cozy when you have been out at work or an event.'
Austin Fain is the owner of Perfect Steel Solutions and works in the Home Improvement industry across the U.S.
FAQs
How do I prepare my yard for winter?
There are a few ways you can prepare your yard for winter, including raking up leaves before they rot and provide a good home for pests to live out the winter months, cutting off exterior faucets and hose pipes to prevent freezing pipes from bursting in winter, and putting your outdoor furniture away to ensure it survives until the following spring ready for outdoor hosting.
Should I air out my house in winter?
When winter rolls around and we close all our windows and doors, our homes can suffer a build-up of moisture and stale air. For this reason, if you do not have a built-in ventilation system to keep air flowing, it can be a good idea to occasionally air out your home for at least half an hour to keep air moving and prevent issues such as damp and mold. Just be sure any heating systems are not on, as this could cost you more than necessary.
---
Of course, besides your home maintenance, it helps to switch out your home furnishings and decorate for fall and winter with thicker throws, change to a winter comforter to help you sleep better in cold weather, and use thermal curtains to make your home more comfortable.
Sign up to the Homes & Gardens newsletter
Decor Ideas. Project Inspiration. Expert Advice. Delivered to your inbox.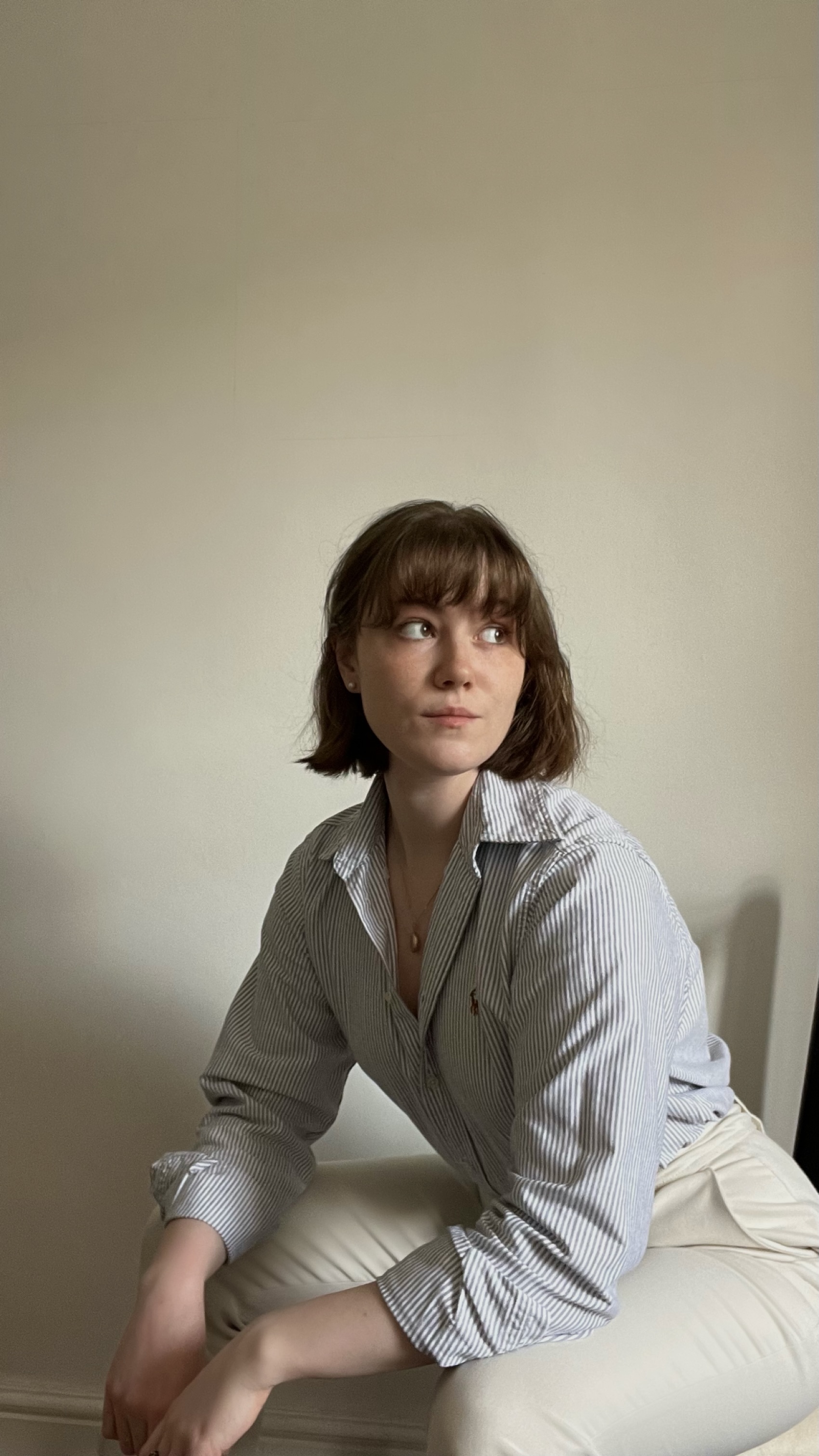 Chiana has been at Homes & Gardens for a year, having started her journey in interior journalism as part of the graduate program. She spends most of her time producing content for the Solved section of the website, helping readers get the most out of their homes through clever decluttering, cleaning, and tidying tips – many of which she tests and reviews herself in her home in Lancaster to ensure they will consistently deliver for her readers and dabbles in the latest design trends. She also has a first-class degree in Literature from Lancaster University.