10 ways to winterize a house – get your home ready for winter
These simple ways to winterize a house will help you get your home ready for the inclement weather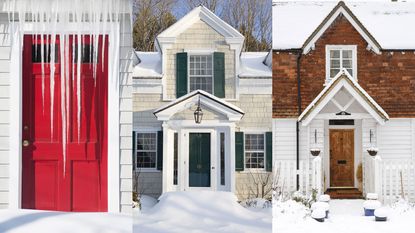 (Image credit: Getty Images)
Knowing how to winterize a house is an essential step to keeping your home warm and dry throughout the winter period – it will also save you from potentially expensive and destructive problems further down the line.
Not only will winterizing a house see off possible repairs and, dare we say it, disasters, it might be a job – or series of jobs – you want to do as part of your list of eco home improvements. Plus, of course, many of them can help you cut energy bills,
'It's always better to be safe than sorry when it comes to winterizing a house,' says Phil Wood, country manager at Contura. 'There's nothing worse than having to deal with a leaking window, burst pipe, malfunctioning boiler, or broken stove in the middle of winter. We naturally spend more time indoors during cold, wet weather and our homes need to be well-equipped to see the winter through in comfort.'
How to winterize a house
There are many things to love about fall: the crunchy leaves, the warm woollen jumpers and the roaring fires – however, it also brings with it wind, rain and a significant drop in temperature; not to mention the promise of frosts and possibly snow later in the season. Before the weather turns, it is important to winterize your house so that it is ready to face whatever the sky throws at it.
1. Check the roof
If you only take one step to winterize a house, then checking the roof is essential. To do this, either get out the ladders or stand across the street or at the bottom of the garden and assess the roof with binoculars. In either case, should you have greater cause for concern, ask a roofer to conduct a thorough inspection.
'Good roof maintenance is vital to avoid water damage to a building's fabric. Slipped slates or tiles, failing leadwork and roof valleys blocked by debris will all wreak havoc if neglected,' says Roger Hunt, author of the Old House Handbook.
When checking your roof ensure all tiles are properly fixed in place – note any that are missing; check flashing, ridges and junctions to ensure there's no space for water ingress; look on the ground for any roof debris; inspect inside the loft for damp areas, chinks of light or dislodged tiles.
'Roofs should be repaired promptly by an experienced roofer. Never use quick fixes, such as spray foams or liquid waterproofing; they may trap moisture, hinder repairs and are likely to prevent the future reuse of materials,' adds Roger. It is also important that you remove any moss and leaves from the roof as this will harbour water, leading to dampness and rot.
If you are looking to upgrade your roof, it is best to do this in the summer when you can be more certain of dry weather and ensure you select the right roof tiles for the job. In the meantime, patching any problems that arise will offer a good temporary solution.
2. Assess your chimney
When checking your roof, give a few minutes to assess on the health of your chimney. The chimney is a vulnerable part of the house, protruding from the roof it is exposed to high winds, frost and snow. If you notice any issues, then repair minor cracks with a patching cement or 100 per cent silicone caulk. However if the cracks are more major, you are likely to need professional help. It is also worth considering installing a chimney cap or cowl as part of your efforts to winterize a house as this will reduce downdrafts and improve your stove's efficiency.
3. Install a chimney flue draft excluder
According to the Buildings Research Establishment, having an open chimney is comparable to leaving a window open all the time. To reduce the effects of this, consider investing in a removable chimney draft excluder, usually made out of felt or wool. Rather than the permanent chimney balloon, the excluder can be lodged into the throat of a working fireplace and then easily taken out when the fire is needed. A device like this will block 94 per cent of airflow drafts, making your home warmer and more energy efficient – a great addition to your winter living room ideas.
4. Unblock guttering and drains
While you've got the ladders out and are embarking on ways to winterize a house, also make the most of the opportunity to clean your gutters and unblock your drains – removing leaves and debris prevents water from overflowing and saturating external walls. As well as clearing, also check that all the gutters, gullies and downpipes are still in good condition. A gutter brush is a great way to winterize a house as it will stop debris collecting in the first place.
5. Examine your exterior walls
No matter the materials used on the exterior of the home, they are all susceptible to damage in wet, freezing or windy weather. Therefore, it is important to consider this as part of your efforts to winterize a house.
Look for signs of cracking, rot or efflorescence (a sign of damp) – immediately treat these issues with temporary measures to prevent further faults or water ingress. These can then be remedied by a professional in the warmer weather.
'Freeze-thaw cycles affecting wet masonry or unfired earth in cold weather can cause cracking, spalling and structural instability. Exposed parts are particularly susceptible, including parapets, copings, cornices and chimneys. Damage can be minimized by controlling dampness. Avoid inappropriate cement mortars and impervious wall insulation as they inhibit 'breathability',' advises Douglas Kent, technical and research director at the Society for the Protection of Ancient Buildings.
6. Apply water repellent to your brickwork
One way to control dampness is to protect your wood, brick or stonework from the rain. 'Driving rain can soak through masonry over two feet thick in as little as 24 hours,' says Gordon Grainger, director at Kingfisher Building Products. 'If your house has a painted exterior, then it is worth repainting with a higher specification masonry paint. If your house is unpainted brick or stone work then the application of a premium grade clear water repellent or cream will likely be your best option. Select a premium brand from one of the specialist manufacturers supplying the damp proofing industry, rather than a DIY option and ensure your repellent is 100 per cent breathable and will work with lime mortar as well as brick, stone and wood.'
7. Draft-proof inside and out
One of the easiest ways to winterize a house is draft-proofing. Identify the entry points of any cold air and then take appropriate steps to control this. DIY draft-proofing is the most affordable option. Fit brush-style draft excluders to the bottom of doors or invest in a cushion sausage-style excluder to lay in front. Brush-style draft excluders can also be incorporated into letterboxes.
You can also attach draft-proofing strips around the window frame to fill any gaps and reduce drafts. The same applies to the gaps between the floorboards and skirting boards – here use a sealant gun or decorator's caulk to eradicate the gaps.
You can also hire a professional to draft-proof your whole house though this will cost more than doing it one a DIY basis.
8. Check windows for efficiency
In fall, it is important to take some time to check the health of your windows. Where possible, open them to check their operation, confirming that they shut flush to the frame when closed. Note any drafts; damaged or loose hinges; rotten timber; missing, loose or damaged putty; cracked or peeling paintwork and loose joints. These can all be fixed, though some, such as damaged timber, might need expert assistance.
With the colder weather outside and the heating on indoors, it is likely that you will get a build up of condensation on your windows overnight. Ensure you wipe your window dry each morning to prevent moisture causing damage to paintwork or leaching into your metal or wooden window frames and causing rust or rot. When doing this, be sure you know how to clean windows without streaks.
Outside, make sure your window sills are clear to let water drain away rather than pooling.
9. Insulate pipes
Frozen pipes can cause a lot of problems, not only to your water supply but also to the health of your pipes. When water freezes it expands, which can potentially lead to burst pipework and flooding. Protect your pipes by installing foam insulation tubes around exterior pipes or those in the loft to reduce the risk of freezing. Before the first frost, turn off the outside taps at the isolating valve. It is also worth knowing how to protect an outside faucet from freezing. This will also prove invaluable when it comes to winterizing a greenhouse.
'If you suspect problems with pipes you should turn off the water at the valve, and keep taps on to relieve pressure while any ice melts. You can also use a hair dryer or a heat gun to thaw frozen pipework,' recommends Andrew Collinge, heating product manager of BestHeating. 'Temporarily mend a pipe by binding it tightly with a cloth or heavy-duty tape but if you need repairs make sure to contact a qualified plumber.'
Knowing when to drip faucet is also useful when winterizing a house as it can prevent your pipes from expanding, cracking, and bursting when the mercury drops.
10. Clear snow from parapet
After a heavy snowfall it is wise to ensure that you have cleared the snow from the parapet and valley gutters. 'Removing the snow, stops moisture seeping through joints. Be mindful of your safety and use wooden or plastic shovels to help shift the snow. Alternatively, duckboards or electric heating tapes can be provided to keep gutters clear of snow. Snow guards fitted near eaves reduce the risk of snow or ice breaking away and damaging glass in roofs below,' says Douglas Kent.
When should you winterize?
You should winterize a house before the first frost – ideally the end of summer into the start of fall. This will ensure that the inclement weather hasn't yet caused any damage.
How do I prepare my pipes for winter?
You can prepare your pipes for winter by covering them in pipe insulation – these consist of a split foam tube that simply slots into place around the tube. This should be done for both hot and cold water pipes and both indoors and outdoors. Also be sure to turn off outdoor taps, 'there should be an indoor stopcock so they can be isolated in cold weather,' recommends Roger Hunt.
Sign up to the Homes & Gardens newsletter
Decor Ideas. Project Inspiration. Expert Advice. Delivered to your inbox.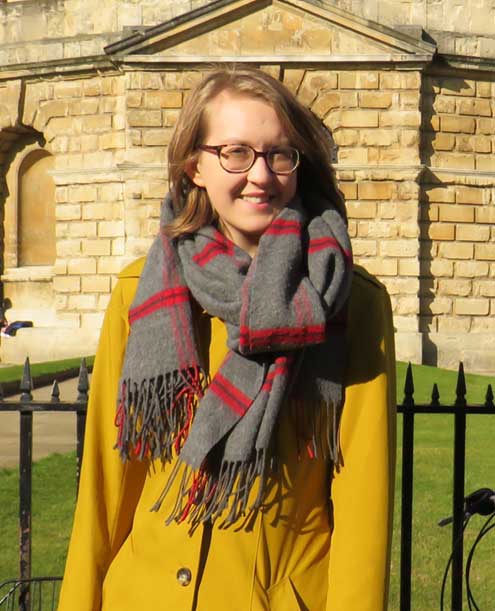 Content Editor and Sub-editor
Having graduated with a first class degree in English Literature, Holly started her career as a features writer and sub-editor at Period Living magazine, Homes & Gardens' sister title. Working on Period Living brought with it insight into the complexities of owning and caring for period homes, from interior decorating through to choosing the right windows and the challenges of extending. This has led to a passion for traditional interiors, particularly the country-look. Writing for the Homes & Gardens website as a content editor, alongside regular features for Period Living and Country Homes & Interiors magazines, has enabled her to broaden her writing to incorporate her interests in gardening, wildlife and nature.