7 ways to keep a bedroom warm in winter – without using heating
Keeping a bedroom warm doesn't have to be a nightmare, here are the most-effective ways to warm the space without turning on the heater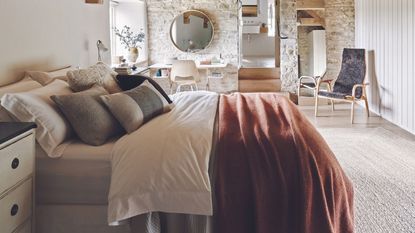 (Image credit: Adam Carter)
If you are trying to avoid excessive heating bills but stay warm and comfortable at home, then keeping a bedroom warm without heating may be at the top of your wish list.
Although some experts claim sleeping in a cold bedroom can help improve the quality of sleep, a freezing cold space can be uncomfortable, to say the least. Luckily, there are a few ways to make a bedroom cozy and keep precious heat in.
Here, we look at eight ways to keep a bedroom warm without heating so that you can continue to sleep in comfort all winter long.
How to keep a bedroom warm without heating
Do you want to avoid a sky-high heating bill this winter? Here's how to successfully warm up a bedroom with ease.
1. Pick fleece and flannel bedding to keep warm and comfortable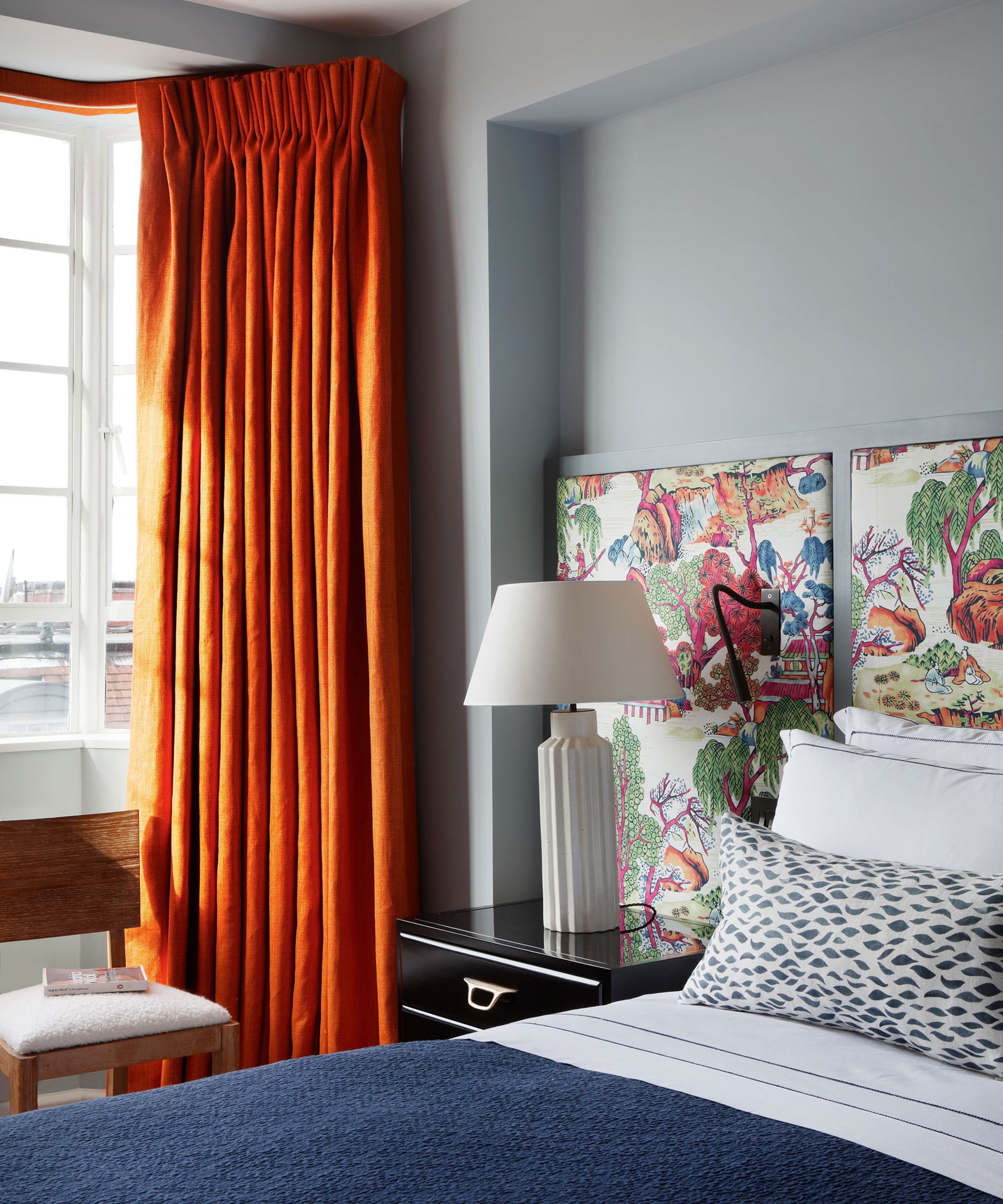 One of the biggest bedding mistakes people make is choosing aesthetics over function. Thin cotton or linen sheets may look luxurious and keep you comfortable in the summer, but winter often requires more luxe, heavy-duty fabrics such as fleece, flannel, or even wool. Thicker fabrics will help to retain the heat created by your body, ultimately keeping you warmer in bed for longer.
Our top tip is to invest in the best bed sheets you can afford in order to stay warm and cozy throughout the winter months and keep your bedroom looking its best. L.L. Bean is our go-to for all things flannel thanks to its high quality and relatively affordable prices available in several versatile designs. For something a little indulgent, our e-commerce editor, Jaclyn snuggled down with Brooklinen's Heathered Cashmere sheet set during the latest cold blast, and according to her, they were perfect.
2. Use draft excluders and thermal curtains around windows
Draft excluders are not just for the bottom of the front door. In fact, they can make all the difference around windows to keep a bedroom warm without a heater. When paired with thick bedroom curtains, window dressings can not only help to retain heat but keep cold air out too. Thermal curtains are considered the best for this, as they are specially designed to trap air between the layers of fabric, creating a barrier between hot and cold temperatures to keep a room warm.
You don't necessarily need to buy brand new thermal curtains — Amazon sells thermal curtain liners that fix simply to the back of existing curtains to provide an extra layer of insulation, not just from cold, but from light, too.
'For bedrooms using luxury textures in fabrics for curtain finishes and bed linen goes a long way,' says Camilla Clarke, creative director at Albion Nord.
3. Invest in a good mattress — or topper — to regulate body temperature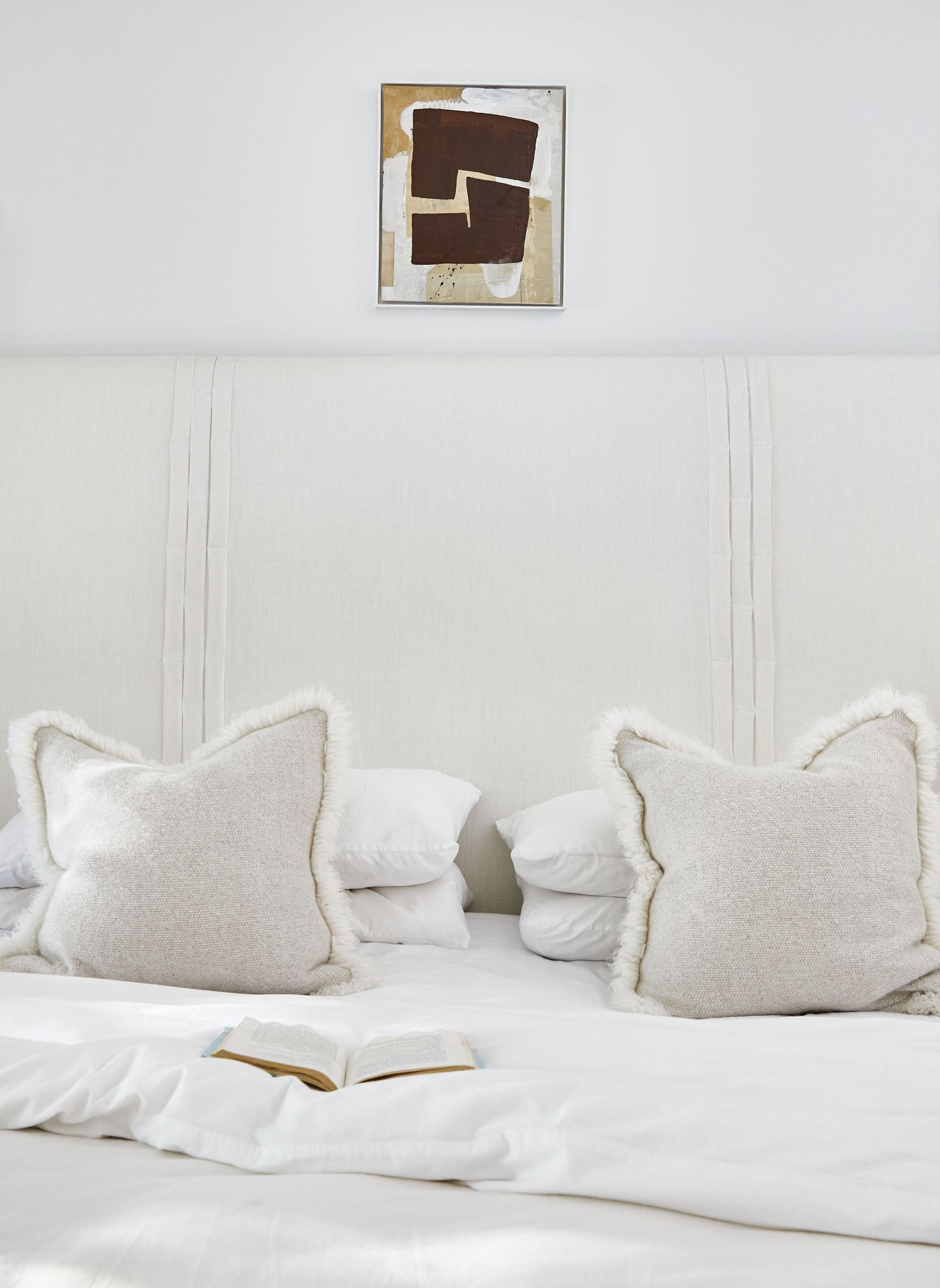 When choosing a mattress, opting for the best mattress for temperature regulation doesn't just cover you in the summer, but the winter months too.
'Your mattress material plays a vital role in heat regulation during the night, and the 100% natural fillings in our mattresses will breathe with your body, regulating your temperature and wicking away moisture while you sleep,' says Adam Black, Button & Sprung's co-founder. 'Wool in particular is a great heat regulator and ensures you feel cooler in the summer and warmer in the winter.'
Failing that, invest in a heated throw blanket. Amazon's most highly-rated throw blanket will keep you snug. You can find out how much it costs to run an electric blanket in our guide.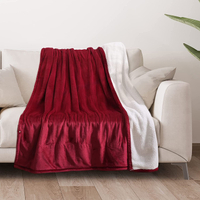 YANYEA Electric Heated Throw Blanket Sherpa, $45.99 at Amazon
This 50in x 60in heated throw blanket is ideal for your bed (or the sofa). It has five heat settings, three hours auto off overheat protection, and it comes in a range of colors.
4. Rearrange your bedroom to keep beds away from windows
'There is more to a good bedroom layout than finding good flow,' says Lucy Searle, editor-in-chief at Homes & Gardens. 'While it is obviously important to be able to move around your space easily, moving a bed away from drafty windows and doors can help to keep the bed area feeling warmer and cozier – especially in winter and fall.'
5. Add a thick area rug, even over carpet, to add extra insulation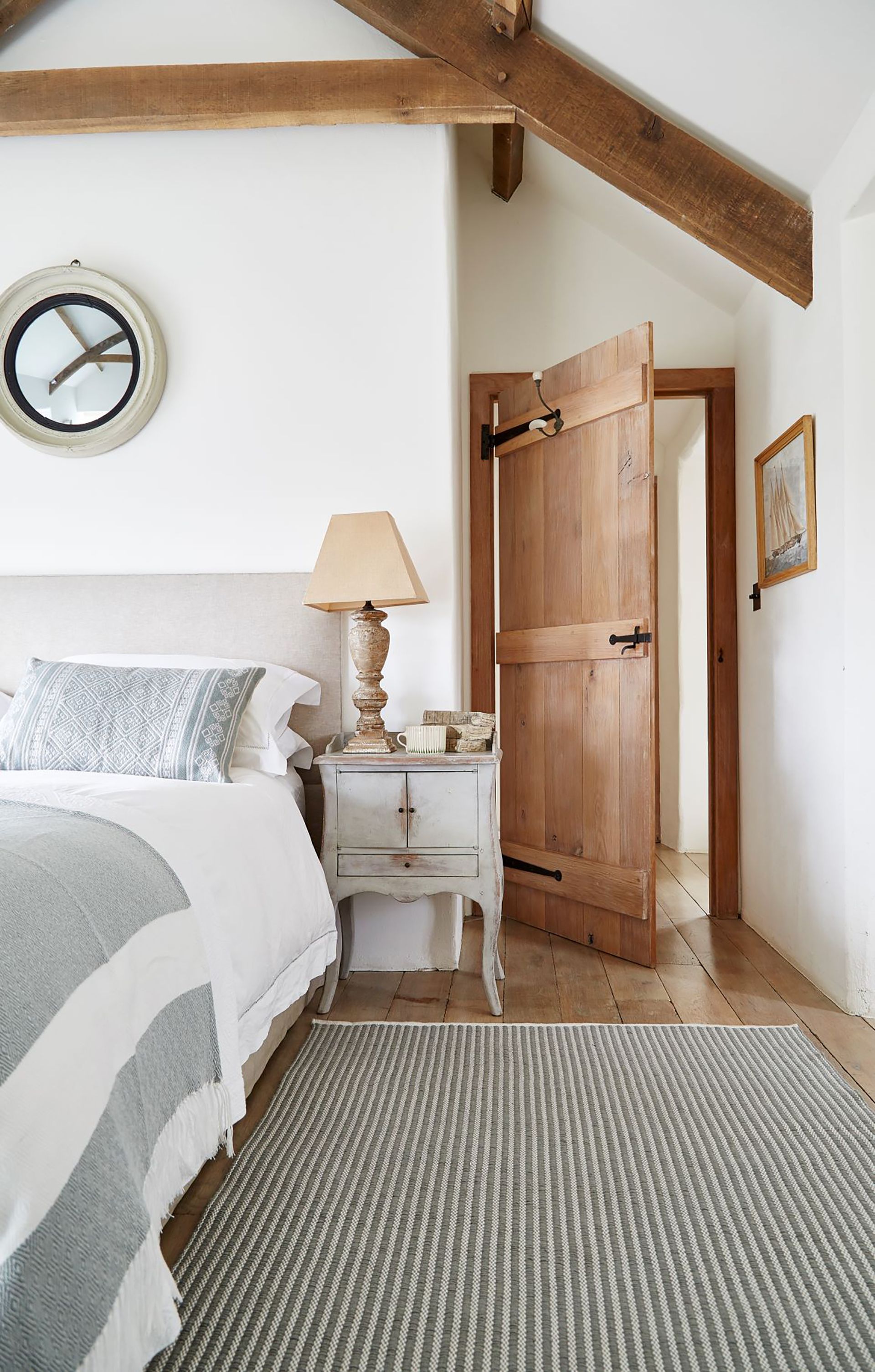 Even a carpeted bedroom can benefit from a thick bedroom rug in the winter to help retain heat and make the bedroom look and feel warmer. Rugs made from natural fibers such as wool will be naturally warmer and more insulating than most synthetic fibers.
When picking a rug, 'always focus on the size of your bed,' says the experts at Ruggable. 'For a king-sized, for example, choose a 96 x 120in rug that covers both the bed and bedside tables, with 35 inches of rug on either side of the bed.'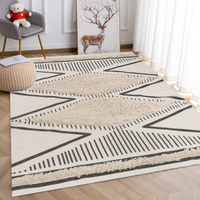 Boho Cotton Throw Area Rug, $63.99 at Amazon
A plush rug is a perfect way to bring warmth and softness to restful spaces. Bedrooms with hard floors can run the risk of feeling cold, but the right rug, such as this highly-rated style from Amazon, can bring instant coziness underfoot and can help cushion sounds, too.
6. Reverse a ceiling fan to draw cold air away
Although it may seem counterintuitive to use a ceiling fan in the cooler months, changing the fan to run clockwise can push warm air gathered around the fan down into the room to help warm the space with little to no use of heating systems.
When positioned strategically, a ceiling fan running clockwise can even draw warm air from the ceiling of one room into another, cooler room without needing to heat them both.
7. Add wall coverings to bolster insulation
Although a less conventional method of insulating a home, adding large, thick wall coverings such as canvases, curtains, and tapestries can help to bolster the insulation in walls and keep a room warm.
Thick hangings can be easily taken down in the summer and contain any heat generated within the room itself, preventing it from escaping through plasterboard or brick.
Just ensure to leave a small gap for some air flow, or invest in a dehumidifier, to make sure moisture isn't trapped against walls that can form mold unnoticed.
What is the cheapest way to heat a room without central heating?
If you do not have central heating, or would prefer to avoid turning it on, then using a small electric heater then helps to quickly bring a room up to temperature. While electric heaters are not the most efficient alternative heating option on the market, they are a good alternative for the quick heating of single rooms.
Is it unhealthy to sleep in a cold room?
While sleeping in a cold room has been shown to help boost metabolic rates and lower heart rates, sleeping in a freezing room can cause more damage than good. After sleeping in a freezing room the chances of muscle cramps and chilblains are greatly increased, as is the chance of mild hypothermia. As a result, you should aim to keep a bedroom above 64ºF for optimal sleep and health.
Best places to buy bedroom furnishings
Our eCommerce editor Jaclyn has scouted out the best places to buy bedding and other furnishings, including
Sign up to the Homes & Gardens newsletter
Decor Ideas. Project Inspiration. Expert Advice. Delivered to your inbox.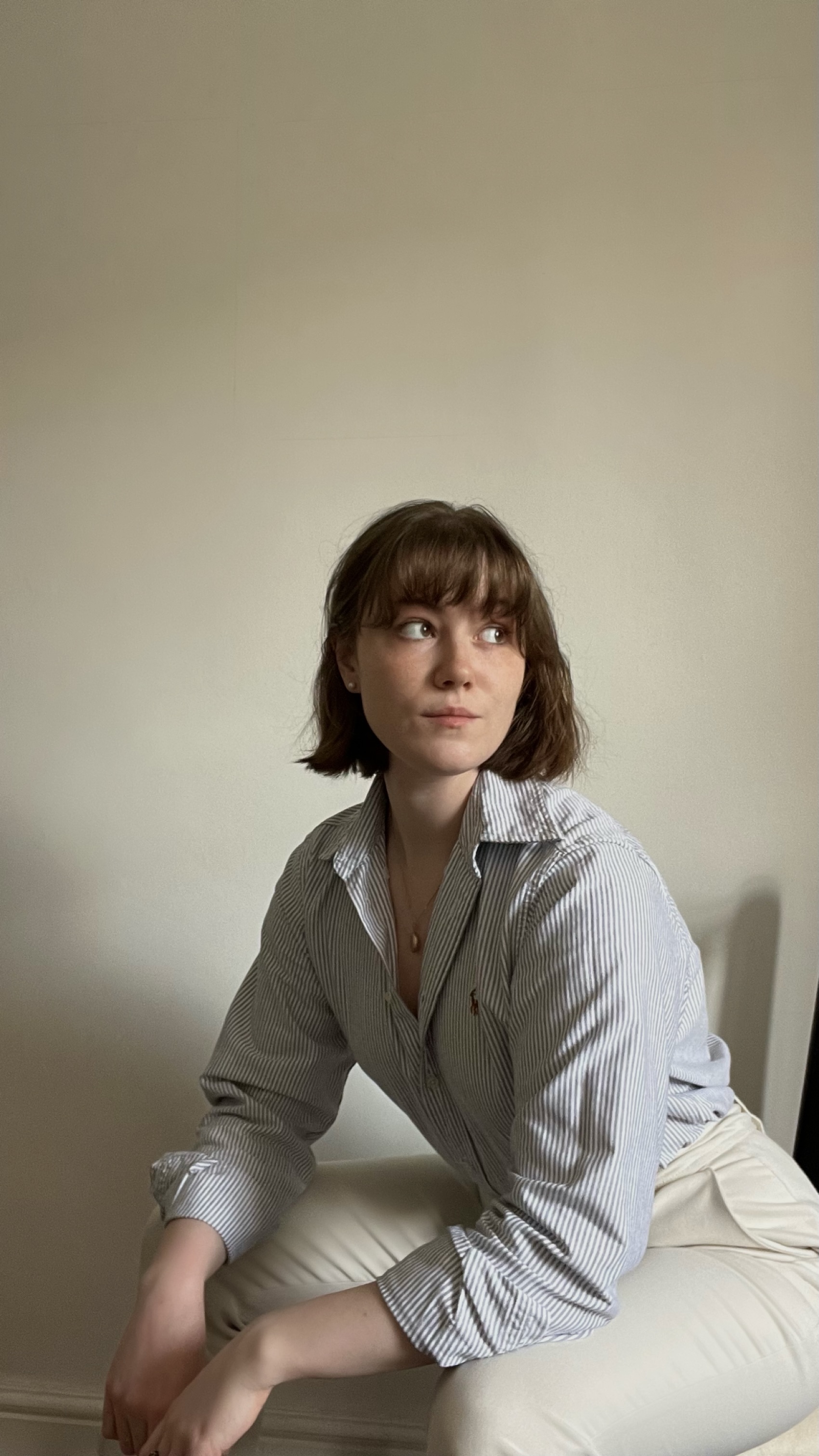 Chiana has been at Homes & Gardens for a year, having started her journey in interior journalism as part of the graduate program. She spends most of her time producing content for the Solved section of the website, helping readers get the most out of their homes through clever decluttering, cleaning, and tidying tips – many of which she tests and reviews herself in her home in Lancaster to ensure they will consistently deliver for her readers and dabbles in the latest design trends. She also has a first-class degree in Literature from Lancaster University.