Bedding mistakes – how to avoid these 7 bedding blunders
Get the most out of your bed by avoiding these seven bedding mistakes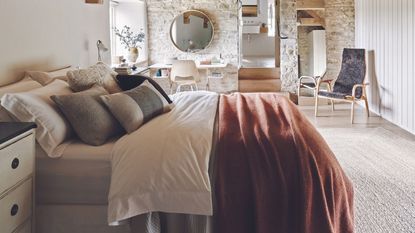 (Image credit: Adam Carter)
Avoiding common bedding mistakes such as choosing the wrong thread count or not caring for your linens correctly can make the difference between a simple room to rest in and the perfect bedroom sanctuary. Given that we spend so much of our lives in bed, getting the bedding basics right should be a top priority.
It might be surprising, then, to learn that bedding is often an afterthought when it comes to bedroom ideas. Studies have shown that the quality of your bedding can have a direct impact on your sleep quality. According to French Bedroom's sleep survey, for example, 65% of those with cotton blend bedding obtain at least seven hours of sleep per night or more as opposed to those with polyester bedding who get significantly less.
With investing in high-quality bedding becoming a big part of 2022s bedroom trends, bedding experts have offered their advice for getting the most out of your bedding for a great night's sleep
Common bedding mistakes
Whether you want to get a better night's sleep or improve the look of your bedroom, here are seven bedding blunders to avoid according to experts.
1. Make sure you pick the right thread count
When it comes to choosing the best luxury bedding there is a common misconception that the higher the count, the better. 'Don't be lured in by high thread counts – which relates to the number of threads per square inch of bed linen,' warns Georgia Metcalfe, founder of French Bedroom. 'The higher the thread count, the harder it will be to launder. The optimum thread count for both comfort and practicality is 200-400TC.'
When using single-ply threads, it is impossible to achieve a thread count higher than 400. Anything beyond this will use double-ply threads that are often thinner individually, thus more prone to pills over time than single-ply thread counts. 'Thread count is not regulated or normalized, and counts are skewed in several different ways to make sheets sound better than they actually feel.' says explains Amy Jourdan, merchandise buyer for Ballard Designs. 'You can have a sheet set advertised as 800 thread count, but is actually the same as a sheet set advertised at 400 thread count because one retailer counts a 2 ply twisted yarn as double the thread count, while the other retailer does not. I honestly suggest making your decision after feeling the sheets by hand.'
'If you're a fan of silky soft bed linen, chose sateen. If you like your bed linen to feel rougher against your skin, choose percale. There will be no difference in the thread count between the two, but the way the waft and weft threads are woven has an impact on the way the bed linen feels. If you're not a fan of ironing, choose bed linen that is textured,' Georgia recommends.
2. Choose the right color for your space
Color can have a big impact on how you sleep and it doesn't just apply to your bedroom wall paint ideas. Picking the best color for your bedsheets can tie your room's decor together as well as create a luxury sleep space you will want to relax in each night.
'Choosing the right color bedding will depend on the style that you are wanting to create. Throughout summer I would always suggest simple crisp white bed linen or one with delicate floral patterns that incorporate lighter pastel shades or neutrals, which will make a space seem brighter and feel cooler.' suggests Georgia.
Some designers recommend that you avoid white bed sheets, however. When it comes to bed sheet colors to avoid, white often tops the list as it can be a stimulating or stark addition to your otherwise calming bedroom. It is better to opt for off-white of beige bedsheets instead, or a darker tone where possible.
Darker-toned bedsheets also work well in the fall and winter months for a cozy appeal. 'As we transition into autumn, I would recommend opting for warmer and richer colors when it comes to choosing bedding. Terracotta, deep green, navy blue, and shades of coffee will help to create a cozy and inviting room. Adding on a throw and a couple of decorative cushions of similar tones will complete the comfy look,' Georgia adds.
Choosing the right color bedding for your space is personal preference, and the sheets you choose are a great way to inject personality to your most intimate space.
3. Invest in good quality sheets
We spend most of our lives in bed, so it makes sense to invest in the items we use the most. Buying the best bedding you can afford – both sheets and comforters – can improve your overall well-being and last longer.
Look for good quality natural fibers like cotton or linen or ethically sourced materials such as down and feathers that will last for years to come. When selecting a duvet, it is important to listen to your body. It can be easy to pick the plushest option however picking the best material and weight can make all the difference to your sleep as an individual. Consider what climate you prefer to sleep in – if you want to remain cooler, the plush comforters may not be for you.
'There are so many options now between Percale, Sateen, Bamboo, Linen, synthetics,' explains Amy. 'Think about what features you like in bedding, whether its temperature control (percale, bamboo and linen are better for these), a silky hand (sateen and silk are better for these, but sateen can be warmer). Put that same thought into your basics too as that can play into whether you buy down or down alternative, and how dense you go with your fill. Do you sleep hot, cold….do you like a firm pillow for support, or one that you can mold into whatever shape feels comfortable in the moment.'
When it comes to choosing the right support, it is also important to pick the right mattress and know how often to flip a mattress to extend its lifespan and grant you the best nights sleep every time.
4. Style your bed for a luxury look
Bedding can frequently be seen as a purely functional item and so its decorative function can be underrated. Bedroom styling tips such as learning how to style a bed can make your space feel more inviting and deliver a luxurious night's sleep. 'I'm a firm believer that you can never have too many cushions, throws, or bed linen,' says Georgia. 'Invest in a variety of soft furnishings and have fun playing with accessories in textures of cotton, velvet, and silk.
'A mix of materials brings layers of interest to neutral decors. If you're a fan of bright colors, it's a versatile and inexpensive way to show off your flair for the dramatic.'
Amy concurs, 'Layering is key! Shams and a duvet cover all in the same print or color can get old and boring quickly. I love to layer the bed with complimentary patterns and colors, usually on a base of white.
'Bring in some varying texture too with a great coverlet or throw and/or throw pillow. The new extra long lumbar is a great option for the person that doesn't like to load the bed with a lot of pillows. There are so many great options for styling the shams/pillows on the bed – look up sham styling online and find the option that's right for you.'
5. Ensure you are washing your bedding frequently
Knowing how to wash bed sheets and how frequently you should be changing them might be mundane, but it's important. Not washing bed linen properly is one of the most common bedding mistakes that could shorten the lifespan of even your most prized linen sets.
It is widely thought that you should wash your bedding once per week, more often if you have pets that share your bed or if you suffer from allergies.
Washing your bedding incorrectly, however, can degrade its quality. As a general rule, wash your bedding at 40 degrees on a gentle cycle to kill bacteria without ruining the look and feel of your sheets.
6. Buy bedding that fits properly
When purchasing your bedding, making sure it fits your bed and comforter correctly could have an impact on the look of your bed as well as the quality of your sleep.
Sheets are designed to fit a specific mattress depth, with the majority of sheets measuring 10-15" deep. Some mattresses, however, can be thinner or thicker than this, or added mattress toppers could bulk your bed up a few extra inches. In these cases, you may need specific sheets to ensure a snug fit. Bedding that is too tight or too loose could become cumbersome during the night as you naturally move around, waking you up with bunching.
Pillows similarly need to fit the width of your bed correctly for the most comfortable sleep. Pillows that are too small for your bed could mean you won't receive the full benefit of your bed's width, whereas pillows that are too large can overcrowd your bed. Pillows can initially all look the same size, however, subtle differences can become apartments when it comes to using pillow cases. Measuring your pillows in comparison to your mattress can make all the difference.
7. Make sure to store your bedding correctly
Learning how to correctly organize a linen closet can have surprising effects on the longevity of your bedding, experts say.
'This may seem obvious but learning how to fold bedding is an invaluable skill to save space. Bulky blankets and large towels can be hard to fold, whereas luxury duvets and pillows with goose down or feathers shouldn't be squashed, as this will damage them. Roll these pieces, tie them with a ribbon, and store them vertically. They will be easier to access, and their quality will be preserved for longer,' explains Georgia. 'One of our favorite hacks at French Bedroom is to store sets of sheets in their matching pillowcases. Fold your sheets neatly, then slide the set inside one of its pillowcases. Say goodbye to settling for cream sheets with white pillowcases and vice versa. Say hello to a perfectly styled bed every time.'
It is worth considering how you are going to store your bedding throughout the year when planning your bedroom storage ideas.
Why do my bedsheets get little balls on them?
Bedsheets can end up with little balls on them as a result of pilling. Pilling is what happens when the threads and fibers that make up the material get caught and break and happens most in bedding with very high thread counts. It can happen through any abrasion such as daily use or washing your bed linens too roughly.
One way to avoid bad pilling is to invest in single-ply bedsheets made of cotton and to wash them with care according to the instructions provided.
Why won't my fitted sheets stay on my bed?
Fitted sheets may not stay on a bed for a number of reasons. Firstly, if they are elasticated sheets, the elastic may be worn and not cling to your mattress correctly. Secondly, the sheet might not be the right size or depth, causing the sheet to bunch and move throughout the night.
The material of the fitted sheet may also have an effect. Silk or sateen sheets, for example, can be more prone to sliding due to the lack of friction between it and the mattress, so cotton or linen may be the way to go.
If you do not want to compromise on the material of your fitted sheets, or cannot find the perfect size, consider using sheet suspenders to hold the sheet in place underneath the mattress. These handy additions can provide functionality as well as maintain the luxurious appearance of your bedroom.
Sign up to the Homes & Gardens newsletter
Decor Ideas. Project Inspiration. Expert Advice. Delivered to your inbox.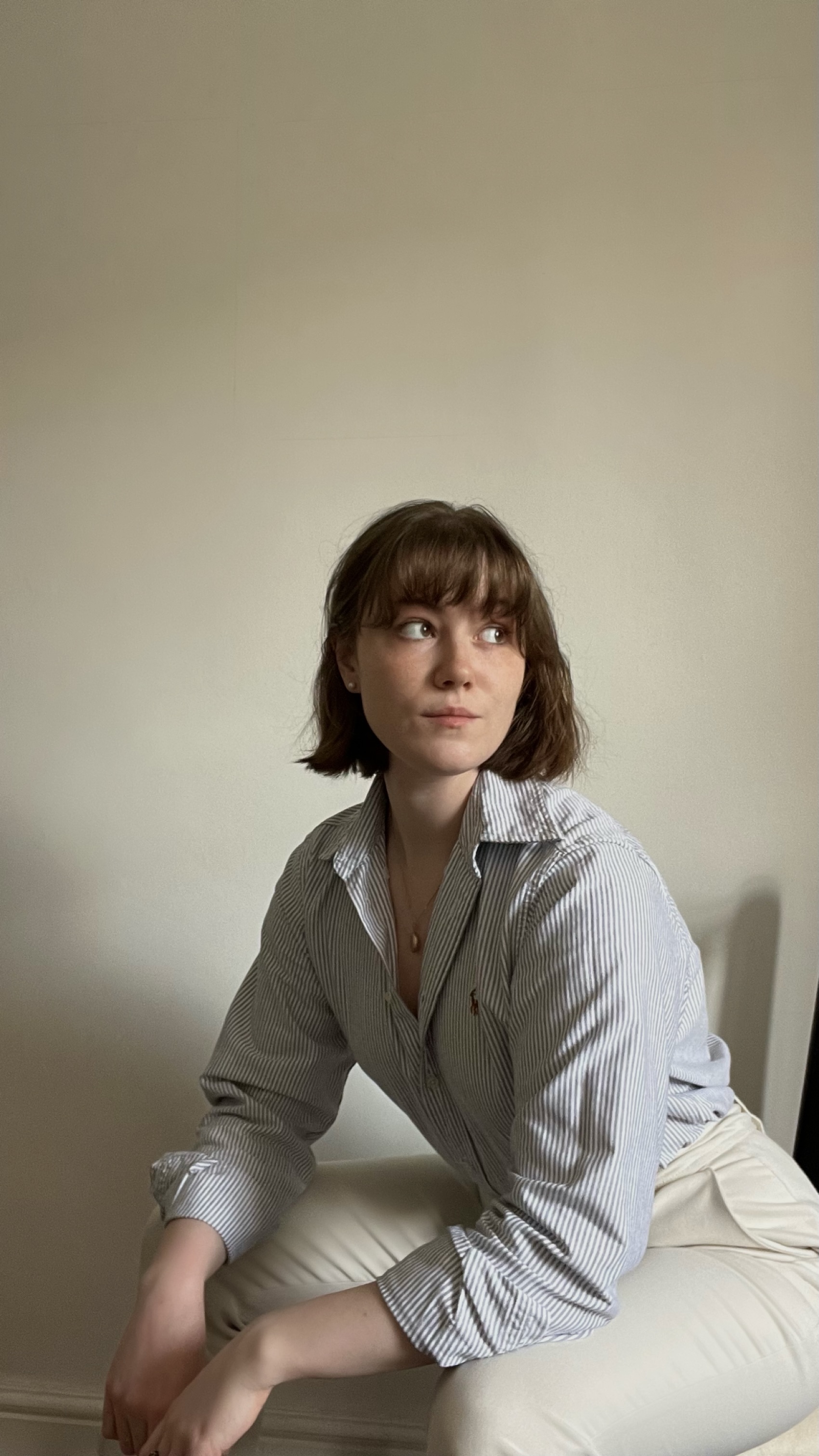 Chiana has been at Homes & Gardens for a year, having started her journey in interior journalism as part of the graduate program. She spends most of her time producing content for the Solved section of the website, helping readers get the most out of their homes through clever decluttering, cleaning, and tidying tips – many of which she tests and reviews herself in her home in Lancaster to ensure they will consistently deliver for her readers and dabbles in the latest design trends. She also has a first-class degree in Literature from Lancaster University.