Best bed sheets 2023: tried and tested bedding sets, loved by our sleep editor
These editor-approved best bed sheets will suit all sleep styles and seasons – so you can get your best sleep yet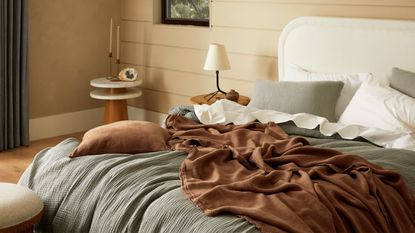 (Image credit: Parachute)
Sign up to the Homes & Gardens newsletter
Decor Ideas. Project Inspiration. Expert Advice. Delivered to your inbox.
Thank you for signing up to Homes & Gardens. You will receive a verification email shortly.
There was a problem. Please refresh the page and try again.
The best bed sheets can make all the difference to how cozy and comfortable you feel in bed. They guarantee you a great night's sleep – but only if the bedding set you sleep under suits your needs. The fabric should be breathable, to keep you at the optimum temperature, and durable, to last through laundering and nightly use. They should make your bed look as inviting as it feels, too.
As H&G's sleep editor and shopping expert, made sure to deep dive into piles of bed sheets, and tested some of the comfiest (and not so comfy) bed sheets on the market. Including the best cooling, linen, bamboo, and cotton sheet sets from both big named brands and smaller retailers, below are the 12 sheet sets I recommend for better sleep. Suiting an array of sleep types, budgets, and bedrooms, you'll find a set that best meets your requirements.
Whether you're an eco-lover looking for 100% natural fibers like eucalyptus, or you're on the search for a bright-colored cover for a change from plain white sheets, there's a bedding set for you.
Bed bed sheets by category
In the same way we curate our best mattress guide, the sheets below have been tested first-hand. They are honestly the bedding sets I love and continue to use, depending on the season or how I'm feeling – bamboo bedding is my go-to for the summer months, but sometimes, a fresh white percale cotton set is just what I need for hotel-style comfort.
Best bed sheets 2023
You can trust Homes & Gardens. Our expert reviewers spend hours testing and comparing the latest products, helping you choose the best for you. Find out more about how we test.
I've sectioned this buying guide by material, so you can find the bed sheets that suit what you need, easily. If you're a hot sleeper, the cooling sheets are certainly the way to go (plush they look luxurious). Needing a breezy bed set for summer? You'll see my top three linen sets, that are soft, not scratchy. And for bedding, you can invest in for all year round, these cotton options have my (and many customers') seal of approval.
Best bamboo bed sheets
Best bamboo sheet set
Cozy Earth Bamboo Sheet Set
Sizes: Twin, twin XL, full, queen, king, California king
Material: 100% bamboo viscose
Colors: 7
OEKO-TEK certified: No
+ Impressive quality
+ Eco-friendly material and packaging
- Expensive
Bamboo bed sheets are great for keeping your temperature regulated, and nothing beats the feeling of slipping into this luxurious set from Cozy Earth. The bamboo viscose is super soft, yet doesn't trap heat as you sleep causing you to sweat. This fresh white bedding may be expensive, (there are other neutral color options too) but its superior quality washes well and is sure to last you for years. It also comes packaged in stylish bags, with handles for easy storage.
Best cooling bed sheets
Ettitude Signature Sateen Sheet Set
Sizes: Twin, twin XL, full, queen, king, California king
Material: Bamboo lyocell
Colors: 12
OEKO-TEK certified: Yes
+ Naturally cool to the touch
+ Stylish sateen finish
- Silky look isn't for everyone
Sustainably made, naturally cooling and temperature regulating, Ettitude's sheet set made of CleanBamboo fabric is my favorite for summer. Smooth to the touch, and moisture-wicking they actively kept me (a sweaty sleeper) cool at night. They wash well and never need an iron. I love how luxurious the silky finish looks draped over the bed – though this might not be for everyone.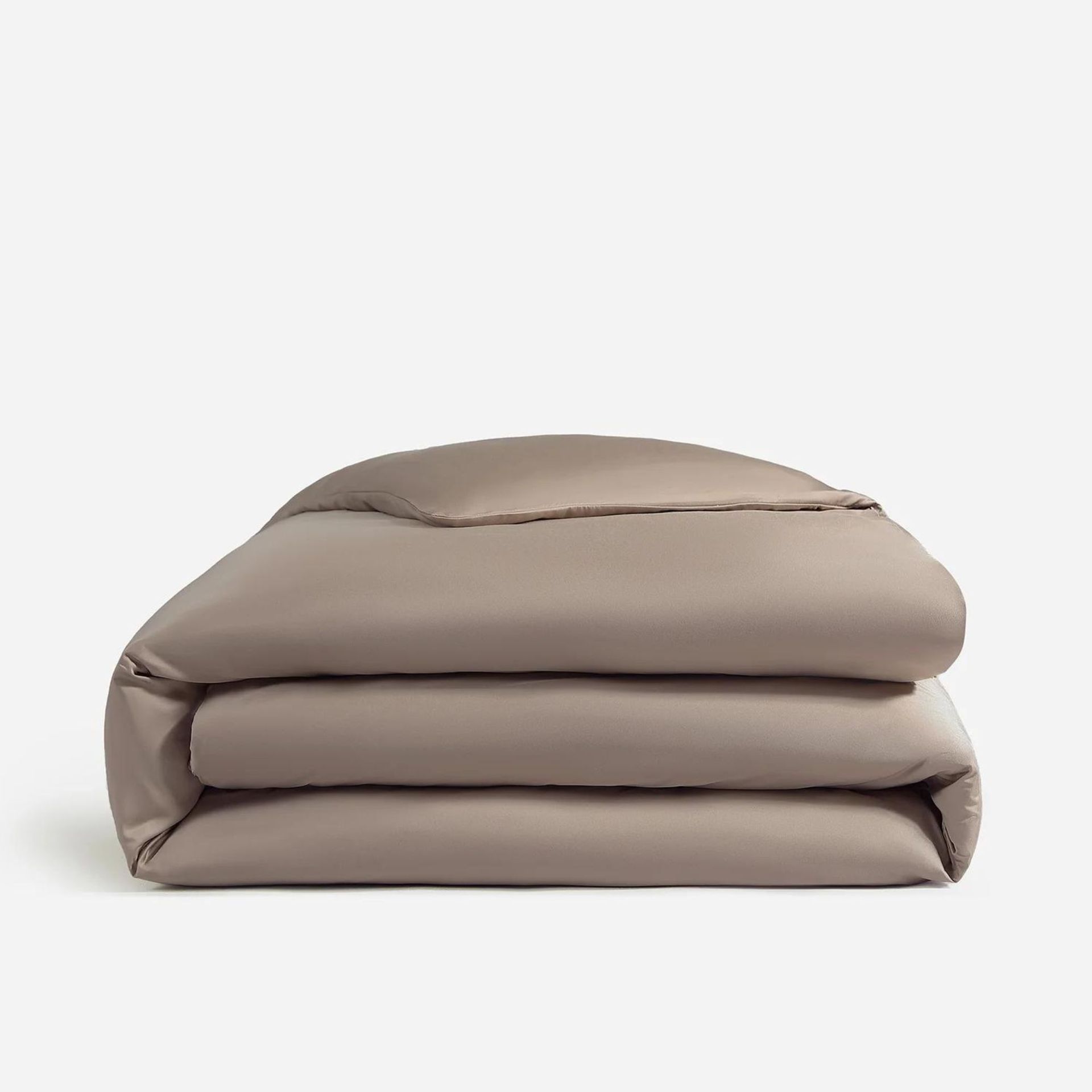 Best luxury bed sheets
Natural Premium Bamboo Duvet Cover
Sizes: Queen, King
Material: 100% viscose from bamboo.
Colors: 9
OEKO-TEK certified: No
+ Great eco-credentials
+ Luxurious silky finish
- Sheets and shams sold separately
These bamboo bed sheets are the softest we've tried, and also the most expensive. The sheets and shams are sold separately, which bumps the price even further. Nonetheless, they do look and feel luxurious. I've been impressed with how soft yet durable these sheets feel – almost percale cotton quality (normally bamboo is a lot thinner). They come with all of the amazing natural properties bamboo has, including being cool to the touch, which I love as my apartment can get hot at night.
Best cotton bed sheets
Best cotton bed sheets overall
Brooklinen Luxe Core Sheet Set
Sizes: Twin, Twin XL, Full, Queen, King, California King
Material: 100% long-staple cotton sateen
Colors: 13
OEKO-TEK certified: Yes
+ Luxurious 480 thread count
+ Beautiful limited-edition colors and patterns
- Prone to wrinkling
Soft, smooth, and incredibly cozy, the Brooklinen Luxe Sateen bed sheet set is loved by loads of customers, and I can see why. Simple, with no fluffs or overcomplicated designs, it has a high-end quality feel and looks just as luxurious. If you're particular about having your bed made beautifully, you may want to give this set an iron before changing your bed sheets, but how well it washes and dries means your bed washing process won't take up too much of your time.
Softest cotton bed sheets
Beddable Beige Core Bedding Set
Sizes: Twin, queen, king
Material: 100% long-staple cotton
Colors: 14
OEKO-TEK certified: Yes
+ Soft to the touch
+ Washes well
- Needs ironing
Beddable bedding sets are the softest I've ever slept under and are the sheets I reach for in the winter. Made from high-quality long-staple cotton, with a brushed cotton finish, they feel as luxurious as they look. Given their buttery soft sheen, you may think they're prone to pilling. But I've had this set for over a year now, and they're still in as good condition as new. This makes up for having to iron them before use.
Best percale bed sheets
Sizes: Twin, twin XL, full, queen, king, Cali-king, Split-king
Material: 200 TC 100% long-staple cotton
Colors: 3
OEKO-TEK certified: Yes
+ Hotel quality
+ Cool and crisp
- Machine wash on cold
Saatva is known for luxury, especially when it comes to mattresses, and their bed sheets don't disappoint. Offering only the highest quality bed sheets made of 100% long-staple cotton in a crisp percale finish, these bed sheets put 5-star comfort at the forefront. User reviews all agree that these bed sheets live up to hotel standards.
Best linen bed sheets
Best linen bed sheets
Piglet in Bed Luna Stripe Bed Sheets
Sizes: Twin, twin XL, full, queen, king, California king
Material: 100% linen
Colors: 33
OEKO-TEK certified: Yes
+ Breezy and breathable
+ Softens with every wash
- Expensive
Piglet in Bed is known for their luxurious quality linen sheets. I reach for this set more than most, for good reason. Breezy, cool to the touch, and breathable, linen is an overall comfy material if you get hot at night. If you're yet to try linen out, you may find this one scratchy at first, but trust me, it gets softer with every wash, so it's sure to last you a long time. Its price point may be high, at nearly $400 for the full bundle – if you have the budget, it's certainly worth the spend.
Softest linen bed sheets
Bed Threads Linen Sheet Set
Sizes: Full, Queen, King, California King
Material: 100% French flax linen
Colors: 21
OEKO-TEK certified: Yes
+ Super soft
+ Beautiful selection of colors
- Advised not to tumble dry or iron
Linen bed sheets, while becoming increasingly popular, are known for feeling a little bit scratchy. Well, the Bed Threads linen sheet set proves linen can be soft, even straight out of the packet. Priced fairly, with 21 stunning colors to choose from (that use eco-friendly dyes), I love how you can mix and match your sheets from your shams to create a personalized bedding set that suits you, and your bedroom.
Best color linen bed sheets
Sizes: Full, Queen, King, California King
Material: 100% European flax linen
Colors: 21
OEKO-TEK certified: Yes
+ Rich colorway
+ Stoned-washed for softness
- Wash with care
As soon as these Magic Linen sheets arrived, I couldn't believe the color. So rich and fun, the blue-grey tone added a touch of modernity to my otherwise plain bedroom. When it comes to color choices, linens are only usually available in neutral, faded shades, because of their natural dying process. There are 21 bright colors to choose from at Magic Linen, all of which are free from harmful substances and chemicals. You will have to take special care when it comes to bed washing day mind.
Best organic bed sheets
Best bed sheets for hot sleepers
Sijo AiryWeight Eucalyptus Sheet Set
Sizes: Twin, twin XL, full, queen, king, California king
Material: 100% TENCEL™ Lyocell Eucalyptus
Colors: 7
OEKO-TEK certified: Yes
+ Cool to the touch
+ Great price
- Prone to wrinkling
If you're prone to overheating at night, eucalyptus bed sheets are a must. Eco-friendly and made from all-natural materials, they have sleep properties that actively work to release and dissipate heat as you need it. Moisture-wicking, naturally antimicrobial, and breathable, these vegan sheets are a life-changer for hot sleepers. With a silky smooth feel, they're cool to the touch, helping you rest easy, without having to kick a leg out in the middle of the night.
Most stylish bed sheets
Toast Organic Cotton Pajama Stripe bed sheets
Sizes: Full, Queen, King, California King
Material: 100% organic cotton.
Colors: 1
OEKO-TEK certified: Yes
+ Beautiful patterns and details
+ Biodegradable
- Not available as a set
Organic bed sheets have a tendency to be a bit plain. Made with 100% natural materials free from any harsh chemical dyes, the colorways and pattern options are generally quite limited – which is why this set from Toast stands beautifully out from the rest. With a detailed navy trim and mother-of-pearl button closure, it's the prettiest set I make sure to have on my bed when guests come to stay. If you're one to impress it'd make the perfect gift or even a nice set to dress your guest bed.
Best organic cotton bed sheets
Brooklinen Organic Hardcore Sheet Bundle
Sizes: Twin, queen, king
Material: 100% long-staple organic percale
Colors: 14
OEKO-TEK certified: Yes
+ Eco-conscious
+ Hotel feel
- More expensive
In today's world, I'm trying to make more eco-conscious purchases where possible. When I saw Brooklinen's new organic collection, I had to try it. Of course, it lives up to the brand's comfortability standard as expected, with the added peace of mind you're investing in both better sleep and the earth. The percale finish gives these sheets a crisp hotel feel, which matches their luxurious price tag.
How we test bed sheets
This guide to the best bed sheets takes more than sleeping on the job. To ensure these sheets are worth the spend (these aren't any old bed sheet sets from Amazon), I've taken the time, to sleep under them during various weather conditions, launder, share with friends who have different sleep styles, and put them back on my bed again to replicate actual use as much as possible.
In choosing which sheets make the list, we considered quality, value for the money, how easy they are to care for and put on, and of course, comfort. The color options were important too as everyone has a bedroom scheme and personal style to consider.
For more insight into our hands-on review process, refer to our how we test review guidelines.
How to choose the best bed sheets
There are many bed sheet types to consider when choosing sheets. Made from different materials that suit sleep styles, hot weather, warm weather, and budgets, we'd suggest picking the fabric type first. Here's a quick breakdown of the materials and their constructions to help you decide:
Cotton: When it comes to cotton, there are both sateen and percale finishes. Sateen is soft and smooth with a "four threads over one thread" weave. It usually sleeps a little warmer and is great in the winter months. Percale is a plainer weave, with a matte finish and a "one thread over one thread" construction. It's often described as crisp, cool, or airy, making it perfect for summer months and warmer climates
Linen: Suitable for year-round use, but most loved by hot sleepers, linen is made from the fibers of the flax plant that make it breathable and temperature-regulating. It's stiffer in nature with a more textured feel than cotton but does get softer with each wash.
Bamboo: New to the bedding market, but quickly growing in popularity, bamboo is becoming one of the best sheet materials. Why? It has benefits that go beyond how soft it is. Naturally temperature-regulating, hypoallergenic, and antimicrobial, bamboo will look after you, and the earth too.
Polyester blends: typically cost less, offer increased durability, and are wrinkle-resistant, but they may not feel as natural or breathable. Microfiber sheets, also made from polyester, are extremely soft, but they too sleep hot and are linked to carrying carcinogens.
It's also important to consider price, size, and style. Figuring out your material type and budget will narrow down the search before you choose the color, and select the size you need.
FAQs
What bed sheets do 5 star hotels use?
When it comes to luxury bedding, it's all about the material and construction. The reason the sleep you had in the five-star hotel was so good, is because of their high-quality sheets. Typically, hotels use percale sheets that have a silky smooth finish to fit most sleep styles. Cool to the touch to keep hot sleepers satisfied, with a thick feel that's designed the last, hotel sheets will feel luxe, even after their daily wash. Percale is not prone to pilling, fading, or wearing.
What sheets are best to avoid pilling?
Bedding made with longer fibers, like cotton or linen are less likely to pile than sheets made with shorter cotton fibers like polyester. Bedding with softer finishes that give the feel of pre-washed worn fabric is also more likely to pile, as the chemicals that keep the material stiff while in its packaging are stripped off. Washing and tumble drying in the machine on a high temperature setting can cause pilling due to friction and heat. But its equally important to know how to wash your bed sheets properly when it comes to preventing pilling.
---
When searching for the best bed sheets, you may be looking out for the best thread count specification. I've not focused on the number here as thread count is not an indication of quality, but rather how many threads are in a weft. If you're wanting the best sheets for you, focus on material, durability, and how well they'll help you sleep comfortably.
Sign up to the Homes & Gardens newsletter
Decor Ideas. Project Inspiration. Expert Advice. Delivered to your inbox.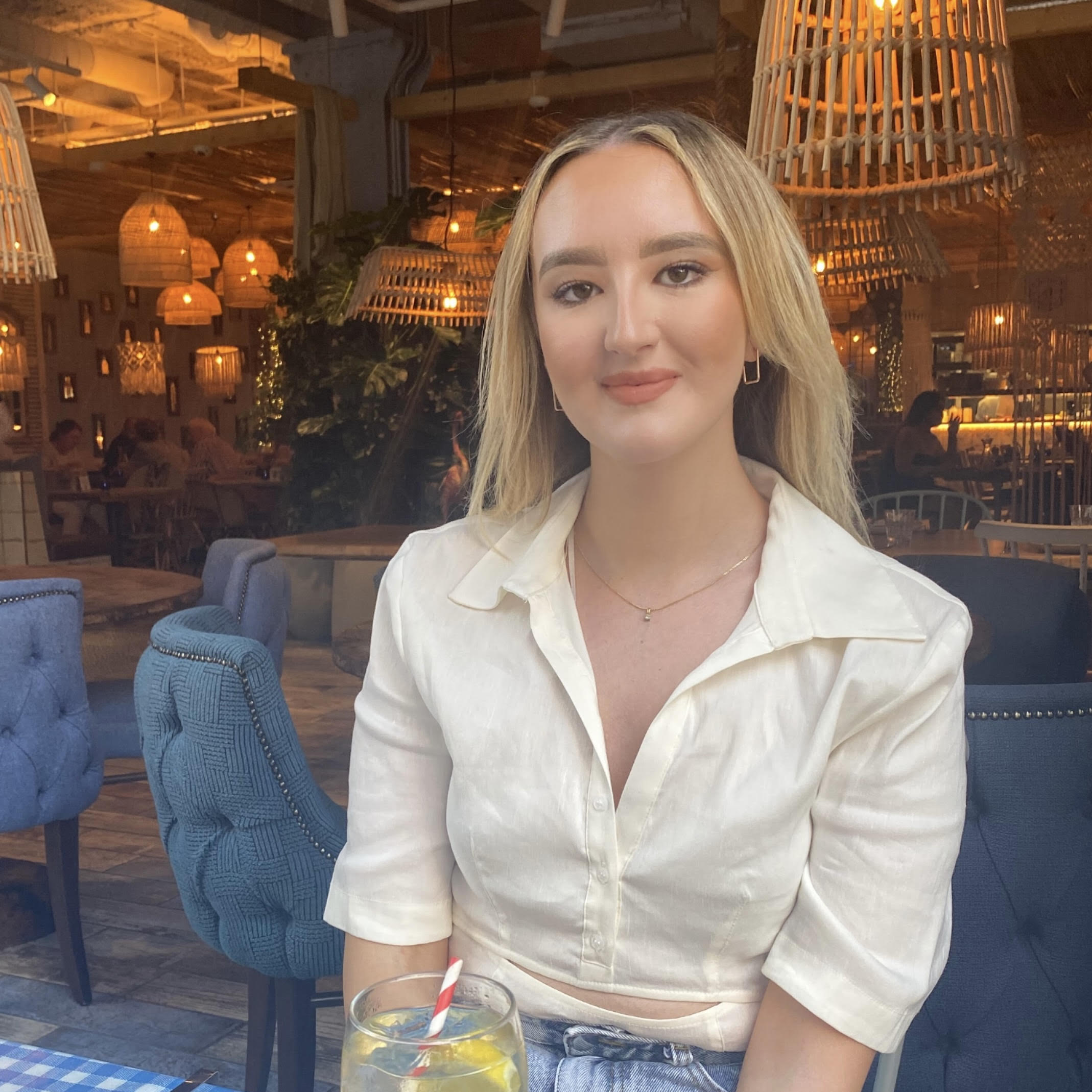 Louise is your eCommerce Editor and sleep specialist to help you wind down well. A connoisseur of the mattress world, Louise previously covered sleep and wellness (as well as the occasional organizational buy) at Real Homes, and has tried, tested, and reviewed some of the buys for your bedroom. With an MA in International Journalism and PR experience, Louise brings bags of bedding expertise and enjoys nothing more than helping readers find solutions and products that best suit their sleep needs.