Best linen sheets: 6 chic bedding sets, approved by a sleep editor
Linen looks beautiful and feels breathable – these are the 6 best linen sheets our sleep editor rates for comfier sleep, and a better bedroom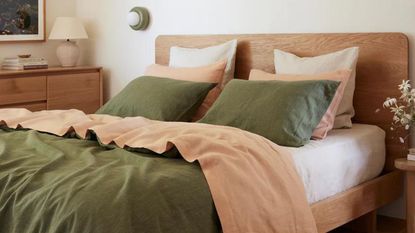 (Image credit: BedThreads )
Linen is one of the most popular bed sheet choices on the market. It's naturally breathable, temperature regulating, and moisture-resistant – ideal for hot sleepers or those looking for the best summer bedding set. But forget its fantastic sleep properties, it also looks and feels luxurious. With a smooth appearance, you'll achieve an effortlessly dressed bed without any actual styling involved.
A little bit about linen: it is derived from the stem of the flax plant, and most of it is sourced from Europe, specifically Belgium, and France, due to the gentle climate. This makes it sustainable, and eco-friendly as production requires much less water than its cotton counterparts. Flax itself is a renewable resource that can grow and regrow quickly. It's also durable, dubbed three times stronger than cotton while remaining lightweight and airy. Linen has a looser weave, which helps you to keep cool while sleeping. If that wasn't enough, it's hypoallergenic, making linen among the best bedding material for anyone with allergies or sensitive skin.
Given its high regard, searching for some new linen sheets online can get complicated. Most big named bedding brands like Bed Threads, Brooklinen, Piglet in Bed, Sunday Citizen, etc, feature linen bedding as their best-sellers. So which one do you buy?
To help you find the best linen sheet set, I've been making my way through some of the top-rated bed sheets you can buy right now. Think soft sheets made from European flax, the breeziest linen for hot sleepers, and the most stylish options out there.
Best linen bed sheets, tried and tested
You can trust Homes & Gardens. Our expert reviewers spend hours testing and comparing the latest products, helping you choose the best for you. Find out more about how we test.
When searching for the best linen sheets, you may want to think about whether you have any specific needs. Are you a hot sleeper, for example? Or are you wanting a specific color to fit your scheme? Including the best linen sheets for hot sleepers, the best affordable linen sheets, and the best colorful linen bed sheets, you'll find the best linen sheets by need below:
6 best linen sheets
Best linen bed sheets
1. Piglet in Bed Luna Stripe bed sheets
Sizes: Twin, twin XL, full, queen, king, California king
Material: 100% linen
Colors: 33
GSM: N/A
OEKO-TEK certified: Yes
RRP: $363
+ Breezy and breathable
+ Softens with every wash
- Expensive
Piglet in Bed is known for its luxurious quality linen sheets. I reach for this set more than most, for good reason. Breezy, cool to the touch, and breathable, linen is an overall comfy material if you get hot at night. If you have yet to try linen out, you may find this one scratchy at first, but trust me, it gets softer with every wash, so it's sure to last you a long time. Its price point may be high, at nearly $400 for the full bundle – if you have the budget, it's certainly worth the spend.
Softest linen bed sheets
2. Bed Threads Linen Sheet Set
Sizes: Full, Queen, King, California King
Material: 100% French flax linen
Colors: 21
GSM: 170
OEKO-TEK certified: Yes
RRP: $540
+Super soft
+Beautiful selection of colors
- The most expensive
Linen bed sheets are known for feeling a little scratchy. Bed Threads' linen sheet set proves linen can be soft, even straight out of the packet. It's immediately soft, though it's after three washes when it seems to reach its peak softness and lived-in feel that makes linen so highly coveted. With 21 amazing colors to choose from (that use eco-friendly dyes, too), I love how you can mix and match your sheets from your shams to create a personalized bedding set that suits you, and your bedroom. Though it will cost you over $500 for this premium set.
Best color linen bed sheets
3. Magic Linen linen sheet set
Sizes: Full, Queen, King, California King
Material: 100% European flax linen
Colors: 21
GSM: 165
OEKO-TEK certified: Yes
RRP: $345
+ Rich colorway
+ Eco-friendly packaging
- Advised not to tumble dry or iron
As soon as these Magic Linen sheets arrived, I couldn't believe the color. So rich and fun, the blue-grey tone added a contemporary touch to my pared-back bedroom. When it comes to color choices, linens are only usually available in neutral, faded shades, because of their natural dying process. There are 21 bright colors to choose from at Magic Linen, all of which are free from harmful substances and chemicals. You will have to take special care when it comes to bed washing day, mind.
Best linen bed sheet set for all year use
4. Cultiver Linen Sheet Set
Sizes: Full, Queen, King, California King
Material: 100% European flax linen
Colors: 18
GSM: 165
OEKO-TEK certified: Yes
RRP: $385- $415
+ Mix and match options
+ Smooth finish
- Sheds a little after washing
Made from 100% European flax with 165 gsm, Cultiver's linen bedding feels weighty yet breathable and should help you sleep comfortably all year long. A thin elegant border around the entirety of the flat sheet offers a laid-back appeal. And the color options available will suit most styles. This set can be washed and tumble-dried, but it does collect large amounts of lint, which is disappointing considering the price. Note: Cultiver also offers a linen and mulberry silk pillowcase too, as linen is not always the friendliest to hair.
Best lightweight linen set for summer
5. Brooklinen Linen Core Sheet Set
Sizes: Twin, twin XL, full, queen, king, Cal king
Material: European Flax
Colors: 13
GSM: 145 GSM
OEKO-TEK certified: Yes
RRP: $239
+ Super soft and airy
+ Available in various sets and colors
+ Garments are individually dyed
- Sheer in some lights
Brooklinen's linen set has a lighter GSM than most, making it the best lightweight set for summer or all-year-round hot sleepers. It does mean this linen set is on the delicate side. The company recommends keeping pets away and for you to handle them with care. You may also notice the set looks sheer in some lights. The core color options are neutral, though I'm impressed that each garment is individually dyed. Brighter colors can often sell out, but they are beautiful. If you can get your hands on their limited-edition options, do.
Best affordable linen sheets
6. Quince European Linen Sheet Set
Sizes: Twin, full, queen, king, Cal king
Material: European flax
Colors: 10
GSM: 150 GSM
OEKO-TEK certified: Yes
RRP: $130-190
+ More affordable
- Takes a few washes to get soft
- Thinner and lighter
Don't question the price tag, Quince's linen sheet set is much cheaper than most European flax bedding on the market. No corners have been cut either, as this high-quality set comes in several colors, and is packaged similarly to its high-end counterparts, in a linen cloth bag. You'll want to give these sheets a wash before you put them on the bed, and they're a little stiff at first, but they get softer with each wash. With a lower GSM (as expected given the price) they are more lightweight and thinner than others, but we think they make a great second bedding set you can switch out when the weather gets warmer.
How we tested these linen sheets
Testing out linen sheets is a little more than sleeping on the job. While one part does involve numerous nights sleeping under an array of linen bedding, I've also taken the time to launder, share with my friends who have different sleep styles and try them out again to mimic how a customer would use their bedding as much as possible.
The best linen sheets are made of high-quality linens but are at an equally great price, and are, of course, comfortable to sleep under. Linen is known for feeling a little scratchy – and as someone with sensitive skin, I can find linen a little too rough sometimes. The color and pattern options are considered too, to cater to all interior styles.
For more insight into our hands-on review process, refer to our how we test review guidelines.
How to choose linen sheets
So, you're set on linen. After already choosing the material you want when it comes to bed sheets, there are just two other things we'd suggest keeping in mind when selecting which bundle:
1. Budget: Linen can be expensive, with some bedding sets costing over the $500 mark for a full set. It sounds like a lot for bedding, and I understand that not everyone has that kind of cash to spend on a fresh sheet set. So keep a budget in mind. You can get great quality linen sheets for under $100. Though I'd recommend sticking somewhere between $200-300 if you can. Linen sheets are super durable and will last you much longer than other fabric options.
2. Style: You'll find lots of linen bedding available in neutral colors only. This is because linen is often considered a sustainable option; harsh chemical dyes can prevent linen sheets from being organic or more eco-friendly. Nonetheless, there are lots of stylish colors and patterns that are sure to suit most interior schemes.
FAQs
What is GSM?
The GSM will have been used in the specifications of linen fabrics. But what does it mean?
'Rather than thread count, linen is given a GSM (grams per square meter) rating which measures the weight and density of the fabric,' says Genevieve Rosen-Biller, Founder of Bed Threads. 'The lower the GSM, the less weight there is billowing around you.' Typically, 'you want linen bedding to be between 150 - 190 GSM,' says Haley Seidel, VP of Design & Development at The Citizenry. 'Linen bedding with a low GSM will be very lightweight and more breathable, while sheets with a higher GSM will be thicker and more durable.'
Why is linen expensive?
Linen falls on the higher end of fabrics for a number of reasons:
First of all, 'linen is a rarer fabric than other bedding materials,' says Seidel. Flax seed growth is limited to a certain region, where most of the world's flax farming comes from Western Europe. Meanwhile, cotton can be grown worldwide. Linen production is also more laborious. From extracting the linen fibers from flax stalks to looming them on machines that usually operate at lower speeds, the lengthy process decreases the amount of production and increases cost.
Is linen a sustainable bed sheet fabric?
Flax linen is one of the most environmentally-friendly fabrics you could choose. For one, its production uses the entirety of the flax plant, and requires much less water and fewer pesticides than cotton. 'Whereas silk harvesting endangers millions of rare silkworms, and cotton production demands excessive amounts of water – over 20,000 liters are used to produce a single kilogram of cotton – flax plants do not compound our pollutive footprint in the same way,' explains Rosen-Biller. It is also both biodegradable and recyclable.
Is it better to sleep on linen or cotton?
Linen and cotton are often compared to each other for their natural and breathable qualities, making them both excellent sheeting options for hot sleepers. Though when it comes to look, feel, and even price point, the two vary, and it can truly come down to personal preference.
Linen has a more textural, organic feel while cotton is crisp and smooth, summarizes Seidel. 'Linen is woven from flax fibers which are actually hollow, making it highly breathable and ideal for hot sleepers. Cotton sheets are a bit thicker, making them cozy year-round and perfect for us cold sleepers. As for overall appeal, linen offers a relaxed look with an organic drape whereas cotton has a more clean, classic look with a smooth drape.'
Meanwhile, Nicolle Sullivan, founder & CEO of Cultiver, highlights the environmental benefits of linen and its natural absorbency. 'As it becomes softer, pure linen fabric holds creases less and attains a silky yet substantial feel and beautiful drape. The weightiness and softness are luxurious but not stuffy or stifling.'
---
Linen sheets get softer with every wash, and knowing how to wash these bed sheets properly can make all the difference to comfort levels. Linen is relatively low-maintenance and can be either hand-washed or machine washed with a gentle detergent and then tumble-dried on low or line dried. And remember: wrinkles are all part of the allure.
Sign up to the Homes & Gardens newsletter
Decor Ideas. Project Inspiration. Expert Advice. Delivered to your inbox.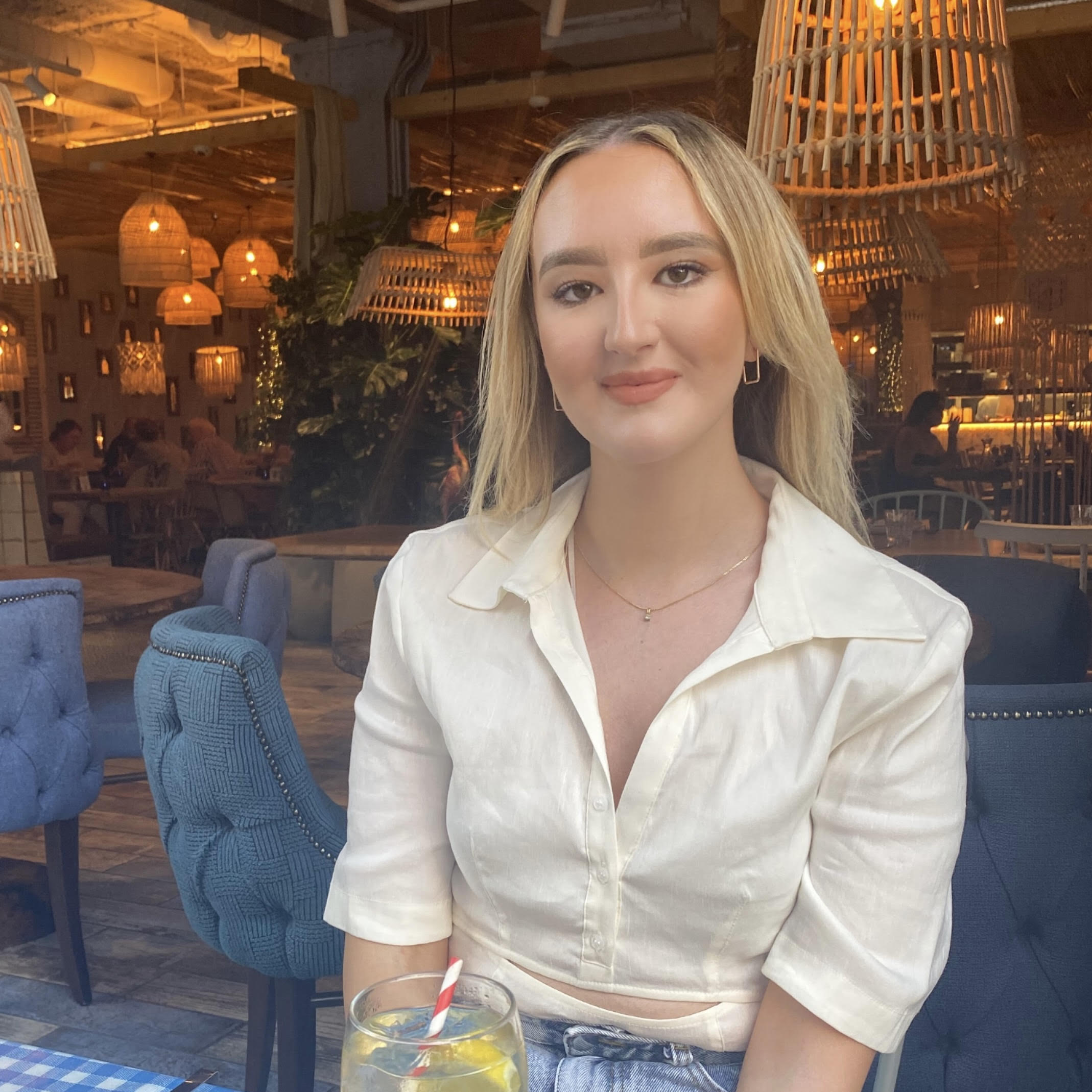 Louise is your eCommerce Editor and sleep specialist to help you wind down well. A connoisseur of the mattress world, Louise previously covered sleep and wellness (as well as the occasional organizational buy) at Real Homes, and has tried, tested, and reviewed some of the buys for your bedroom. With an MA in International Journalism and PR experience, Louise brings bags of bedding expertise and enjoys nothing more than helping readers find solutions and products that best suit their sleep needs.