How to wash linen bedding – 5 laundry lessons for lasting laid-back linens
Laundering linen is a delicate process – here's how the experts keep it in top condition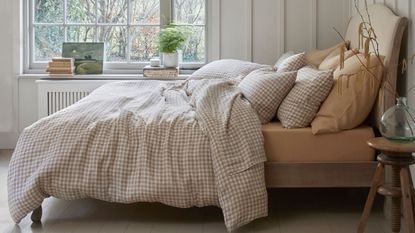 (Image credit: Piglet in Bed)
Linen bedding is a luxury to sleep in, and it looks fantastic too. So long as you wash it correctly, that is.
Even the best linen bedding is prone to fading, shrinking, and losing its soft textures if you don't pay attention when doing laundry – and some damage can be irreversible, ruining your expensive sheets for good.
So how do you wash linen bedding correctly? We asked bedding and textiles experts for their tips on getting it right.
How to wash linen bedding
Linen is a truly unique material for bedding, and has the unique quality of getting softer every time you wash it with the right products, points out Christina Heiser, content director at Saatva, the luxury sleep company. This is all thanks to its unique texture with natural slubs, giving the finished fabric a thicker hand feel.
This relaxed, lived-in look is only nurtured with the right care, however, so it is important to check the laundry symbols on the care label and follow the expert's advice.
1. Use a gentle laundry cycle
A common tip when washing bed sheets no matter their material is to always use a gentle cycle to prevent roughing up the fabric, says Rick Rome, laundry expert and founder of WashClub.
'While linen is known for being quite durable, I would still recommend washing it on a gentle cycle with lukewarm water, as high temperatures could cause it to shrink or lose its softness. 'You also want to make sure you are not overfilling your washing machine, as the friction from a full machine could cause damage.'
Jessica Hanley, founder of Piglet in Bed, adds that it can also help to wash your linen bedding inside out to help prevent damaging the exterior: ' To prevent the fabric from pilling, turn the bedding inside out before washing as this will help to protect the outer surface.'
Jessica Hanley founded Piglet in Bed in 2017, and the company has since expanded to the US. Their collection of low-maintenance 100% stonewashed linen bedding is created for timeless spaces, keeping cozy, and styling beds sustainably.
2. Ensure all soap is removed after washing
While you should never wash anything without laundry detergent, it is essential to ensure any residue is completely rinsed off before drying your linen bedding to protect its soft texture: 'Thorough rinsing is crucial to eliminate all traces of soap and detergent, preventing age spots caused by oxidation,' says Tadas Pukas, CEO and founder of Minimalistic Linen. 'Linen's resilience is one of its strengths, but it's also essential to avoid fabric softeners, which can strip its natural fibers.'
If you are struggling to rinse all the soap residue off, then it may help to cut down on laundry detergent to stop the problem at its source.
3. Never use bleach – even on white linen
When washing white or light-colored fabrics, it is common to use bleach in laundry for the best results. When it comes to linen, however, this step should be avoided at all costs.
'Skip the bleach as this ingredient can actually turn white sheets yellow and destroy certain fabrics,' Christina Heiser, content director, warns. 'Reach for a mild detergent instead and wash on a gentle cycle.'
In some instances, you may want to avoid using vinegar in laundry with linen sheets too, as the acidic qualities can weaken the fibers and reduce your bedding lifespan.
4. Air dry when possible
Although linen is not one of the items you should never put in a tumble dryer, it is still best to naturally dry your linen bedding when possible. This can help to prevent shrinkage, shares Jessica Hanley, bedding expert:
'The easiest and most energy-efficient way to dry your sheets is to hang them on a line outdoors – ideal during the warmer months,' she says. 'Alternatively, you can dry them flat or on a clothes airer inside.
'The sun can bleach fabrics, so keep an eye on darker linens left too long out in the sunshine.
'Our linen bedding is suitable for tumble drying, just ensure it's on a low setting. Once dried, give the sheets a good shake to fluff up the fabric fibers to ensure they remain soft.'
5. Avoid ironing
In what might be the best news ever when it comes to laundry, it is best to skip the ironing when it comes to linen bedding.
'Linen naturally has a relaxed and slightly wrinkled appearance, which adds to its charm,' shares Nicole Johnson, home blogger and founder of The Joy Filled Mom. 'If needed, iron on a low setting while the fabric is still slightly damp,' she suggests.
Mineral Red Gingham Linen Duvet Cover
Made in Portugal from high-quality European linen, our gingham linen duvet covers are both durable and breathable, ensuring a comfortable night's sleep every time.
FAQs
Can you wash linen bedding at 60?
Linen bedding is best washed at cooler temperatures (up to 40 degrees) to help remove dirt and grime while also protecting the natural fibers from damage. As a result, it is best to avoid 60-degree washes. A gentle cycle is also recommended to help protect the material.
Does 100% linen shrink when washed?
100% linen can be prone to some shrinkage over time, especially if it is not washed correctly. The most shrinkage will be noticeable after the first wash, typically shrinking about 4% of its original size. Continued shrinkage can be minimized by washing it on gentle cycles with the correct products to protect the fibers.
---
If you wash linen bedding correctly, one set can easily last you for decades to come, Christina Heiser, content director at Saatva, assures us.
'It's generally recommended to replace bed sheets every two to three years and properly maintain them to avoid the buildup of dust mites, allergens, body oils, and dead skin cells. However, linen is considered the most durable natural fiber in the world.
'Linen is more durable, and quality linen should last at least five years, sometimes even more, depending on how well they are taken care of.'
Sign up to the Homes & Gardens newsletter
Decor Ideas. Project Inspiration. Expert Advice. Delivered to your inbox.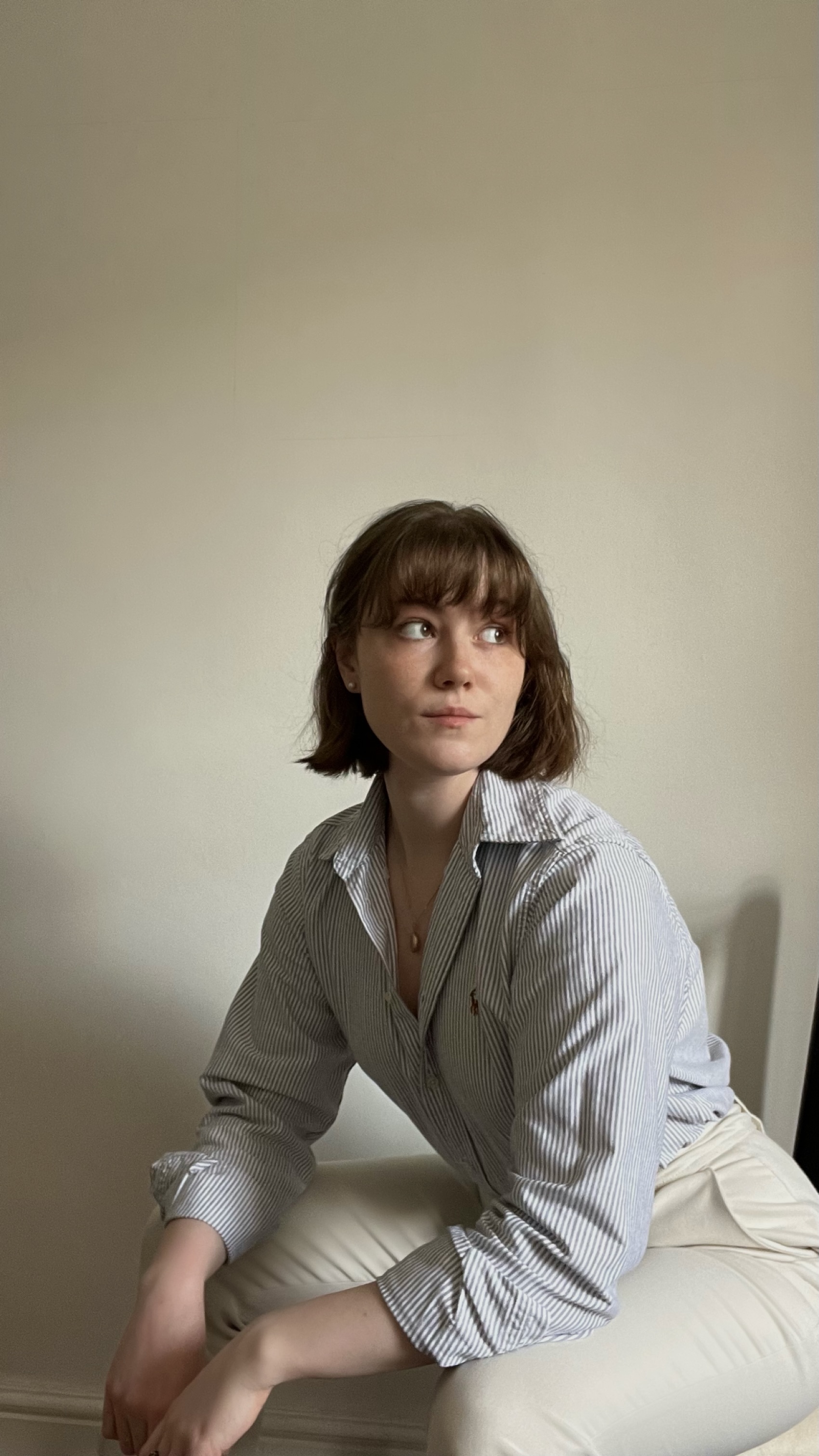 Chiana has been at Homes & Gardens for a year, having started her journey in interior journalism as part of the graduate program. She spends most of her time producing content for the Solved section of the website, helping readers get the most out of their homes through clever decluttering, cleaning, and tidying tips – many of which she tests and reviews herself in her home in Lancaster to ensure they will consistently deliver for her readers and dabbles in the latest design trends. She also has a first-class degree in Literature from Lancaster University.