Why you shouldn't wash clothes without detergent
Stuck in a laundry emergency without detergent? These experts say plain water may do more harm than good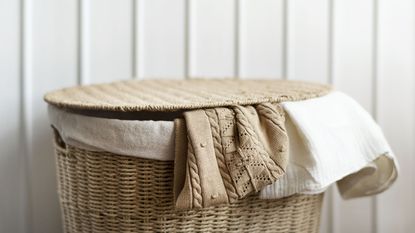 (Image credit: Getty Images)
Whether you are trying to cut back on your use of chemicals at home, or are stuck in a last-minute laundry emergency, there is good reason to wonder if you can wash your clothes without detergent.
When it comes to doing laundry, we are always on the lookout for laundry hacks to save time and ways to be more eco-friendly.
However, washing clothes without some form of detergent may not be the best idea, according to experts.
Can you wash clothes without detergent?
In short: you shouldn't. Below, laundry experts explain why they always recommend using some form of detergent when washing your clothes, and why a cleaning solution is so important for fabrics.
'Washing your clothes with only water may help you get rid of some surface dirt, but it will likely not be enough to wash out bacteria, odors, and stains, so it is not a cleaning tip I would recommend,' says Frej Lewenhaupt, textile expert, co-founder and CEO of Steamery.
'That being said, it's worth noting that you don't have to use detergent for the whole garment,' he adds. This is important to note if you have an item that is traditionally hand wash only, or if you have not worn it for very long close to your body. 'If your garment has a stain, you can rub the laundry detergent directly on the stain and either hand wash your garment or put it in the washing machine,' he adds.
Frej Lewenhaupt is the dedicated and creative Co-founder & CEO with demonstrated history of working with design which he uses to design the best, most effective clothing care devices for household use.
Why you shouldn't try washing without laundry detergent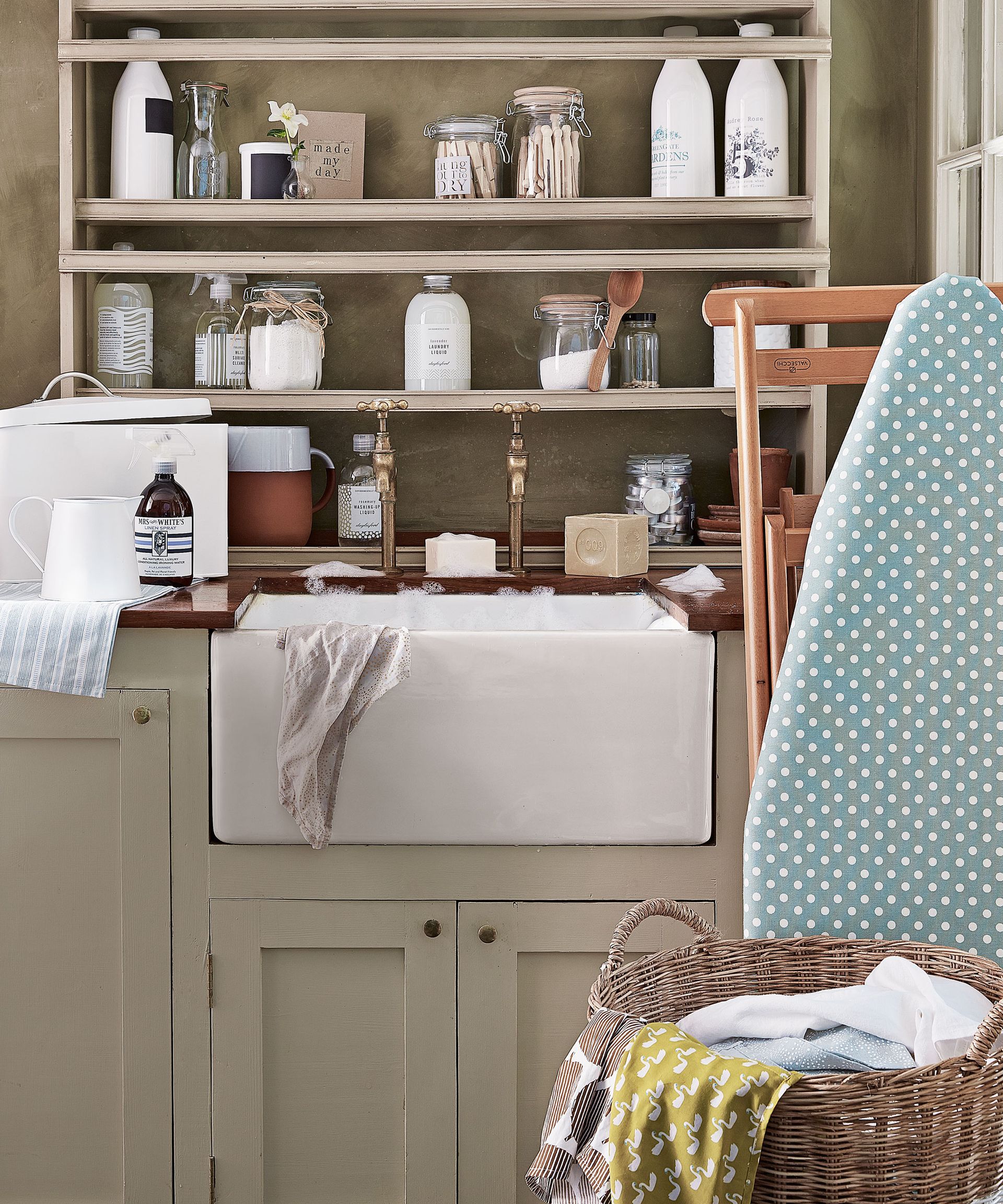 There are certainly some draws to skipping laundry detergent, from saving money on laundry or trying to cut down on laundry detergent to save clothes. However, this product has an important place in regular laundry routines for a reason.
'The main benefit of using detergents is their ability to target stains,' begins Matt Connelly, CEO, and laundry expert at NYC laundry services IHateIroning. 'The chemicals in detergents interact with water to efficiently separate the stains from the fibers of your clothes. Water alone cannot naturally rid your clothes of stains.
'It also helps to remove odors from clothes and give them a fresh smell,' he continues. 'A big part of doing your laundry is enjoying the fresh, clean-smelling clothes you get after a wash. Detergents come with fragrances which not only overpower the smell of chemical ingredients in the product, but also remove harmful odors which may be trapped on our clothes such as the smell of sweat, cigarette smoke, or mildew.'
There is, of course, the less noticeable benefit of laundry detergent, reminds Kate Jakubas, laundry expert and founder of Meliora Cleaning Products, in the removal of invisible dirt and bacteria accumulated just by wearing clothes for any period of time.
'Prevalent, and bothersome types of dirt (think germs, small amounts of dead skin mixed with sweat and skin sebum) are not the "washes away easily with water" kind, it's best to use a detergent as a default for everyday washing. I'd only suggest a water-only wash if you're sure the type of dirt you're washing off is going to work well.'
Laundry detergent alternatives
If you are looking to cut down on chemicals to be more sustainable at home, then there are some brilliant eco-friendly cleaning products available – or, if you are stuck in a last-minute laundry pinch, you could even try your hand at making laundry detergent yourself at home.
1. Natural laundry detergents
If you are not up for making your own detergent but cutting down on chemicals is your main priority, then using a natural detergent is the best option for you, advises laundry expert Matt Connelly.
'Natural laundry detergents do not contain any of the strong chemicals found in commercial detergents and are a common choice for people with sensitive skin or allergies. These detergents are created using natural ingredients and do not have any parabens, dyes, or bleach,' he explains.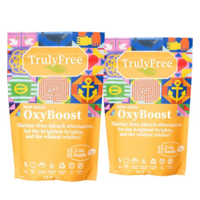 Truly Free Non-Toxic OxyBoost | $19 at Walmart
Truly Free OxyBoost is the most powerful yet family-safe bleach alternative available that is tough on stains but won't damage fabrics over time. Truly Free OxyBoost has 100's of powerful cleaning uses around the home including toilets, drains, sinks, showers, and so much more.
2. A cup of baking soda
Despite the long list of things you should not clean with baking soda, it is a great last-minute alternative to traditional laundry detergents for deodorizing clothing and linens, says Matt Connelly, laundry expert.
'Free of harsh chemicals, it is a good choice for people who get skin irritation, itchiness, and breakouts from regular laundry. It acts as a natural cleanser and helps clothes stay fresh.
'However, make sure you don't use too much baking soda as its pH levels can cause discoloration for certain dyes, or cause fabrics to feel rougher to the touch and lose their soft texture,' he adds.
Always make sure to test any cleaning solution on a small, inconspicuous area first before adding it to your whole laundry load.
3. Soap nuts or soap berries
Although not a common solution, soap nuts or berries are a good natural alternative to powder or liquid detergents, Laura Avilla, cleaning expert and founder of CleaningFan mentions. 'They contain saponin, a natural surfactant, which helps to clean clothes when added to your laundry with water,' she says.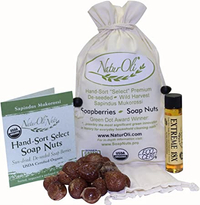 NaturOli Soap Nuts | was $17.90 now $13 at Amazon
These fresh, deseeded soap nuts are ideal for popping straight into your laundry for a fresh clean chemical-free
4. Dish soap for stains
While you may not have thought of using dish soap to clean clothes, it is a handy item to have on hand for spot-treating stains, suggests Frej Lewenhaupt, textile expert.
'Dish soap is also a good substitute for detergent when you need to remove grease stains. Just rub dish soap directly on the stain and wash it according to the care label.'
Just don't put it directly into the washing machine.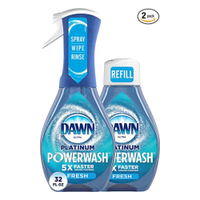 Dawn Powerwash Starter Bundle | $8.44 at Amazon
This Powerwash starter kit includes one complete Dawn spray bottle and one refill pack.
5. A cup of vinegar
Clothing can be added to the list of the many things you can clean with vinegar. In fact, many people choose to opt for vinegar instead of bleach as it can have the same whitening and brightening effect on clothes, explains Matt Connelly, a cleaning expert.
'It can also help tackle stains without the need for stronger chemical detergents. However, too much vinegar can ruin the hose and cause build-up in your machine which can cause failures in the long run, so it is best to use it sparingly or in hand washes only.'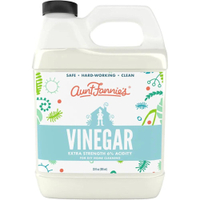 FAQs
Can I wash clothes with shampoo?
Although you can wash clothes with shampoo – and it is even recommended to help when clothes have shrunk, it is not something you should get into the habit of doing. Shampoo should never go in a washing machine, for example, as it can damage the pipes and be impossible to clean out. What's more, shampoo can cause a greasy build-up on clothing that is difficult to wash out, shortening its lifespan.
---
So, although you can wash your clothes without detergent occasionally, leaving it out of your laundry routine altogether is a bad idea. Whether you continue to buy traditional detergent, make your own, or invest in an eco-friendly alternative, adding a fabric soap to your washing machine will always result in the best wash and the freshest-smelling garments and linens.
Sign up to the Homes & Gardens newsletter
Decor Ideas. Project Inspiration. Expert Advice. Delivered to your inbox.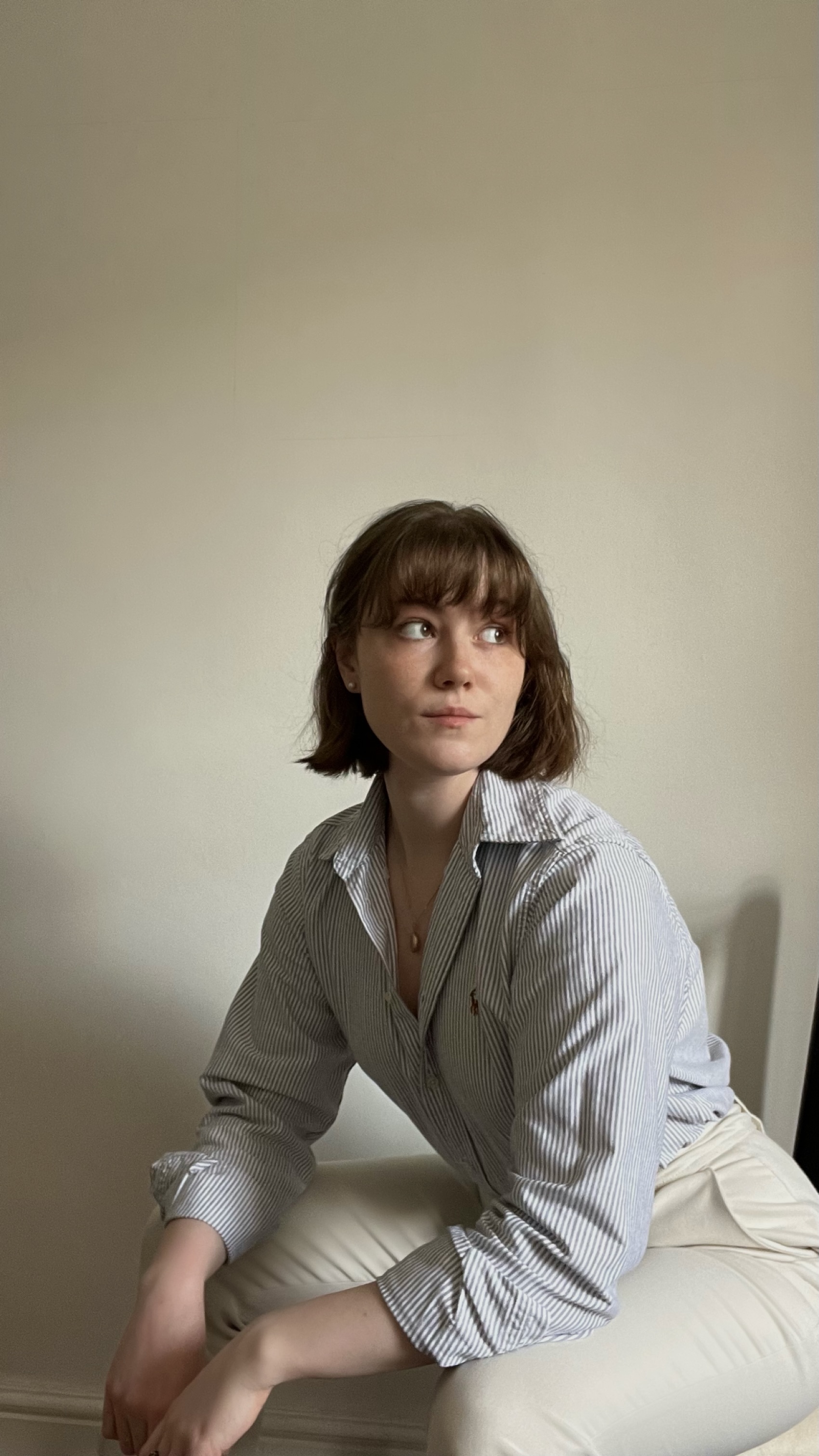 Chiana has been at Homes & Gardens for a year, having started her journey in interior journalism as part of the graduate program. She spends most of her time producing content for the Solved section of the website, helping readers get the most out of their homes through clever decluttering, cleaning, and tidying tips – many of which she tests and reviews herself in her home in Lancaster to ensure they will consistently deliver for her readers and dabbles in the latest design trends. She also has a first-class degree in Literature from Lancaster University.