6 organizing tricks to make laundry easier – according to laundry experts
Staying organized before you do laundry makes the process ten times easier, experts say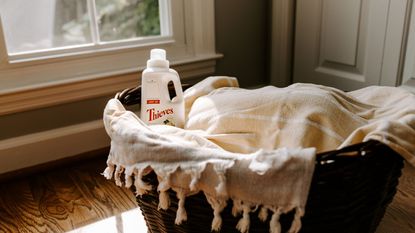 (Image credit: Unsplash)
One of the reasons laundry can be so overwhelming is due to all of the steps required to stay on top of it all. From sorting clothes to making sure everything is washed correctly – there are a lot of steps to get right.
That is why, when doing laundry, the experts put some home-organizing routines in place to make washing the clothes themselves a breeze.
Here are the six things cleaning experts do to take the load off of doing laundry.
6 organizing tricks to make laundry easier
There are some great laundry tricks to save time, but they are ineffective if you don't also stay on top of your laundry through the week – something that can only be done with some good organization.
1. Use split laundry bins to presort laundry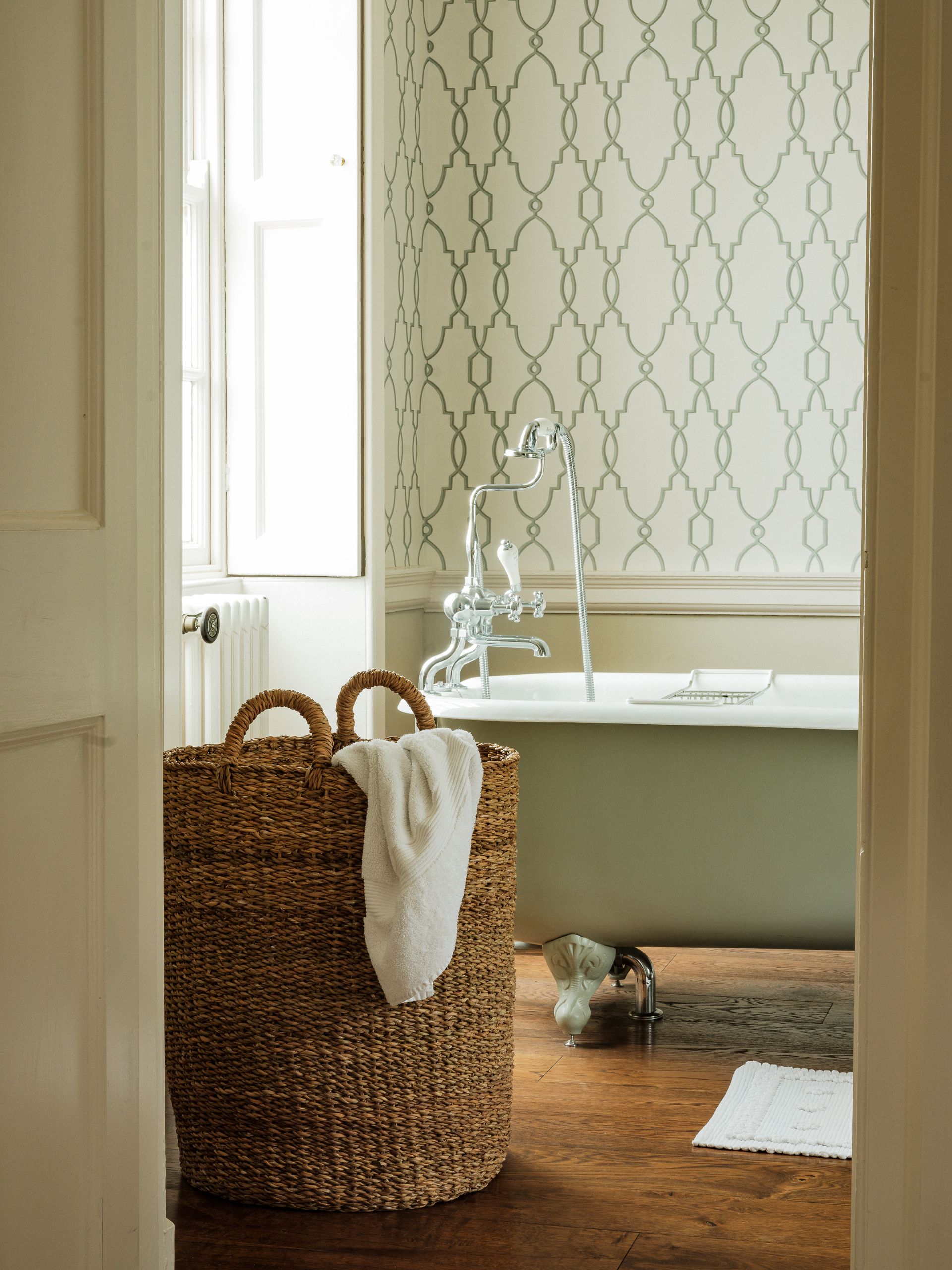 Many people wonder if you really need to separate laundry or not, and the unfortunate answer is yes. To stay on top of your laundry and make laundry easier, however, you can invest in a split laundry hamper to sort your clothing before it comes to laundry day, suggests Nicole Gabai, professional organizer at B. Organized.
'A great time-saver is to have two laundry bins in your closet to pre-sort your dirty laundry – one for darks and one for lights. This makes it much easier to throw in a quick load of laundry.'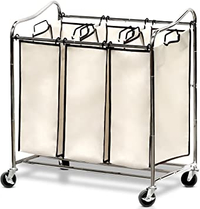 3-Bag Laundry Sorter Cart | $66.67 at Amazon
These laundry hampers split bags help to separate different loads in advance, and they lift out, making it easier to take laundry to the machine in one go. It's a great way to take the thinking out of running a wash load.
Nicole founded B. Organized over 20 years ago and is a Golden Circle member of NAPO – the National Association of Productivity & Organizing Professionals. She's also the author of the best-selling book The Art of Organization, available at Amazon.
2. Have a designated place to dry clothes
Although it is more common to turn to the tumble dryer when we need to dry clothes fast, having a designated area to air dry delicates is essential if you want to take some of the stress out of laundry, says Danielle Dorn, creative director and organizer at mDesign. It is also helpful to pick the right type of drying rack for efficiency, she adds:
'While creating additional storage and hanging space to dry clothes is always a great idea, using a tension rod as a "hack" isn't as effective as wall-mounted hooks or mDesign's Over Door Fold Out Drying Rack, available at Amazon. These can hold more weight and have a minimal risk of falling down.'
3. Keep a flat space near machines for sorting
Having plenty of workspace near your washing machine or in your laundry room is also a lifesaver to make laundry easier, Nicole Gabai, professional organizer, mentions:
'The ideal setup in a laundry room is to have a flat surface above the washer/dryer with shelving above. If you have stacked or top-loading machines, look for an area nearby large enough to place a small set of folding shelves and use various sizes of containers without lids to store all your smaller laundry items, like stain removers, dryer sheets, dryer balls, mesh lingerie bags, and so on.
Having plentyof workspace near your washing machine or in your abbing what you need simple.'
4. Downsize your closet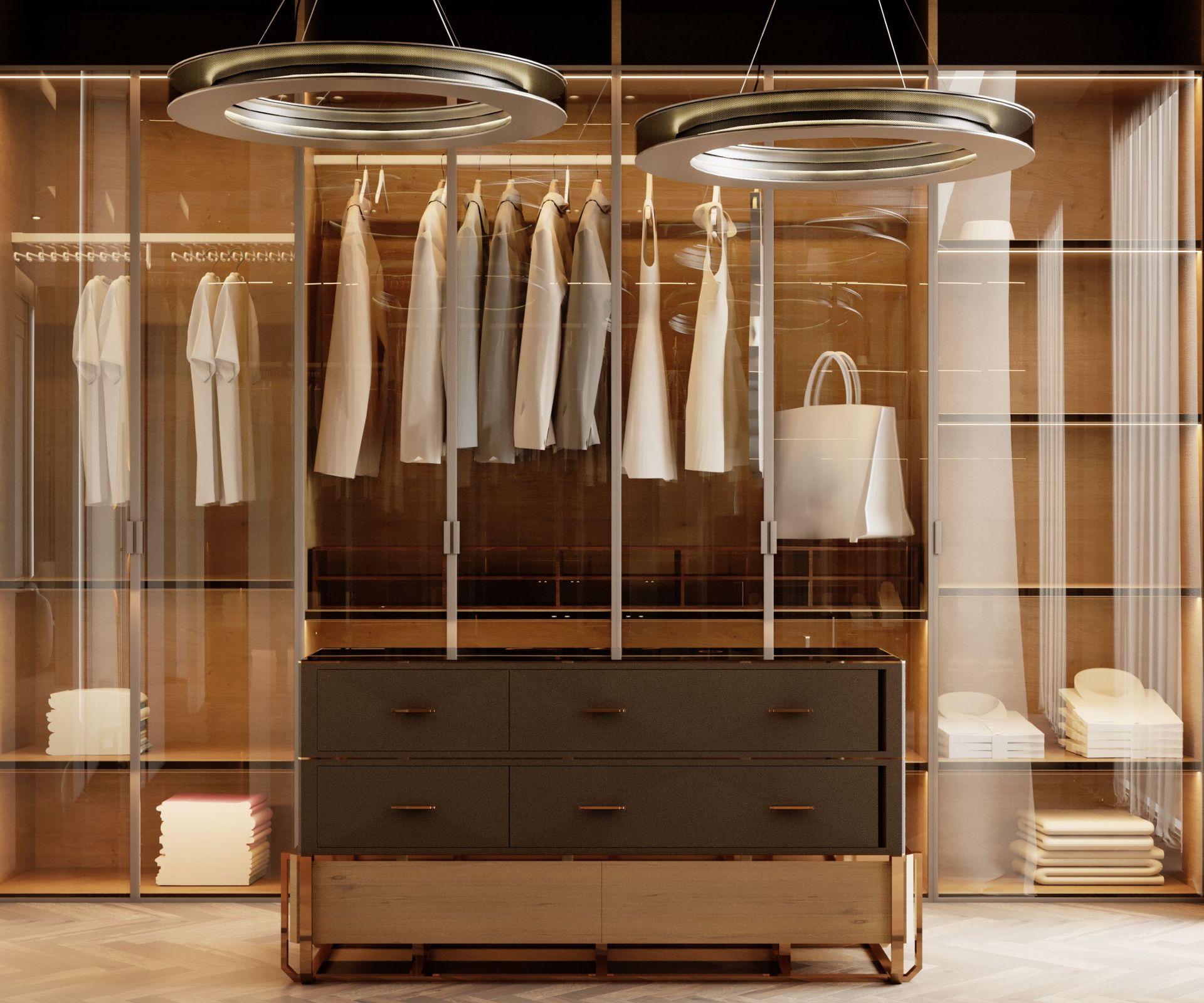 Although your closet may not be the first place you look to make laundry easier, Will Cotter, COO at FreshSpace Cleaning, suggests decluttering your closet to help reduce your laundry loads. More clothes means more things to wash, after all.
'Regularly donate or sell clothes you no longer wear to reduce laundry volume. The benefits are not just practical; they're also meaningful. By donating your gently used clothing, you're giving them a second life and helping those in need. Selling items can put some extra cash in your pocket. Plus, fewer clothes mean less frequent trips to the laundry room, less folding, and less stress overall.'
5. Create a laundry schedule
Cleaning checklists are not just for big house clearouts – having a laundry checklist and wash schedule can help you to stay on top of your laundry more easily and avoid cleaning when overwhelmed, says Angela Rubin, cleaning expert and content manager at Hellamaid.
'Establishing a regular laundry schedule is a game-changer when it comes to simplifying laundry.' There are three main reasons for this, she explains.
'Firstly, a laundry schedule ensures you allocate dedicated time for this household chore, preventing last-minute laundry marathons, which can be overwhelming. By sticking to a schedule, you also prevent laundry from piling up, making it easier to manage small, manageable loads regularly.
'Finally, knowing which days are laundry days eliminates the guesswork and reduces decision fatigue that can come with deciding when to do the laundry.'
6. Shop for clothing with laundry in mind
Alongside decluttering your closet to reduce how much you have to wash, considering what materials you are bringing into your home can also help make laundry simpler in the future.
'When shopping for new clothes, consider the materials and care instructions. Opt for fabrics that are easy to wash and require minimal special care,' continues Angela Rubin, cleaning expert.
'Materials like cotton, polyester, and most synthetic blends are typically less demanding than delicate fabrics like silk or wool – be sure to check the laundry symbols before you head to the checkout.'
FAQs
How can I make my laundry sorting easier?
To make sorting laundry easier, give each family member a pre-divided laundry hamper to sort clothes for you. On laundry day, collect all the laundry from one laundry section before doing the other laundry load a day or two later.
How can I spend less time folding laundry?
To make folding laundry quicker and easier, consider which items could be hung on hangers instead. Delicate items and things that creasy easily are great candidates for the closet.
Consider using a standardized method of folding for each item to make it into more of a routine that you can perform mindlessly with music or a show in the background so that it doesn't feel as daunting a task. File folding is a great example and takes up little space in drawers.
---
There are some great ways to reduce how long your washing machine is on for too, which can speed up the laundry process and make laundry easier. Turn your washing machine down to run on a cooler wash, so it doesn't have to spend as long heating up water and use a more delicate spin cycle.
Not only does this reduce how long your washer runs for, but it prevents damaging your clothing fibers – these tricks also help you to save money on your laundry. It's a win-win.
Sign up to the Homes & Gardens newsletter
Decor Ideas. Project Inspiration. Expert Advice. Delivered to your inbox.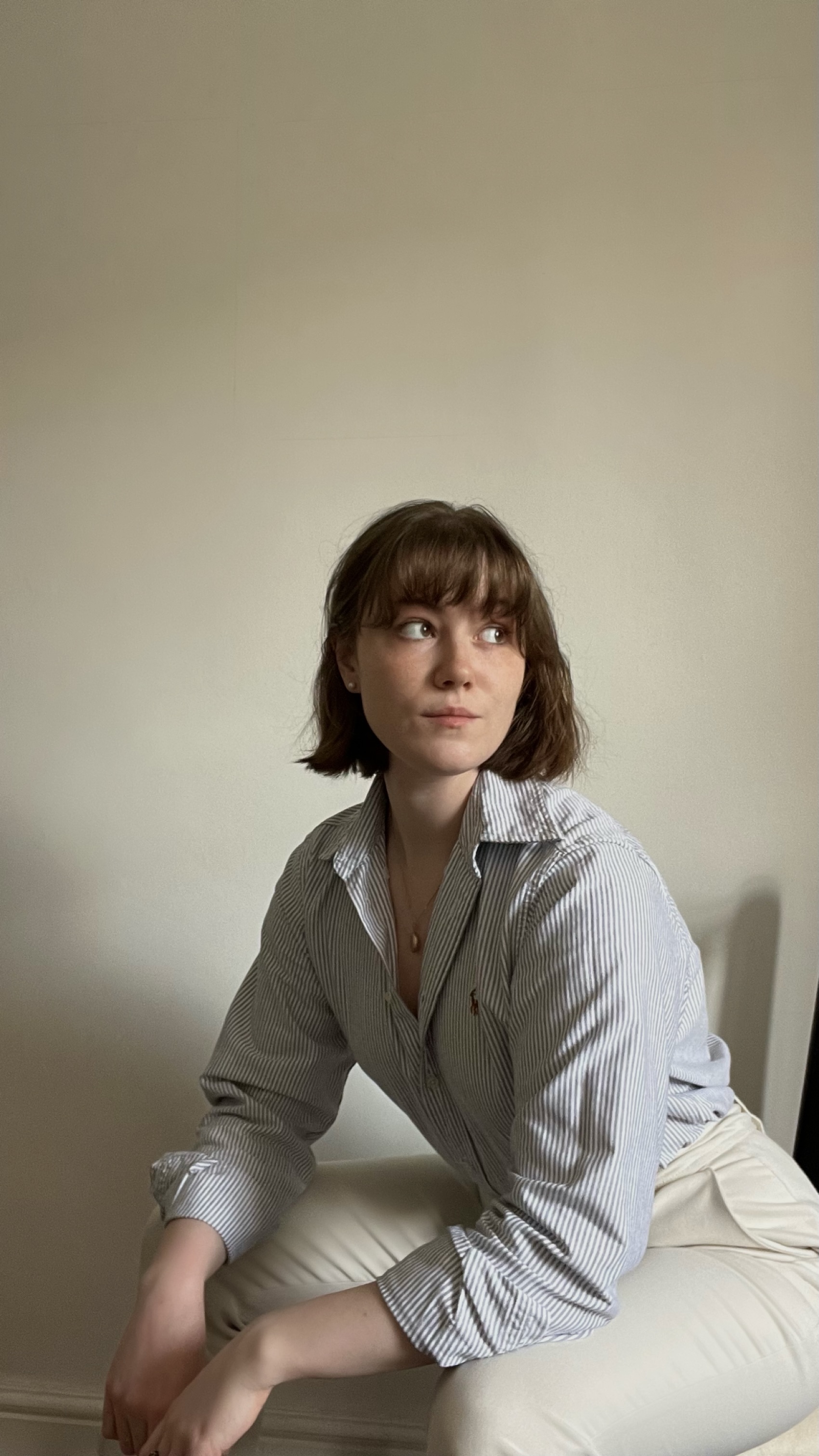 Chiana has been at Homes & Gardens for a year, having started her journey in interior journalism as part of the graduate program. She spends most of her time producing content for the Solved section of the website, helping readers get the most out of their homes through clever decluttering, cleaning, and tidying tips – many of which she tests and reviews herself in her home in Lancaster to ensure they will consistently deliver for her readers and dabbles in the latest design trends. She also has a first-class degree in Literature from Lancaster University.