Clothes storage ideas – 12 ways to stash what you wear neatly
These clothes storage ideas will allow you to find everything you need efficiently so that busy mornings run like a dream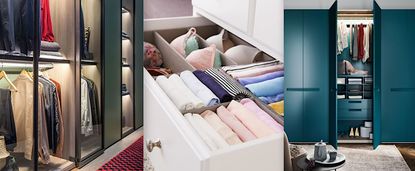 (Image credit: Future)
Clever clothes storage ideas can stretch your closet space and make it work miles more efficiently. After all, there's nothing worse than trying to find a favorite sweater or pair of shoes when you're hurrying to get ready in the morning and are up against the clock.
Clothing storage ideas are key to organizing a bedroom, and by re-jigging the space and re-homing those garments and shoes that you no longer need, you will discover that it's not only easier to find what you need fast, but it will also emerge from the closet uncreased and unscathed.
So, whatever your bedroom storage ideas, these ideas for storing clothes will transform your space.
Clothes storage ideas
Ideas for storing clothes really start with closet organization ideas, since more space doesn't necessarily mean more storage.
'Getting the configuration right is what makes or breaks a closet and its functionality,' says Rachal Hutcheson, National Retail Manager at Sharps. 'A sensible place to start is by assessing your clothing storage needs. We all organize differently, so think about the volume of clothes and shoes that you have, whether you might need storage areas for bedding and towels and how much space you might need in the future.'
Whether you're hankering after a walk-in closet, his and hers dressing rooms, or ways to optimize your existing design, these are the clothes storage ideas to get started with.
1. Opt for fitted furniture to maximize space
While a freestanding closet or antique armoire can add character to a bedroom, fitted clothes storage ideas offer a bespoke solution that can be tailored to better suit the space and size requirements. Built-in closets work well in period properties, where awkward corners, nooks and alcoves can be a problem, as they can be designed to fit the exact contours of a room to ensure space isn't wasted.
However, when it comes to organizing clothes, it's what's on the inside that counts. And a built-in closet can offer tailored clothes storage inside to suit specific needs. Where single rails were once the norm, a combination of interior storage with rails, shelves and drawers can offer a more practical mix.
'Once you have considered the capacity, start to think broadly about the design element of the interior fit out and what you might like to include,' continues bedroom storage expert Rachal Hutcheson. 'There are many options for personalizing a fitted wardrobe, to ensure it works perfectly for your lifestyle, for example combining hanging rails with pigeonhole shelving. Internal drawers and shoe storage will help keep you organized whilst allowing easy access to the clothes you need, when you need them.' Consider, too, whether you want space in which to organize jewelry and organize makeup.
2. Find a smart solution for tricky spaces
Use space efficiently in period properties where sloping ceilings or awkward under-eaves spaces rule out full-height furniture. Cubbyhole shelving can be configured to run floor-to-ceiling to maximum the full height of the room, with angled doors that slide smoothly in and out. This solution can be particularly useful for bulky sweaters or shoe storage ideas.
'Many of us have lots of shoes and bags to store. If they are housed in their boxes or bags, and stored two or three deep, it's difficult to see what you have at a glance. Installing open storage is far more practical,' adds Rachel Hutcheson.
3. Stack knitwear for easier access
Shelves at the top of closets are a great way of utilizing space above clothes rails that might otherwise be wasted. Use shelves to store bulky items like sweaters and chunky knitwear that might get snagged or stretched if hung on a hanger. Thicker items fold easily and won't crease or lose their shape when stacked in a pile and are easier to access than if tucked away in drawers.
If your closet doesn't have built-in bedroom organizers, create your own dividers by buying plastic versions off-the-peg that simply slot in on top of shelves. Aim for shorter piles stacked well, rather than too-high piles that might topple.
4. Take the time to fold clothes neatly
Clothing storage can be rethought entirely – instead of stacking, think: filing. According to storage guru Marie Kondo, 'by neatly folding your clothes, you can solve almost every problem related to storage.'
The KonMari method suggests that instead of folding clothes and stacking them on top of each other, by arranging them so that they stand vertically, you save space and it actually becomes much easier to find what you're looking for. 'The act of folding is far more than making clothes compact for storage,' says Kondo. 'It is an act of caring, an expression of love and appreciation for the way these clothes support your lifestyle.'
Once clothes have been carefully folded, Kondo also advises using drawer dividers and boxes to keep things neatly in their place.
5. Indulge in a dedicated dressing room
If you have the luxury of a little extra space, then a separate dressing room is ideal for exploiting a plethora of clothes storage ideas. A long narrow, room makes the perfect space, so consider turning a room into a walk-in closet or guest bedroom into a dressing room if they are seldom used.
Create a feeling of spaciousness by opting for sleek built-ins along one wall only, which will give plenty of space for doors opening – or consider space-saving sliding doors. Mirrored doors and glossy light-reflective surfaces will bounce light around the space and help make it feel roomier – plus mirrors will come in useful too when trying on outfits.
'A bespoke furniture company will usually be able to create a dressing room or walk-in wardrobe from any practical size available, but a room width or depth of at least 1.3 m is a sensible minimum to have in mind,' says Simon Tcherniak, senior designer at Neville Johnson. 'To hang clothes without restrictions you really need a depth of 650mm, plus space to walk in.'
6. Access all areas
Consider partitioning off part of an upstairs landing to create a separate dressing room or small walk-in closet. Make the most of ceiling height with built-in joinery extending cupboard or shelves from floor to ceiling to enjoy the maximum amount of storage. Glass doors keep the look light and airy and create a sense of space while also allowing you to see the contents at a glance.
'Where possible, think about adding a ladder for access,' recommends Annie Ebenston, designer at Blakes London. 'Ladders work particularly well in period conversions, why waste all that high-level storage potential when you can design in a ladder? And aside from the obvious practical benefits they add character and a focal point to the room.'
7. Double-up and squeeze more in
'The most important thing to do when planning clothing storage ideas is to look at everything you own – clothes, shoes and accessories – and work out what storage you need,' says designer Nathalie de Leval. 'Thinking about how you store clothes – whether you prefer hanging or folding – helps define what you need.'
If you don't have very many full-length dresses or coats, instead of wasting space with a single full-height clothes rail, consider making a swap. Two double-height rails will allow you to fit more shorter items in, such as skirts, shirts and trousers. Or try a combination of different height hanging rails so that all bases are covered.
Note how here, efficient closet lighting ideas can help you identify various clothing storage options and find what you need quickly.
8. Plan the perfect walk-in
A walk-in closet can feel every bit as luxurious as a dressing room, but with clever ideas for storing clothes it can be created using a little less space. Unlike a dedicated dressing room, a walk-in closet is often a smaller area adjoining or partitioned-off from the main bedroom and tends to be kitted out with open clothes storage rather than fitted cupboards.
Corners can present a challenge when you're configuring a built-in arrangement, but instead of leaving the space as an empty void, consider corner-shaped units that fit snugly into an angled recess to take advantage of the awkward space while still providing ample storage.
'Walk-in wardrobes are a good choice for those looking to display certain items of clothing, accessories, or shoes,' says Simon Tcherniak at Neville Johnson. 'This more glamorous option elevates your day-to-day routine into something more special and meaningful.
'Consider ingenious and space-saving storage solutions, such as roll-out shoe trays that make footwear easy to view and sort, or adjustable clothes hanging racks and rails, which are a must if you want to future-proof your storage requirements.'
9. Find a place for all your clothes storage needs
Kit out a walk-in closet with floor to ceiling clothes storage to maximize every inch of space. Combine full length and double hanging rails, slide-out shoe racks and pigeon-hole storage for folded shirts and sweaters. Leave overhead storage for out-of-season items that you don't need to access as frequently.
'We ask our clients to do a big clear out and count every piece in their wardrobes,' says Irene Gunter of Gunter & Co. 'We then have a great basis to work out what takes priority in your wardrobe – is it shelving, hanging space, or the shoe collection that are the key drivers? Measuring arm spans establishes how much hanging space can be included. For instance, shirts with double cuffs need a lot more hanging space than a lady's row of skirts.'
10. Save space with slimline shoe storage
In tighter spaces, such as corridors or upstairs landings, built-ins allow you to squeeze in valuable extra clothes storage ideas. Shallow niches are ideal for shoe storage and won't impact the floor space too much. Consider glass doors that will help create a sense of spaciousness, as well as protecting footwear from dust. Slanted shelves require less interior space, with shoes angled so you can identify favourites more easily.
11. Create a DIY clothing storage system
If you are wondering how much fitted wardrobes cost to install – and perhaps wanting to spend your budget elsewhere, there is an alternative to a bespoke walk-in wardrobe: creating your own using off-the-peg fixtures and fittings. Use a modular storage system, such as Elfa's, which consists of various components, ranging from a basic framework, to add-on rails, shelves, drawers and baskets that can be configured to create a tailored arrangement.
The system can be used open-plan in a walk-in space, or positioned inside existing closets if space allows. Systems like this are fully adjustable too and can be re-worked and re-positioned should needs change at a later date.
12. Let there be light
Lighting is often a forgotten element when planning clothes storage, but incorporating some form of illumination will make closet interiors or walk-in spaces infinitely more usable.
Consider strategic placement of downlighters along the top perimeter of cabinets to highlight the interior or try recessed spots to brighten the baseline. LED strip lights are an easy alternative and can be affixed along shelves, behind doors and above rails, or consider running strip lights vertically so that they illuminate the entire length of hanging garments.
How do you store clothes in a small space?
To store clothes in a small space because you're organizing a small bedroom, or organizing a small closet (or maybe both), go bespoke. 'Fitted closets are the perfect solution for individuals looking to store lots of clothing items, without dominating too much space in the bedroom,' says Simon Tcherniak at Neville Johnson. 'The big advantage of fitted is of course that they can fill the space and cope with any idiosyncrasies. Your designer can measure exactly how much space you need for clothing rails and shelving.'
'Made to measure designs drive innovation,' says Rachal Hutcheson at Sharps. 'Small or awkward spaces often need intelligent solutions to make the most of them so consider curved corner rails, pull out trouser rails and pull-down hanging rails to ensure your wardrobe is as efficient as it can be.
'Bespoke designs ensure every last inch of space behind the doors is used, from wall to wall and right up to your ceiling, even those awkward corners and nooks which are presented by high or sloping ceilings and alcoves. A bespoke design will offer, on average, 40 per cent more space than ordinary fitted wardrobe designs.'
What is the most efficient way to store clothes?
Streamlining your closet so that it isn't crammed with too many clothes is the easiest way to make it work more efficiently. According to the 80/20 rule, the average person only wears 20 per cent of their clothes 80 per cent of the time, so that means an awful lot of clothes that aren't being worn, taking up the majority of closet space and decluttering is essential.
Try this trick that professional organizers recommend if you find it a struggle deciding what to keep and what to get rid of. At the beginning of each season, turn all of the hangers in your wardrobe backward. Then turn each hanger forward as you wear, launder and return the item to the wardrobe. At the end of the season, take the clothes off whichever hangers are still backward and donate them to free up closet space.
Sign up to the Homes & Gardens newsletter
Decor Ideas. Project Inspiration. Expert Advice. Delivered to your inbox.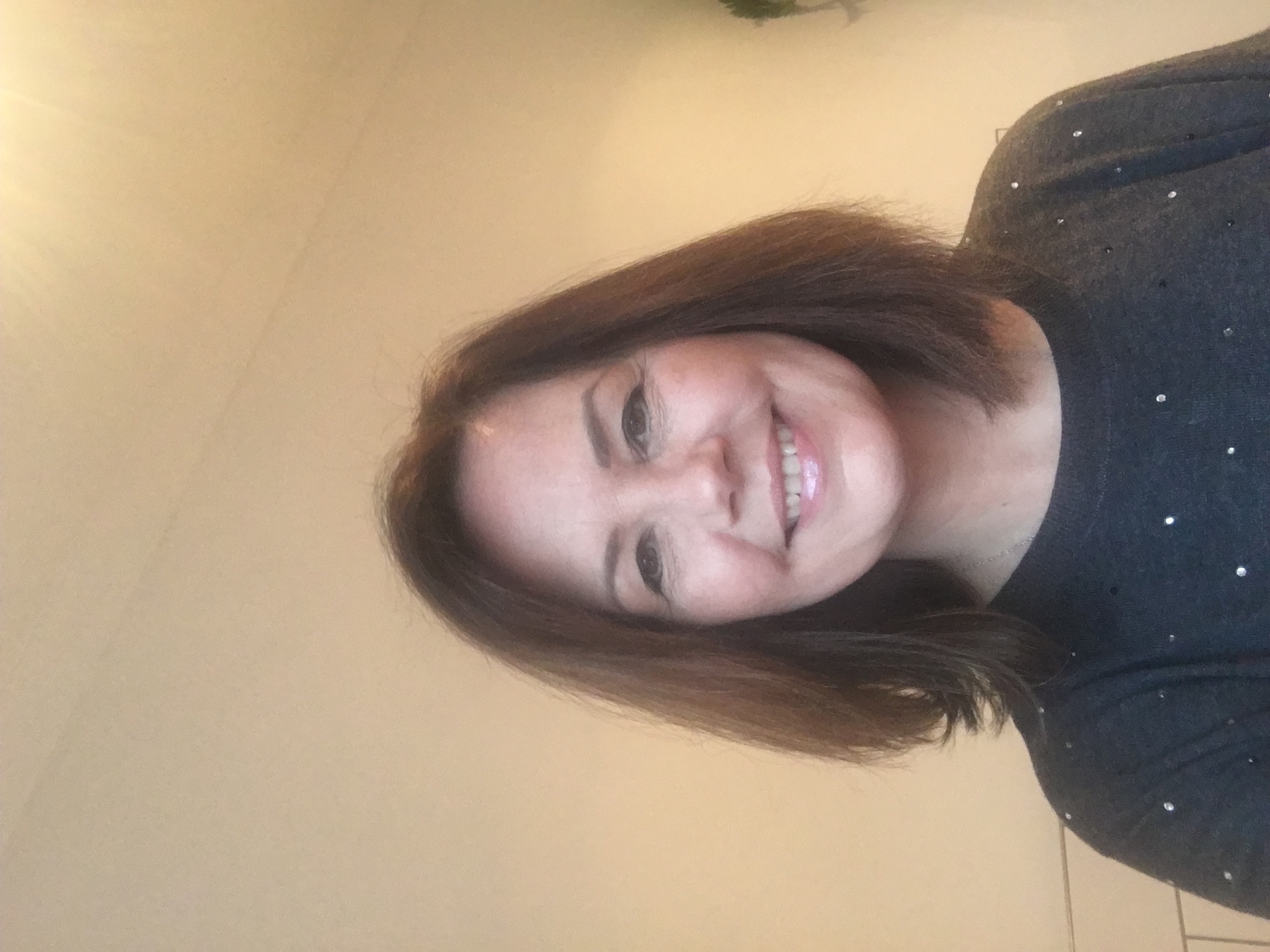 Lisa is a freelance journalist who has written about interiors for more than 25 years and has worked on all the major homes titles, primarily Ideal Home, but also including Homes & Gardens, Country Homes & Interiors, Style at Home, Livingetc, Woman & Home, Easy Gardens and Good Homes magazines. Lisa writes about interior design and decor ideas for Homes & Gardens.