Underbed storage ideas – 11 easy ways to max out wasted bedroom space
Find space you didn't know you had with discreet underbed storage that will keep clutter out of sight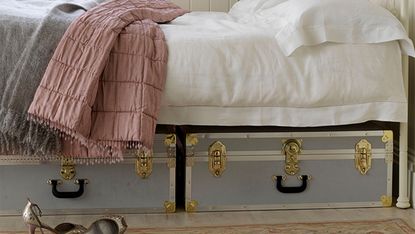 (Image credit: Future/Tim Young)
Having layers of extra clothing and plenty of thick woollens to hand is a must over the chilly winter months. But finding space to store bulky out-of-season items can be a problem when spring comes around. If lack of closet space is an issue, why not consider another option and think about utilizing underbed storage ideas instead?
The 'dead' space underneath a bed is an area that often gets forgotten about, which can make it a magnet for dust bunnies, odd socks and crumpled-up tissues. But if space is tight or storage is lacking in a small bedroom or guest room, then making use of the underbed area is an easy way of gaining extra stowing space.
Storing clothing, bedding or out-of-season items under a bed means that they are close by and convenient should you need to access them in a hurry – unlike items stored in an attic – plus they are out of sight, which allows your more decor-friendly bedroom ideas to shine.
Underbed storage ideas
Whether built-in or an off-the-peg buy, the major benefit of underbed storage is that it is hidden away under the bed, so, unlike other bedroom storage ideas, won't encroach on floor space or affect the aesthetics of the bedroom. Another advantage is that by utilizing the area under the bed, it should free-up much-needed closet space and clothes storage ideas that could be put to better use for stashing other essentials.
1. Choose a smart divan with built-in drawers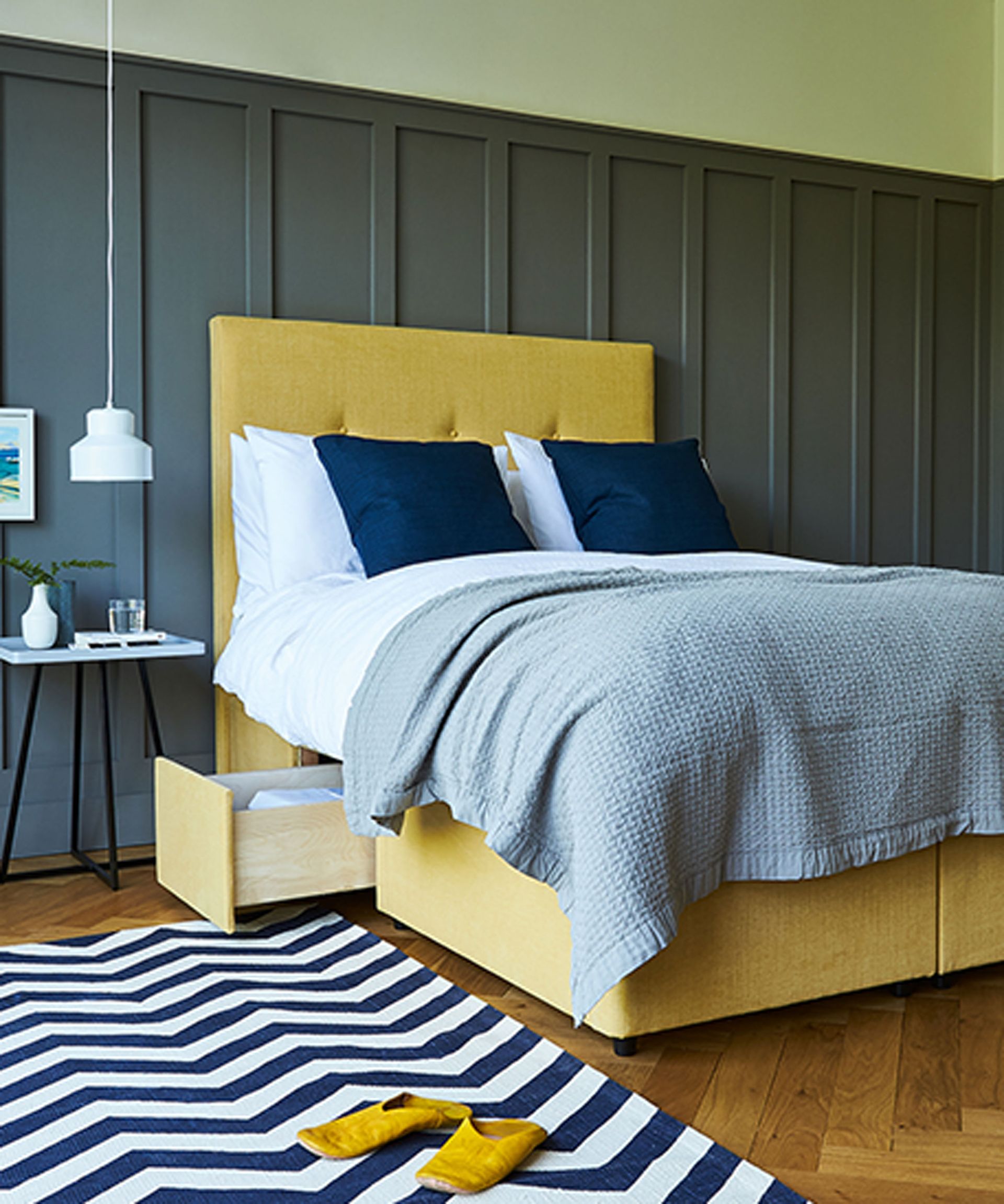 To gain maximum underbed storage space, a bed that incorporates built-in storage is a good choice as it will use the entire underbed area, unlike roll-out drawers that are unlikely to be an exact fit – so if you are browsing new bed ideas, think purpose-designed storage beds.
Choose between drawers that run the full length of the bed, drawers at one end, or half-and-half drawers that factor-in space at the top end of the bed for bedside tables.
Match the divan base with headboard upholstery for a chic, color co-ordinated look. Drawers with integrated handles look neat and fit flush to the bed to give a seamless finish when drawers are closed.
'Underbed storage is an absolute must in your bedroom, no wasted space here!' says Patricia Gibbons, on the Design Team at Sofa.com.
'There are two types of beds which can help you stay organized and keep your floor clutter-free. For everyday access, divan styles are best as the drawers are easily accessible for daily needs, but if your requirements are for seasonal change-overs of clothing, or duvets and blankets, then an ottoman bed is the one for you. The hidden storage uncovered is vast and can hold countless sets of bedding and suitcases, but you wouldn't want to be lifting it up and down on too regular a basis.'
2. Store bulky bedding in a roomy ottoman bed
For items that you don't need access to on an every day basis, consider an ottoman-style storage bed. With a hollow base and mattress supported by slats, it provides one large area beneath the bed to store things in, unlike drawer-divans where space is split up into smaller compartments.
For easy-lifting, ottoman beds are powered by gas-lift hydraulics, with the mattress lifting up either at the end or to one side. Ottoman beds lift upwards to open, so don't require any extra room space to accommodate them. But they aren't as easy to open as regular drawers, so can be better suited to seasonal storage rather than for everyday items.
'Storage beds offer all the aesthetic and visual qualities of a standard bed but with the added benefit of storage,' says Adam Black, Co-Founder, Button & Sprung. 'This allows homeowners to create a stylish, on-trend bedroom scheme without compromising on functionality.'
'If storage is pivotal, pick a divan over a classic bed frame, it will allow you to maximize the under the bed storage space available without taking up any additional floor space; which is especially important in small bedrooms. Drawer storage seamlessly blends within the divan base to safely store away any bedroom essentials.'
'Alternatively, opt for an ottoman bed – this allows for instant storage via a mechanical lifting system. Ideal for larger, bulkier items, storage is located within the base of the bed rather than split into individual compartments or drawers.'
3. Opt for easy access roll-out drawers
If buying a new bed isn't an option, a less-pricey alternative to consider is a trusty underbed drawer that can be used with an existing bed frame - ideal for dorm room ideas. Made of solid wood or mdf with castors in the base, underbed drawers will slide into the gap beneath the bed frame and can be bought individually or as a set.
Before buying underbed drawers, do measure up first so you know exactly how much space is available width and lengthwise – and how many drawers you can fit in. It's essential to measure the height of the underbed space too, some beds are lower to the ground, so a standard depth of drawer might be too high to fit underneath. Check first and opt for extra-shallow drawers if this is the case.
This bedroom organizer is a genius way to make use of otherwise empty space, and it's a great idea for holding bedlinen, extra shoes and seasonal clothing.
4. Style it out with vintage storage trunks
Standard bed height tends to be around 24 inches from the floor – this is the distance of frame/mattress to the floor. But with antique beds and cast-iron bedsteads, the bed height is often higher, measuring anywhere between 18-36 inches high.
One of the advantages of a higher bed frame is that it gives extra space for underbed storage. While roll-out drawers are an option, if there is no valance and the underbed area is going to be on show, a more decorative design might look more visually appealing. A pair of vintage-style trunks complement a painted metal bedstead beautifully and offer plenty of stowing space for bulky blankets and eiderdowns.
5. Choose breathable woven storage
The space underneath the bed can be a magnet for dust so choose drawers and containers with covers if you can so that the contents don't get dusty too. Woven baskets and drawers made from natural materials, such as wicker, rattan or seagrass are also worth considering when it comes to underbed storage. Natural fibers are more breathable than synthetic materials and a woven structure provides better ventilation that will allow air to circulate so clothing or bedding stored inside doesn't get damp or musty.
6. Find the perfect fit if space is tight
If your bed frame is lower to the ground than a standard-height bed, then double check the height of underbed drawers before buying to ensure that they will fit underneath the bed frame and slide in and out easily.
Extra shallow drawers are an option if the space beneath the bed is a particularly tight fit. Or for an alternative to rigid drawers, consider storage with a more flexible construction, such as canvas or cork, which are squashier to handle so will fit more easily underneath the frame.
7. See the contents at a glance with under bed organizers
When looking for closet organization ideas, you can free-up valuable space at the bottom by storing out-of-season shoes and boots under the bed instead. The shallow space makes the perfect spot for shoe storage and will still keep items within easy reach if required in a hurry.
Keep shoe storage super-organized by opting for underbed storage ideas with individual sections or compartments so you can store pairs together rather than having them rattling around loose. See-through lids are a sensible choice too, enabling you to locate your favorite pair more easily.
8. Take underbed storage down a level for little ones
A lack of toy storage ideas is often an issue in children's rooms, in addition to finding space for clothes and bedding. Small bedroom storage ideas such as underbed storage is a great way of utilizing wasted space, while providing low-level storage also makes it easier for children to access – and hopefully tidy away after themselves.
'When it comes to compact children's bedrooms or homes without a dedicated playroom, it's important to be clever when it comes to storage,' says Alex Tolofson, Director and Co-Founder at Nöa & Nani. 'A cabin bed is a great option for those who are tight on space, allowing the area underneath to become a useful space to store toys and games. We also suggest adding some high shelving so that books can be easily reached for bedtime stories.'
9. Combine underbed storage and sleep space
Make use of underbed space in nurseries and children's rooms by opting for a trundle bed in place of a regular divan. The handy roll-out trundle can be used as either a giant storage drawer for toys or bedding or can be called into play as a sleepover solution by popping in a mattress. Some bed designs combine both mattress space and drawer storage to utilize the area fully.
10. Double up with shared storage in twin rooms
Space can be tight in shared bedrooms, so cleverly designed underbed storage solutions are a brilliant way of maximizing what space there is. With children's bunk beds, try utilizing the space underneath with a row of built-in storage drawers.
Concealed castors underneath drawers will help them run smoothly, while cut-out handles look neat and more streamlined than drawer pulls. Using one color throughout will also help walls and woodwork merge and make a small space feel bigger.
11. Double-up on space with practical vacuum bags
Bulky bedding and out-of-season clothes can take up a huge amount of space, even when stored out of the way beneath a bed. Vacuum-storage bags offer a space-saving solution, suctioning excess air out of storage bags and reducing them in size so that they are less cumbersome to find space for. Having bags sealed also protects the contents from dust, moisture and moth damage.
'Make sure that when you pack away your seasonal clothing and bedding, they're not just packed, they're protected too, says Wendy Miranda, Customer Ambassador at Lakeland. 'Vacuum totes stow away items into a fraction of the original space. Once filled, just seal the inner bag, vacuum out the air, then zip up the outer bag to keep the contents clean, protected and free of dirt, dust and moisture.'
Is underbed storage a good idea?
If space is tight, underbed storage can be an ideal solution that makes use of an otherwise wasted area. That being said, crammed drawers under the bed are never a good idea. So before you stow anything away, whether it's under the bed or in the attic, it's always a good idea to go through everything first to work out if it all needs keeping before you stash it away.
Donate any unwanted clothes and shoes that are still in a good condition to free-up extra space. And go through linens, blankets and towels, getting rid of any mismatched or worn items that will take up valuable space by being stashed away. Shabby towels can always be put to good use on dog-drying duties.
How do I keep my storage under my bed clean?
The area under the bed can get very dusty so it's essential that items stored underneath the bed are covered to protect everything inside from dust and moths. Keep the area clean by regularly sweeping or vacuuming underneath the bed to prevent a build-up of dust. Pull-out any items stored under the bed, give them a quick wipe-over and then use the long attachment on your vacuum (or a long-handled broom), so you can access the space more easily. Consider fitting a linen valance on an open bedstead or bed frame, which will act as a cover-up and prevent too much excess dust from accumulating.
Sign up to the Homes & Gardens newsletter
Decor Ideas. Project Inspiration. Expert Advice. Delivered to your inbox.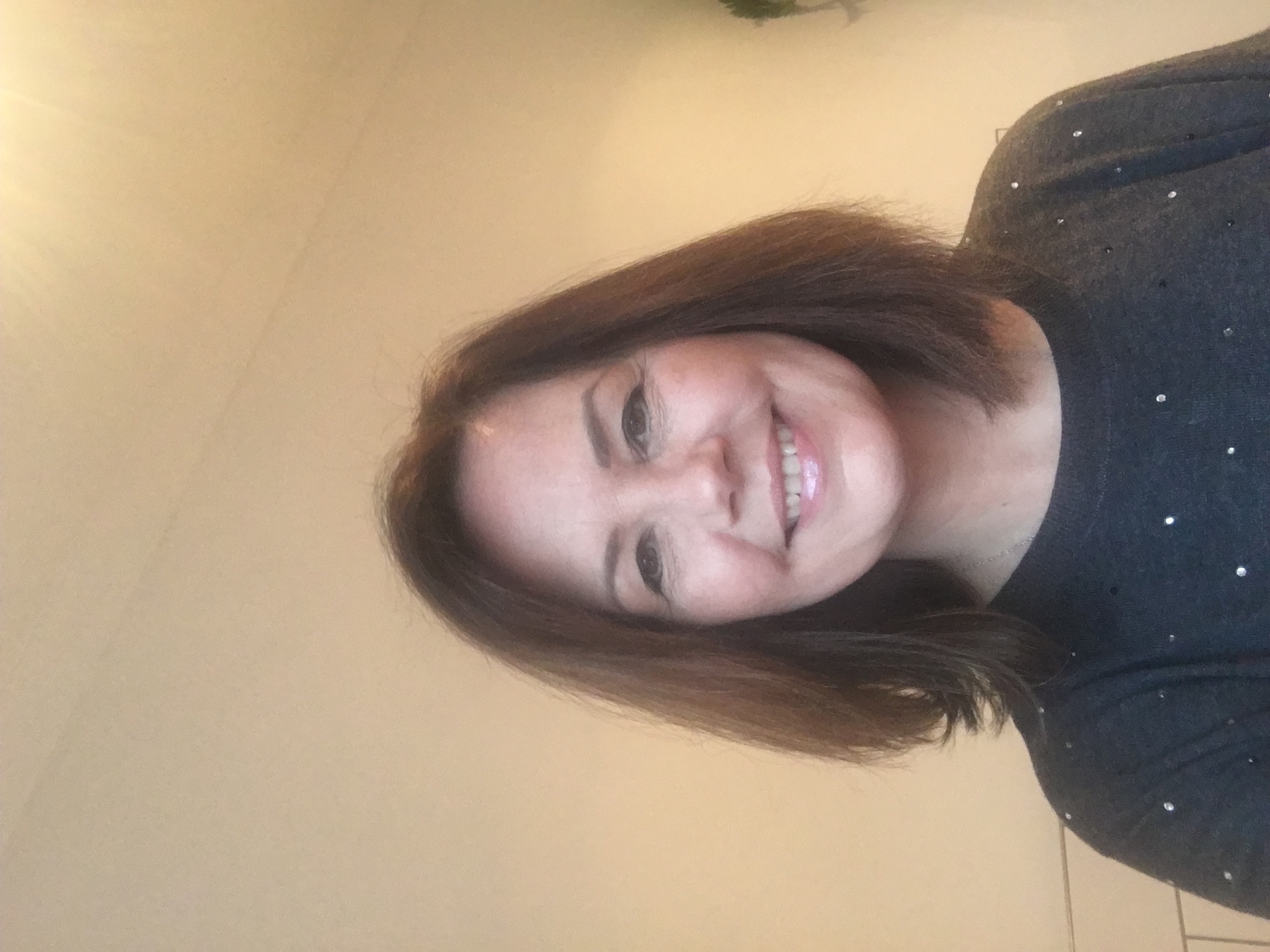 Lisa is a freelance journalist who has written about interiors for more than 25 years and has worked on all the major homes titles, primarily Ideal Home, but also including Homes & Gardens, Country Homes & Interiors, Style at Home, Livingetc, Woman & Home, Easy Gardens and Good Homes magazines. Lisa writes about interior design and decor ideas for Homes & Gardens.