Shoe storage ideas – 10 practical ways to store your footwear
Whether you are a capsule wardrobe fan or have a fabulous collection, they need their own place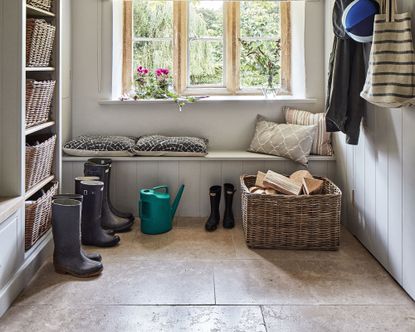 (Image credit: Davide Lovatti / Future)
Whether you want to have your favorite pairs on show, or keep them hidden away, free from dust, these shoe storage ideas will give them all a dedicated home, and when the rest of the families are added to the mix, you can suddenly have quite a few pairs to deal with.
Another reason to keep them organized is that it makes them easier to find, you know, that morning rush when you can't find one of your favorites, or you simply want to keep your hallway or closet neat and tidy.
All you need to do is choose what works best for you – hidden behind a wardrobe door? Or out on display? The options for shoe storage are endless.
Shoe storage ideas
We've curated our favorite shoe storage ideas that will have your collection ship shape and easy to find in no time.
1. Go bespoke if you have space for a closet
We asked Philipp Nagel, director at luxury bespoke wardrobe makers, Neatsmith for his expert advice on having bespoke shoe storage fitted. 'The key to shoe storage is first to determine the types of and amounts of shoes you have. The most useful and decadent type of shoe storage we offer at Neatsmith, if space allows, is a mirror fronted, pull-out shoe larder.'
However, it is vital to use the often more limited space available and work around it to accommodate your shoes. Angled and flat shoe shelves with the perfect depth, either in wood or glass are very popular as well as our bespoke, double depth, shoe drawers, which are perfect for walk-in closets and dressing room ideas.'
2. Or distressed wood fit for a country hallway
A shoe storage unit with plenty of cubby holes will be your best friend. It means everyone in the house can have their own space – you can even add names to the Tilly design from Graham & Green so no one pops their shoes in your spot!
A design with a large section for wellies and boots is a bonus too and it allows for them to be tidied away quickly rather than left dripping wet on the floor when you come in.
3. The built-in mudroom option
'The mudroom built-in provides an easy storage solution when entering the home from the garage,' says Betty Brandolino, founder and creative director of Fresh Twist Studio.
'The baskets in the cubbies hold lots of shoes, which helps keep the area free from clutter. We also keep a shoe tower in this same room for additional storage. Most modern homes have a mudroom that allows for built-ins, but not everyone designs one specifically for shoes. Most of the time, people are thinking about coats and hats, but we think shoe storage is equally important!'
4. Incorporate shoe storage into your color scheme
There are two options here, you can paint your hallway shoe storage in the same color as the rest of your walls, or tongue and groove in this case, or, add in a little joie de vivre by painting the interior of your cubes in a bright shade like Little Greene's Heat 24.
Either way, we love the simplicity of this look and how you can have a little fun with a mundane, yet practical piece of storage.
5. Shoe storage is a great way to look after them too
Not only does shoe storage keep your shoes in their place, it also ensures they're looked after. Did you know you're not supposed to wear the same pair two days in a row? It's because they need time to recover and air out internally after a day's use.
'As a shoe lover myself I think shoe storage is so important; both from an uncluttered and tidy perspective but also as a way of looking after your shoes,' explains Sam Hood, co-founder and chief creative officer at Amara.
'For easy, quick access when leaving the house organised shoe storage is key!'
6. Display your favorites in open shelving
If you're a shoe enthusiast who has a rather large collection, then opt for displaying them in their full glory. Shoes can be so beautiful to look at with their decorative detailing, so show them off in cube-style boxes.
Use a favorite wallpaper design behind the shelving to add a tactile quality, this could be a snakeskin style effect or a pattern that ties in with the rest of your scheme.
7. Modular shoe storage is perfect for tricky spaces
'There is no one-size-fits-all when it comes to hallway storage ideas,' explains Bo Hellberg, CMO at String Furniture.
'Which is why String is a good option with all its flexible options, and it's modular, meaning you can add more or change it around at any time. Generally speaking, in a narrow hallway you should make use of the height and wall spaces as much as possible.
A hallway is a part of your home with a lot of traffic, meaning floor space is in scarce supply. But it's also the first impression of your home, so you really shouldn't skimp on style or interior design. Of course, it's great to have a way to store shoes, hand bags and jackets. With the String System, you have the opportunity to give everyone in the family access to their things at their ideal height.'
8. Give your shoes the shop style treatment
There's nothing quite like the way you see shoes displayed in a shop is there? All the exquisite glass shelving that's lit underneath gives shoes the attention they deserve.
Well, you too can have this glamor with your bedroom storage ideas, and it can include glass, wood and lacquered finishes with a bespoke storage system that's tailored to even a small walk-in closet – and your shoes' individual needs.
9. Look out for quirky designs for your hallway
'Traditional storage solutions aren't always aesthetically pleasing and often take up a lot of space, which isn't ideal for hallways,' explains Joanna Spindler, PR and marketing manager at Graham & Green.
'We've noticed an increasing trend towards people choosing more offbeat, multi-functional, shoe storage options instead, such as our wooden bench with baskets. The three wire baskets mean that it's easy to tuck the whole family's shoes away neatly, while the stylish bench provides a great spot to put down shopping and sit to tie up laces and remove walking boots.'
10. Go slimline with your shoe storage
The Dormy House has a modular system that's ideal for homes that have a more rustic feel, rather than sleek and modern.
Narrow and tall, you can add the shoe system components to suit your needs, if you need more, simply add in another unit. There's also a great bench option that can be used alongside it, add in a squishy cushion and you have something to sit on while you pull off your wellies.
What is the best way to store a lot of shoes?
The first question really, is do you need all of your shoes? In the same way we go through our clothes and make the 'not worn for 6 month' pile, the same needs to be done in this case.
Then you can start to sort out your storage space, once you know how many you have to deal with. You can split them into seasonal piles too, the flip flops won't be needed in the winter, so they can be stored separately, as can the leather boots during the summer.
Is it better to store shoes in boxes or out?
It depends on how often you wear them – if they're only for special outings like a wedding for example, then they can be kept in their box wrapped in acid-free tissue paper to keep them protected.

Another option is to keep them in clear perspex shoe boxes, that way they are kept dust-free – and you can see them easily.
Sign up to the Homes & Gardens newsletter
Decor Ideas. Project Inspiration. Expert Advice. Delivered to your inbox.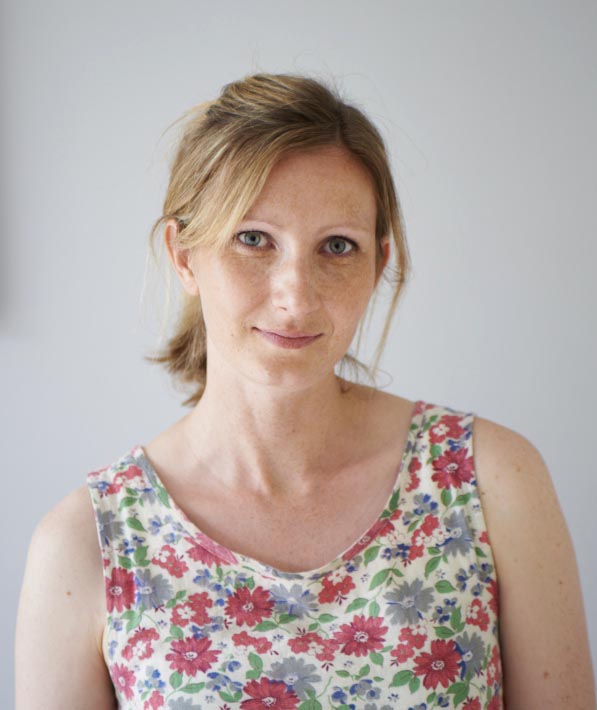 Sophie has been an interior stylist and journalist for over 20 years and has worked for many of the main interior magazines during that time, both in-house and as a freelancer. On the side, as well as being the News Editor for indie magazine, 91, she trained to be a florist in 2019 and launched The Prettiest Posy where she curates beautiful flowers for modern weddings and events. For H&G, she writes features about interior design – and is known for having an eye for a beautiful room.