5 best colors for an entryway carpet, according to interior designers
These are the most stylish and practical carpet colors for an entryway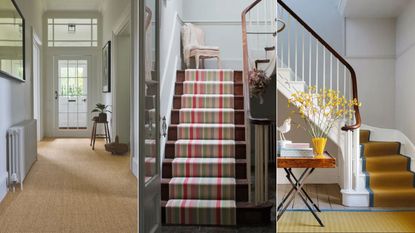 (Image credit: Crucial Trading, Roger Oates, Fibre Flooring)
An entryway sets the first impression upon entering the home, so it's important to pay as much attention to the decor of this space as much as other rooms in the home.
It can be difficult to know where to start with decorating entryway ideas: they are more often than not lacking in natural light and most likely need to be functional to store practical items. But with the right decor, entryways can set the tone positively for the rest of the house.
'Central to most homes and often overlooked, entryways can be a great place to be experimental,' says Andy Guard, Creative Director at Roger Oates Design. And and important part of your entryway decor is the carpet, which can aid in making the space feel cozy and welcoming whilst reflecting your preferred interior style.
What color of carpet is best for an entryway?
'I think that entryways are such an exciting space in the home and yet I find that they are often overlooked where carpets are concerned,' says Emma Mellor, founder of Emma Mellor Handmade Rugs. 'Practical concerns regarding these areas often take precedence over exciting and inviting colors.'
As Mellor explains, there's no reason why you shouldn't see entryway flooring as an opportunity to experiment with your carpet color, whilst of course making a practical decision to ensure it has longevity for years to come.
With so many carpet color trends to choose from, we spoke to the interior design experts to round up the best colors for your entryway carpet ideas; whether you're looking to bring a pop of color or a more pared-back style for a classic look.
1. Rich blues and greens
'Be bold with design and experiment with color,' advises Guard. 'Stair runners and entryway rugs carry color throughout the heart of the home from opening the front door right up into the bedrooms.'
If going bold with color appeals to your design tastes decorating with green is a chic and calming option. Forest green in particular is an undeniably elegant and timeless color that will create a striking effect in the entryway as Guard explains: 'Forest green alongside contrasting black and white allows the color to take center stage creating a smart, sophisticated look for an entryway.'
Alternatively, Guard also recommends opting for a deep shade of decorating with blue, which will create a similar look: 'Dark blue is emerging as a go-to dark neutral. Deep midnight, soft indigo, or royal, blues aren't cold and can be rich and sophisticated.'
2. Bright hues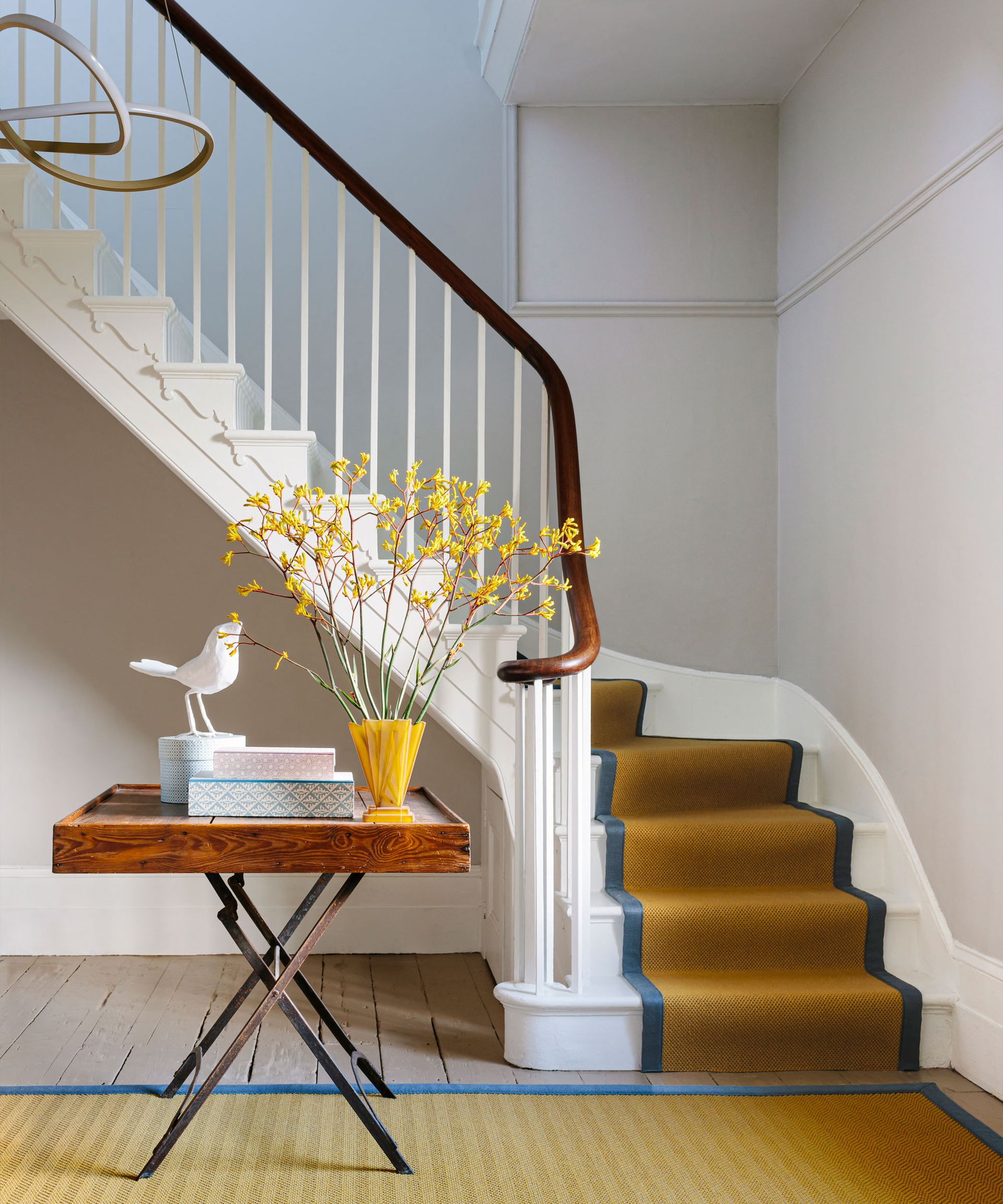 To create an uplifting and welcoming entryway, experts suggest opting for a splash of bright color. Mellor explains: 'The entryway is an area which can take a strong punch of color such as a rose pink or a warm, spicy ochre.'
'Anyone who is apprehensive of using strong color within their schemes should consider the entryway as a starting point. The floor grounds a strong color and can be used as the inspiration for the rest of your scheme,' continues Mellor.
Guard also suggests opting for a bright hue for the entryway carpet, saying: 'Keep entryways light and bright and add color with a stair runner that will carry color throughout the house. Bold colors can add impact and transform a space into something creative, exciting, and personal.'
3. Pattern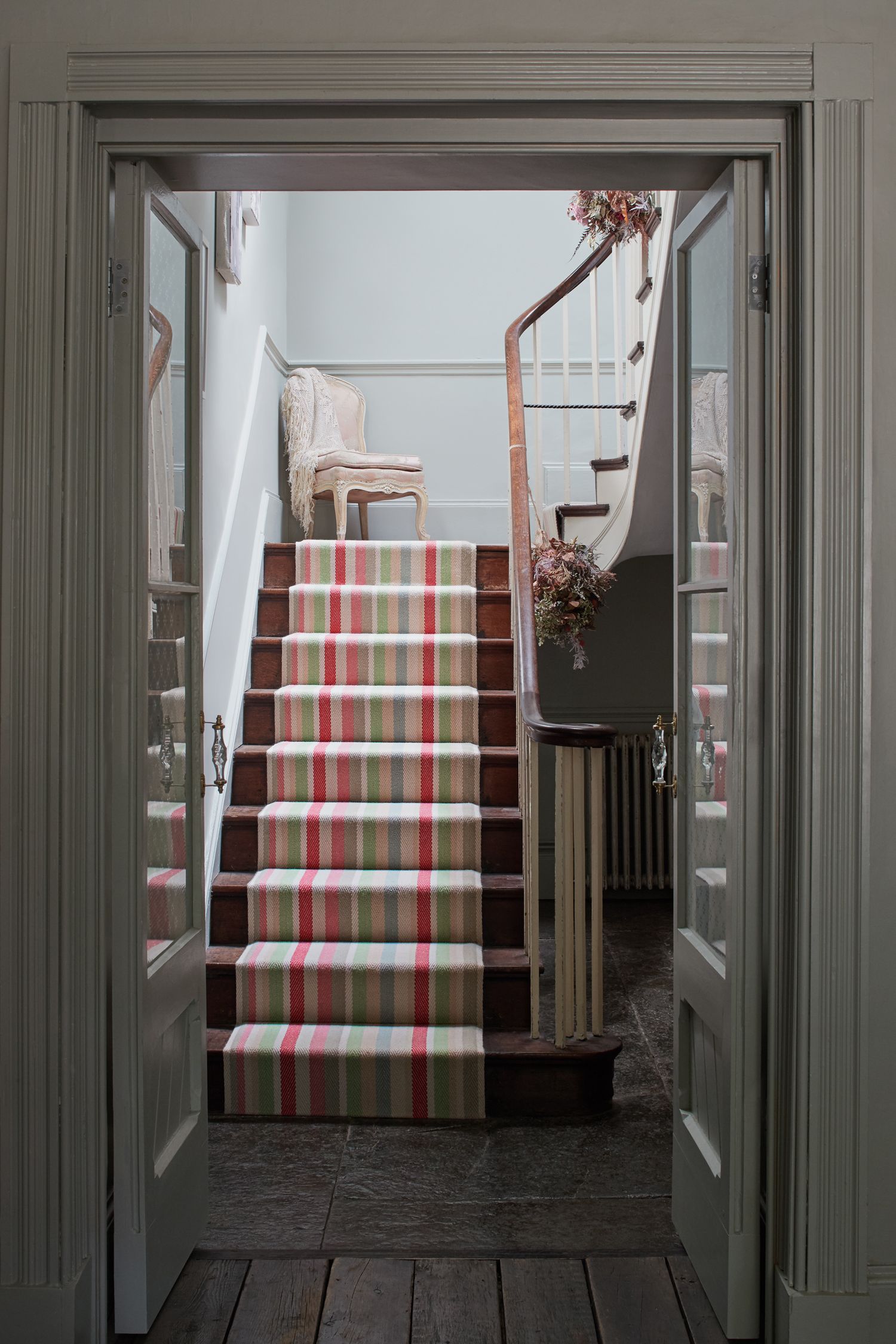 An alternative option to one singular color for your entryway carpet is to instead opt for a patterned design. This means you can experiment with a few different colors from your overall scheme and create a statement in the space. 'Pattern has a playfulness that is exciting to work with and can inspire color choices, making it the perfect starting point for any scheme,' says Guard.
Lorna Haigh, Creative and Marketing Director at Alternative Flooring also suggests opting for a patterned carpet, saying: 'Entryway spaces play well with patterns, which can add movement to transitional spaces within the home and hide foot traffic marks very well.' She notes that 'stripes in hallways create length and interest against solid-colored walls.'
Lorna Haigh is the creative director of the UK-based brand, Alternative Flooring, a company that has been producing beautiful carpets, rugs, and runners for over 25 years.
If you are considering a patterned carpet, Jeremy Grove, Managing Director at Sibley Grove highlights that it's important to consider the shape of your entryway, saying: 'If your entryway bends or curves, ensure your pattern is random rather than a regimented or linear pattern otherwise joins at corners can look clumsy or out of place. This is typically an issue on spiral staircases or right-angled hallways.'
4. Beige
If you prefer to keep things classic and like decorating with neutrals, a beige-colored carpet in the entryway can be just as effective. 'Shades like beige or light taupe provide continuity, ensuring a fluid connection to neighboring spaces,' says interior designer Artem Kropovinsky.
Designer and founder of LS Projects Ladina Schöpf also recommends opting for a classic neutral-colored carpet in the entryway, saying: 'Neutral colors like light brown or taupe can make the hallway feel warm and cozy.'
Ladina is the founder of design studio LS Projects; specializing in architectural design and bridging the gap between aesthetics and practicality.
5. Earthy hues
For an earthy look in the entryway, experts say that warm, nature-inspired colors can establish an inviting feel. 'Tones inspired by the outdoors, from understated greens to deep terracotta hues, offer entryways a classic allure that never fades,' says Kropovinsky.
Based in New York, Artem Kropovinsky, founder of Arsight, has a decade of extensive and considerable global design experience. Prioritizing minimalism, sustainability, and authenticity, Artem, alongside his team of professionals, works on projects in the US and worldwide.
Mellor agrees, saying: 'Opening the door to a warm inviting color such as a deep tobacco or sage green gives an entranceway a welcome and inspired feel.'
For a different take on working with these warming hues, Guard advises that you can opt for an earthy-colored runner for added interest: 'For those who like warm neutral tones and a feeling of nature, try a runner in rich, earthy organic tones.'
FAQs
What is the best carpet color for an entryway?
Since the entryway will likely receive high levels of footfall, it's important to carefully consider which color of carpet is best. While you should experiment with color to reflect your design style, practicality should also inform your decision.
'When selecting an entryway carpet, there are unique requirements to consider. Firstly, these are high-traffic areas which means these will wear quicker and are at greater risk of marks and staining. Ideally, carpets should be patinated and darker in color, so they look great for longer,' says Grove.
What type of carpet is best for an entryway?
It's not only the color of the carpet that you need to decide on but the material of the carpet, too. Alexandra Hindle, Marketing Manager at Cormar Carpets recommends wool as a good choice for the entryway: 'Entryways, landings, and stairs are some of the most used areas of our homes, with the highest volume of daily traffic, and therefore require something a little more hardwearing. Wool carpets have seen a rise in popularity in recent years, with their natural, in-built resilience, they are the perfect option for those higher traffic areas.'
---
Deciding on a carpet for your entryway can be even more important than choosing the entryway colors since carpets can be a costly investment that cannot be so easily swapped. While you may be inspired to experiment with bold colors, make sure that your chosen carpet heavily aligns with your overall interior taste to ensure it remains timeless and avoids making common entryway mistakes.
Sign up to the Homes & Gardens newsletter
Decor Ideas. Project Inspiration. Expert Advice. Delivered to your inbox.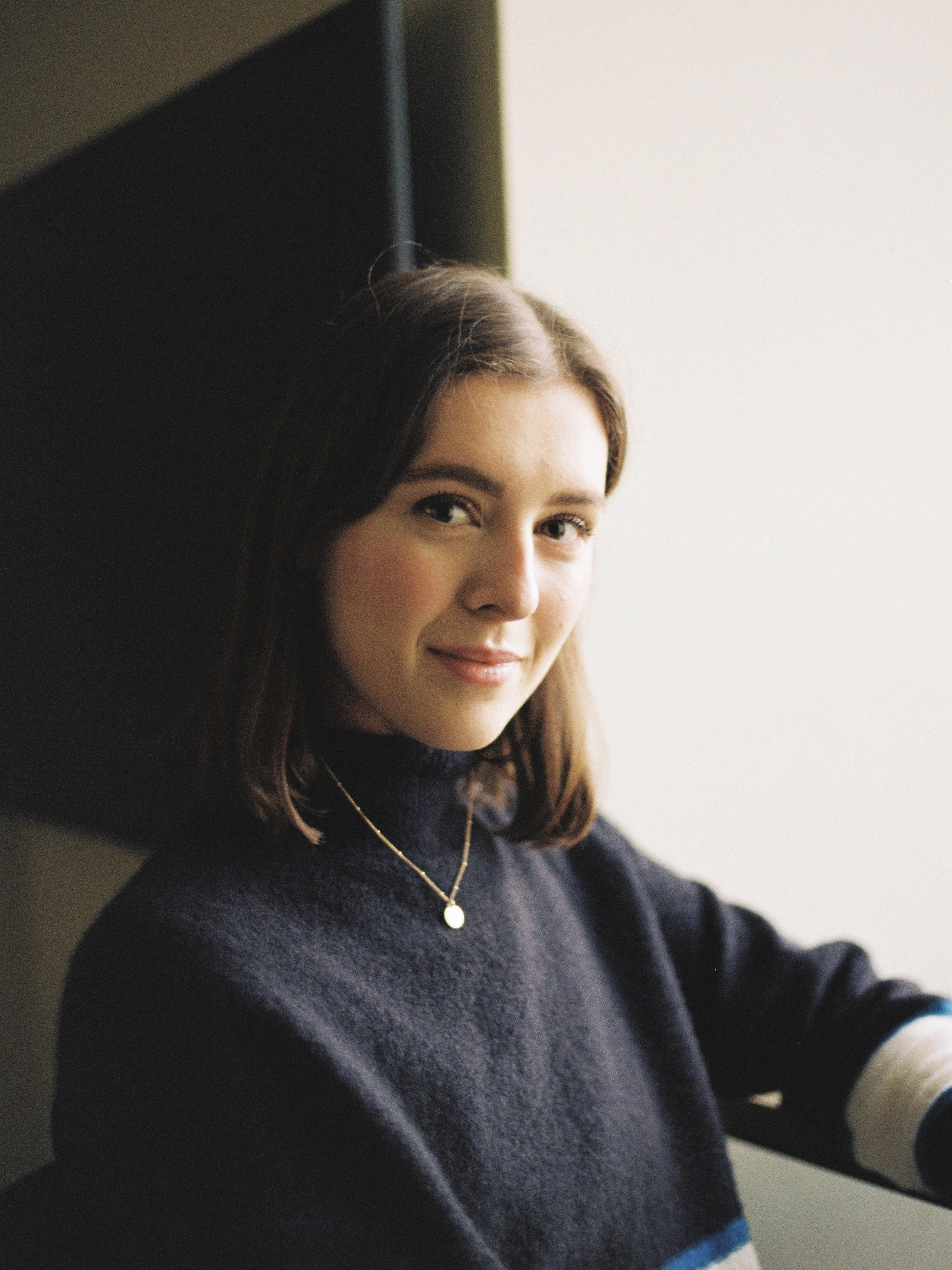 Emily Moorman is a News Writer at Homes & Gardens, working across a range of topics spanning interiors, celebrity and emerging trends. With a background in the fashion industry, Emily is well-versed in the world of design and trend cycles. Her undergraduate degree was in Fashion Communication and Promotion which she studied at Norwich University of The Arts, specialising in writing and digital communications.