How to care for a Christmas tree – our guide to having the healthiest centerpiece this season
Everything you need to know to for buying and caring for your Christmas tree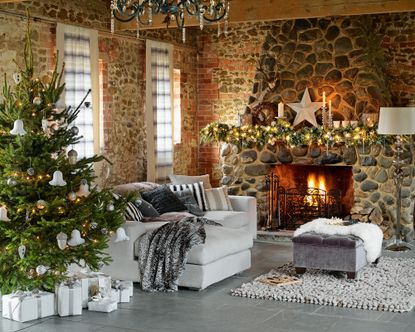 (Image credit: Future)
Sign up to the Homes & Gardens newsletter
Decor Ideas. Project Inspiration. Expert Advice. Delivered to your inbox.
Thank you for signing up to Homes & Gardens. You will receive a verification email shortly.
There was a problem. Please refresh the page and try again.
A house isn't a home at Christmas without the ultimate centerpiece - the Christmas tree. Whether your favorite moment is carefully choosing the perfect evergreen, getting the fir dressed in its finest baubles, or simply watching the twinkling lights as you sip mulled wine, the Christmas tree is at the heart of so many of our festive traditions.
To make sure you have the most magical Christmas, let's ensure you have the healthiest tree that will last the season, from selecting the right type of tree for you all the way to how to care for a Christmas tree as long as you have it up.
Once you've read up all about the trees, make sure to take a look at our guide of how to decorate a Christmas tree.
How do you keep a real Christmas tree alive?
A tree can stay healthy longer than you think with a few simple steps.
Once your tree is home, make sure to leave it to stand for a full 24 hours to allow the branches to settle. Once it's perked up, choose a good Christmas tree stand, ideally one with a water reservoir as this will stop the tree drying out too quickly. A Christmas tree skirt will hide this if you don't like the appearance.
The next step is to ensure your tree gets enough water. Sawing off a couple of centimetres from the stump when you first got it home will help the tree to take up more water and help it last longer,' advises Marcus. 'Your tree will need approximately 1-2 litres a day, depending on the temperature of the room.'
For pot grown trees being used indoors, you'll want to keep the compost moist but not wet. With any style of tree, do avoid putting your tree next to a radiator and, if possible, keep the room cool when not in use.
How do you stop a Christmas tree drying out?
Ideally, your tree should be nowhere near a radiator (and if it is, you'll need to turn it off) or in a sunny, south-facing windows.
Overloading the Christmas tree with lights will also dry it out faster – smaller, LED lights will give off less heat and slow the drying out process.
Then, there's watering...
What do you put in Christmas tree water to keep it fresh?
Fresh water will keep your Christmas tree fresh – so you can ignore anyone who comes to you with theories about aspirin, sugar or even bleach (bleach!) keeping it fresher for longer.
How often do Christmas trees need to be watered?
A Christmas tree needs watering every day to stay healthy, especially after you get them home – and for at least 10 days. For an average tree, use around five quarts of water per day – your tree will be particularly thirsty at first. Keep an eye on the wetness of the soil it's planted in or the water in the stand as time goes on and top up as necessary.
How do I look after my Christmas tree?
When you get it home, remove the netting outside and remove an inch of the trunk at the bottom of the tree – straight across. Then, keep it in a cool, dry spot, such as an outbuilding or garage, until you're ready to bring it inside to be erected.
What do you do with your real Christmas tree after Christmas?
Once Christmas is over and you're ready to fully begin the new year, it's time to think about taking the tree down. Traditionally, one would consider Twelfth Night, on January 5th, the day to remove festive decorations and trees.
Our favorite thing to do with a tree once taken down is to recycle it. Local councils will be able to provide information on doorstop collection. Another eco-friendly option is to use the tree for compost or mulch.
With pot grown trees, remember that these can be planted out in January. 'Select a spot that has well drained soil, sun, and enough space for the tree to sit comfortably,' says Marcus. 'Water and feed your pot grown tree regularly in its first year when planted out in the garden. Remember when planting a pot grown tree out in the garden that they will grow to be very large, so check you are leaving enough space for it to grow.'
What is the best real Christmas tree to buy?
While many of us may just go to our local Christmas tree market or farm and not question the differences between the various types of trees, making sure you choose the right one should be high on your list of what to do.
There are many varieties of evergreens, but we've broken down the most popular types that you're likely to come across this Christmas.
1. Nordmann Fir
Making up about 80% of all Christmas trees sales in the UK alone, the Nordmann Fir is a classic and popular choice.
Boasting what is thought of as the 'classic' Christmas tree shape, glossing green pines and a fresh scent, the Nordmann checks off a lot of must-haves when choosing a tree.
Marcus Eyles, Horticultural Director at Dobbies Garden Centres also notes that 'it is easy to see why this is by the far the most popular variety for the perfect festive centrepiece. The Nordmann Fir has good needle retention and the softer foliage makes it the ideal option for families with young children or pets.'
Its string branches are another plus point, enabling more flexibility about what and how many decorations you can hang without fear of a branch snapping or overly bending.
2. Fraser Fir
The Fraser Fir has a few interesting variations on the Nordmann, with a sight blue tint to its overall green color, as well as a nearly citrus-like shape.
'This tree is slightly narrower in shape, making it a good alternative for smaller areas, but still with plenty of taller options to make the most of vertical space,' adds Marcus.
3. Norway Spruce
Known as the oldest Christmas tree, the Norway Spruce has history and tradition on its side.
Before the Nordmann took over, this Spruce was the UK's favorite tree, with its classic Christmas tree shape and pine scent. However, it is prone to needledrop so requires regular watering.
Although not the most popular choice anyway, Oslo provides a Norway Spruce to sit in London's Trafalgar Square every year.
4. Pot grown Christmas tree
Smaller pot grown trees have been growing in popularity in the last few years as people have experimented with having multiple Christmas trees in their home.
As well as in areas like children's rooms and landings, pot grown is a great option for a tree at the front door or porch - a string or two of outdoor-safe battery powered fairy lights creates a welcoming scene.
These trees are also an especially eco-friendly choice, too. ' A pot-grown tree has extra green credentials given that it can planted outside afterwards, providing an environmentally friendly choice,' says Marcus. 'The method of growing pot grown trees has minimal impact on the root system, which can give trees an excellent chance of survival when transplanted into the garden after the festivities, to be enjoyed for many more years to come.'
How do I pick the right Christmas tree?
No matter how chilly a day it might be, don't grab the first Christmas tree you see, instead make sure you've got a quality, healthy option to take home.
'Healthy trees will have a shiny, glossy green coating on the needles which feels slightly waxy to touch,' says Marcus. You should also look for strong branches and a good needle retention, unless you want to be cleaning up dropped decorations and needles all December long.
Choose widely by conducting a simple needle retention test before you make your final selection. 'Take the tree by the trunk and give it a gentle tap on the ground,' advises Marcus. 'All evergreen trees lose needles all year round, but any more than a few fallen pine needles then you may want to reconsider your tree choice.'
How do you bring a Christmas tree home?
First things first - make sure the interior of your car is clear so you'll be able to fit it in. Whether you're planning on putting the tree on the roof or inside, make sure you know in advance how much space you will actually have, or else you won't be going very far at all.
If the garden center, farm or market has netting available, always select this option as it seriously helps protect the tree for the journey. If the tree's going inside, old blankets will help protect the interior, but can also be useful on the roof to save your paint from any scratches from the trunk. If using the roof, make sure to fasten securely with rope or cable ties.
'Once you get home, take the tree out of the car and take out of the net as soon as possible,' says Marcus. 'Then, remove a few inches from the base and stand in water. The sawing off of the stump should be done outside. Place it upright against an exterior wall or fence, out of direct sunlight if it is a warm winter's day, as this will stop it drying out.'
Where did the tradition of the Christmas tree come from?
Christmas trees as we now know them are thought to have first become popular in Germany way back in the 16th Century. However, there is a much longer history of bringing evergreens indoors.
Thousands of years ago, to celebrate the winter solstice, people brought evergreen boughs indoors to remind them of the greenery that would return with warmer months.
In modern times, Prince Albert is credited with popularizing the Christmas tree in 1846 when he brought across the tradition from his German heritage. When a sketch of Queen Victoria, Prince Albert and their children standing around a Christmas tree circulated, this started a trend for Christmas trees in both the UK and the East Coast of America, before permeating the rest of the Christian world.
When should you put up Christmas tree?
While it can be tempting to buy your Christmas tree as soon as playing festive songs is socially acceptable, you should to wait if you want your tree to last the season.
Christmas trees should survive for at least four weeks if carefully cared for, so the best time to buy is the first or second weekend of December. The busiest day for real Christmas trees, dubbed 'Bring Your Christmas Tree Home Day', falls on the second Saturday in December, which falls on the 12th this year.
Sign up to the Homes & Gardens newsletter
Decor Ideas. Project Inspiration. Expert Advice. Delivered to your inbox.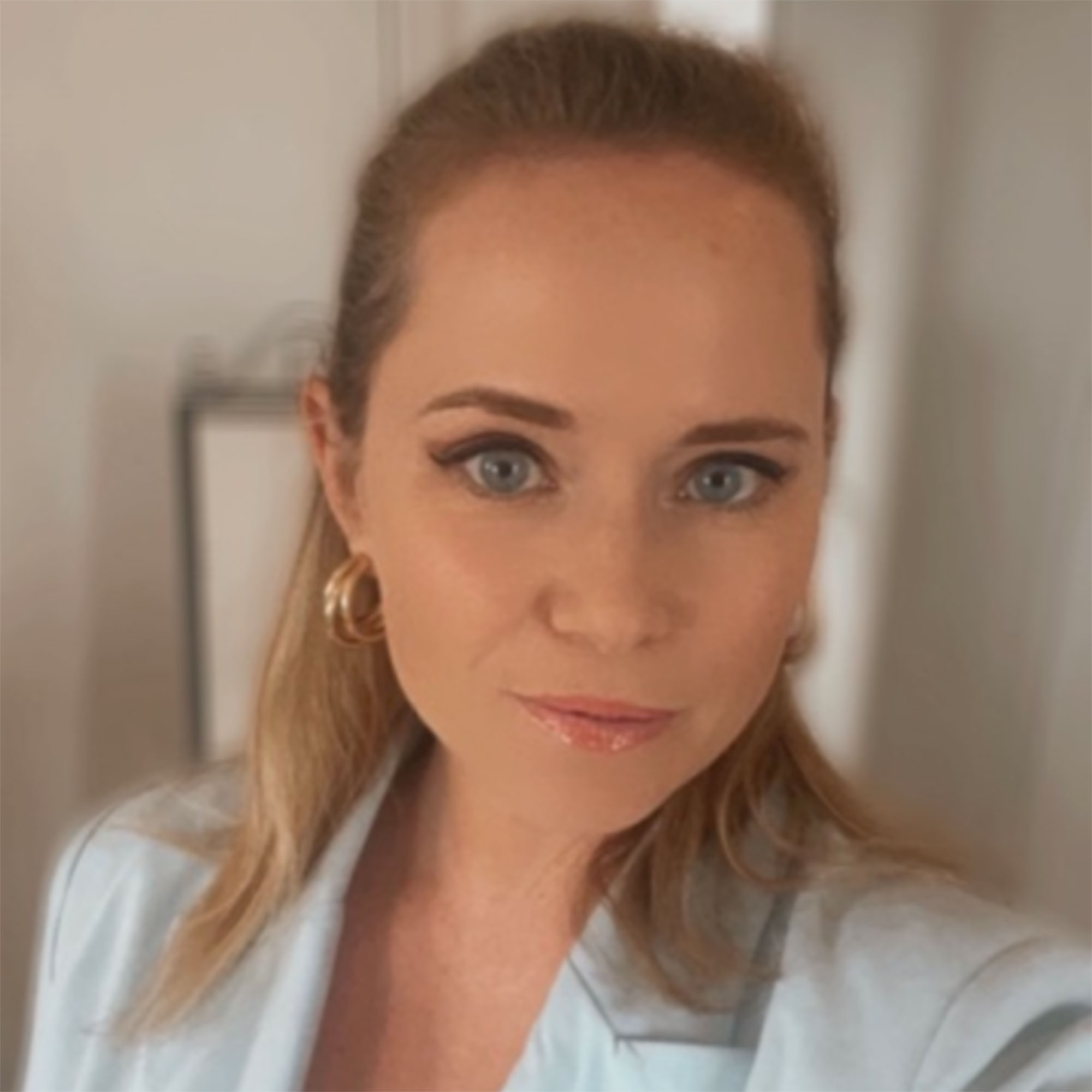 Thea Babington-Stitt is a Content Editor at Future. She has been an interiors journalist for nearly 10 years and has held positions at LivingEtc, Country Homes & Interiors and Homes & Gardens. Currently, she is writing for Ideal Home and Style At Home's websites and magazines.